Ben has already written about the new business class seats on American Airlines 777-200 and 787 aircraft, which leave a little to be desired.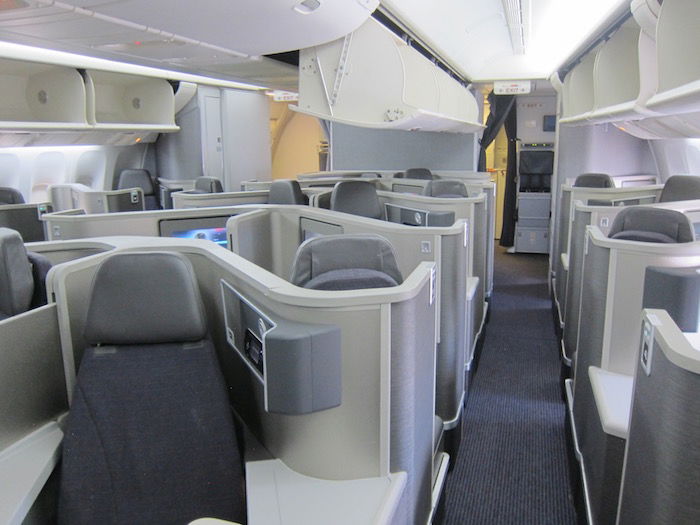 American's 777 business class cabin
There are a number of things that are great about them – I like that the reverse-facing seats have more privacy and create a cocoon with the console that separates the passenger from the aisle. Those that prefer a wider seat tend to like the forward-facing seats, which have armrests that when retracted give way to a few extra inches. I also like that there are a number of crevices and compartments that can be used for storing gadgets and personal belongings during the flight. Furthermore, who doesn't love a new, fresh seat?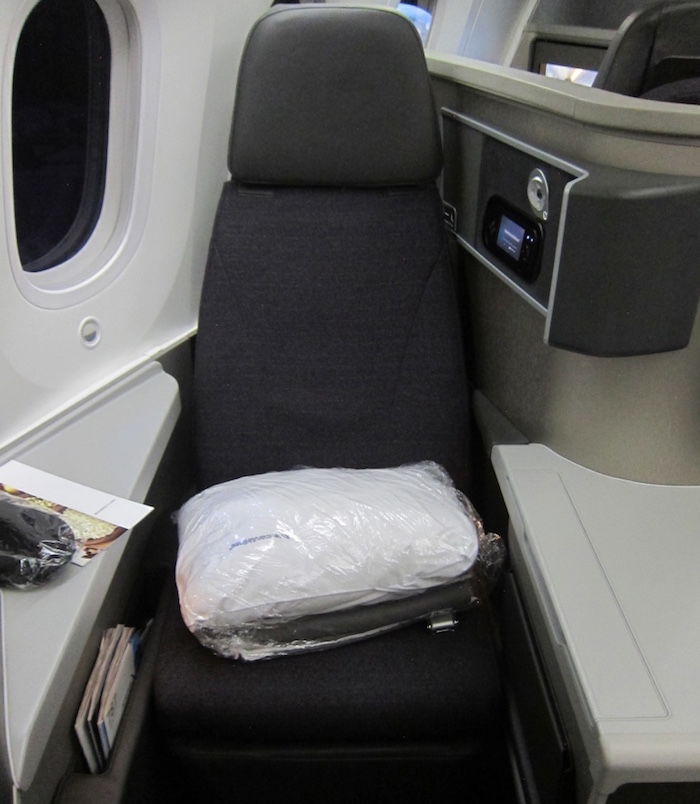 American's new business class seat
Unfortunately, the seat misses the mark… it shakes! Ben and I first discovered this when we flew the 777-200 on American from JFK to MIA. We were lucky enough to be in these seats rather than standard domestic 737 first class, so no complaints there.
However, we were pretty tired as we were on a Panama mileage run, and we immediately reclined the seats after takeoff so we could get some sleep. The seats are connected in pairs – for example 2A and 3A are connected, 1L and 2L are connected, etc. Ben and I sat in 8A and 9A…
No matter how much you love someone, we all have our breaking points – that moment when I'm like "okay Ben, seriously cut it out!" Ben has been known to take pictures of me while sleeping on planes, so it isn't a far stretch to think he might try to shimmy my seat while I'm resting (a joke, of course…).
On more than one occasion during the first hour or so of the JFK-MIA flight, I nearly leaped out of my seat to berate and beg him to stop shaking my seat! I was trying to sleep, and every time I came close to dozing off, the seat would shift and rattle beneath me. It was maddening! I realized after a few of these instances that the seat was defective and didn't lock in place, even when fully flat. Ben and I exchanged notes after the flight, and he also had a few moments when he nearly lost his patience.
We thought we understood the problem – the pairing of the seats must cause the shaking. For instance, when Ben moved in 8A, it caused my seat 9A to shift too. Nope.
On our flight to China last week on the 787 from DFW to PEK, I was seated in 2A and was elated to see that 1A was blocked for pilots. "I'll sleep well this time," I thought, and for the most part I did. I can sleep almost anywhere – first class, business class, economy, the car, the couch, in a chair… but the seat shook again, throughout the entire flight! And I checked several times just to be sure – the pilots never used seat 1A (they have separate crew rests, so it makes you wonder why they even block the seat). It seems the motion of the plane is a contributing factor, too.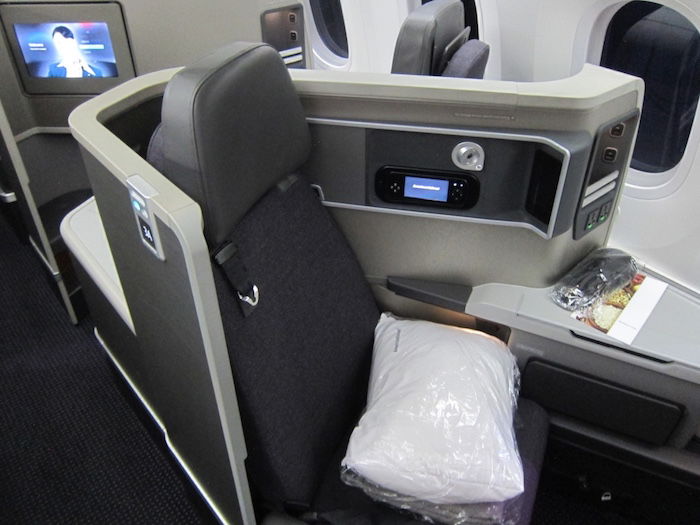 American's 787 business class cabin
It's kind of shocking to think nobody tested the new seats, noticed the defect, and stopped their installation before it ever took place. Or perhaps someone tested them and decided to let the defect slide anyway?
American has since cancelled their contract with the manufacturer and is seeking a new one for future reconfigurations. In any case, it's a bummer, as the seat has a lot going for it that unfortunately isn't redemptive enough to save it from its shifty-shaky blunder.
Have you experienced American's shaky business class seats on the 777-200 and 787?