People always ask me how I deal with jetlag, and the simple answer is that I don't. Because of my work I always try to be up at least partly during US east coast business hours, since that's when I'm busiest, and it's also when most of the news in the airline and hotel industry breaks.
This can get tricky when I'm in Asia, which is largely 12 hours ahead of the US east coast, since 9AM-5PM in New York is 9PM-5AM in Beijing.
Given that I maintain a weird time schedule when traveling, I have a bad habit of getting hungry in the middle of the night. And usually when I'm exhausted and jetlagged, I don't make the healthiest decisions in terms of what I order. Often there aren't even very many fresh options on the overnight menu, since there's often not a chef, but rather just items the overnight crew can reheat.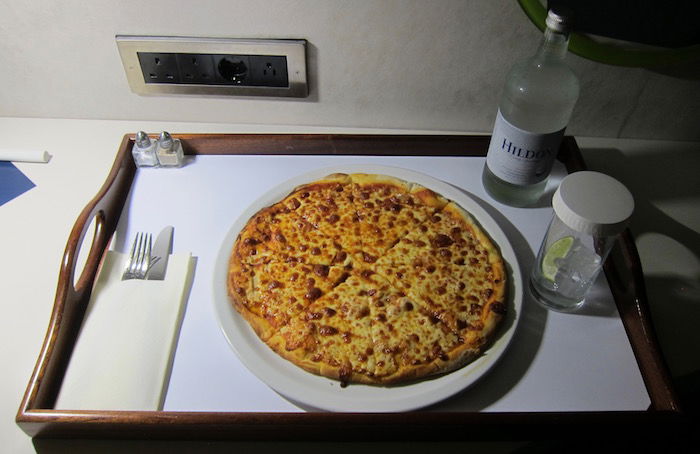 The thing is that I'd probably settle for a snack, but when you're in a hotel room, your snack options are limited.
Anyway, I've finally found the trick to avoid ordering unhealthy room service at 3AM. And that trick is to just take a few snacks off the plane when I'm headed abroad. If you're traveling in first or business class (and on some airlines even in economy), most airlines have a snack setup between meals, with packaged items. For example, on my Dallas to Beijing flight a couple of days ago I grabbed coconut oatmeal cookies, fig bars, and packaged nuts.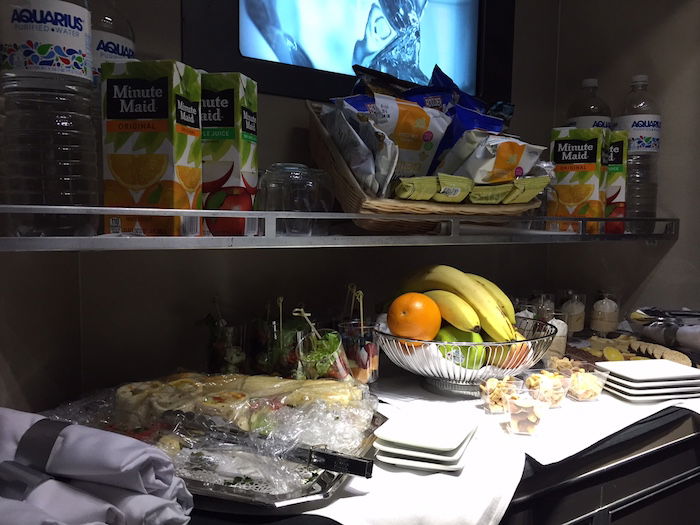 Admittedly that's not the healthiest snack selection, but the few hundred calories from eating a couple of these snacks is much healthier than what I'd probably order through room service.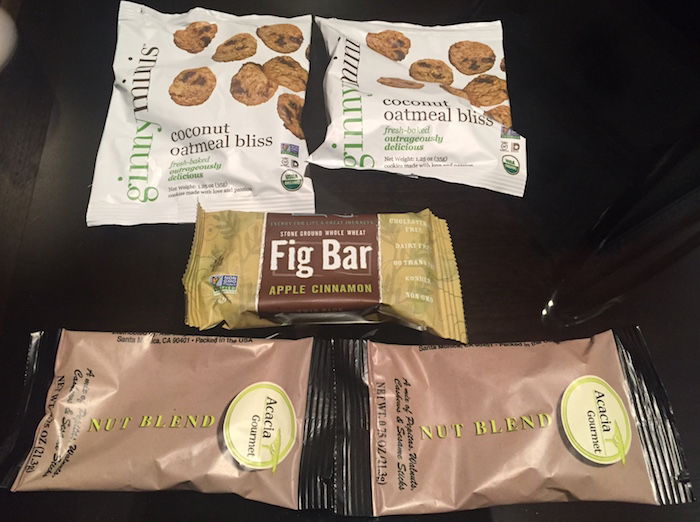 For the past two days that has indeed tied over my hunger until the club lounge opened for breakfast.
Ideally I'd probably pack granola bars or something from home, but if you're on a never-ending trip, that's not quite as practical. 😉
Bottom line
I know this tip might sound silly or obvious, but it's something I've only recently gotten better about. When people think of what to pack for an international trip, snacks are usually at the bottom of the list. That's because people tend to be aspirational, and assume they'll be able to battle jetlag, when waking up at 3AM is a reality for many people traveling abroad.
Bringing snacks (even if they're not especially healthy) can save you a lot of money and can also be significantly healthier than what you might otherwise order from an overnight room service menu.
Am I the only one who tries to bring snacks with me when traveling internationally to avoid ordering room service in the middle of the night?