It's no secret that I have pretty bad luck with taxis, in cities ranging from Abu Dhabi to Dubai to Frankfurt to Las Vegas to Warsaw to London.
I'm in Beijing for a few days, which is a city I always find both interesting and frustrating. One of the challenges I face in Beijing is getting around, since none of the cab drivers seem to know where they're going. I'll only ever get in a taxi after I have my destination written down in Chinese. But even then there's only about a 50/50 chance of getting to the right destination. Sometimes they'll acknowledge where you want to go, and then halfway through the ride they'll start talking to you in Chinese because they don't know where they're going, and all you can do is point back at the piece of paper.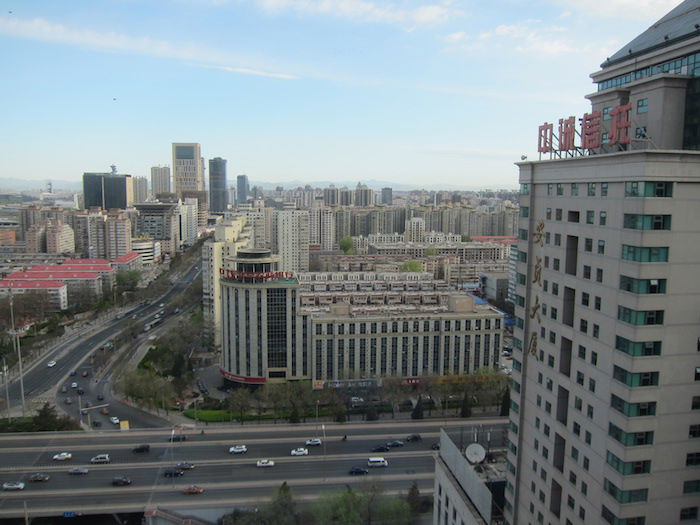 Last night we went to dinner at a restaurant located inside the JW Marriott, though unfortunately the driver instead dropped us off at one of the Marriotts on the other side of town, despite us having the exact address and hotel name written down. Grrr!
Incompetence aside, I ran into a Beijing taxi scam for the first time today, and I'm curious what you guys would have done. We had lunch at Din Tai Fung, and the ride from our hotel to the restaurant cost 20CNY (~$3), as I expected.
However, on the return ride I noticed that about halfway through the ride the meter was already at 20CNY, and as we approached the hotel the meter was at 40CNY. So it was pretty clear to me that the driver had a hot meter, which was going twice as fast as it was supposed to (the drive took roughly the same amount of time in both directions).
Then I noticed that the ID which is usually displayed on the dashboard wasn't there.
Okay, it's not that I'm actually terribly concerned about being scammed out of ~$3, but on principle I was planning on just paying the normal price. I figured when we pulled up to the hotel I'd tell the bellman what was going on, in hopes of combatting what this guy was doing.
But he outsmarted me. While I asked for us to be dropped off at the hotel, he instead pulled over on the side of a busy road by the hotel to drop us off, rather than driving into the actual driveway of the hotel. It seemed pretty clear to me that this was a conscious decision, given that he knew this would prevent me from calling him out on it, since he didn't speak a word of English.
So I settled the fare and moved on with my day. And since he didn't speak English (and I don't speak Chinese) I didn't feel like I was in a position to do much.
What would you have done in this situation? Just paid the higher fare since it was only a few bucks more, or is there another approach you would have taken on principle?