Happy Saturday!
Before we get into the weekly review, I wanted to let y'all know about some changes that will be happening to the blog this weekend.
We're implementing a bunch of new technology on the back-end of the site, in addition to refreshing the blog with a fresher look and feel that is hopefully more user-friendly.
Think of it like Spring Cleaning. Maybe combined with a kitchen remodel.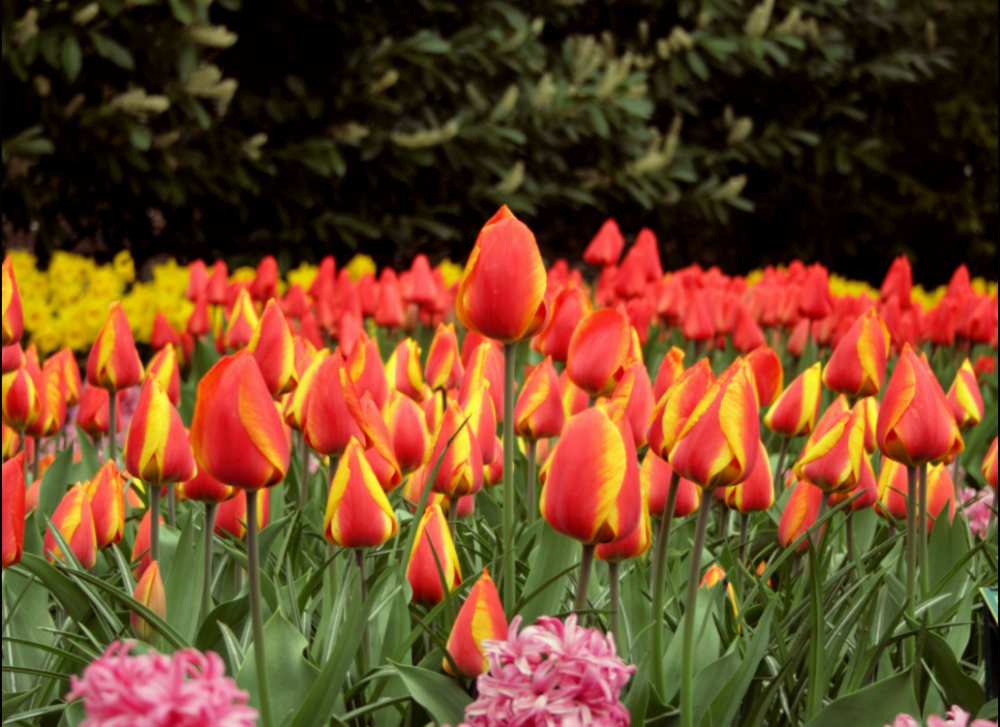 While the changes are being implemented, there won't be any new posts from us, and you won't be able to comment. But you can still read the site, and Ask Lucky will be operating as normal.
If everything goes well, you should wake up to a fun new look for One Mile at a Time. If things don't go so well, it might take a bit longer, but the goal is always to keep the site offline for as little time as possible, so if things are going extremely poorly we'll postpone the updates to next weekend.
We'll go over all the new features later in the week (and I hope you love them!), but we didn't want anyone to be surprised by the comments being disabled or the lack of posts.
With that out of the way, here's a recap of this week on the blog:
Featured Stories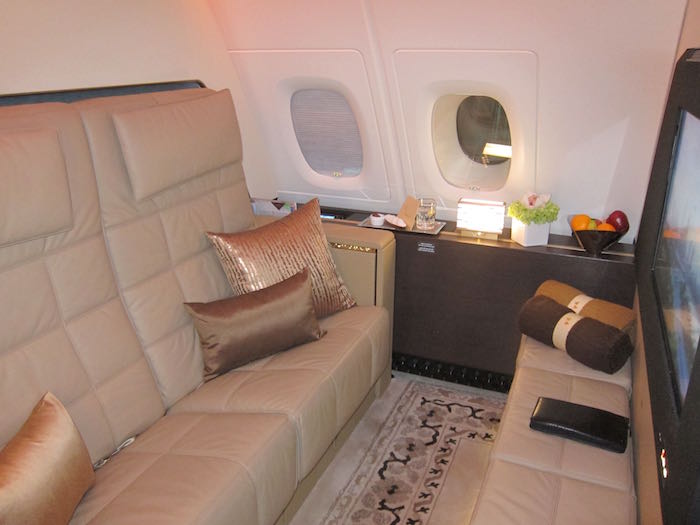 Arguably the pinnacle of commercial aviation is The Residence, which debuted in December 2014, and is exclusively available on Etihad's A380s. This is a three room suite at the very front of the upper deck, which has a living room, bedroom, and private bathroom with shower. On top of that, the suite comes with a private butler. On the surface it seems like something that's unrivaled in commercial aviation.
The catch, of course, is that it's expensive. Really, really expensive. While you can score a great deal by redeeming miles for the Etihad A380 First Class Apartment (which is located right behind The Residence), there's no efficient way to redeem miles for The Residence.
---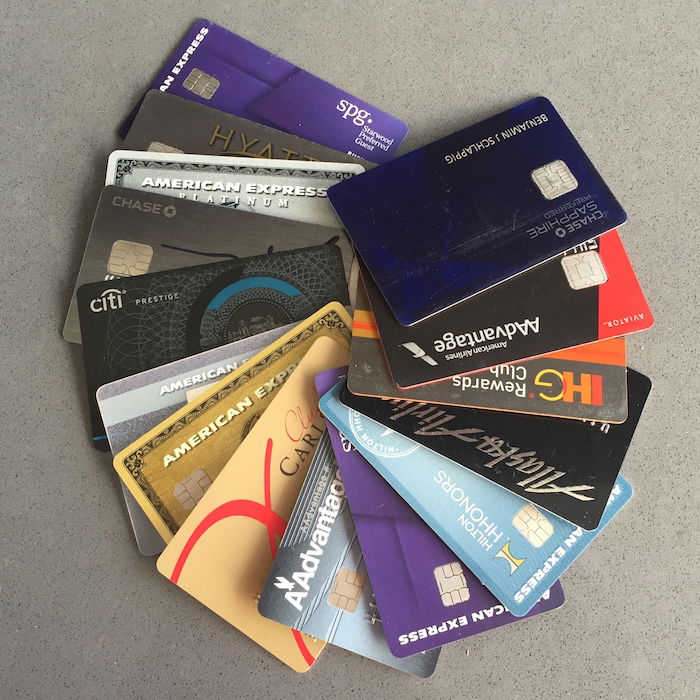 We all have different things we're looking for in credit cards, and over time those things often change. I have plenty of cards I hold onto for years on end, while I also have cards that I cancel after a year or two, because they don't provide me much ongoing value.
The way I see it, there are three big factors to consider when applying for a credit card — the sign-up bonus, the return on everyday spend, and the perks. Sometimes a card has a compelling sign-up bonus, but after a while you realize it's not giving you much value otherwise.
With that in mind, I figured it would be useful to write a post about things to keep in mind before you consider canceling a card. In no particular order:
---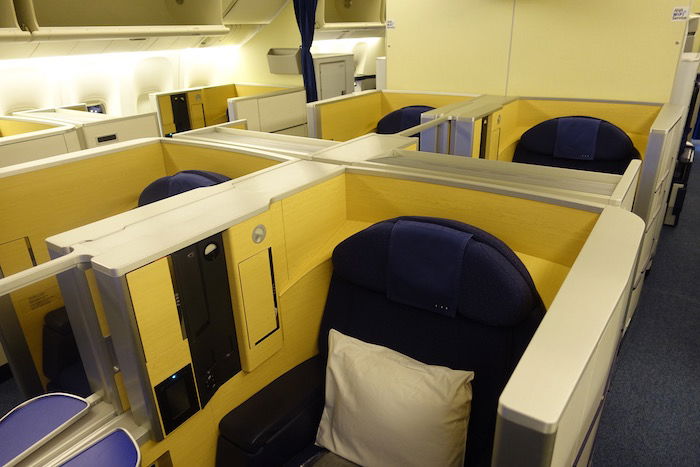 Earlier I wrote about how Amex is offering a 30% bonus when you transfer Membership Rewards points to Virgin Atlantic Flying Club miles. In general Flying Club is one of my least favorite airline programs. Their redemption rates for travel on their own flights are high, at least in premium cabins, and have hefty carrier imposed surcharges.
They also have lots of partner redemption opportunities, though for the most part they don't represent a good deal. Virgin Atlantic's absolute best partner redemption opportunities are for travel on Japan-based All Nippon Airways.
---

TIPS: Earning Miles & Promos
Great American Business Class Fares To Hong Kong
Today Only: Buy Loews Hotel Stays At A Discount
The 4 Personal Travel Credit Cards NOT Subjected To The 5/24 Rule
Hilton Honors Will Offer Reduced Points Earning At Their New Tru Brand
6 Reasons To Get The Sapphire Preferred Over The Sapphire Reserve
Why You Should Make Citi Prestige 4th Night Free Bookings Before July 23, 2017
My Experience Applying For The British Airways Visa Card
Big Changes Are Being Made To How Credit Scores Are Calculated
Is The Starwood Platinum Status Challenge Worth It?
Review: The Hyatt Credit Card
Everything You Need To Know About The Hyatt Anniversary Free Night Certificate
Buy A Discounted Omni Hotel Stay Through Daily Getaways
Today Only: 6 Bonus Delta SkyMiles Per Dollar Spent At Apple
7 Things To Know Before You Cancel A Credit Card
Great Deal: Sign-Up Bonus Of Up To 100K Avios With The British Airways Card
TRICKS: Redeeming Miles
Here Are The 100 IHG Hotels That Will Be Bookable For 5K Points On Monday
LifeMiles Adjusts Award Rates To Australia & New Zealand
Preview Of The IHG Summer 2017 PointBreaks List
Delta's Latest SkyMiles Devaluation Gets Even Worse
The Incredible Value Of Redeeming Virgin Atlantic Miles For ANA First Class
Transfer Amex Points To Virgin Atlantic With A 30% Bonus
TRAVEL With Ben (Lucky)
Help Me Decide How To Get To Cairo: Saudia First, Etihad Business, Turkish Business, Or…?
15 Perfectly Reasonable Requests I Plan To Make For My Etihad Residence Flight
How To Find The Perfect Trek To Machu Picchu
Can You Make Special Requests If Flying In The Etihad Residence?
Traveling To The Faroe Islands
BOOKED: I'm Flying The Etihad Residence To Sydney!
REVIEWS & Trip Reports
Introduction: A VERY Quick Trip To Hong Kong
Review: US Grant Hotel San Diego
Review: Kuwait Airways Business Class 777 Shannon To New York
Review: Kuwait Airways Business Class 777 Kuwait To Shannon
Review: Kuwait Airways Lounge Kuwait Airport
NEWS & Updates
What's One Wish You Have For Airline & Hotel Loyalty Programs?
United Reverses Decision To Make Oscar Munoz Chairman Of The Board
United Is Cutting Back Polaris Amenities
Did Sprint Just Surpass T-Mobile When It Comes To International Data?
WestJet (A Low Cost Carrier) Is Launching A New Ultra Low Cost Carrier
Video: Lady Goes On EPIC Rant, Gets Kicked Off Plane
Copa ConnectMiles Is Making Changes To Upgrades And Mileage Earning In 2018
The World's Most Frequent Flyer Is About To Pass 18 Million Miles With United
Hainan Is Introducing A New 787 Business Class Product
WOW: Emirates Is Drastically Cutting Service To The US Due To Decreased Demand
Two Very Different Ways Of Recognizing Elite Status In Economy
American Is Adding Flights To Cartagena, Colombia
Are A Lot More NFL Teams About To Lose Their Charter Flights?
How Much Compensation Should Airlines Offer When Soliciting Volunteers?
Here's The Apology Email United's CEO Just Sent Out To Customers
Here's Why Uber Could Soon Be Required To Allow In-App Tipping
American Tells Six NFL Teams To Take Their Business Elsewhere
American Closed Their DFW Admirals Club Gym
---
Hope everyone has a wonderful weekend, and we'll be back online soon!