There are a lot of misconceptions about how credit scores are calculated. This causes a lot of people to believe that applying for or canceling credit cards is horrible for their credit score, when in reality that's typically not the case.
I've written about this in the past, so in this post I'll simply mention that you should have a good credit score as long as you keep some cards open for a long time (to build a good credit history), make your payments on time, and also don't utilize too much of your credit (since it looks risky if you're using too much of your credit). Compared to the above factors, the impact of new applications is minimal, and in many ways, applying for new cards can help your score (since it can increase your total available credit, and improve your payment history and credit history).
The Associated Press is reporting that huge changes are going to be made to how credit scores are calculated, and they could impact all of us.
The changes will be implemented later this year by VantageScore, which is a company created by Experian, TransUnion, and Equifax, and which handled eight billion account applications in 2016. So this won't impact all applications, but will impact many of them.
What's changing about how credit scores are calculated?
There are three main areas of credit reporting that are changing:
If you carry a balance
First of all, your score will take into account trended date as it relates to you credit card debt:
Using what's known as trended data is the biggest change. The phrase means credit scores will take into account the trajectory of a borrower's debts on a month-to-month basis. So a person who is paying down debt is now likely to be scored better than a person who is making minimum monthly payments but has been slowly accumulating credit card debt.
Hopefully most readers aren't impacted by the above change, since I never recommend carrying a balance on a rewards credit card (unless you have a 0% financing offer, or something), and the above applies primarily to people carrying a balance.
If you have a lot of available credit
If you're someone who has a lot of available credit, the following will be changing:
But VantageScore will now mark a borrower negatively for having excessively large credit card limits, on the theory that the person could run up a high credit card debt quickly. Those who have prime credit scores may be hurt the most, since they are most likely to have multiple cards open. But those who like to play the credit card rewards program points game could be affected as well.
Up until now having a lot of available credit has been a good thing. When you don't utilize much of your credit it shows that you're a responsible consumer. For example, if I spend $5,000 per month but only have a card with a $5,000 credit line, I'm utilizing 100% of my credit, which looks risky to issuers. They think that if they raised my credit limit I might also increase my spending, and might go into debt.
Meanwhile if I spend $5,000 per month but have $100,000 in credit across all my cards (because I have a lot of credit cards), I'm only utilizing 5% of my credit, which shows I'm responsible. The flip side is that there's also a lot more exposure for the card issuers, since I could much more easily get myself into debt.
So we'll have to see how this is implemented, but this could potentially mean that we'll want to ask for smaller credit lines, rather than bigger credit lines, which counters the trend so far.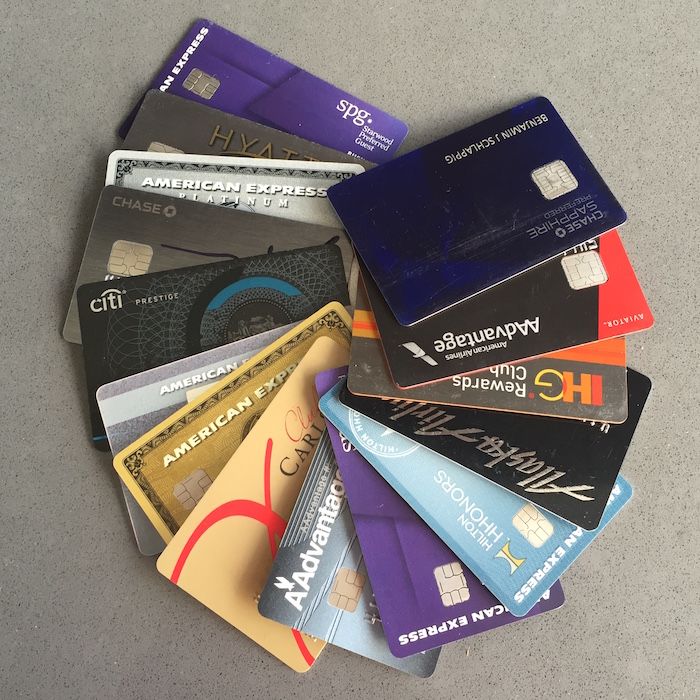 If you have medical debt, tax liens, etc.
If you have civil judgments, medical debts, and tax liens, those will no longer impact your credit score:
Taking civil judgments, medical debts and tax liens out of the equation comes after a 2015 agreement between the three credit bureaus and 31 state attorneys general. The argument was that civil judgments and tax liens —which can significantly hurt a person's credit score — were often full of errors. Medical debt was being reported on a person's credit report before there was time for insurance to reimburse.
That seems pretty straightforward.
Bottom line
The changes to how credit scores are calculated have the potential to be a very big deal. We'll have to wait and see how this is implemented before drawing too many conclusions, but this is definitely something to keep an eye on. Most of the changes seem logical enough, as it did in a way seem backwards to encourage people to have disproportionately large credit lines, which could cause them to built up credit card debt.
I'm not really worried as of now. The way I see it, worst case scenario I'll ask for lower credit lines on some cards, which shouldn't be much of an issue.
What are your initial thoughts about the potential change to how credit scores are calculated?
(Tip of the hat to Mike)