When it comes to aviation in China, all airlines are most definitely not created equal. I've flown longhaul business or first class on Air China, China Eastern, China Southern, Hainan, and Xiamen, and had very different experiences across all the airlines.
For example, while China Eastern has a top notch hard product (they have reverse herringbone seats), the soft product was abysmal.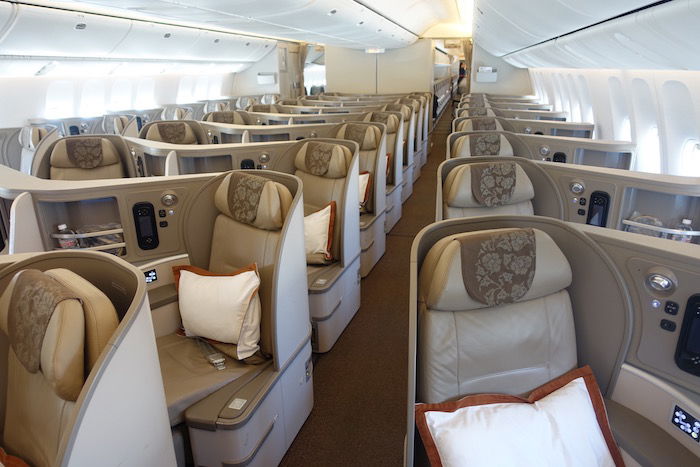 China Eastern 777 business class
Meanwhile I found that Hainan and Xiamen had by far the best soft product, with great food, professional service, and top notch amenities, while their hard product wasn't great.
Both airlines have modern 787s, except they have standard forward facing fully flat business class seats in a 2-2-2 configuration. The hard product is sufficient, but for such a long flight it would be nice to have direct aisle access from every seat.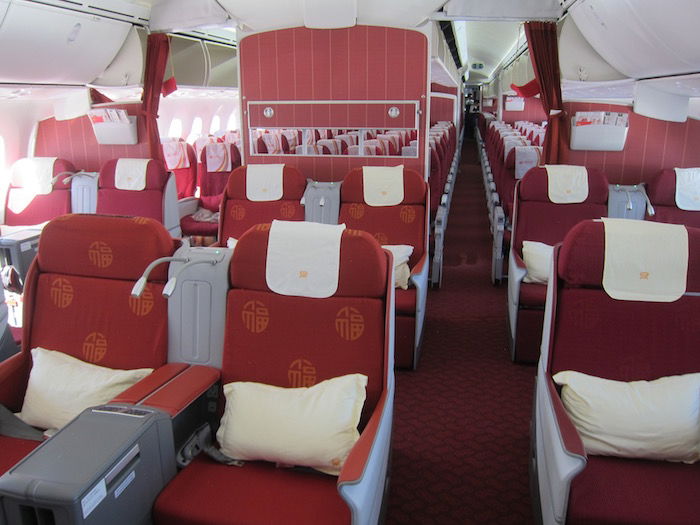 Hainan Airlines 787 business class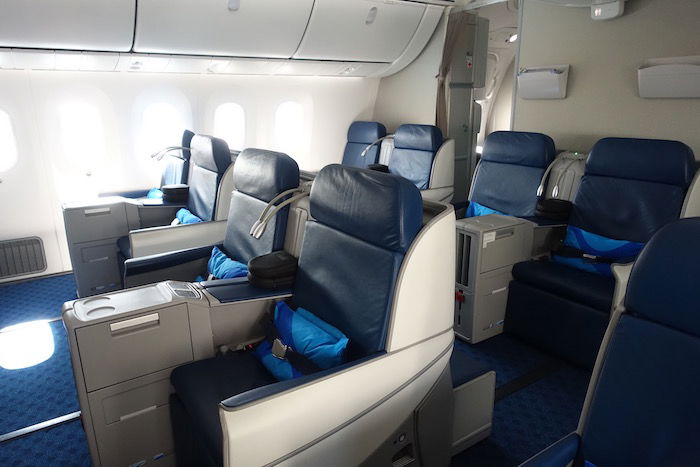 Xiamen Air 787 business class
I recently wrote about how Xiamen Air will be installing a new business class product on their upcoming 787-9 deliveries, featuring reverse herringbone seats in business class. I argued that would be China's all around best business class product, given the excellent soft product, onboard Wi-Fi, and reverse herringbone seats.
Well, it looks like Hainan doesn't want to be outdone, as Hainan will be installing reverse herringbone seats on their upcoming 787-9 deliveries. Their latest 787 should be delivered by May 10, 2017, as the airline has another seven 787-9s on order.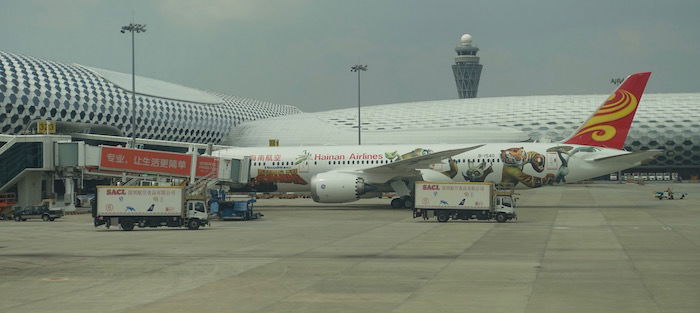 Hainan 787-9 at Shenzhen Airport
Here are pictures they posted on Facebook of the new seats: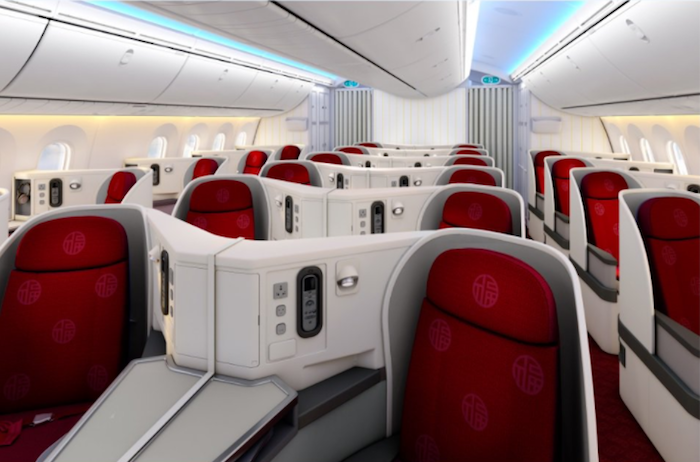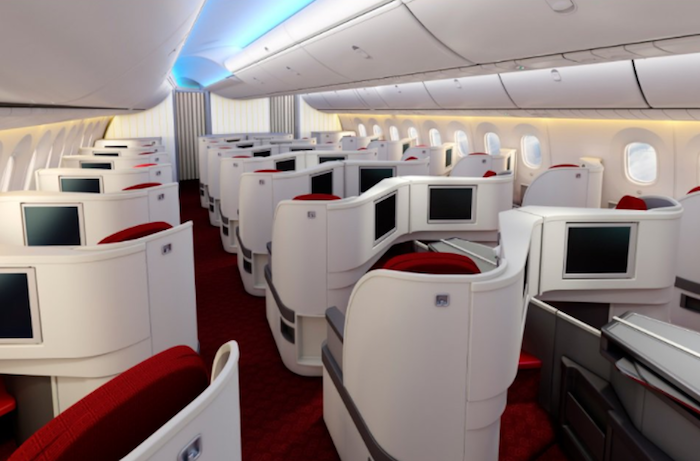 That cabin looks fantastic, and I can't wait to fly it. I'm not sure if they'll eventually reconfigure existing planes with the new seats, or if they'll just install these seats on planes going forward. Hopefully the former, but personally I'm not too confident, at least in the near future.
I don't yet see the new seatmap loaded for any 787 flights, so I'm not sure they've decided on which route to operate the new planes yet (or maybe they'll cycle them through the system).
While Hainan doesn't belong to any alliance, they do publish great business class fares, and are partners with Alaska Mileage Plan. So being able to fly Hainan and earn valuable Mileage Plan miles for those flights is a great feature.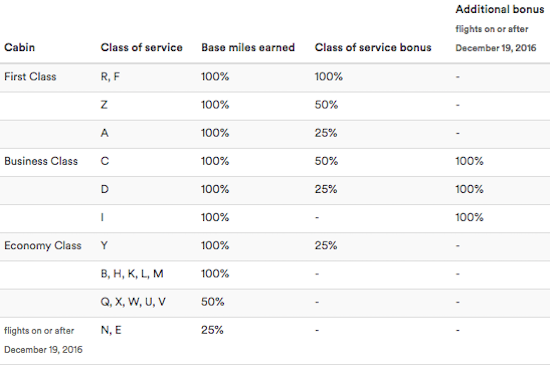 So, who's excited about Hainan's new business class seat?
(Tip of the hat to @ShopSmart247)