I'm mostly convinced that United's debacle that ended with the good doctor being dragged off his flight could have been avoided if United hadn't tried to be cheap. By the time the four deadheading crew members had been added, the flight had more confirmed passengers than seats.
So the gate agent started soliciting volunteers to take a later flight, first offering $400 and a hotel room, and then $800. But that's where the offers stopped. At that point, the gate agent called the cops, and they eventually dragged Dr. Dao off the plane.
You know the story by now.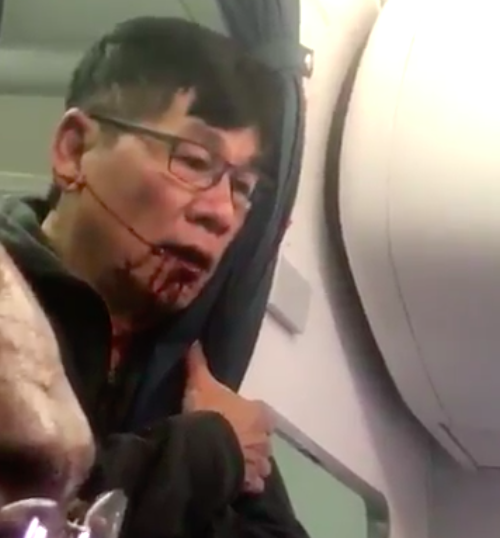 I've been bumped dozens of times, mostly on United. I've seen how the process works, and trust me, it almost always works wonderfully. It very efficiently separates those passengers who really need to get where they are going, from those who have flexibility in their travel plans.
The key, however, is that the airline has to make a competitive offer. If you try to low-ball your customers, they'll just board the plane.
But not everyone agrees. Gary from View from the Wing even has an op-ed in USA Today where he tries to argue that airlines should not raise their compensation because it will raise prices and delay flights.
Is there a limit to how much compensation an airline can offer?
Contrary to what you've likely read elsewhere, there actually is no limit to the compensation that an airline can offer when soliciting volunteers.
The part that causes confusion is that there is a limit to how much must be paid for involuntarily denied boardings (IDB), that is to passengers who get bumped from the flight against their will. The compensation that an airline must pay under these cases is regulated by the Department of Transportation — a multiple of the ticket price up to a limit of $1,350. But that's just for IDBs.
During a voluntarily denied boarding (VDB), the airline can pretty much offer whatever they want. They can offer you a hotel room. A seat in first class on their next flight. A lounge pass. A free ticket. Two free tickets. Or just a nonstop flight instead of your current connecting itinerary. You get the idea.
It's a private transaction between you and the airline and is not governed by the DOT.
That said, it's true that with an IDB limit of $1,350 in place, the airline may not have much motivation to offer volunteers more than that, but they can if they want to.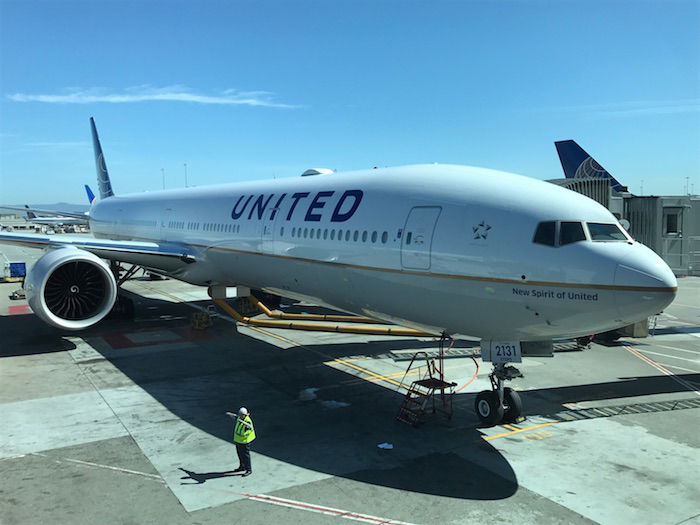 Should airlines be allowed to overbook?
Although the public seems to have just learned about the practice this past week, overbooking has been going on seemingly for as long as airlines have existed. I mean, even the first flight in history was overbooked — the Wright Brothers had to flip a coin to see who would get to pilot their craft and who would stay behind. (Wilbur won the toss, but crashed, so the first flight happened with Orville at the helm. That's pretty good compensation.)
All of the legacy airlines — Delta, American, and United — overbook to varying degrees. They have sophisticated algorithms that predict how many passengers will cancel, switch to a different flight, or misconnect, and then overbook accordingly. It's really a form of statistical arbitrage, and for the most part, the airlines get it right.
It's also true that airlines like JetBlue and Virgin America generally don't overbook. And since these airlines tend to rank higher in customer satisfaction, it's easy to claim that these airlines must be doing it right. But in reality, these airlines operate a much different business than the network carriers so it's not necessarily fair to compare.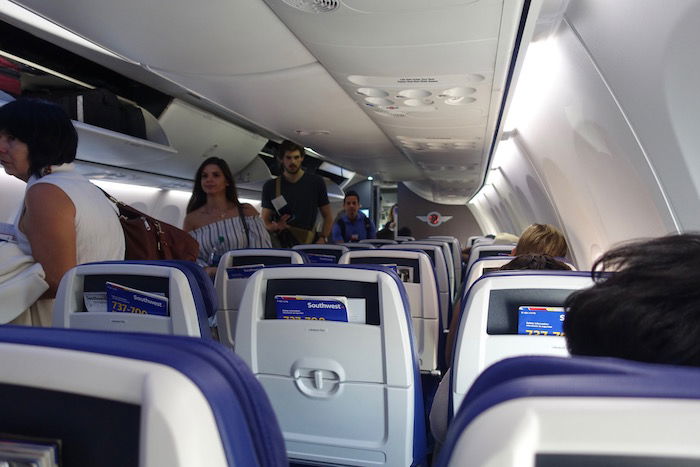 At any rate, Gary argues that airlines should be allowed to overbook as it leads to lower costs. On this point, we agree.
Should there be a limit to what airlines offer?
The problem is that Gary goes on to say that airlines should be limited in terms of what they can offer to volunteers. This is illogical. If we believe in free markets — and if you read enough of Gary's writing, he surely does — then airlines should be obligated to pay whatever the market demands when they need to buy back seats. That's only fair.
Gary tries to defend his argument by saying that higher offers will end up raising the prices of airline tickets as the cost of this compensation is baked into ticket prices. That's fine, I suppose, but let's remember that we just argued that overbooking actually lowers ticket prices by helping to insure that planes go out full and the airline operates at maximum efficiency. So presumably, the airline is generating more profits by overbooking than they are paying out in compensation as a result of overbooking.
And if paying more compensation to clean up the messes that overbooking occasionally causes starts to outweigh the gains created from overbooking, then the airlines can, you know, stop overbooking.
In other words, if the incremental profit from overbooking is so small that any increase in compensation will negate it, then just stop already. Of course, I don't believe that to be the case at all. And I doubt Gary does either.
Will increasing compensation delay flights?
Gary's argument really falls apart when he starts claiming that increasing compensation will cause flights to be delayed, crews to time out, and society to crumble. (Sorry, I added the last one.)
First, even Gary agrees that the number of flights in which a passenger is Involuntarily Denied Boarding is minuscule. I fly 100,000 miles per year and maybe see one or two such flights — trust me, they can be memorable. And it's really only those flights that are candidates for higher compensation — if the flight didn't need to involuntarily deny boarding to passengers, then either it wasn't overbooked, or the voluntary offer was sufficient. So we're literally talking about a handful of flights that need to go through some sort of so-called auction process.
Have you ever been to a real life auction? Did it take the auctioneer an hour to sell the item? Of course not. If you blinked, you missed it. Or if you inadvertently scratched your nose, you might have ended up taking home that lava lamp. That's how fast the act of price discovery can be completed.
It works the same way at the gate.
Finally, if we're truly worried about how long the auction will take, here's a suggestion — make a higher initial offer. We're talking about companies that make billions, yet were discussing the difference of a couple hundred bucks on a tiny number of flights.
Bottom Line
There is nothing fundamentally wrong with the concept of overbooking. The airlines have done it for years and it works reasonably well in most circumstances. The only time it really fails is when airlines try to get cute and decide that it's cheaper for them to IDB passengers than it is to raise their VDB offers. That's when you get angry customers, or worse, customers being dragged off the plane.
The solution to this is simple — the DOT should significantly increase the multiplier that must be paid to IDBs and also remove the cap on IDB compensation. This will eliminate the incentive that airlines have to be stingy with their VDB offers. Everyone has a price and the sooner that airlines make an offer that is close to it, the sooner the overbooking is resolved. And everyone goes home happy.
Do you think airlines should be limited in terms of how much compensation they should pay?