As I wrote about yesterday, I'll soon be flying in the Etihad Residence from Abu Dhabi to Sydney, which is supposedly the pinnacle of commercial aviation. The Residence is a three room private suite with butler service, located at the front left of the A380 upper deck. I can't even begin to say how excited I am about the experience.
As I explained yesterday, I'd like to think I scored a "deal" on the ticket, at least compared to the retail cost. It was still a lot of money, but only a fraction of the original retail cost. Even though I didn't pay $25,000+ for the ticket, I'm still coming in with high expectations, given how Etihad markets the product.
You can bet I'll be documenting every aspect of the experience here, starting with the pre-trip service.
Etihad Residence pre-flight service
Just hours after confirming my booking yesterday I received the following email:
Dear Mr. Benjamin Schlappig,

Thank you for choosing Etihad Airways, the national airline of the United Arab Emirates.

We look forward to welcoming you to The Residence by Etihad, the world's most exclusive and luxurious cabin, available only on Etihad's A380 aircraft. Experience the ultimate in service, hospitality and privacy.

The VIP Travel Concierge will manage all the details for your flight in The Residence. Our experienced team can be reached at any time to provide personal assistance for your travel, from coordinating the details of the luxury chauffeur transfers to handling any special requests. You can also access the exclusive services of the Etihad Lifestyle Concierge, in partnership with leading lifestyle company, Ten Group, offering access to a wide range of services including dining reservations, entertainment bookings, special events and destination information.

Please note that there are rules for taking liquids, aerosols and gels onto flights to Australia, and you may be subject to boarding gate checks prior to boarding at Abu Dhabi. You will not be permitted to carry on-board, duty-free items purchased at point of origin or on-board our flights. For further information, please refer to the attached brief or visit travelsecure.infrastructure.gov.au

Please call us at any time on the telephone number below or email us at [email protected]. In any event, a member of the VIP Travel Concierge team will be in touch one day before your flight to confirm all the details for your stay in The Residence.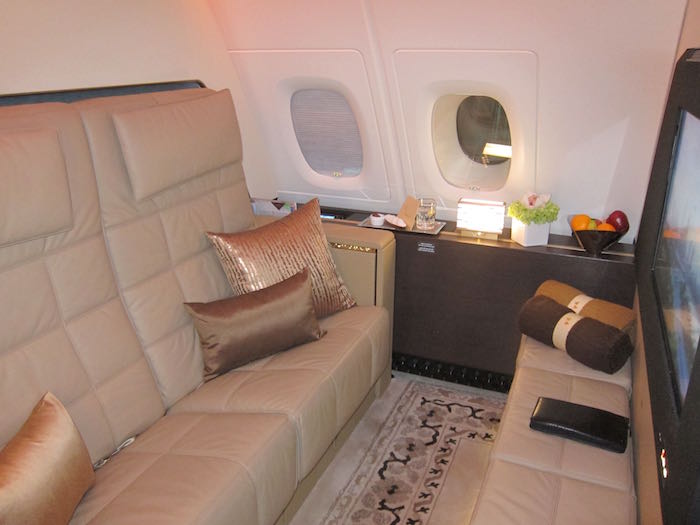 About 20 minutes after getting that email I received a phone call from the UAE, though wasn't able to answer. A few minutes later I received this follow-up email:
Dear Mr. Schlappig,

We tried calling you on ________ however got no response.

As part of our arrangements for your travel in The Residence, we would appreciate if you could provide us with the below:

Your clear passport and visa copies and of your travel companions(If any),
Any Dietary requirements with regards to meals and beverages,
The travel companions booking reference(If Any),
The number of luggage that You and your travel companions(If Any) will carry, both check-In and hand carry,
If you would like to avail the Chauffeur service in UAE and in Sydney, we will need the Full pick up/Drop-off address in UAE and Sydney and the preferred pickup time for the chauffeur service for your departure flight from Abu Dhabi.
In addition, if you have have any connecting flights before or after your flight with us, please send us the flight details.
We would encourage you to join Etihad Guest(Our frequent Flier Programme).

*All personal information and documents shared with us will be used solely for the purpose of the reservation only.*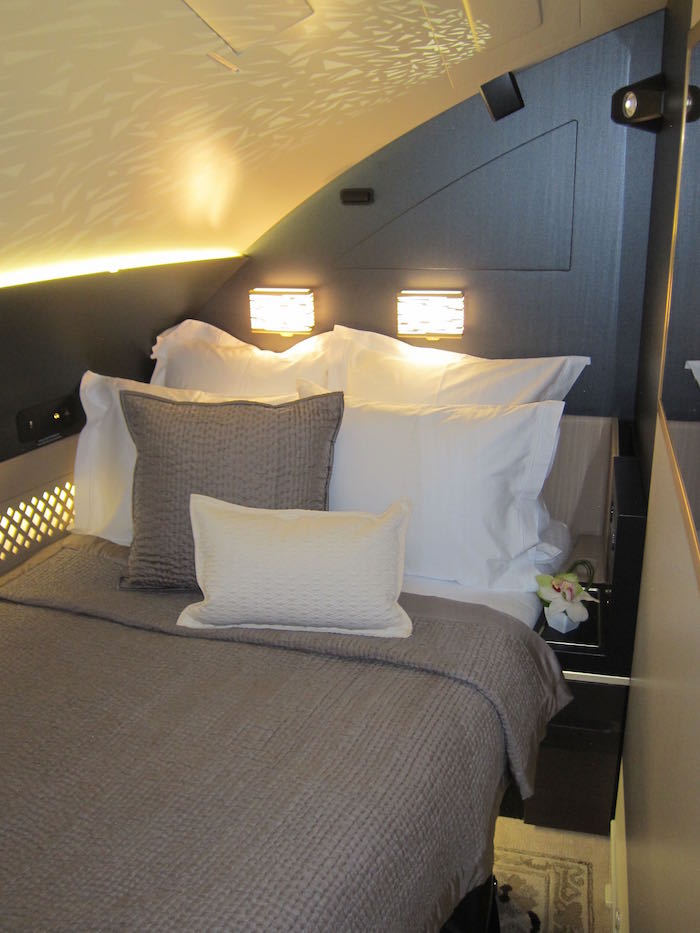 It's my understanding that they ask for all this information upfront because when you arrive at the airport, you have someone waiting for you with your boarding pass already printed out, and you're taken straight to the lounge.
How much can you customize the Etihad Residence experience?
I was a bit surprised that they didn't suggest more opportunities to customize the experience. For example, the second email said to let them know of any dietary requirements related to food and beverages. For such an exclusive product you'd think they'd also ask for any preferences you may have in terms of food, etc. They didn't ask me for any preferences, aside from saying that their team will help with "handling any special requests."
I had heard in the past of people being able to select their butler (unless Shawn Mendes has a career change, I can't say I have a strong preference), request what food and drinks they prefer, etc. So while it's possible that I'm supposed to just ask for these things, it would be nice if they clarified upfront. So I sent a follow-up email:
In the first email it was mentioned that any special requests could be made via the concierge. Since this is my first time in The Residence, could you give me an idea of what kind of requests can be made? I'm not sure how much the experience can be customized.
Their response read as follows:
With regards to special requests, you can inform us if you would like to have any special meals or beverages onboard and we will do our best to arrange the same.

Some requests might incur a charge (based on the items that you may request) and we will inform you the same.

We can also arrange dining reservations, entertainment bookings, special events and destination information through TEN GROUP (A leading lifestyle company).
Again, I think the experience will be great as is, but I want to make sure I fully "test" the experience, so I feel like I should try to make some requests, and also feel like I should try their concierge service, and put them head-to-head with a credit card concierge service, to see if they're any better.
They say that some special requests "may incur a charge," so I wonder where they draw the line on that. Yes, it makes sense that there would be an extra charge for 1995 Krug, but what about "regular" Krug, or 2006 Dom Perignon, which other airlines serve in first class?
Anyway, I know a lot of people are interested in the overall experience, which is why I'm sharing a play by play (well, and also because I paid for it, so I better damn get some content out of this). 😉
Bottom line
Let me once again emphasize that my goal here isn't to be difficult, but rather I'm just trying to be thorough. I've reviewed all of the world's best first class products, and The Residence claims to be in a different league. I have no doubt that I'll be like a kid in a candy store the day of the trip, and that I won't be able to sleep the night before. I think the last time I was this excited to get on a plane was when I flew Singapore first class for the first time, about a decade ago. However, that won't stop me from being objective and critical.
My hope isn't to come out of the trip just saying "OMG I FLEW IN A THREE ROOM SUITE WITH A BUTLER AND IT WAS AMAZING" (though I'm sure in many ways that's how I'll feel), but rather to answer the question "is The Residence worth the price premium?"
Do you interpret the email they send as being open to special requests, or no? If so, any thoughts on what requests to make, either with the Etihad concierge or their lifestyle concierge service? I'm thinking of requesting a type of champagne, a specific type of sparkling water, etc., but would love to hear what ideas you guys have.