Arguably the pinnacle of commercial aviation is The Residence, which debuted in December 2014, and is exclusively available on Etihad's A380s. This is a three room suite at the very front of the upper deck, which has a living room, bedroom, and private bathroom with shower. On top of that, the suite comes with a private butler. On the surface it seems like something that's unrivaled in commercial aviation.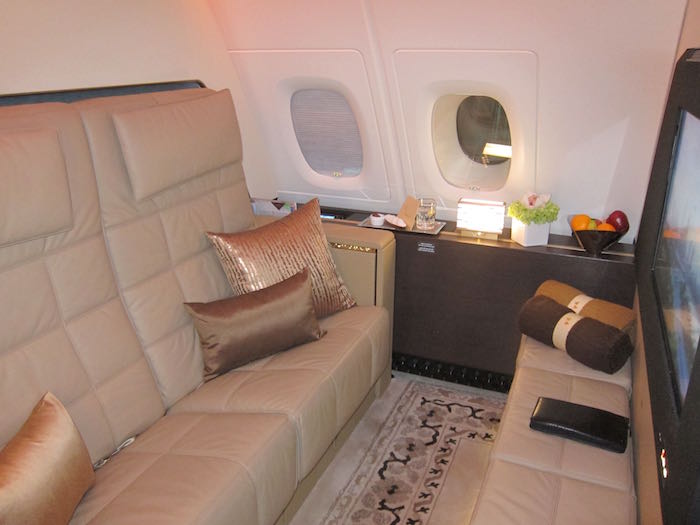 The catch, of course, is that it's expensive. Really, really expensive. While you can score a great deal by redeeming miles for the Etihad A380 First Class Apartment (which is located right behind The Residence), there's no efficient way to redeem miles for The Residence.
How pricing in The Residence has changed over time
When The Residence was first introduced, the pricing was obscene. A one-way ticket between Abu Dhabi and London cost ~$21,000, a one-way ticket between Abu Dhabi and Sydney cost ~$25,000, and a one-way ticket from London to Sydney via Abu Dhabi cost ~$40,000.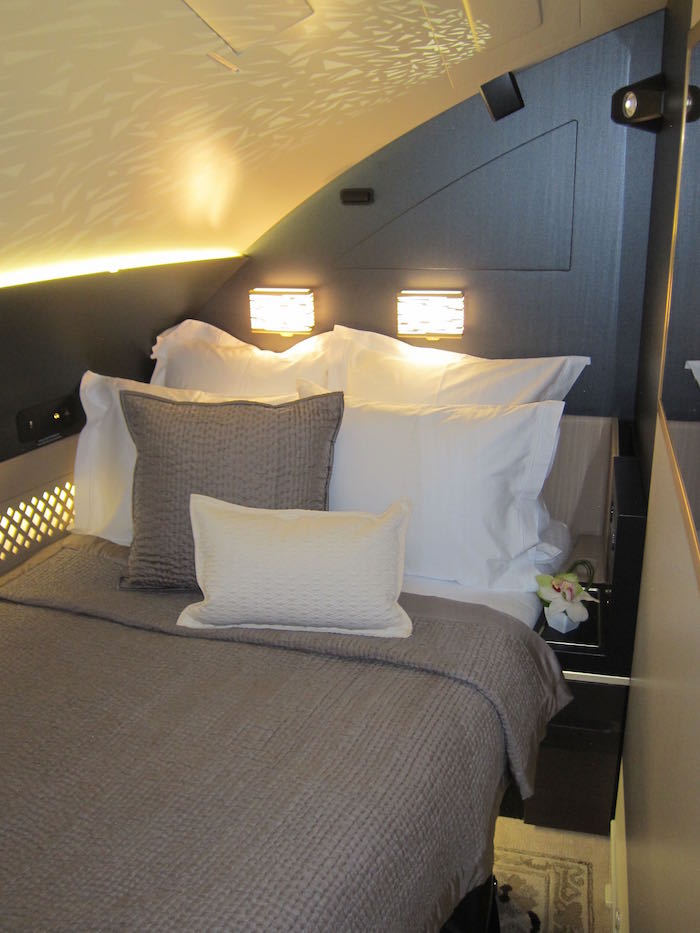 The Residence is still really expensive, though I've shared some opportunities to fly it at a more reasonably price, at least compared to the above numbers:
Booked: how I'm reviewing The Residence
I've been trying to decide on the best way to review The Residence (and no, I'm not doing a Kickstarter this time). 😉 Do I fly it to Mumbai, or do I try to find some other deal?
To be clear, I realize reviewing The Residence won't be useful for those looking to redeem miles & points. Miles & points will always be the primary focus of this site, though I've consistently been getting requests to try other new airlines and branch out a bit — those airlines range from Azerbaijan to Ukraine to Garuda Indonesia.
However, there's no product review that has been more requested than The Residence, and I found a way to review it that won't totally break the bank, at least compared to the previous ~$25,000+ sticker price that we saw. So let me explained how I booked The Residence from Abu Dhabi to Sydney.
If paying for the flight directly, Abu Dhabi to Sydney would cost ~17,660USD. That's actually about a third cheaper than it used to be, but it's still a lot of money.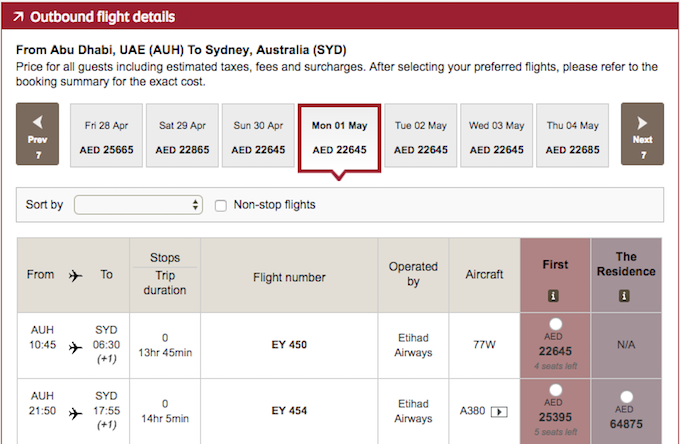 If you take that same trip but originate in Cairo, it costs ~9,000USD. Okay, I'll gladly take a flight out of Cairo to cut the cost of that ticket in half.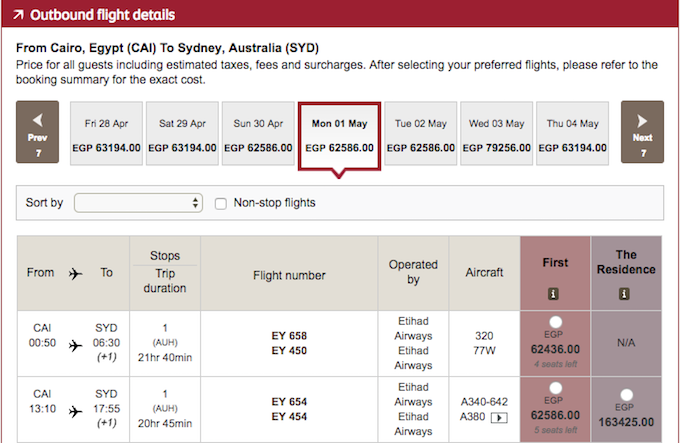 But it gets better. If you were to book the ticket roundtrip, you'd pay a total of ~13,100USD. That's because The Residence has lower pricing if you book roundtrip rather than one-way, at least between Cairo and Sydney.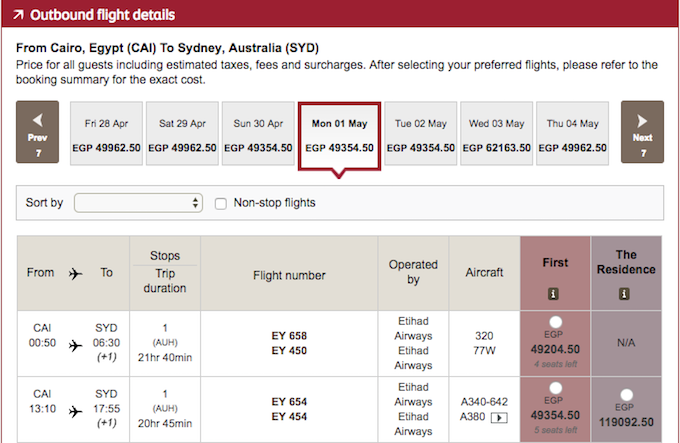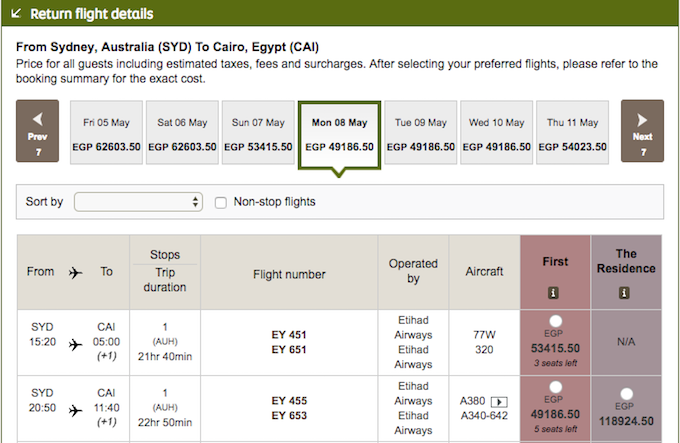 Incrementally paying ~4,000USD for a one-way ticket in The Residence doesn't seem bad, but I'm perfectly happy flying the product just one-way.
The good news is that there's an easy way to do so. To get half of the roundtrip pricing, you don't actually have to complete a roundtrip in The Residence. Instead you just need to complete any roundtrip that will price. So I combined an outbound in The Residence with a return in business class out of Thailand (back to Cairo). The return cost about $500 in business class (since it was also half of the roundtrip pricing), so in the end the ticket cost me ~$7,000.
Let me be clear — that's still a lot of money. But that's also a quarter of what the pricing initially was in The Residence, and that's a price I don't mind paying when I think of the content I can create around this.
Since I'm sure someone will ask, I should mention that The Residence can seat up to two people. When it was first introduced, the cost to take one or two people was basically the same (you just had to pay the taxes for the second passenger). However, one of the side effects of them having lowered the pricing is that they're in many cases now charging more for the second passenger.
So in this case half of the roundtrip fare for one person would be ~$6,500, while half of the roundtrip fare for two people would be ~$8,850, so it's an additional ~$2,350 for the second passenger. I'll be taking this trip solo, especially since The Residence doesn't comfortably sleep two people, best I can tell.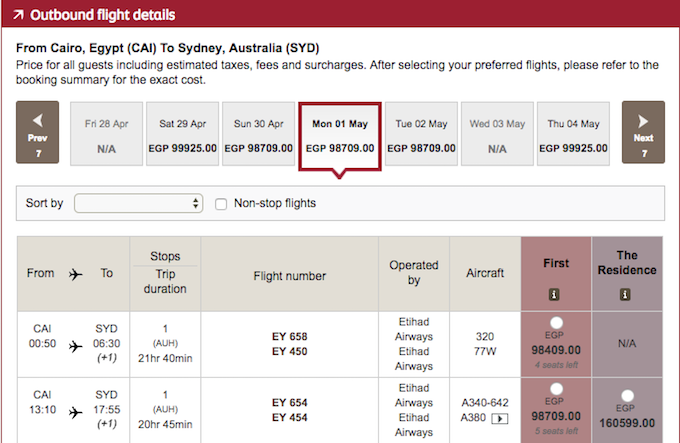 Bottom line
I can't wait to review The Residence. While it's still costing a lot of money, it's only a fraction of what it cost when it was first introduced. I'm happy I'll get to experience it on a longhaul flight, rather than just the flight to Mumbai, where I feel like I wouldn't get the full experience.
I'm coming into the experience pretty skeptical, in the sense that I'm not convinced there's all that much substance to the product. So while I'll no doubt be as giddy as humanly possible, I'm curious to see if the product lives up to the hype….