Hello from somewhere over the Pacific, where I'm on my way to Hong Kong for a last-minute trip.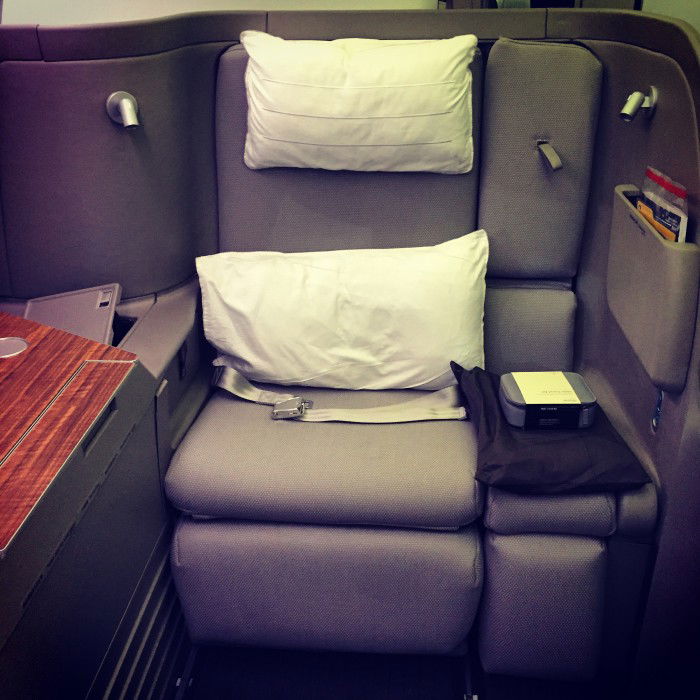 I spent the earlier part of the week in Madrid, so it's been a rather exciting few days in terms of travel on my end!
Featured Stories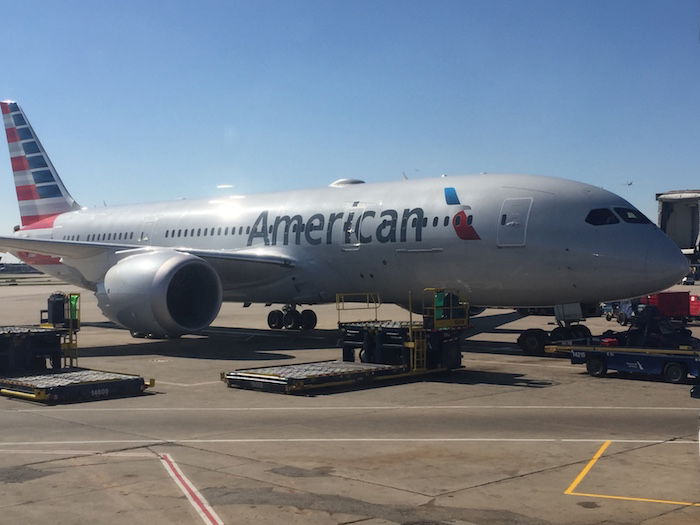 The big news of the week is the rumored changes coming to the AAdvantage program in 2016. While the changes haven't been officially announced, we do have details of what the supposed new AAdvantage program will look like for 2016 and beyond.
These changes suck, and frankly, are disappointing. There's very little actual innovation here, and top tier status with American has just gone from the most valuable of any of the "big three" US carriers, to arguably being average at best.
---
It's no secret by now that Amex Offers can save you a ton of money. At the pace I'm going, I'm getting more cash back than the annual fees I'm paying for most of my American Express cards.
Anyway, if you're willing to get a bit creative, there's an Amex Offer right now from newegg.com which can save you 12.5% on the purchase of gift cards from many companies, including American Airlines and Hyatt.
---
As mentioned previously, I spent last weekend in Madrid at the stunning Westin Hotel Palace as part of the SPG Amex Stars program. The weather was great for late fall and made for a perfect long weekend trip.
Tiffany and her cousin Heather and we all had an amazing time drinking gin & tonics and eating churros (among other things).
---

TIPS: Earning Miles & Promos
Amex Offers Page Redesigned For The Better
$15 Off A $50 Amazon Purchase
Another Oneworld Airline Sells Points At A Discount
Discounts On American & Hyatt Gift Cards With Amex Offers
Save $50+ On Airbnb Through Amex Offers
Silvercar Discount For Existing Members
Earn IHG Bonus Points Without Staying At A Hotel!
Huge Discounts On Vancouver Hotels This Winter
Earn Virgin America Points With Airbnb
AAdvantage Cutting Earnings Rates On British Airways & Iberia
IHG Priceless Surprises Promotion Coming
Club Carlson Double Elite Nights Promotion
Which Citi Prestige Benefits Apply To Authorized Users?
Free Uber Rides Courtesy Of Amex Centurion Lounge LGA
TRICKS: Redeeming Miles
When Deciding Which Miles To Redeem Isn't Obvious…
2016 Air France/KLM FlyingBlue Promo Awards — Up To 50% Off
TRAVEL With Ben (Lucky)
Checking Glasses On A Plane: Mission (Not) Accomplished
20 Minutes Of Airport Parking Costs HOW MUCH?!?!
Madrid Has Perfected The Gin & Tonic!
Why Can't Airlines Just Follow Their Published Policies?
I Scored 2 Extra American Systemwide Upgrades!
Splitting Cabins When Traveling With Someone?
I've Made Diamond Medallion on Delta!
REVIEWS & Trip Reports
Review: American Business Class 767 New York To Madrid
Review: American Economy Class A321 Los Angeles To New York
Introduction: Gin & Churros For The Weekend
NEWS & Updates
Video: If Flight Attendants Were Honest…
Update On Lufthansa's Strike
What We Can Learn From The DOT's Ruling On Mistake Fares
Air Canada Launches Flights To Dubai, Opposes Competition
2016 American AAdvantage Program Details
Here's Why American's AAdvantage Changes Are Terrible
United CEO Oscar Munoz Plans On Returning Next Year
Maldives Declares State Of Emergency
Week-Long Lufthansa Strike Begins Tomorrow
Uh Oh: KLM Not Allowing Checked Bags On Flight Out Of Cairo
Jewish Passenger Beaten & Choked On Ethiopian Flight
The Most Insane A380 Formation Flying Video You'll Ever See
Rumor: Big AAdvantage Program Changes Coming In 2016
The St. Regis Dubai Is Now Bookable… But The Rates…!
CNN Covers The Dark Side Of Business Travel
American Los Angeles To Tokyo Haneda Flight Announced
Aer Lingus' New Hartford To Dublin Flight Now Bookable
Lufthansa Cabin Crew Could Go On Week-Long Strike
Etihad Launching A380 Flights To Mumbai In 2016
Do You Care How Knowledgable Your Taxi Driver Is?
WOW Air Adding Flights To Los Angeles & San Francisco
Video Of Uber Driver Pepper Spraying Drunk Passenger
Metrojet Executive Makes Ridiculous Claim About Crash
Malaysia Airlines A330 New Business Class Seat Revealed
Delta's Chief Legal Officer Justifies Cutting Atlanta To Dubai Route
New Cathay Pacific Livery Revealed
Watch American Airlines' President Perform In Drag!
Airline Executive Encourages Calling Cops On Customers
---
What is everyone else up to this weekend?