While we've seen tons of changes to both the Delta SkyMiles and United MileagePlus program over the past couple of years, the American AAdvantage program has remained pretty steady. And that's to say that American has a considerably more lucrative award chart, and is also the only one of the "big three" US carriers to not have a revenue requirement for status, or to award miles based on spend rather than miles flown.
Why there haven't been big AAdvantage changes
That can perhaps largely be explained by the fact that American has been focused on their merger with US Airways, and throughout this process their focus has been on "integrating" rather than "innovating." Now that the final major hurdle of the merger is complete with the integration of the two airlines' reservations systems, we'll presumably see some "innovation" soon.
During a recent earnings call, American's President Scott Kirby said he was hoping for "more innovation within the frequent flyer program," which should come as no surprise. I don't think that's necessarily to say that they'll copy Delta or United exactly, but clearly there will be some changes.
I think we've all sort of been sitting around and waiting for them, and it looks like we'll finally see them very shortly.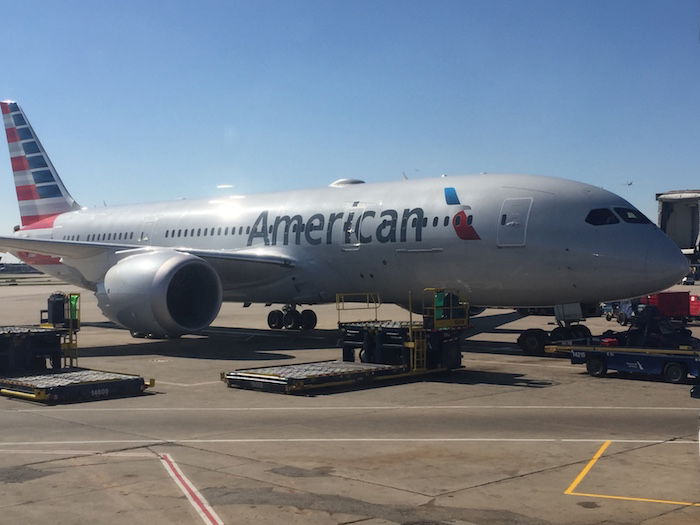 AAdvantage changes coming in 2016
JonNYC at TravelingBetter (who is a very reliable source on all things American Airlines) posted the following today:
Agents are getting their training– with an accompanying non-disclosure.

Will update thread as details sluice through.
He followed that up quickly with the following:
I've now seen the full set of changes.

They do impact the entire program and are substantial, and they do start in 2016.

As far as earning status, I think what they've come up with is excellent.
And then he followed it up with the following:
My review; absolutely excellent. YES, there are a few takebacks, etc., but I see this as the best anyone could have possibly hoped for.
Well I'm certainly optimistic based on the last comment. So I guess based on the above, here are my general thoughts:
There will be an award chart devaluation, though it won't be too terrible (I'm thinking one-way first class to Asia going from 67,500 miles to 80,000-90,000 miles, maybe)
American will change how status is earned, though isn't just following Delta and United and going fully revenue based, but rather is doing something actually innovative
At first I was really disappointed that they'd make drastic changes to the 2016 program with only a couple of months advance notice, given that Delta provided 10+ months advance notice when they made extreme changes; that being said, I'm actually sort of optimistic based on the above commentary, and have to assume that if they're giving such little advance notice the changes can't be that bad, or they'll lose the trust of members (which I think they've been trying very hard to earn throughout the merger)
Bottom line
It sounds like some big changes are coming to the AAdvantage program, even for 2016, which I wasn't necessarily expecting. And while I'm sure all things considered the changes will be a net negative, it sounds like they're a lot better than they could have been when you take into account what Delta and United have done to their programs.
So, anyone want to guess what kind of changes we'll see?