I returned from Madrid to Los Angeles via London yesterday. As many of you may have guessed, after enjoying the gin & tonic culture in Madrid, Tiffany and I decided to buy some gin & tonic glasses, which we wanted to take back to the US.
We bought a total of 12 glasses, and each box had two glasses in it. Then the Westin Palace Madrid was kind enough to package the smaller boxes in big boxes, so we could easily transport them to the US (or so we thought).
When Tiffany first suggested I fly back with them, I said "there's no way they're not breaking." After talking to the concierge, they apparently decided that the glasses had to be shipped to Madrid somehow to begin with and arrived in one piece, so odds were good we'd be able to get them back to the US in one piece as well.
I wasn't as convinced. Which is to say that I was 90% sure it wouldn't work. But I figured it was worth a try. Checking three boxes in Madrid was no easy task due to confusion over my baggage allowance.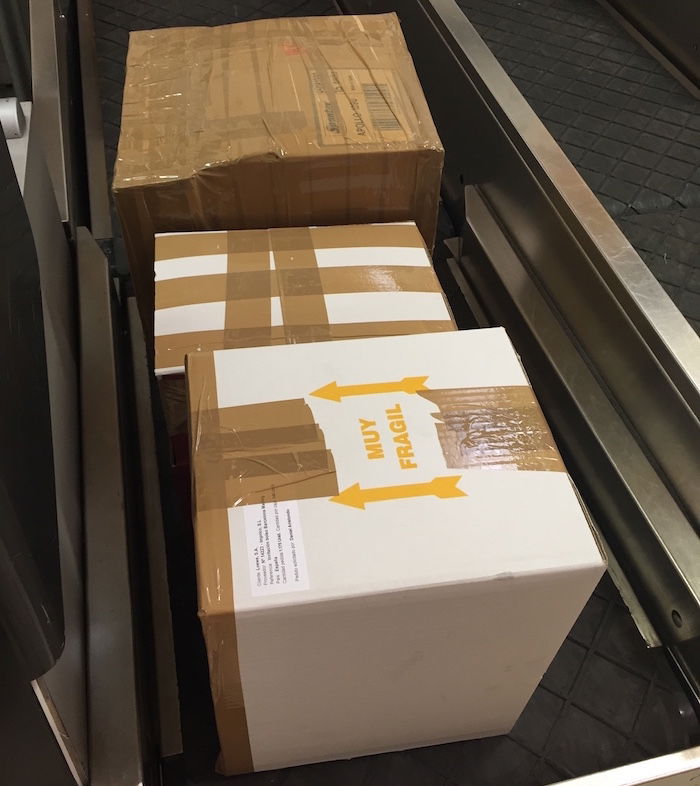 Combined the three boxes weighed under 7kg, or about 15lbs.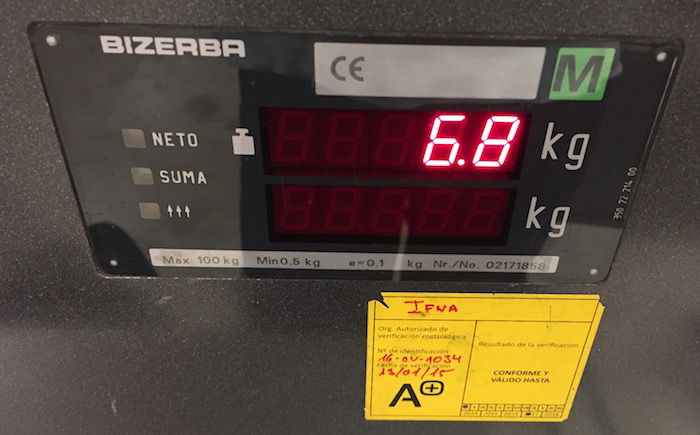 Anyway, I arrived at LAX and waited forever for the boxes to arrive. American in general has to be the absolute worst airline when it comes to delivering checked bags in a timely manner, regardless of whether you're getting off an international or domestic flight.
After waiting for over 30 minutes, I see two boxes coming down the conveyor which leads to the baggage claim belt. As they "fall" onto the belt I hear a sound which can most closely be described as follows:
I immediately opened one of the boxes.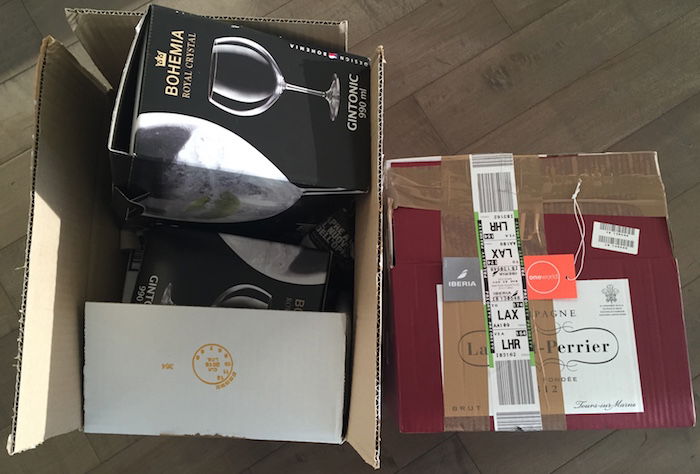 It wasn't looking good…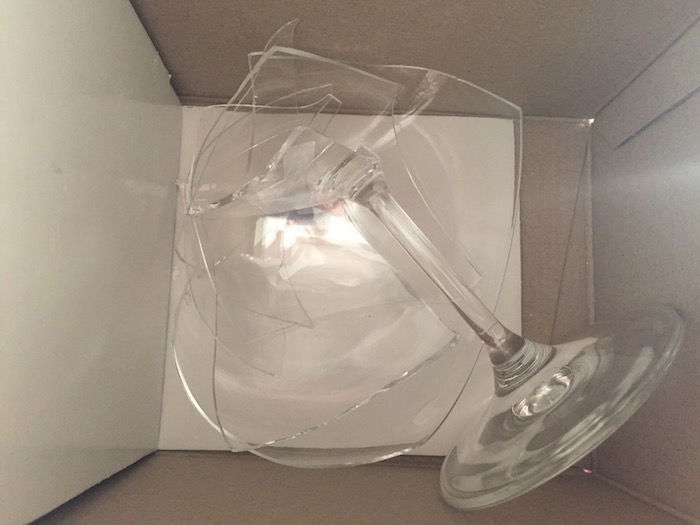 And neither was the other box…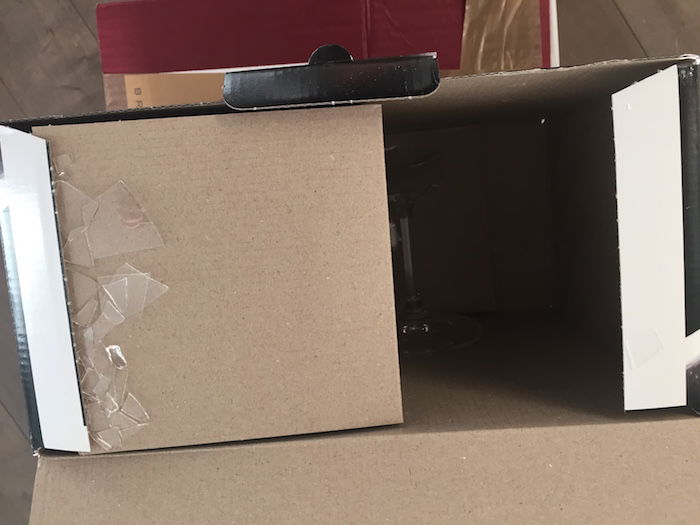 As far as the third box goes, well, it never made it. I waited for all the bags to come out, and it wasn't there. Rather than filing a lost bag report, I figured I'd cut my losses and call it a day.
As I walked through customs the officer raised his eyebrow and said "what's in those boxes?"
"When I left Madrid this morning they were gin & tonic glasses. Now it's just broken glass."
"Ouch. Have a nice day"
When I got home I opened the boxes fully.
12 glasses were checked, and in the end three made the journey to the US, and they're even partly chipped.
Bottom line
I have a newfound respect for people who work in glassware shipping logistics!
So, how would you ship something like glassware from Europe to the US? Is it just a lost cause altogether?