Last year Cathay Pacific began a brand refresh, which they called "the next chapter." As far as brand refreshes go, it has been fairly subtle. Here's how Cathay Pacific summed up their intentions for the refresh:
Today, we welcome a simpler, cleaner, more customer-focused Cathay Pacific brand.

Our airline has been built on an absolute dedication to customers, service, quality and safety. As we continue on our journey, we are now unveiling a new design philosophy that will help us shape an even better experience for our customers.

The fruit of an 18-month preparation effort, this new philosophy will guide the design of new websites, lounges, cabins, in-flight service, entertainment products and much more – all with greater consistency, beauty and efficiency. Beyond this, it also clearly defines who we are and what inspires us to help passengers travel well.

Our next chapter begins here.
Most of the changes we've seen so far have been minor, like changes in lounge design, etc.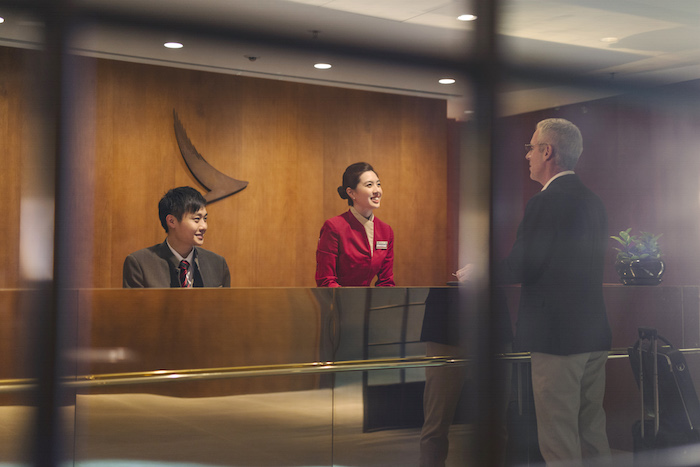 However, Cathay Pacific has now revealed what's perhaps the most drastic aspect of their refresh. Cathay Pacific has unveiled their new livery, which they'll progressively be introducing throughout their fleet.
As a reminder, here's Cathay Pacific's old livery (while it has been around for a long time, I find it to be quite timeless):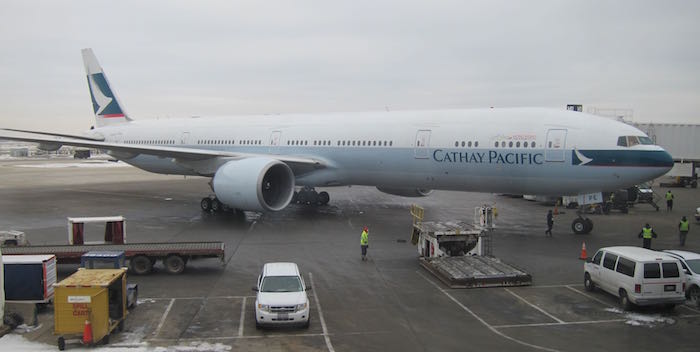 Meanwhile here's Cathay Pacific's new livery:
Here's a video explaining the design philosophy of the new livery:
In it they explain that the livery "symbolizes everything we are, so it matters, it matters a lot." Well goodness, if your new livery is supposed to represent everything you are, that's not a whole lot. 😉
On the other hand, the livery is very much in line with what they're going for. It's clean and simple, which seems to be the motto of their rebrand. However, I'd say it's almost so simple that it lacks an identity.
Bottom line
I like simple, so I don't mind Cathay Pacific's new livery. That being said, I do feel like the new livery is almost "clean and simple" to the point that it lacks an identity, and I'm not quite sure I get how that's a good thing for such a design-focused airline.
What do you make of Cathay Pacific's new livery?
(Tip of the hat to @thinklad)