Last night I posted about rumored changes coming to the AAdvantage program in 2016. While the changes haven't been officially announced, this morning I shared the details of what the supposed new AAdvantage program will look like for 2016 and beyond. This is all based on information shared by the always knowledgable JonNYC.
I shared the program details earlier, and have been taking some time to digest the changes. View from the Wing just posted about these changes, and came to the following conclusion:
Ultimately these changes are probably as good as it was going to get – both in terms of notice (we do get a year warning they're going to revenue-based earn) and changes (they really aren't changing the elite program much). At least until any next shoe drops either in terms of award chart changes or restricted program benefits or mileage-earning on 'basic economy'-type fares.
I've gotta be honest… I'd be hard pressed to disagree more. Here's why:
American is going from first to worst with confirmed upgrades
My single favorite benefit of being an Executive Platinum member is that you earn eight systemwide upgrades for every year you qualify. There are no fare restrictions on these, so they're hugely valuable.
Next year American will be cutting systemwide upgrades for Executive Platinum members in half, from eight to four. In my opinion this makes American less lucrative when it comes to confirmed upgrades than Delta or United:
Delta Diamond Medallion members receive:
Four systemwide upgrades PLUS four regional upgrades
OR 12 regional upgrades
United Mileage Plus Premier 1K members receive:
Six systemwide upgrades (with fare restrictions)
Four regional upgrades
An additional two regional upgrades for every 25,000 EQMs, and an additional two systemwide upgrades for every 50,000 EQMs
One could certainly make the argument that American's systemwide upgrade program is still as good/better than Delta or United. Personally I don't buy into it, and I don't think anyone could say "with these changes, American has the best international upgrade program for top tier elites without a doubt." Which I think almost anyone would have admitted prior to this.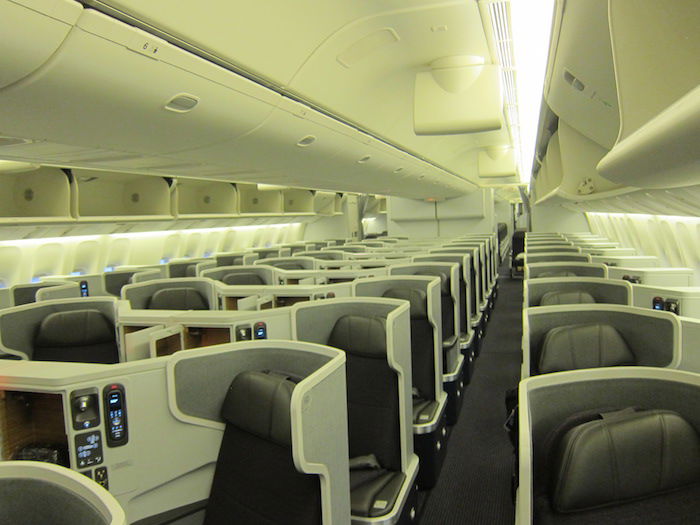 Get ready to see less business class on American!
Qualifying for status is getting easier… and that's not good
Under the new program it's actually getting significantly easier to qualify for status. Previously American had both elite qualifying miles and elite qualifying points. You needed to earn 100,000 of one or the other to achieve top tier status. That meant you had to fly either 100,000 butt in seat miles or 67,000+ miles in paid premium cabins. But you couldn't mix-and-match the two.

Now that American is eliminating EQPs as a method of qualifying for status, it'll be significantly easier to qualify, as you earn EQMs at the following (increased) rates:
Full fare first & business class: 3 EQMs per flown mile
Discounted first & business class: 2 EQMs per flown mile
Full fare economy class: 1.5 EQMs per flown mile
Discounted economy class: 1 EQM per flown mile
That's good news if you wouldn't otherwise qualify for status, but barring that it's bad news, in my opinion.
This will likely increase the number of elite members, which makes domestic upgrades more difficult. That's not a good thing, because upgrades actually clear on American, for the most part.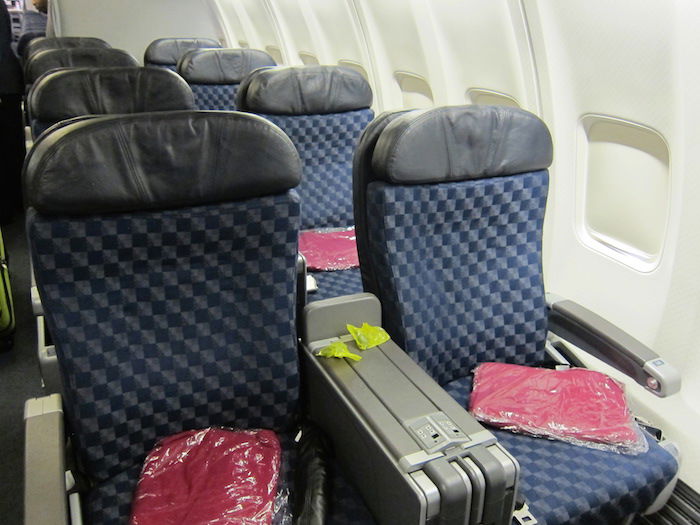 Could domestic upgrades become more difficult?
Two months notice isn't sufficient
Two months really isn't enough notice for these changes. View from the Wing seems to acknowledge that in his post, but also suggests that two months is apparently "as good as it was going to get." 90% of people book travel within 90 days of departure, so at a bare minimum they should give that much notice of major changes, in my opinion.
With many people having already booked 2016 travel, I certainly don't feel good about the fact that they're making significant changes to the benefits for status next year, as well as the way miles are earned (towards the end of the year).
Delta gave nearly a year notice of similar changes, and that year also coincided with the program year. Announcing in February that a program will change for the following year is fine, in my opinion. But suggesting it could start mid-program year is disappointing.
Yes, American has been in the process of integrating so this hasn't been a priority, but if that's the case they should just wait another year. It's not like they're bleeding money, or anything…
Copying the competition isn't "innovation"
During a recent earnings call, American President Scott Kirby said he was looking for "more innovation within the frequent flyer program." Now I realize that's just a marketing buzzword, but it's still sort of disappointing what that seems to amount to.
American will be following Delta and United late next year in awarding miles based on revenue as opposed to flown miles, as follows:
Non-elite: 5 redeemable miles per dollar spent
Gold: 7 redeemable miles per dollar spent
Platinum: 8 redeemable miles per dollar spent
Executive Platinum: 11 redeemable miles per dollar spent
I'm not sure I understand how mindlessly following the competition counts as "innovation." For years United has been using the "Delta see, Delta do" philosophy, and now American is getting on that bandwagon as well. Oh well.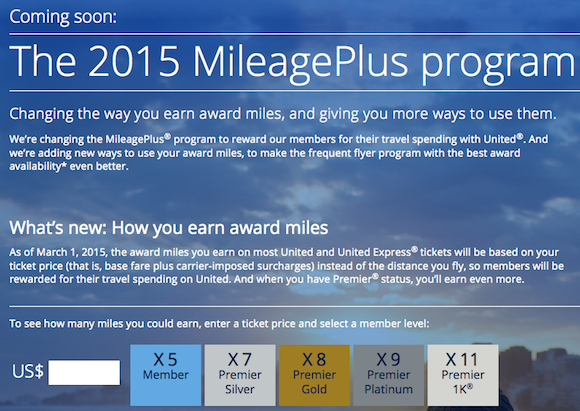 What about an award chart devaluation?
An award chart devaluation is inevitable. So far we've learned about the changes being made to the AAdvantage program in terms of status and mileage earning.
I don't think the fact that we know the above information means that there won't be an award chart devaluation. I just think they're not going to announce it all at once.
So yeah, if the award chart stayed the same for several more years, I probably wouldn't be too disappointed by all these changes. But we have no reason to believe that's the case.
These changes are expected… but let's call them what they are
I'm not surprised by these changes. I sort of expected them, but I'm certainly disappointed by them as well. And I'm a bit surprised View from the Wing thinks these are "probably as good as it was going to get." To quote Gary, I'd call that the soft bigotry of low expectations. 😉
Let's be clear about what's happening here:
American is halving the number of systemwide upgrades that Executive Platinum members get, which is arguably the single most valuable top tier elite perk
American is following Delta and United almost exactly in terms of awarding miles based on revenue as opposed to miles flown as of late next year; copying them exactly… zero innovation
Elite qualification will get easier, which personally I don't view as a good thing, since it will mean more competition for domestic upgrades
Gold and Platinum members will continue to earn 500 mile upgrades, so won't receive unlimited complimentary upgrades
American doesn't offer complimentary companion elite upgrades for top tier elites, unlike United (where the system actually works) and Delta (where it's not very useful, since it's just day of and at the gate)
Again, all of this doesn't surprise me, but I strongly disagree that this is "as good as it was going to get." They could have kept eight systemwide upgrades as an Executive Platinum benefits. Or they could have come up with some other innovative system for awarding miles. Or heck, they could have kept mileage earning as it is, because they system isn't broken, and as they say, "if it ain't broke, don't fix it."
Bottom line
These changes suck, and frankly, are disappointing. There's very little actual innovation here, and top tier status with American has just gone from the most valuable of any of the "big three" US carriers, to arguably being average at best.
Again, none of which is to say that this is surprising. But secretly I was telling myself "well, maybe American will be different than the competition." They're not.
How do you feel about these changes? Am I off base?