Dubai is a huge market for Starwood. Many people don't realize that Dubai is actually the city with the second most Starwood properties, after New York City. I guess that in part explains the Crossover Rewards partnership between Starwood and Emirates.
While Starwood has a lot of properties in Dubai, there aren't really many luxury properties. Which is a bit surprising, since Dubai is a city which is all about glitz and glam.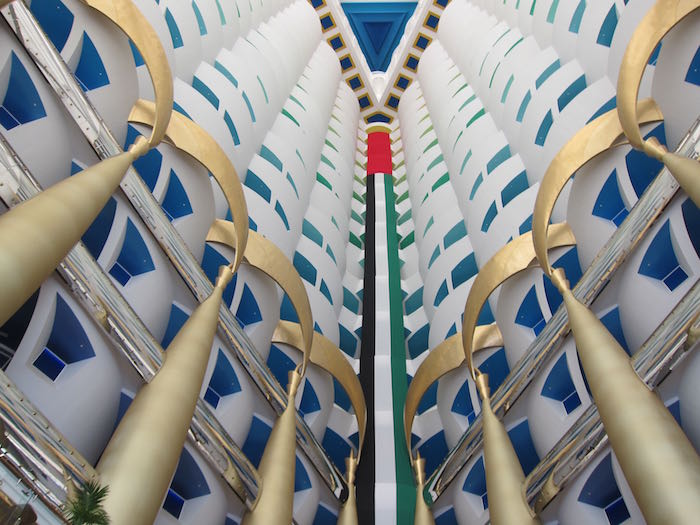 That's why I've been excited about the pending opening of two new hotels for Starwood in Dubai — the W Hotel and the St. Regis. The hotels will actually be part of the same complex, as they're in Al Habtoor City, which is an integrated venue located on Sheikh Zayed Road.
Both hotels have had delayed openings. Just a few months ago the W Hotel was supposed to open as of October 2015, though that opening date has been pushed back to March 2016.
I've been monitoring the opening date for the St. Regis Dubai like a hawk, as it's scheduled to open on November 15, 2015, and I have an upcoming trip to Dubai and would like to check it out.
Anyway, it looks like the St. Regis Dubai finally became bookable in the past couple of days, only a couple of weeks before it is scheduled to open. As of now the hotel is bookable for stays as of November 20, 2015.
What's shocking, however, are the rates. For a while we've known that the St. Regis Dubai will be a Category 7, which is Starwood's highest category, requiring 30,000 Starpoints for a free night redemption. That really surprised me, since in general Dubai is not an especially expensive market, and it's also highly seasonal (in summer, UAE hotels are dirt cheap).
I assumed this was just a poorly thought out category choice, but it seems that's not the case, based on the rates the hotel is hoping to charge. Opening week the flexible rates at this hotel are 2,700AED, or 3,260AED with tax and service charge (~$900). As anyone familiar with the Dubai hotel market can attest to, that's obscene.
For what it's worth, it also looks like suites won't be ready when the hotel opens. The hotel apparently has 51 suites, though it seems like they're doing a soft opening of sorts, and that not all rooms are ready yet.
The thing is, 2,700AED per night literally makes this the second most expensive hotel in Dubai after the Burj Al Arab. I looked at average rates in December, February, and April, and in all cases the average St. Regis rate was higher than the average rate at the Four Seasons, Ritz-Carlton, Madinat Jumeirah, etc.
Who knows, maybe the hotel is that spectacular. But given that it's part of a larger complex with three hotels, it certainly doesn't seem like it would be that incredible. And charging this as an opening rate as well is sort of obscene, especially given that the hotel has published very limited information and pictures. These pictures don't exactly tell you a lot about the hotel:
Bottom line
I'm excited to check out this hotel, though I'll be waiting until their revenue manager moves to planet earth. Who knows, perhaps the hotel is that special. I have my doubts. But regardless, without more pictures or firsthand reports, I can't imagine it's worth the price.
Perhaps Starwood's logic was that they have so many hotels in Dubai and therefore have a captive audience, and figured they can kind of "skim" their customer base for people who would pay to stay here.
While we're placing wagers, I predict in the coming months the hotel will be dropped to a Category 6 property and rates will be maybe 60% of what they are now, at most.
Anyone have a different take on the St. Regis Dubai, or plan on checking it out?