Introduction
Review: American Economy Class A321 Los Angeles To New York
Review: American Business Class 767 New York To Madrid
Review: American Flagship Lounge Dallas DFW Airport
Review: British Airways First Class 777 Austin To London
Review: Westin Palace Madrid Hotel
Exploring Madrid
Day Trip To Toledo
Review: Iberia Business Class Lounge Madrid
Review: Sala VIP Amnios Lounge Madrid
Review: Iberia Economy Class A321 Madrid To London
Review: American Business Class 777-300ER London To Los Angeles
---
For the past several years I've been participating in the SPG Amex Stars program, which has taken me to some pretty awesome places. Earlier in the year I was able to attend the SPG Amex Card Member Event at the US Open, which is exclusively for card members.
I love the SPG Amex, and it's one of the cards I've had in my wallet the longest. It was one of the very first cards I applied for when I was 18, and I've had it ever since. I actually have both the Starwood Preferred Guest® Credit Card from American Express and the Starwood Preferred Guest® Business Credit Card from American Express.
This year has been an especially exciting year for the cards, as they were refreshed in August, whereby we saw them make several changes to the cards:
The elimination of foreign transaction fees
Complimentary in-room premium internet access
Sheraton club lounge access (for those with the SPG Business Amex)
The annual fee being raised by $30 per year, from $65 to $95 (the first year's annual fee is $0, though)
Tons of people will get value out of these new benefits, and in particular the Sheraton club lounge access which is now complimentary for those with the SPG Business Amex. That's a huge new perk.

Sheraton club lounge access is now a perk of the SPG Business Amex
For a long time one of the weak points of the card was that it had foreign transaction fees. Those have now finally been eliminated, making the SPG American Express a great card to use when traveling internationally.
As part of the Amex Stars program I was sent on an international trip for four nights so I could use the card without foreign transaction fees. I put a lot of thought into where to go, and after much consideration decided on Madrid. I've always been intrigued by the Westin Palace Madrid, which looks like a cool, quirky property. And in early November I figured the weather would still be quite nice. Also, Madrid isn't that far from the US, so it wouldn't be a ridiculous trip to take for just four nights.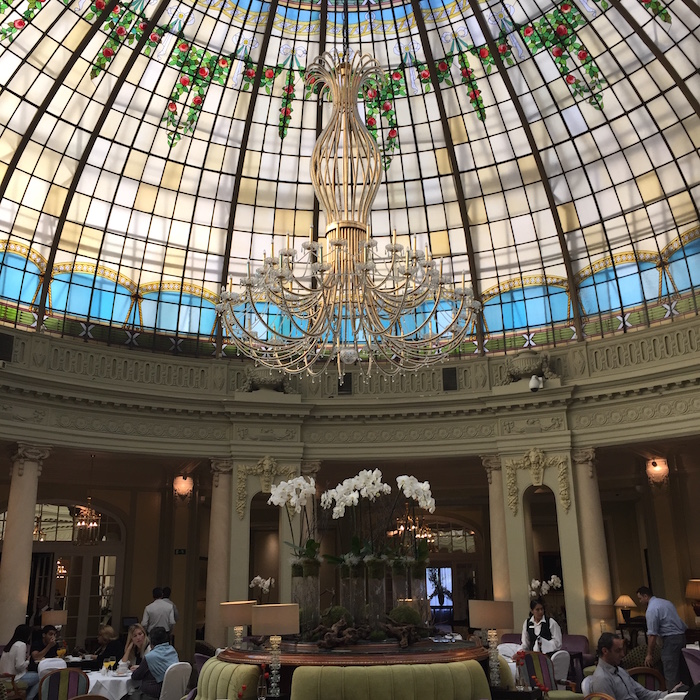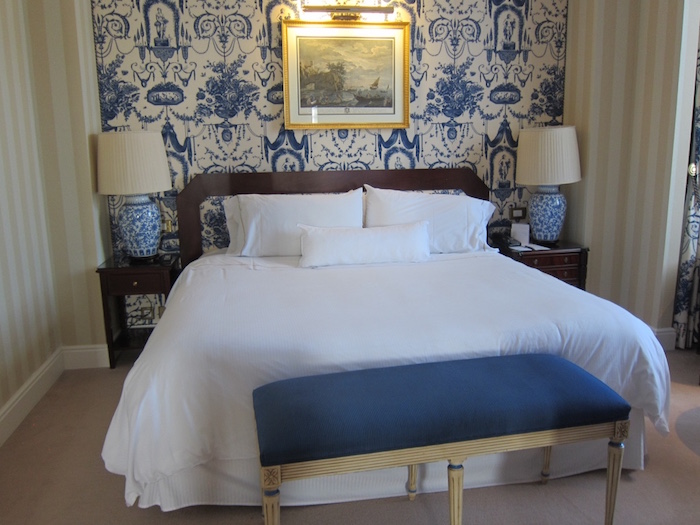 The SPG Amex covered the cost of my roundtrip (economy) airfare and four nights at the Westin Palace Madrid. Then I used two systemwide upgrades on American to upgrade the roundtrip journey.
My itinerary was as follows:
10/29 AA118 Los Angeles to New York departing 7:00AM arriving 3:40PM
10/29 AA94 New York to Madrid departing 6:55PM arriving 7:15AM (+1 day)
11/03 IB3162 Madrid to London departing 8:20AM arriving 9:50AM
11/03 AA109 London to Los Angeles departing 11:35AM arriving 2:50PM
As far as the flights go, I intentionally planned it so I could fly American's refurbished 767 from New York to Madrid, given that I haven't yet reviewed that product yet.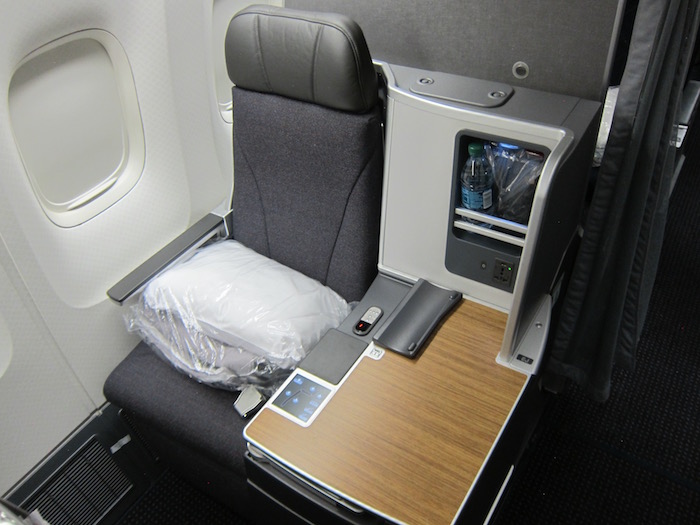 Then for the return I booked on American's 777-300ER via London, so I could have a flight direct to Los Angeles with wifi for the daytime flight, which is something I value.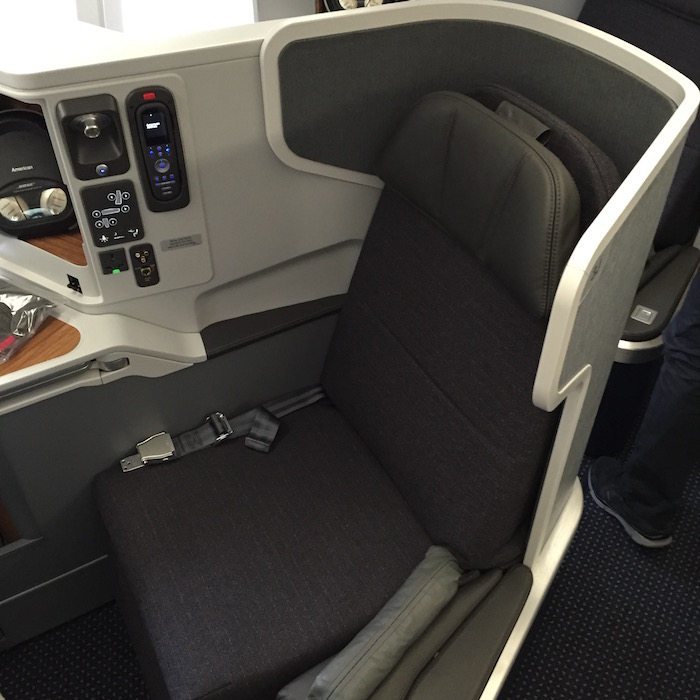 While the return upgrade cleared about a week in advance, the outbound upgraded ended up being a real challenge, and cleared at the airport in New York.
Tiffany and her cousin joined me in Madrid, though they flew out separately (you can expect some reviews from them in the coming days, which will be added to the above trip report index). We all stayed at the Westin Palace Madrid, and had an amazing time drinking gin & tonics and eating churros (among other things).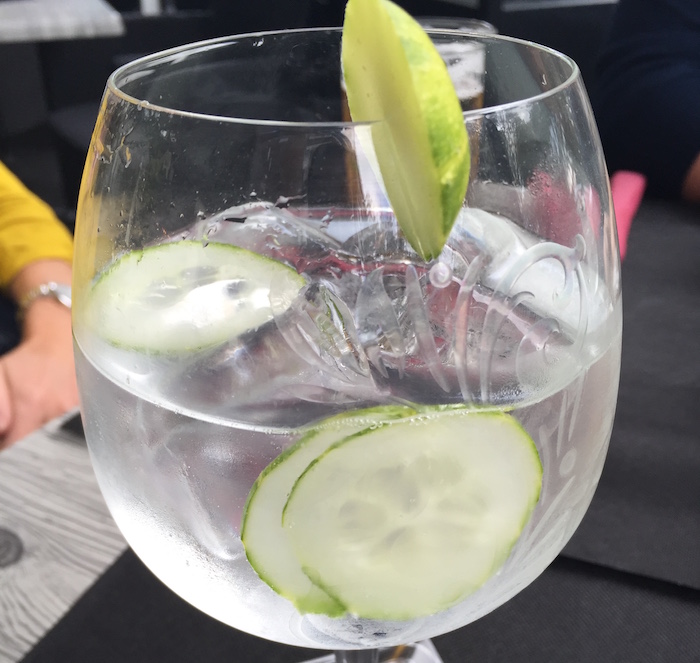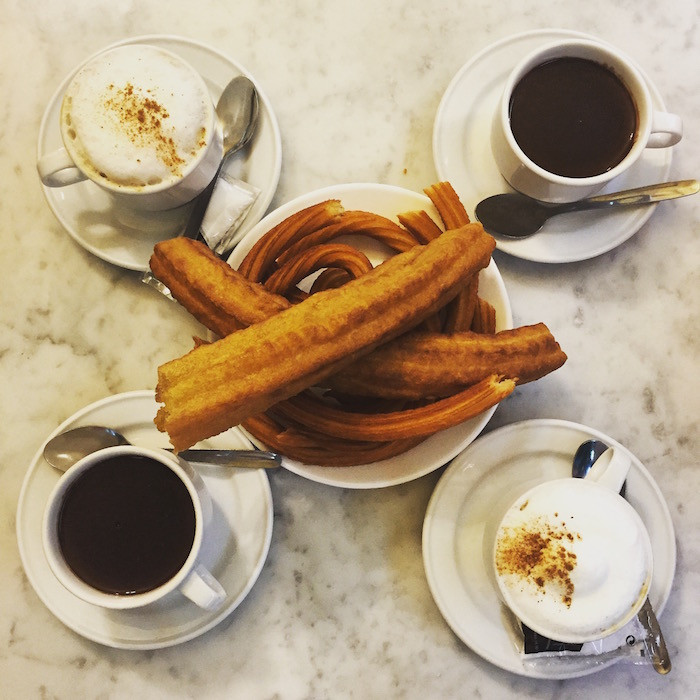 Stay tuned, as I'll be covering the flights and hotels, and Tiffany and her cousin will also be adding some installments about what we did on the ground in Madrid, as well as their extended trip.