American has just announced that they will launch daily Boeing 787-8 flights between Los Angeles and Tokyo Haneda as of February 11, 2016. The new flight will become bookable this Sunday, November 8, 2015.
History of the Tokyo Haneda "battle"
At the beginning of the year I wrote about the battle going on between Delta, American, and Hawaiian, over a slot at Tokyo's Haneda Airport.
Delta had been granted a slot to operate a Seattle to Tokyo Haneda flight, though they weren't using it within the spirit it was issued. The route had highly seasonable demand, so in winter Delta operated the flight only 11 times, which was the minimum number of frequencies required to keep the route.
American and Hawaiian complained, and urged the DOT to take away Delta's Tokyo Haneda slot.

In late March the Department of Transportation issued their ruling regarding Delta's Tokyo Haneda slot. They said that Delta could keep their Seattle to Tokyo Haneda slot, though only if they operated it daily on a year-round basis.
After the DOT's ruling, Delta issued a statement thanking the DOT for their ruling, and indicating that they planned to continue the service. Only Delta changed their mind a couple of months later, and conceded the slot to American, so they could operate a Los Angeles to Tokyo Haneda flight. One condition of the deal was that American had to inaugurate service within 60 days of receiving the backup authority.
American didn't start the service within 60 days, so Delta petitioned for them to have the authority revoked. American claimed they couldn't launch service that quickly because they couldn't get a "viable" slot. So it looks like the service will finally be launching.
Details of American's new Los Angeles to Tokyo Haneda flight
As stated above, American will be launching 787-8 flights between Los Angeles and Tokyo Haneda as of February 11, 2016. The flight will operate with the following schedule:
AA27 Los Angeles to Tokyo Haneda departing 6:00PM arriving 11:00PM (+1 day)
AA26 Tokyo Haneda to Los Angeles departing 1:30AM arriving 6:20PM (-1 day)
As you can probably tell, those aren't the most ideal time, though the issue with Tokyo Haneda is that they restrict longhaul flights to off-peak hours, and as a result those flights have to arrive and depart in the middle of the night.
American's 787s feature a total of 226 seats, as follows:
28 Business Class seats (fully flat)
57 Main Cabin Extra seats (featuring an extra 5″ of legroom)
141 Main Cabin Seats (in a 3-3-3 configuration)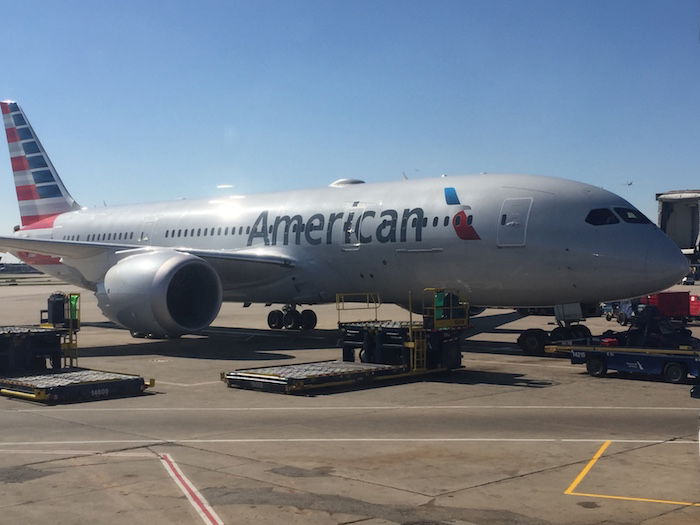 The business class product is solid enough, though apparently hasn't come without some issues, as American is switching the seat manufacturer being used for these seats long term.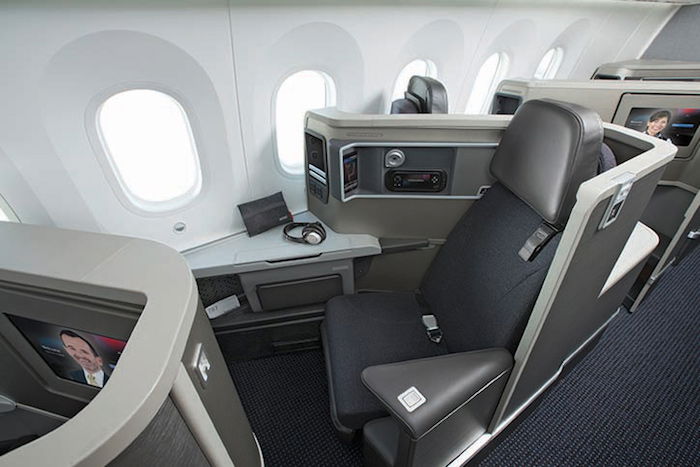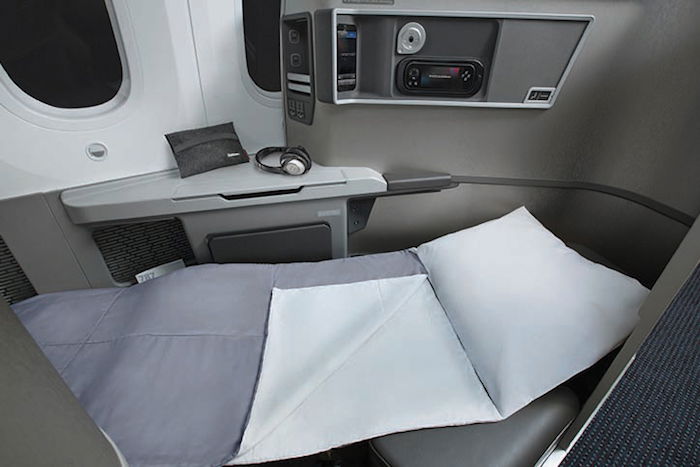 Will American keep their Tokyo Narita flight?
American also operates a daily flight between Los Angeles and Tokyo Narita, so what remains to be seen is whether American will keep that flight as well, or if this new Haneda flight will replace it.
On one hand I have a hard time imagining American will keep flights to both Haneda and Narita, especially since their joint venture partner Japan Airlines also flies from Los Angeles to Tokyo Narita.
At the same time, that might be exactly why it could work. American has a good amount of feed onto these flights due to their joint venture, and Japan Airlines operates a flight from San Francisco to Tokyo Haneda.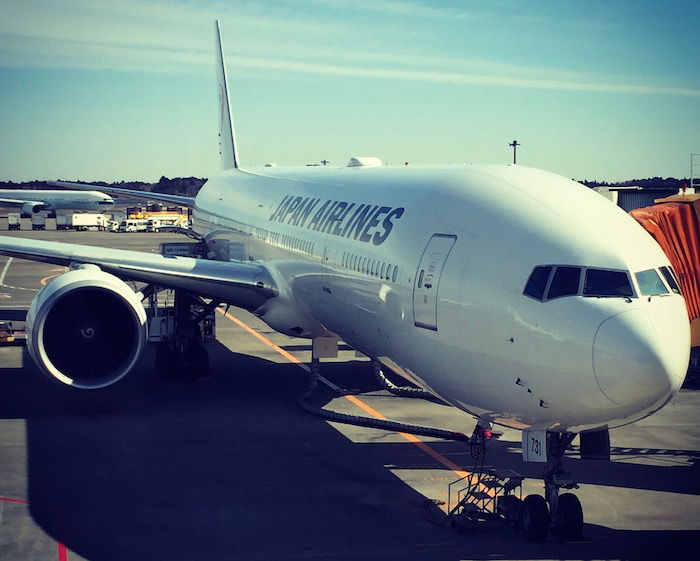 The press release seems to suggest that American will be keeping both the Haneda and Narita flights:
"It's important for our customers to have direct access to Tokyo Haneda, and we'll be proud to serve this key airport from Los Angeles," said Andrew Nocella, American's chief marketing officer. "This new flight is a fantastic addition to our growing network to Asia and a great complement to our existing service to Tokyo Narita. We thank the Japanese authorities for working with us to find appropriate slot times, and the U.S. Department of Transportation and the State Department for facilitating the process and recognizing the importance of American offering year-round service to Haneda."
Though it could also be interpreted differently, to suggest that it complement's American's other existing services to Narita, out of Chicago and Dallas.
So time will tell for sure, but I can see it going either way.
Bottom line
Personally I still view longhaul Haneda flights as being a bit of a fad. In theory it's convenient that Haneda is considerably closer to Tokyo than Narita, but the flight times sort of ruin it for me. Furthermore, public transportation options are limited to Haneda in the middle of the night, and taxis can be quite expensive.
And it seems like the airlines aren't actually that hot about Haneda either, but rather just want to prevent one another from serving the market.
Call me when airlines are able to operate daytime flights to Haneda, please!
What do you make of American's new flight between Los Angeles and Tokyo Haneda?