I've now been in the US for several weeks, which is just about a new record for me. Fortunately I'll be traveling internationally again starting this coming week, as my dad and I are taking a trip to Estonia and Latvia, which we're both very much looking forward to. As is the norm when trying to redeem miles for Lufthansa first class, I'm still tweaking our awards last minute.
On the points & travel front, this week Marriott revealed more information regarding their Travel Packages, Korean Air announced that they're launching flights to Boston, Alaska Airlines revealed that they're ending their price match guarantee, Norwegian had major issues with their Hi Fly A380, and more.
With that out of the way, here's a recap of this week on the blog:
Featured Stories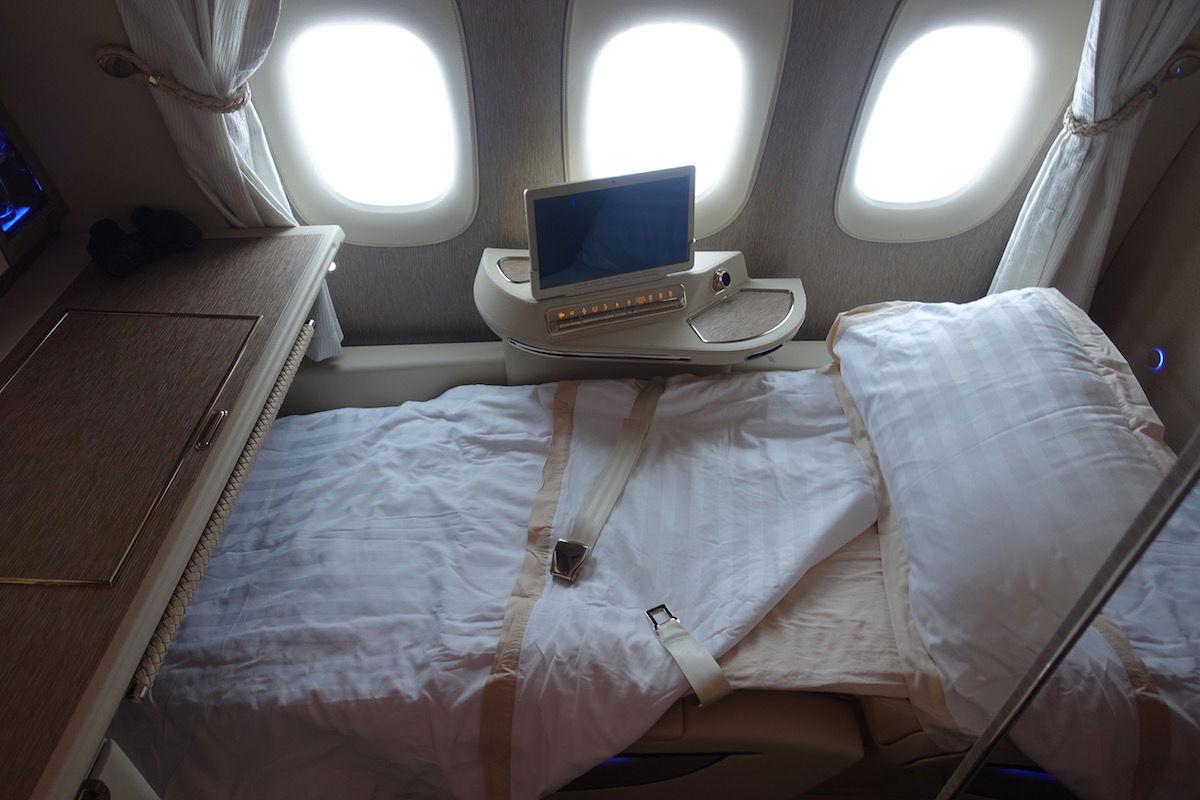 Last year I wrote a series of posts about what I consider to be the world's best first class products. I wrote an intro sharing my methodology, I ranked the 10 best first class products, I ranked the 10 best first class airline lounges, and then Tiffany wrote a post about how to redeem miles for the world's 10 best first class products.
I don't think it's quite time to do a full follow-up series, since my thoughts on the world's best lounges hasn't changed.
However, since I wrote that series, two new first class products have been introduced — the new Emirates 777 first class suite, and Singapore's new A380 Suites.
So this post is an update with my new rankings of the world's 10 best first class products. It goes without saying that this is entirely subjective, so it's perfectly reasonable if others disagree with me.
Let me also emphasize that I've actually flown every single first class product I rank (and paid for the ticket, either in cash or miles), and have flown almost every first class product in the world (the only airline I haven't flown in first class is Kuwait Airways). So I'm not going off any marketing bullets with these rankings, but rather my firsthand experiences. If you'd like to see more of my trip reports, check out the trip report index.
---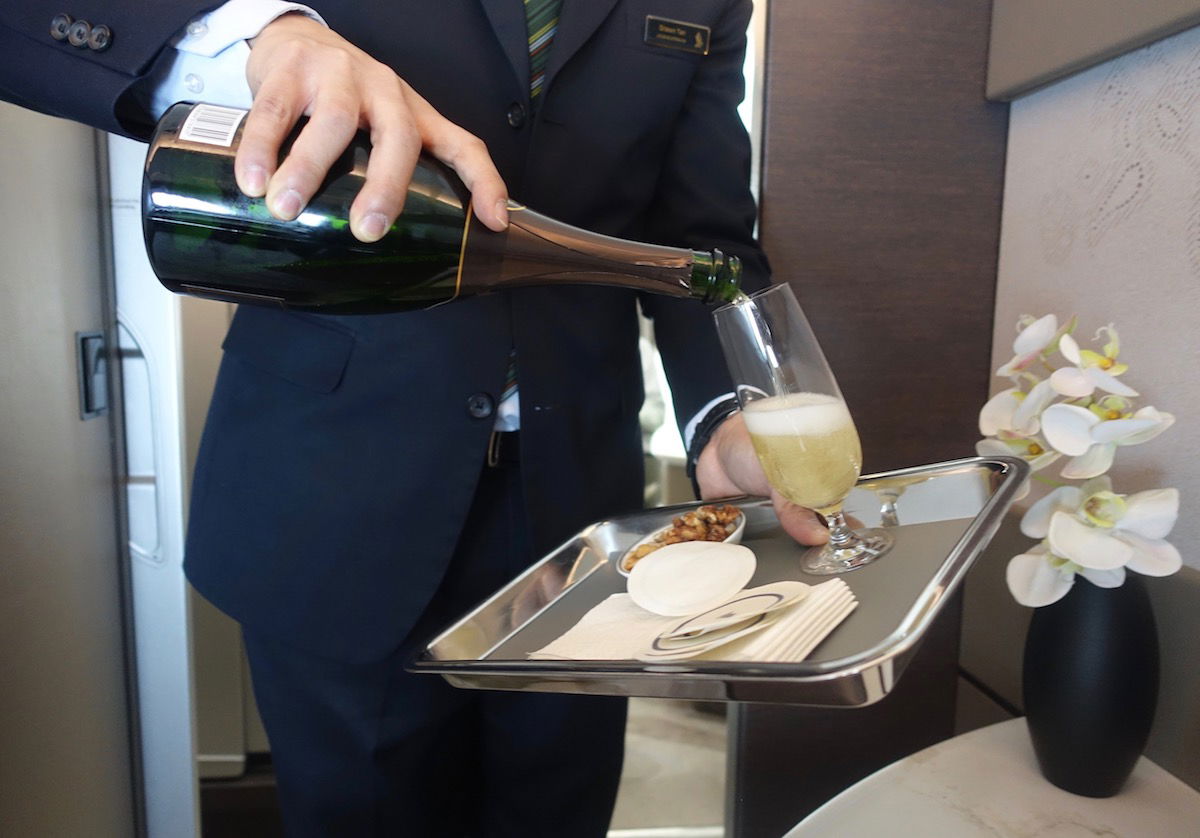 Three of the most popular transferable points currencies are Amex Membership Rewards, Chase Ultimate Rewards, and Citi ThankYou.
Up until recently, I valued Amex and Chase points at 1.7 cents each, and Citi points at 1.5 cents each. However, recently I increased my valuation of Citi points somewhat to around 1.7 cents each. Perhaps more accurately, what changed in my head is that I now value all three points currencies roughly equally.
Some asked if I'm just saying this because the Citi Premier® Card has an increased welcome bonus at the moment, but that's not the case. Rather it's because ThankYou points haven't been on my radar that much lately, so that bonus made me think about it more again.
Also, the reality is that I've been spending Citi points much more quickly than Amex and Chase points, to the point that I'm "short" on them. I'm not sure if that's subconsciously because I decided to redeem them first because I had said they were worth less, or what.
---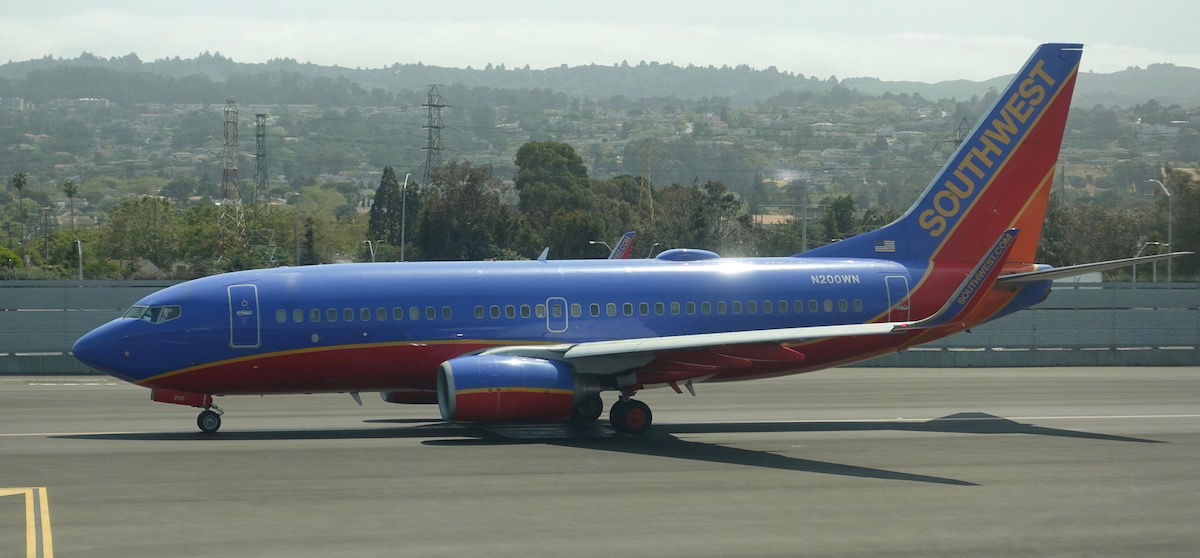 I'll readily admit that my interest in flying Southwest is limited. That's not a knock against them, though. I just tend to fly over oceans on long-hauls which means fewer reasons to fly Southwest, and rarely need to fly them for positioning flights.
That being said, out of all the airlines, Southwest might be the one I'm asked about most often by beginners. When you think about it, that totally makes sense. They fly all over the contiguous U.S. and to the Caribbean, Central America, Mexico and are even in the process of adding flights to Hawaii.
First, they want to know the best ways to earn as many Rapid Rewards points as possible. Second, they find out about the Southwest Companion Pass and basically become obsessed with getting it so they can really maximize their award flights.
This is where I often see folks become tunnel visioned and miss opportunities to earn more points for Southwest flights
---

TIPS: Earning Miles & Promos
7 Reasons To Get The IHG Premier Credit Card
How Soon Do 5 Elite Nights From World of Hyatt Credit Card Post?
Which Marriott & Starwood Credit Cards Should You Keep?
Which Hilton Credit Card Should You Keep?
Can You Get Approved For Two Citi Cards In One Day?
Chase Sapphire Preferred Vs. Citi Premier: Which Is Better?
Great Deal: Earn 2,500 Bonus Lufthansa Miles Per Hilton Stay
Unusual Hainan Business Class Deal: 30 Roundtrip Flights To Australia For $33,000!
Great One-Way Business Class Fares From The US To Seoul
Great Business Class Fares To Beijing On American, Delta, And United
Earn Frontier Elite Status After Just Two Roundtrips
What's Included In Citi Premier Bonus Categories?
Best Credit Cards For Earning American AAdvantage Miles
Best Credit Cards For Earning Southwest Rapid Rewards Points
8 Reasons To Apply For The Amex Blue Business Plus Card
Last Chance: Amex Business Platinum Card 100K Offer
American Is Offering Bonus Miles For Online Shopping (Again)
TRICKS: Redeeming Miles
It's Marriott Travel Packages Crunch Time
How To Redeem Citi ThankYou Points On Alaska Airlines
Receive Alerts If Hotel Award Nights Become Available
Can You Visit The Same Priority Pass Restaurant Twice On The Same Day?
Marriott Provides Update On Existing Travel Packages
Getting At Least $600 In Value With Delta Amex Bonuses
Amex Membership Rewards Adds Aer Lingus As Transfer Partner
TRAVEL With Ben (Lucky)
The World's WORST First Class Airlines
My Current Take On The "Big Three" Transferable Points Currencies
Understanding Intra-European Schengen Flights
The (Odd?) Reason I Want To Fly Mexico's Interjet
Testing Etihad's New First Class Amenity Kit
The World's Best First Class Airlines [2018]
REVIEWS & Trip Reports
Review: Mystique Santorini Hotel
Review: Amanzoe Pool Pavilion
NEWS & Updates
No, A Woman Wasn't Detained For Having A Glass Of Wine On Emirates
Breaking: Aircraft Stolen From Seattle Airport, F-15s Scrambled
Vilnius Declares Itself 'The G-Spot Of Europe,' Offends Catholic Church
Reserve Your Free Spot At The US Open Chase Lounge
United Selling Some Sort Of Basic Economy Tickets To Europe
Turkish Airlines Allegedly Has Special Flight Attendants To Serve Their Executives
T-Mobile ONE Plus International Plan Being Discontinued (Don't Panic)
The St. Regis Princeville Is Leaving Starwood
Tel Aviv Airport Gets A Priority Pass Restaurant
Norwegian Now Charging Extra For A380 First Class Suites
Norwegian's MASSIVE Issues With The Hi Fly A380
Korean Air Is Launching Flights To Boston
HNA Group Sells Stake In Radisson (And It's Not To Hyatt)
Hilton Will Refund Non-Refundable Bookings — With A Catch
German Airports Suffer Second Security Failure In Just 2 Weeks
[Debunked] Rumor: Citi Prestige Card To Be Discontinued
Update: Current Amex DFW Centurion Lounge Won't Reopen
Saudia Suspends Canadian Flights Following Diplomatic Spat
British Airways Dismisses New Employee Because Of Hairstyle
Boston Logan Airport Gets Priority Pass Restaurant
Baltia Hit With $22 Million Judgment, Largest Shareholder Arrested
Alaska Airlines Ending Price Match Guarantee
Air China Introduces New Business Class On A350
Aeroplan Announces New Partnerships With Air Transat & Flair Airlines
Aer Lingus Transatlantic A321LR Routes Coming Next Summer
---
I hope everyone has a great rest of the weekend!