Alrighty then!
I visited Vilnius in May last year with a group of friends, for a cheap and easy weekend away. It was a pretty city, very affordable with some crazy nightlife. We ended up running into our local 'free walking tour' guide on the Saturday night and staying out with him until quite late.
Unfortunately as it is so far north, even in May it was still very cold, so not much fun to be outside for very long. I've visited all the Baltic states, and would probably pick Riga as my favourite city.
But Vilnius is well worth a visit, and Ben is considering a visit soon.
New campaign
The Vilnius tourism association, Go Vilnius, believes the reason Vilnius does not receive as many tourists as some of its neighboring cities (I believe Tallinn is far more popular) is because people cannot locate it on a map, also saying:
When it comes to attracting the modern tourist we're dealing with a very high level of competition with other European cities and countries investing heavily in destination marketing.
For those of you who aren't sure where it is either, here it is on a map of Europe: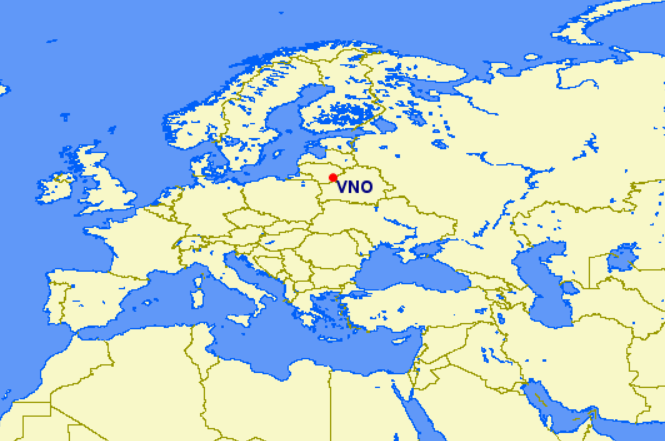 But Vilnius came up with a far more novel way of educating potential tourists. Earlier this year it launched a new campaign declaring itself 'the G-Spot of Europe'
I won't go into too much explanation of what the joke is here, as if you don't understand it you probably won't like hearing it, other than to say that Vilnius believes that if you can locate Vilnius then it's well worth a visit.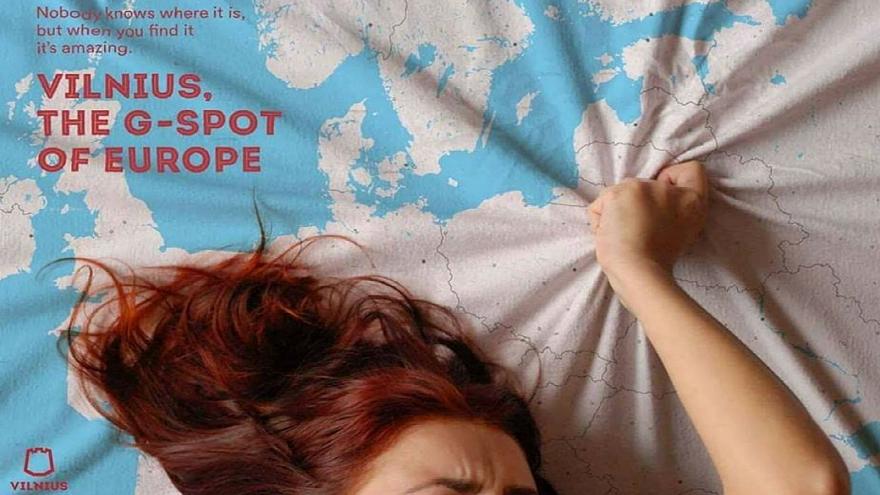 Controversy
Just a bit of harmless fun, hey? Well, the Catholic Church does not agree. Pope Francis is due to visit Lithuania next month (Catholics are the religious majority), and Lithuanian Priests oppose the campaign, saying:
Women's sexuality for advertising gives 'wrong ideas' about Vilnius.
The Lithuanian Prime Minister, Saulius Skvernelis, admits the timing of both the tourism campaign, and the Pope's visit overlapping is unfortunate, but does not find it offensive to public decency.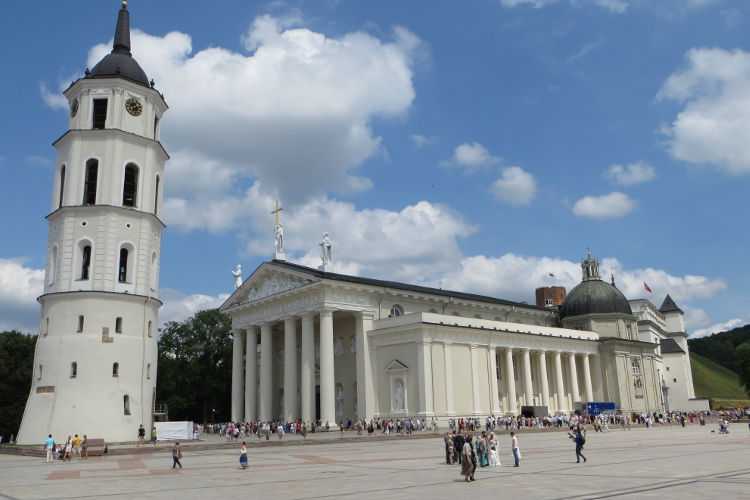 Bottom line
Although a bit tacky, this is a clever marketing campaign for a tiny country that has quickly gone viral, which I assume was exactly the intention. The Baltic states are wonderful and I agree they don't get the exposure and visitor numbers they deserve.
Most countries would never dream of using such a joke to encourage tourism, but for Vilnius, I imagine the free publicity will ultimately be well worth it.
It doesn't seem like the campaign will stop Pope Francis visiting, and presumably there is no visual advertising inside Lithuania, so there will be no awkward photographs of religious leaders in front of provocative billboards.
Do you think this campaign is appropriate for a Catholic country?