A couple of days ago I wrote a post about the 10 airlines with the best international first class products. Several people asked if I could write a similar post about the worst first class products in the world.
While I'd generally rather focus on the "best of" rather than the "worst of" category, I thought this was a fun enough idea. The reality is that nowadays only just over two dozen airlines have international first class, so the reality is that there aren't that many "bad" ones.
After all, in most cases if an airline is really bad they'd just eliminate first class, realizing that they can't command much of a premium for a sub-par product.
I should note that I've flown every single airline in the world in first class except Kuwait Airways (I hope to do that in the coming months), so I can't say one way or another whether they'd make this list or not.
So on my list I have just one airline that's all around bad, and then the rest of the ratings are "worst" in specific categories. I'm not suggesting the below are the absolute worst when you take everything into account, but rather they're mostly the worst in specific areas. That's an important distinction.
Here's the list, starting with the one airline I actually consider to be bad in first class:
TAAG Angola — the all around worst first class
I flew TAAG Angola from Lisbon to Luanda to Sao Paulo earlier this year. The first flight was pleasant enough, and was operated by a 777-300ER featuring their newest first class product.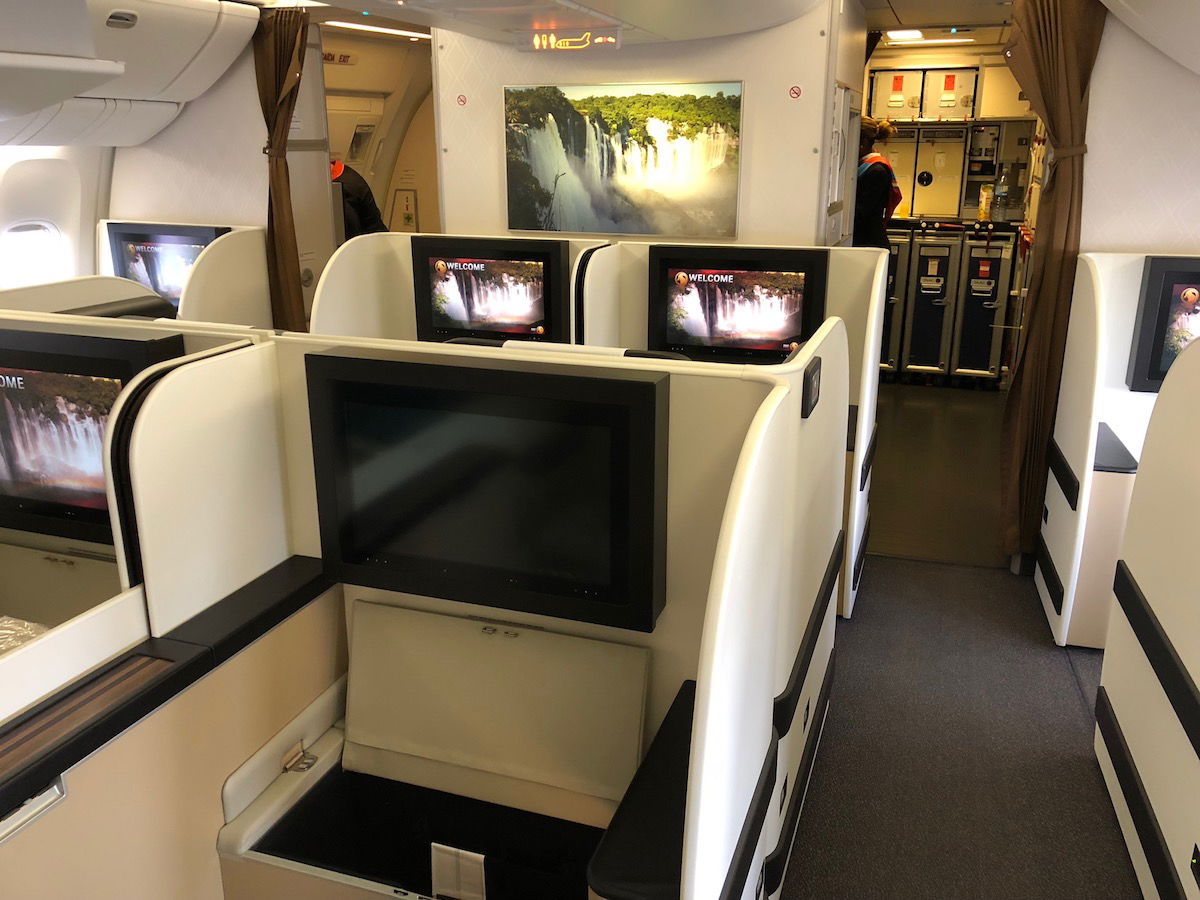 The connection was operated by a 777-300ER featuring their older first class product.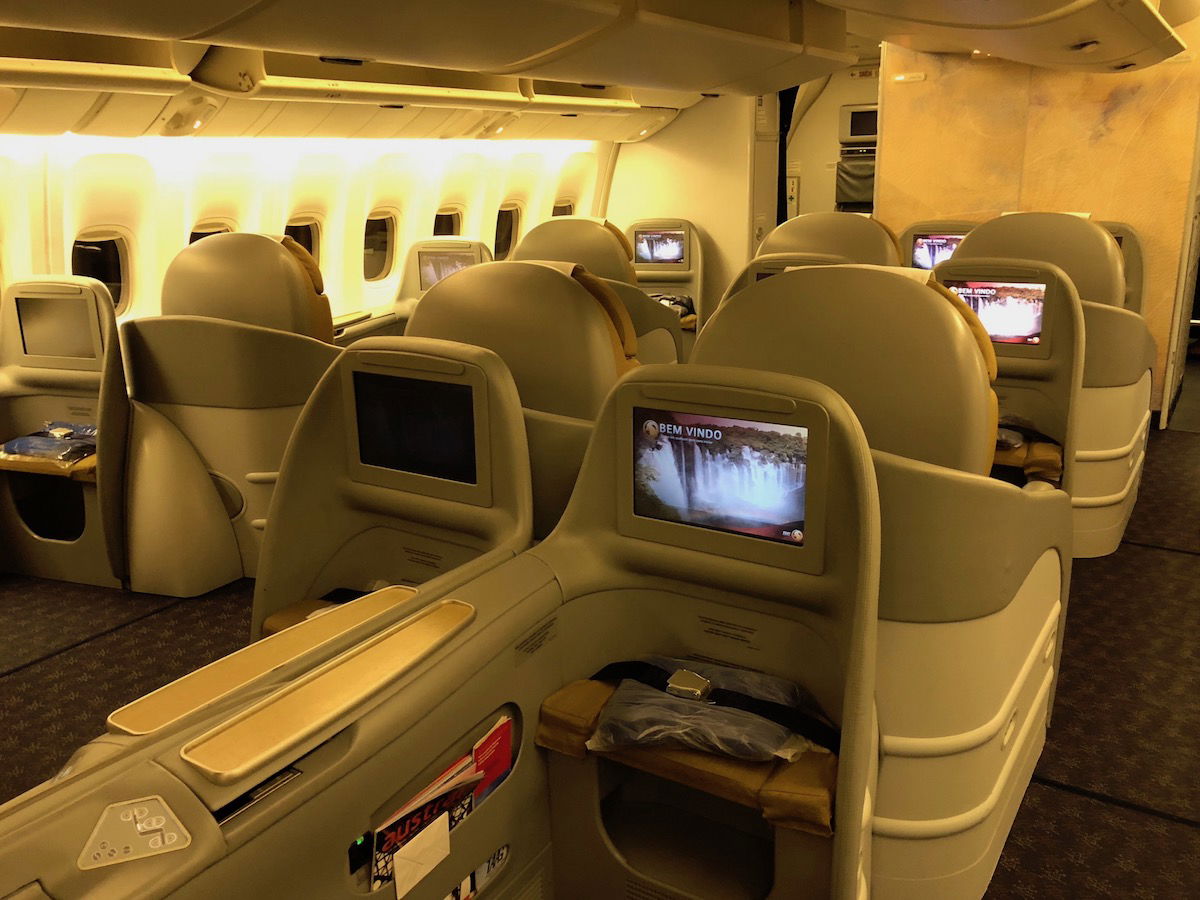 The seats themselves were fine, though the soft product went from "not good" to downright "abysmal." There was nothing about the food that was first class.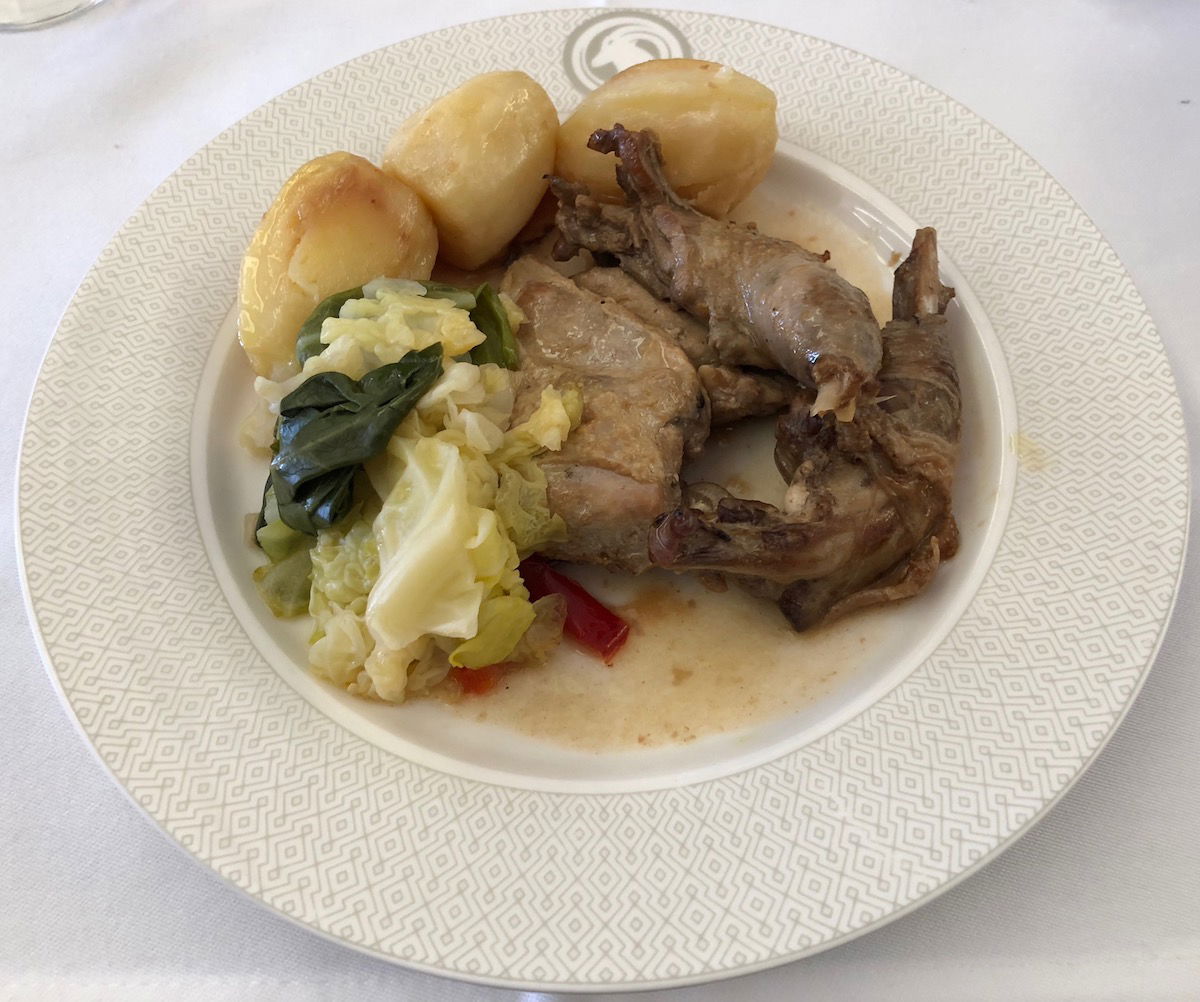 The service on the first flight was fairly well intentioned but not good, while on the second flight the service was awful, to the point that I didn't feel comfortable on the plane with the intimidating purser.
Never again, TAAG!
EL AL — the worst first class seats
Late last year I flew EL AL's 777 first class from Tel Aviv to London. I was really impressed by EL AL overall, both in their new 787 business class, and also in their 777 first class. The soft product on both flights was excellent.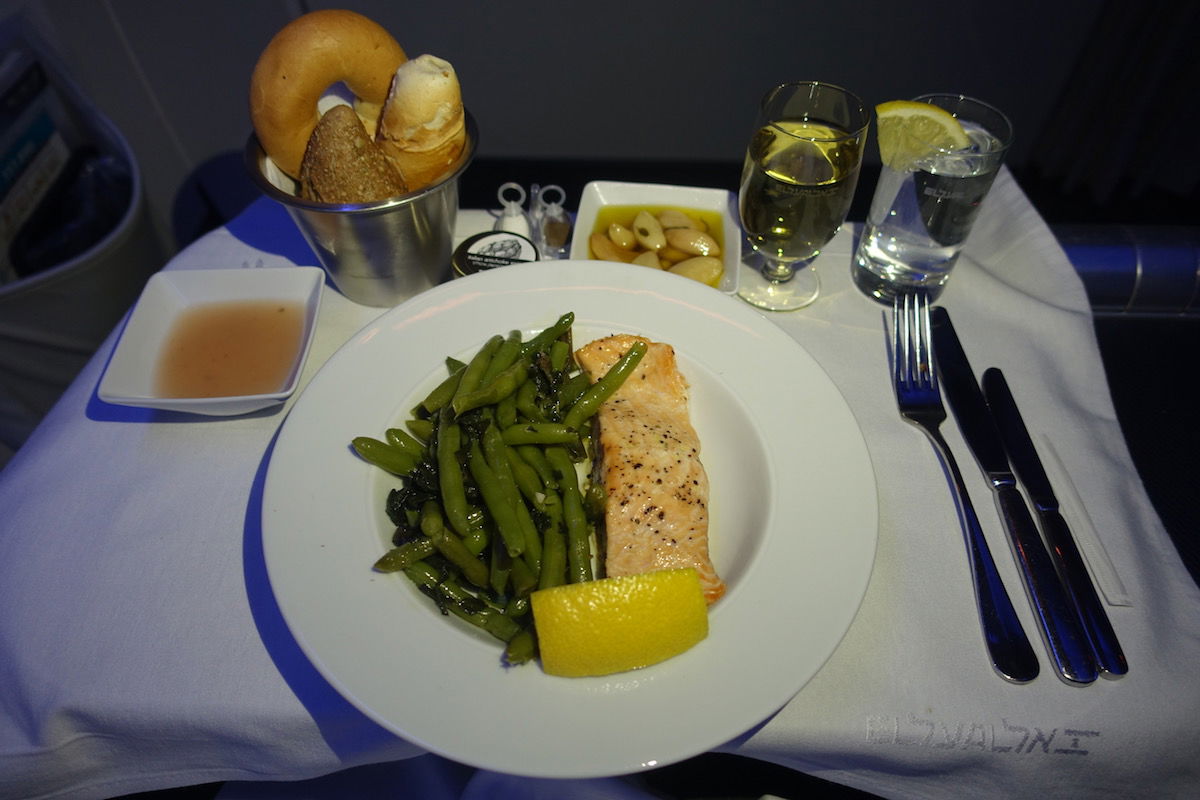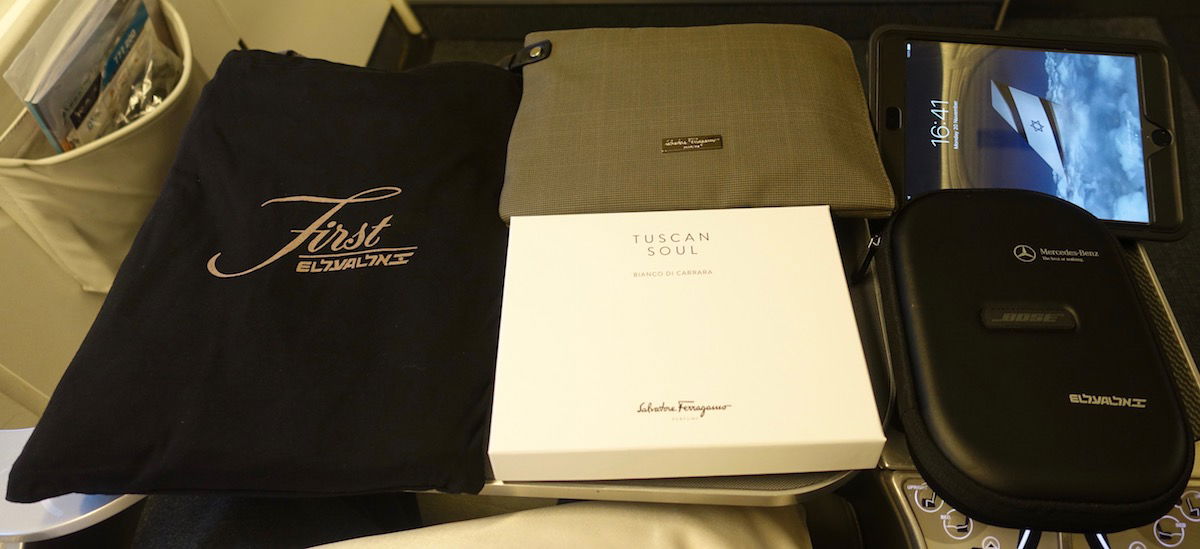 However, there is something to be said about the quality of the seat, and that's an area where EL AL disappoints. Their first class is in a 2-2-2 configuration, making them one of only two airlines in the world to not have direct aisle access from all first class seats (with the other being Korean Air's A330). Considering that they operate this product on routes like their 15 hour flight from Tel Aviv to Los Angeles, that's not great.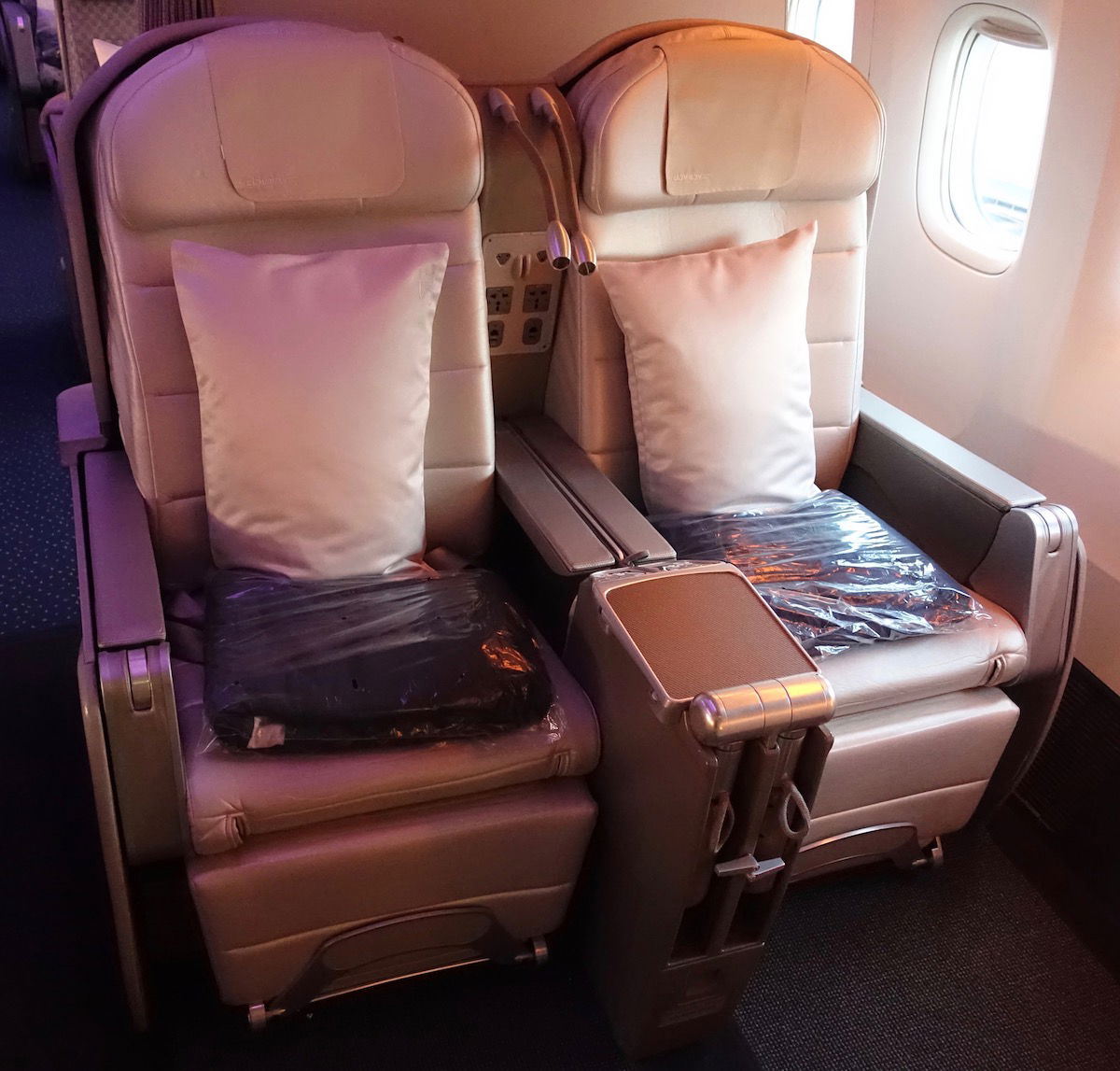 So while EL AL on the whole exceeded my expectations, there's not an airline with worse seats in first class.
Xiamen Air — the most pointless first class
Xiamen Air is one of mainland China's best airlines, and I've found their business class to be excellent. I've flown their 787-8 business class, which features seats in a 2-2-2 configuration, and their 787-9 business class, which features reverse herringbone seats in a 1-2-1 configuration.
Their 787-8s also have a first class cabin, with just four seats in a 1-2-1 configuration.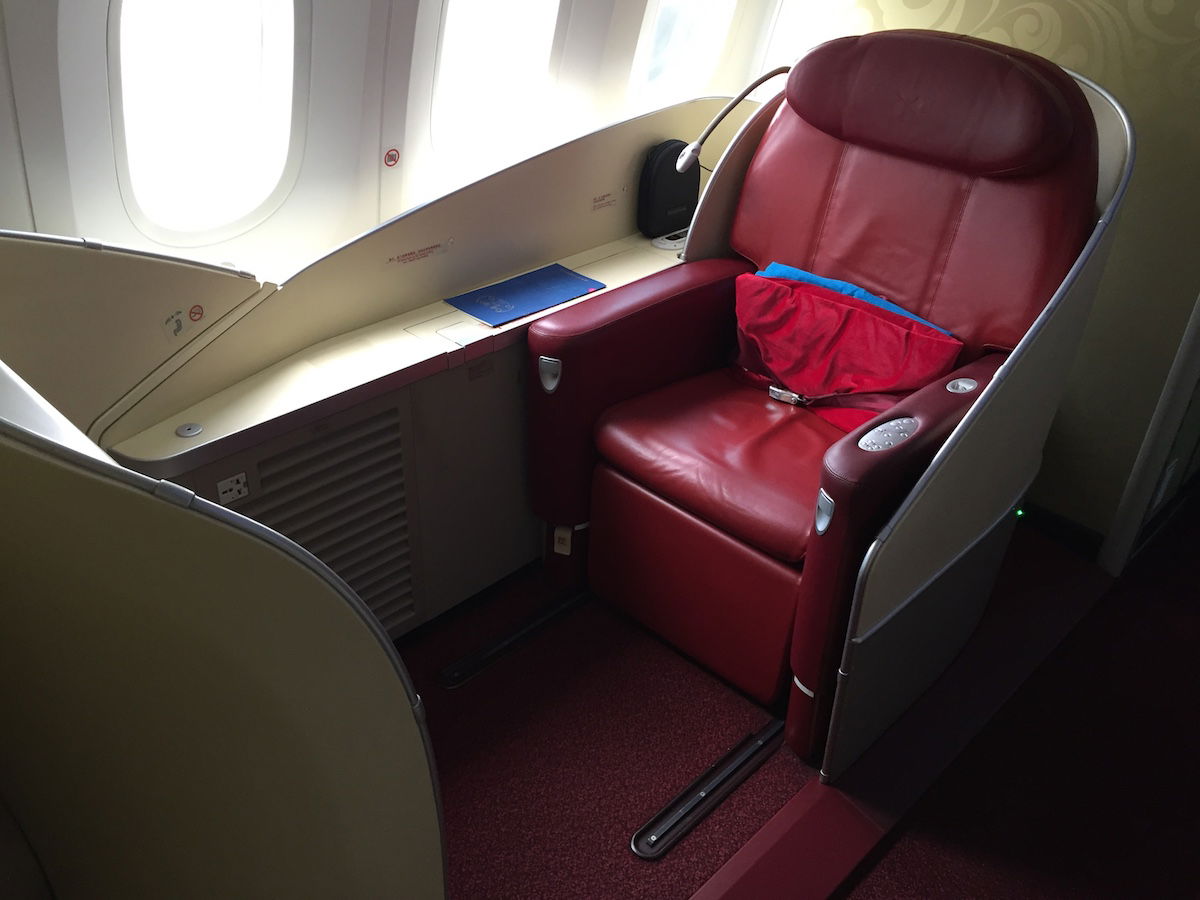 My flight in Xiamen Air first class from Shenzhen to Seattle seemed to be very well intentioned, the crew was lovely, and I have no complaints. But there was also very little differentiation between first and business class in terms of the soft product. So in many ways I'd say Xiamen Air's 787-9 business class is every bit as good as their 787-8 first class.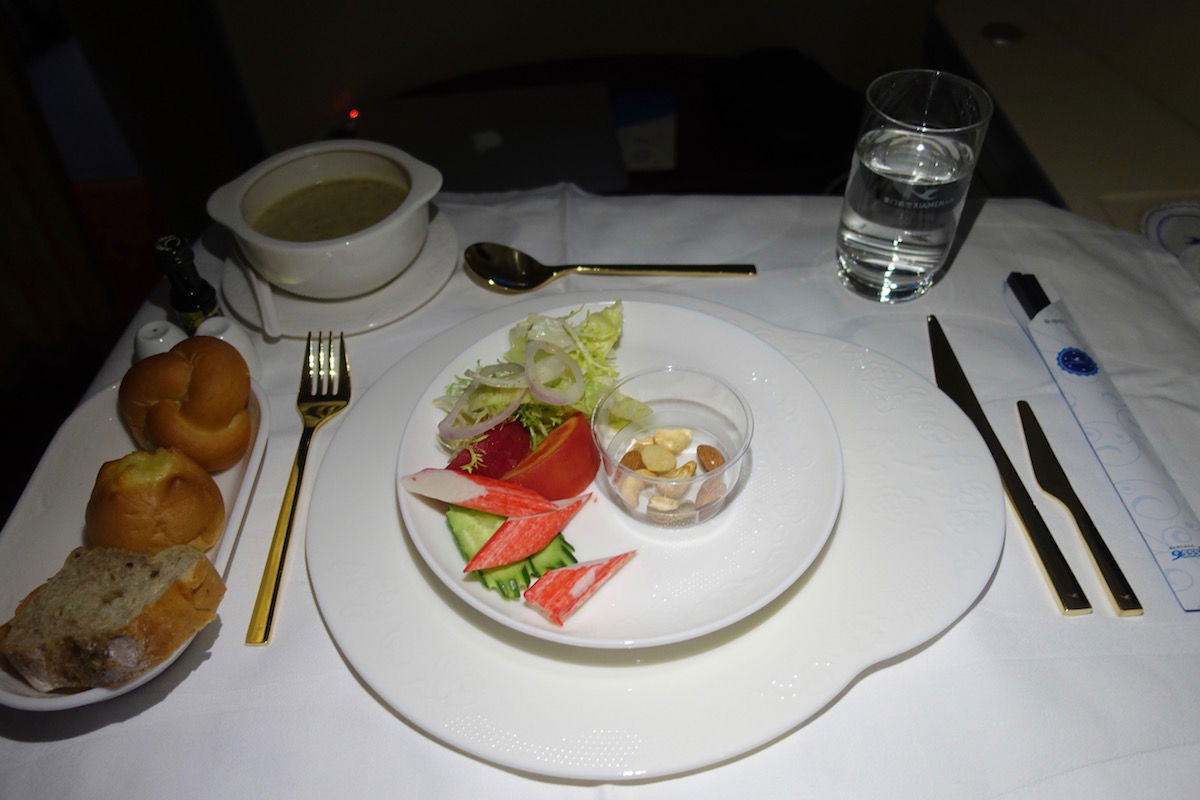 Korean Air — the most business class first class
Korean Air first class is excellent, with great service and food. However, I can't help but give them a hard time for the fact that on the 787-9 their first and business class hard products are identical. Not just similar, but actually identical.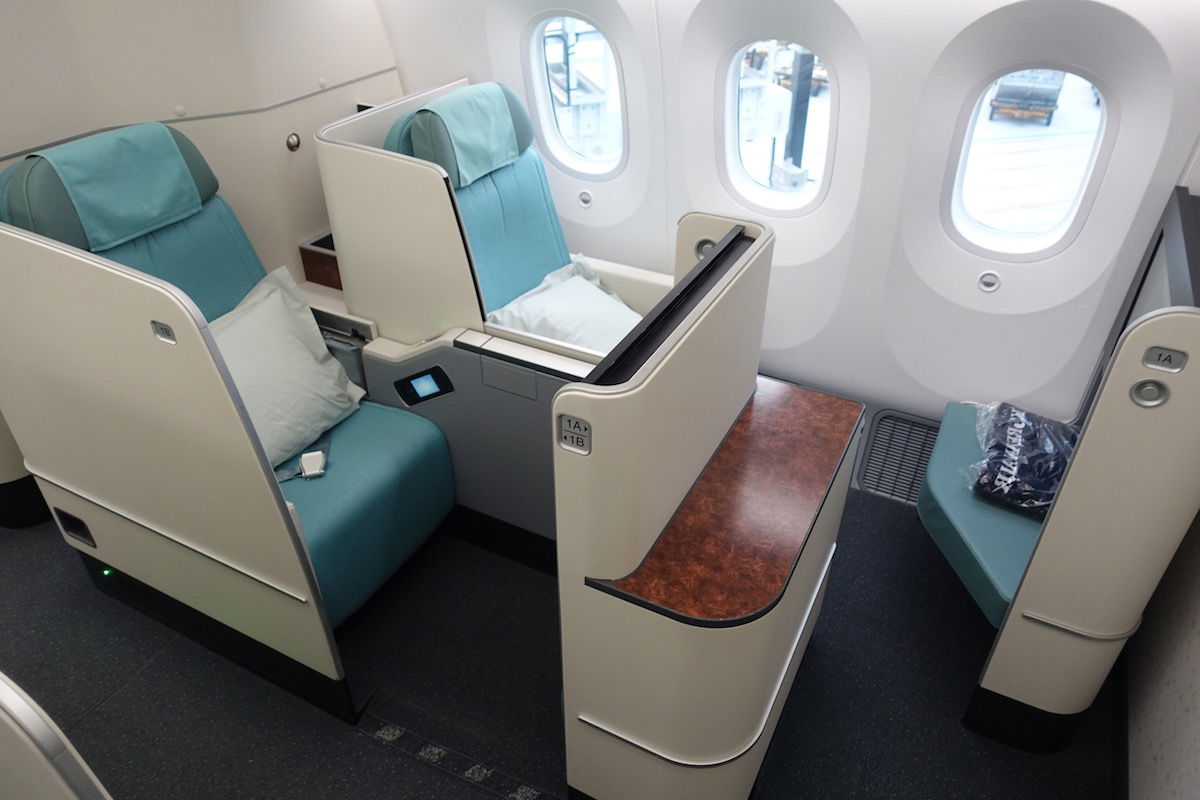 Admittedly these are excellent Apex Suites, which I love. Furthermore, they differentiate the first and business class soft product significantly.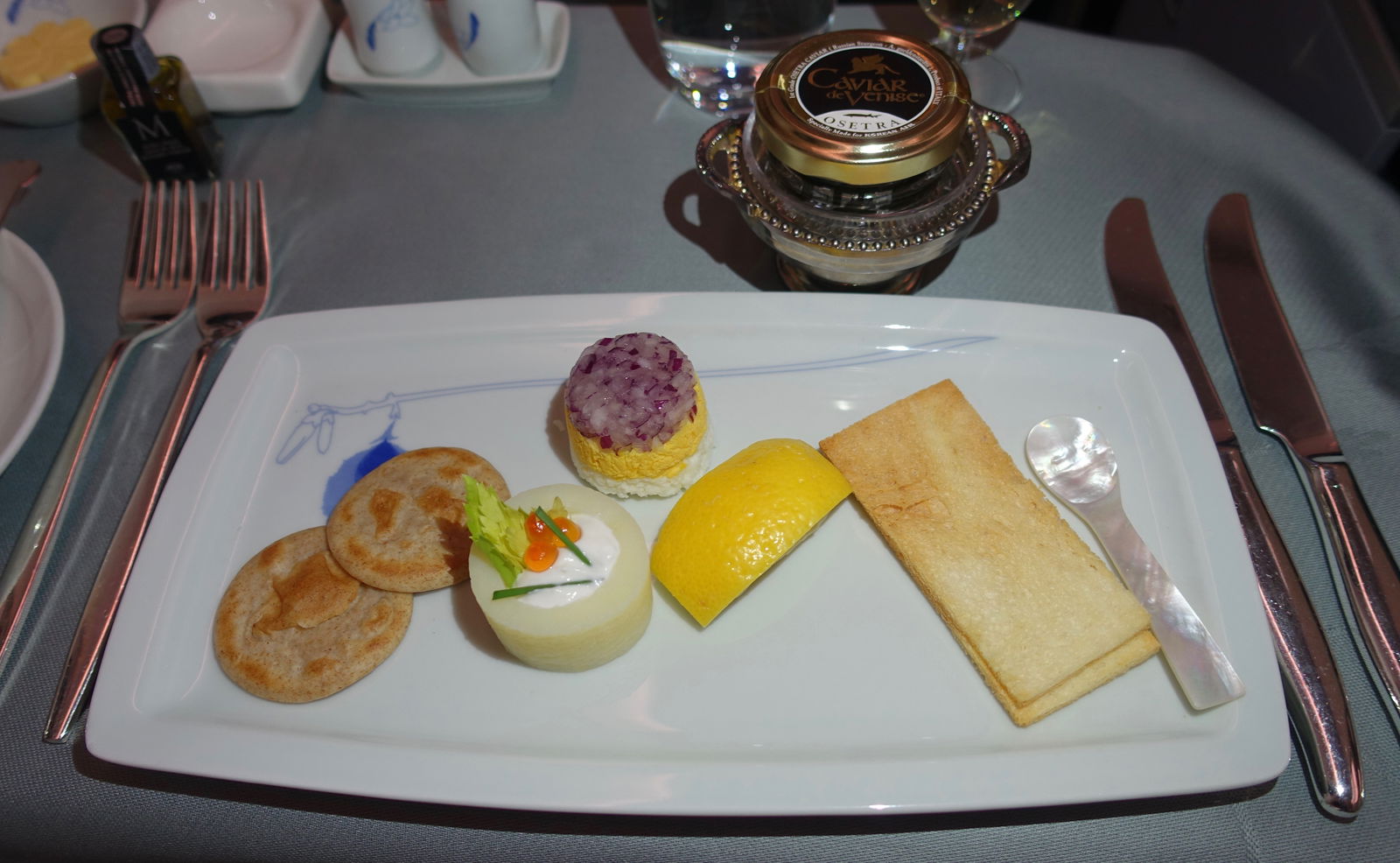 But I also can't help but feel like it's kind of lazy to install the same exact seat in first and business class.
British Airways — the world's most uncompetitive first class
I'm sure I'll be scolded for this, so please let me clarify. I don't think British Airways has one of the worst first class products in the world. However, I do think they have the most uncompetitive first class product in their competitive set.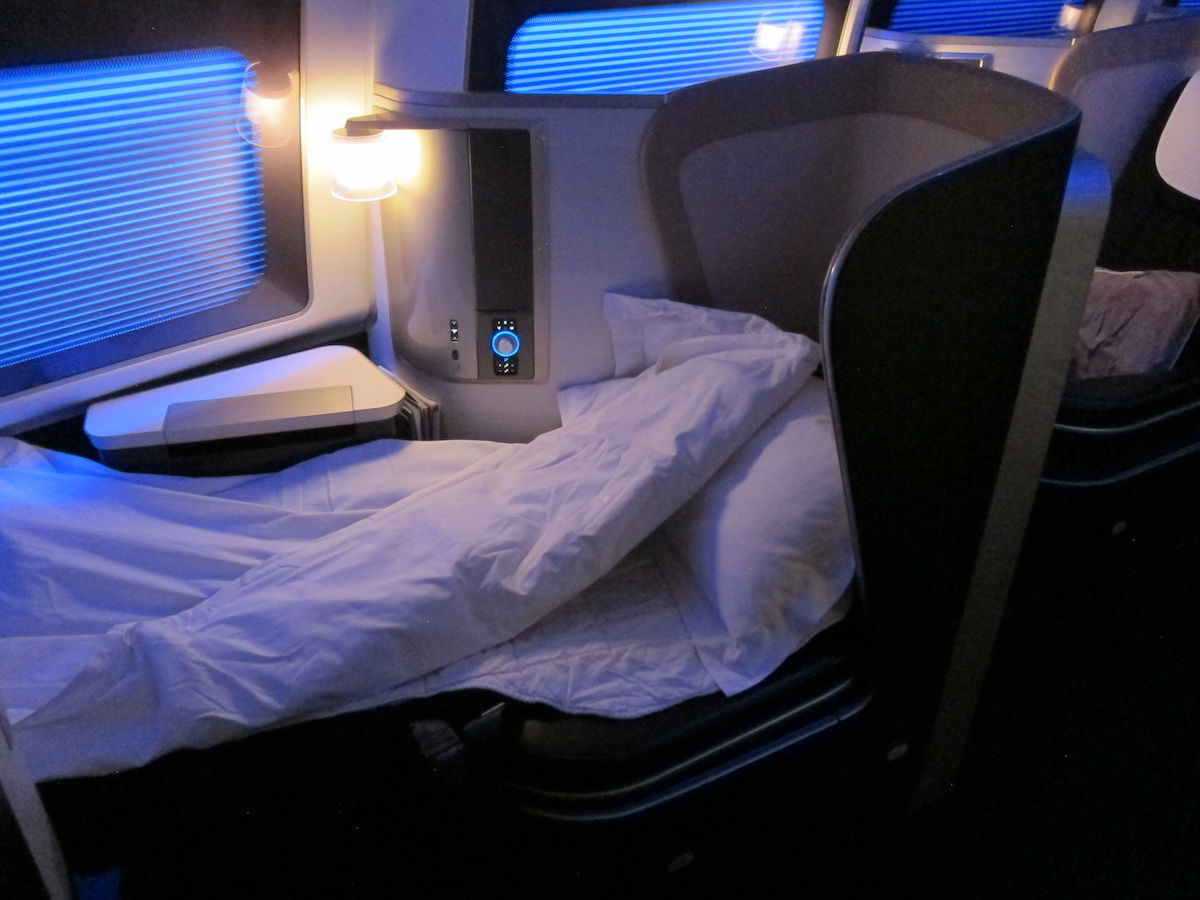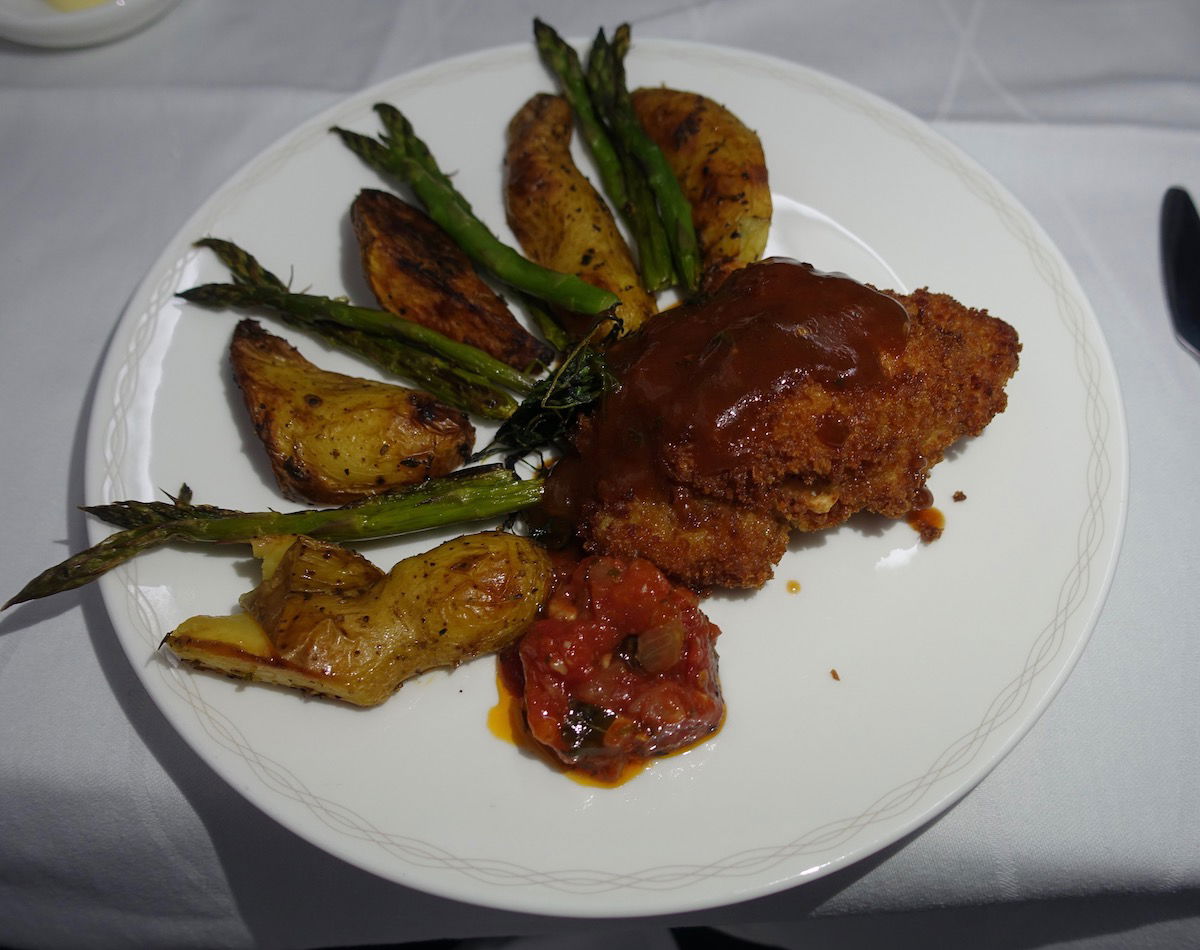 Four European airlines have first class — Air France, British Airways, Lufthansa, and Swiss. Air France, Lufthansa, and Swiss first class products are phenomenal. They have among the best ground services in the world, and their onboard products are exceptional as well.
British Airways first class, on the other hand, isn't great at all, neither in the air and on the ground. I used to say British Airways first class is the world's best business class, but given that Qatar Airways has Qsuites, I'd say it's the world's second best business class.
Now, there is some benefit to this. Of the above European airlines, British Airways is the only one that consistently makes first class award seats available to partner programs. Air France and Swiss only make award seats available to elite members of their own programs, and Lufthansa only makes award seats available to partners at most 15 days out.
So there is something to be said for the ease with which you can book British Airways first class, by comparison (even if it is costly when you factor in the carrier imposed surcharges).
China Southern — my most comically bad first class flight
I believe the airline has improved somewhat since then, but my 2014 China Southern A380 first class flight from Los Angeles to Guangzhou was probably my most comically bad first class flight ever.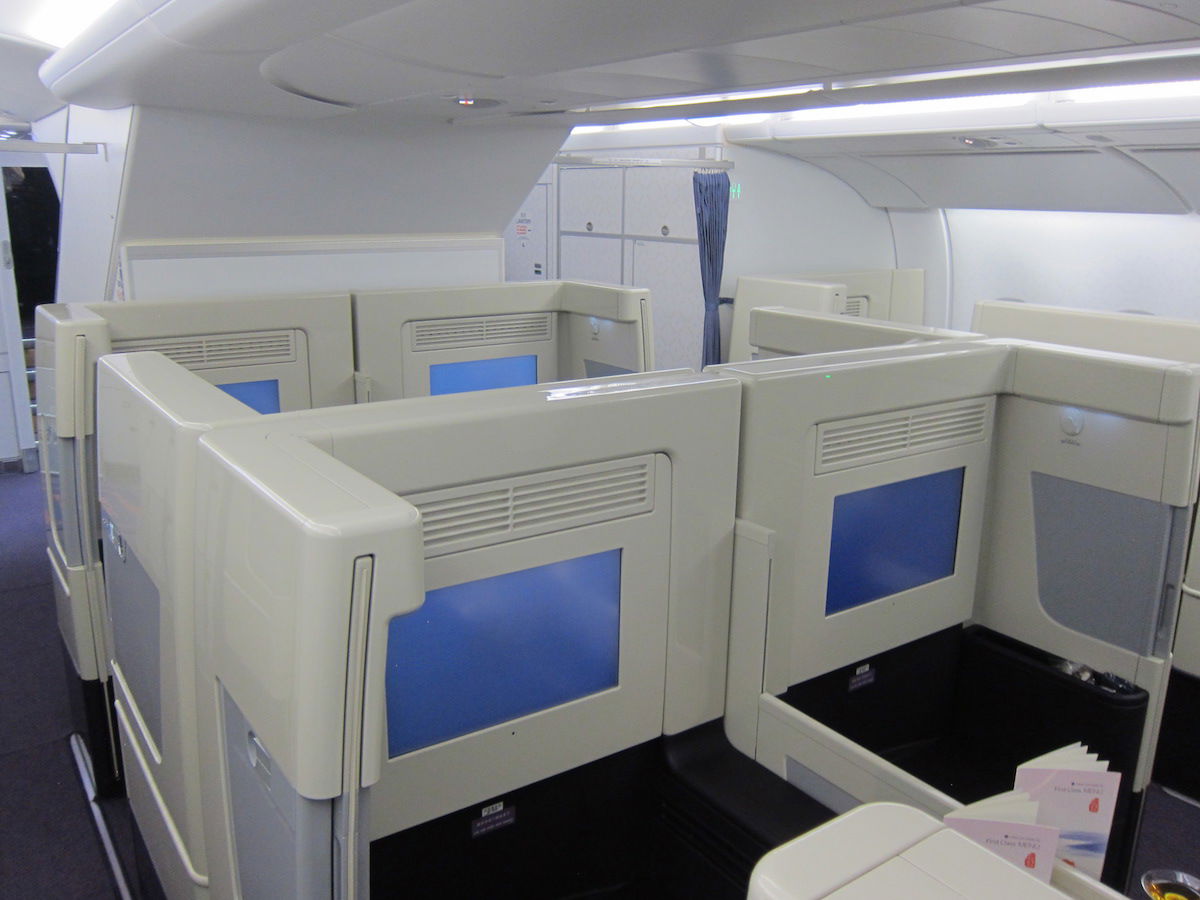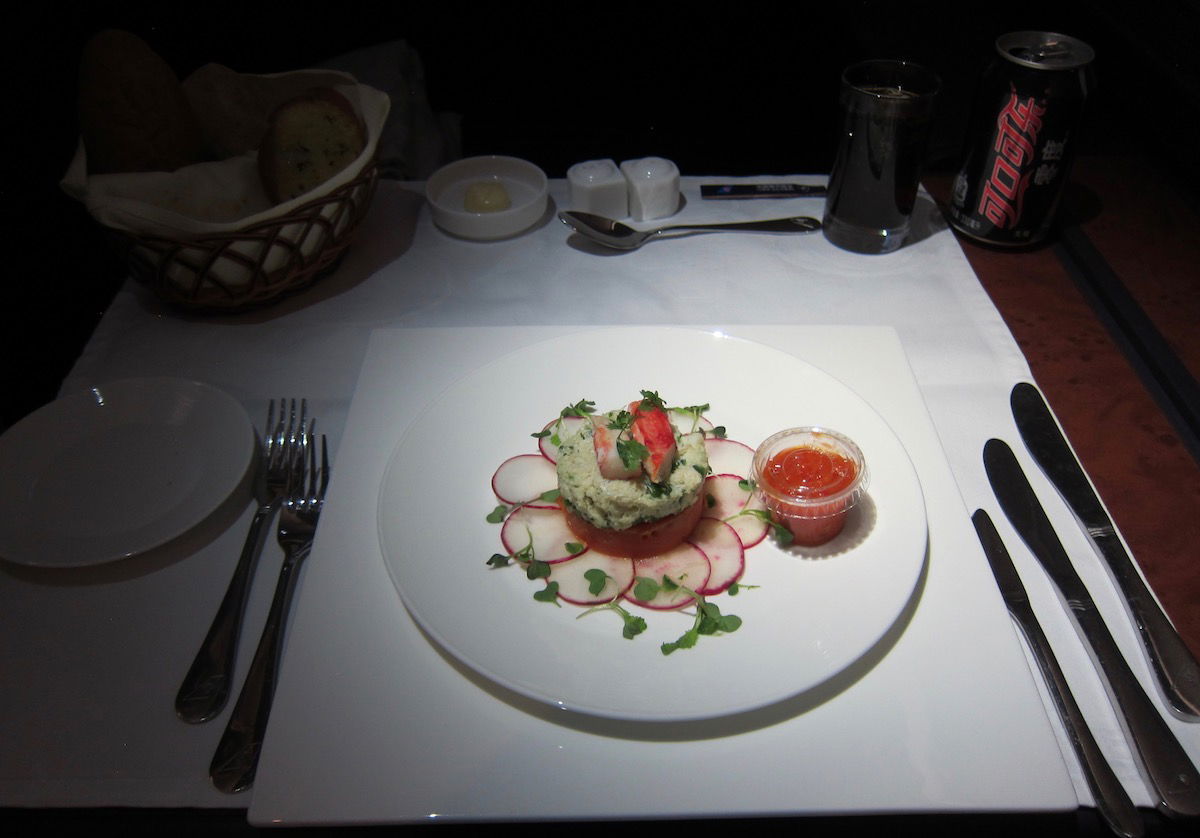 I suspect the airline has improved, since I flew the same route in business class not too long ago and had a pleasant enough flight. However, for me personally, it was the most comically bad first class flight I've ever had (unlike TAAG first, which was not comical).
Bottom line
The only first class product on this list that I truly feel comfortable calling "bad" is TAAG Angola's. Other than that, most of the other first class products are at a minimum well intentioned, so I don't like bashing them. However, I do think each of the above is "worst" in one way or another.
For example, I think EL AL and Korean Air have phenomenal soft products, though there is something to be said for EL AL using a subpar business class seat for first class, and Korean Air using an excellent (albeit identical) business class seat for first class.
What do you think — am I being unfair to any airlines, or do any other airlines deserve to be on this list?