While the A350 has been flying globally for a few years, up until now China hasn't certified the plane. That changed today (is it a coincidence that this happened on 8/8?), so it was a big day for Airbus and aviation in China.
Air China and Sichuan Airlines are the first two mainland Chinese customers for the A350, and after months of delays, both airlines took delivery of the plane today.
Sichuan Airlines' A350 has a panda livery!
Sichuan Airlines deserves credit for having the coolest looking airplane in the history of the universe. The A350 is a sleek plane to begin with, and SICHUAN AIRLINES PAINTED PANDAS ALL OVER IT!!
This isn't the first plane to feature a panda livery, though it is the coolest, in my opinion. These are cut pandas, not like "Captain Panda," which Air China has used in their promotional videos (why does he sound like Gilbert Gottfried?).
I still haven't seen any pictures of Sichuan Airlines' A350 interiors, though I'm very curious to see what interiors they chose. I flew a Sichuan A330 from Chengdu to Los Angeles last year, and found the angled seats to be disappointing, so hopefully they've improved since.
Air China's A350 has new business class seats
There is something exciting though when it comes to Air China's new A350 interiors. Overall Chinese airlines have really been upping their game when it comes to business class. Nowadays we have direct aisle access business class seats on China Eastern, Hainan, Xiamen, and more.
Meanwhile Air China has, at best, B/E Aerospace Diamond seats. It's unfortunate that they keep taking delivery of planes with these seats, including new 787s and 747-8s.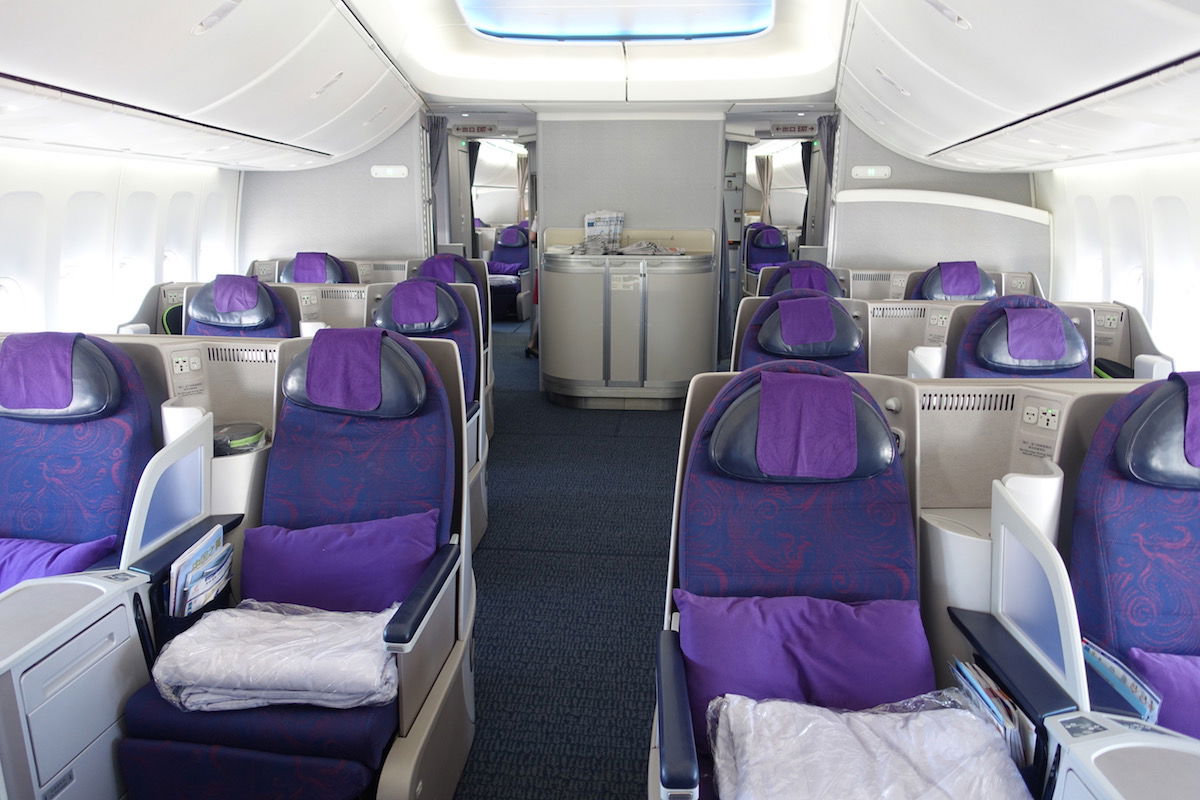 It looks like that's finally changing. Air China's A350s will feature a total of 312 seats, including 32 reverse herringbone seats in business class, which is a massive product upgrade for the airline.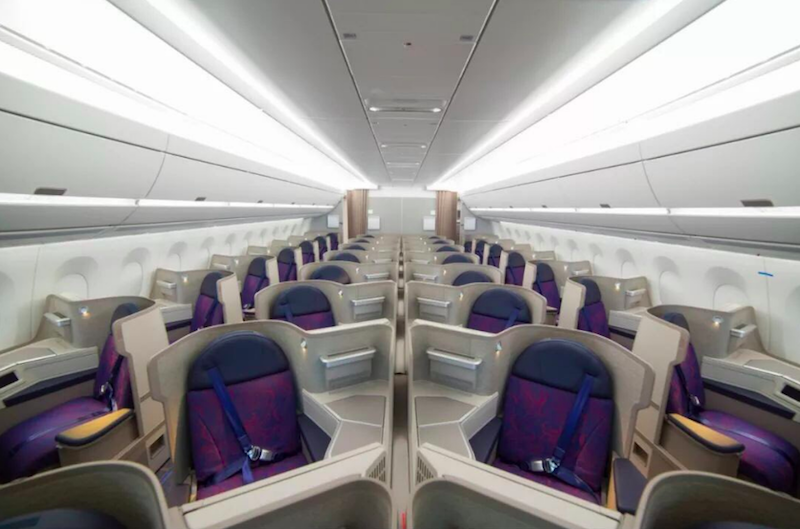 The airline will also have 24 premium economy seats on their A350s, in a 2-4-2 configuration.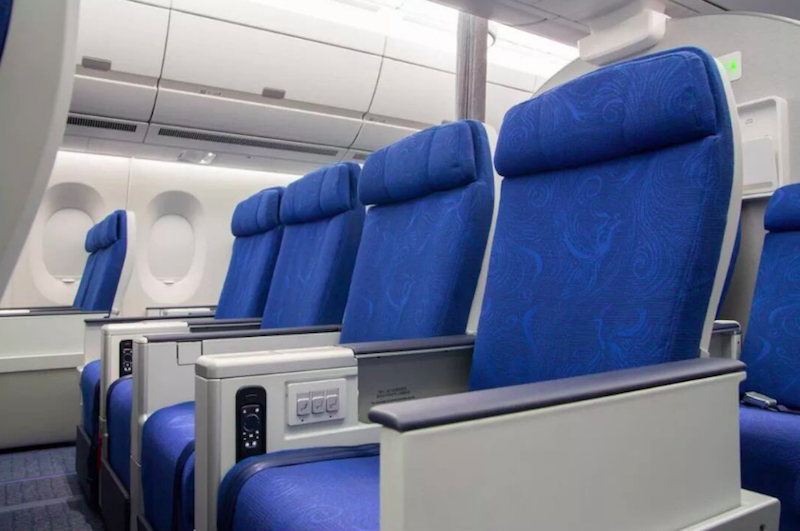 Then there will be 256 economy seats, in a 3-3-3 configuration.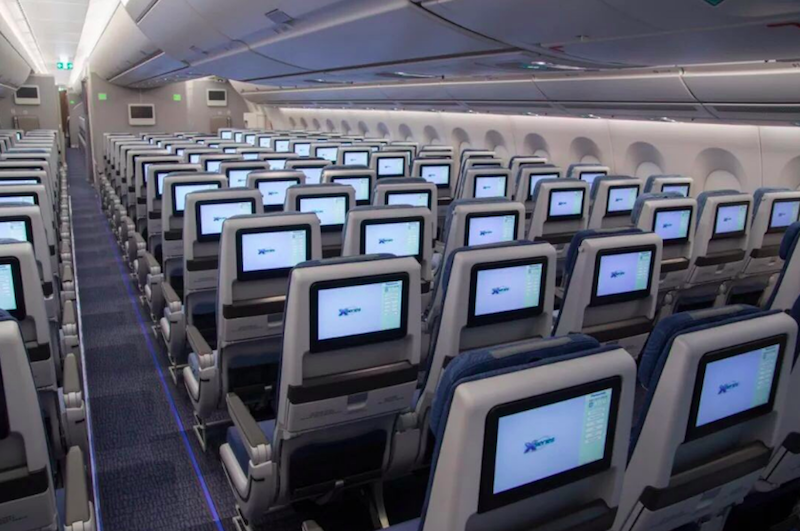 It's great to finally see Air China improving their business class product, starting with the A350. Here's to hoping they take delivery of other planes with the new seats going forward, and hopefully eventually reconfigure their existing fleet as well.