Oh Baltia, oh Baltia, oh Baltia…
Could America's oldest "startup airline" finally be coming to an end?
As with any post about Baltia, it probably makes sense to start with some background information.
The basics of Baltia & USGlobal Airways
For those of you not familiar with Baltia & USGlobal Airways, I've been writing about them for years. They've been taking money from investors for about 30 years, though they've never operated a commercial flight, despite the fact that they had a 747-200 for over 20 years (which they finally dumped in 2016, after hiring a consultant who told them it might not be the ideal plane with which to launch an airline).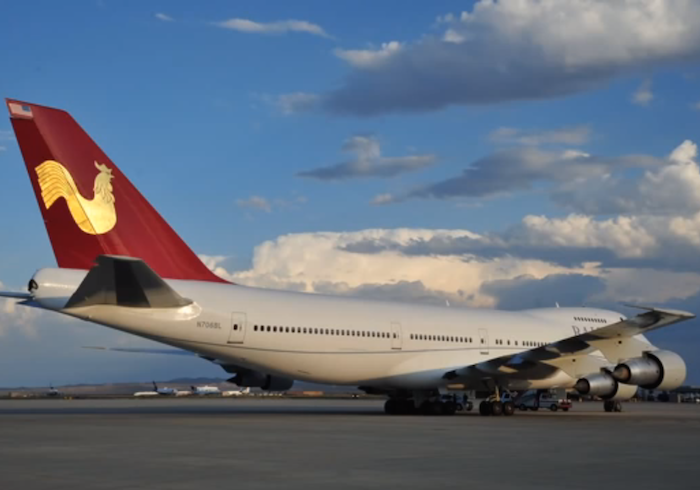 Their business plan was initially to fly between New York and St. Petersburg, Russia, with plans to later expand to other European capitals. For years Baltia had been pretending that they were actually going to start flying some day soon. Bizarrely enough, some people actually believed it, as the airline had a market cap of $70 million in 2014.
Finally in early 2016, the SEC filed charges against one of Baltia's executives, who was accused of misleading investors.
After this shakeup, the airline came up with a new business plan. Rather than flying a 747 between New York and Eastern Europe, they'd instead become a regional airline within the United States, and fly between BALtimore, Trenton, Islip, and Albany. This isn't a joke, folks (I mean, other than the fact that the whole thing clearly is).
But then they changed their mind again, and in late 2016 Baltia signed a letter of intent with Kalitta to lease a 767-300. Then last February they announced that they planned to change their name, execute a reverse stock split, and trade under a new ticker symbol. Baltia's new name was USGlobal Airways.
Late last year USGlobal Airways announced that they planned to acquire Songbird Airways, a charter airline based in Florida with one 737-400. The plan was to buy the airline for $6.2 million, and the logic was that it would be easier and faster to take over Songbird's operating certificate than to actually get their own.
They said that they would then be able to immediately begin revenue flying with a 737-400, and planned to start service to Caribbean Islands, and also start charter operations both domestically and internationally. Their goal continued to be to fly 767s across the Atlantic, so eventually they wanted to retire the 737 and start 767 operations. At least that was the claim.
Late last year they announced this wasn't happening anymore. Then in June, the SEC revoked Baltia's registration, meaning they no longer have the ability to sell stock… and now there's more!
Baltia's biggest investor is arrested, and company hit with $22 million judgment
It has just been announced that Baltia has been hit with a $22 million default judgment, and the company's largest shareholder has been arrested on charges of financial fraud.
This judgment was obtained by Logistics Air Inc., for "the alleged breach of a lease for four Boeing 747 jet engines, plus charges, fees and interest."
Back in 2009 Baltia had purchased a Boeing 747-200 for $450,000, which didn't have any engines. They then leased four engines in 2010, in hopes of getting approval to operate flights (or convince investors of that, or something).
This was an $8.9 million lease, and now with charges, fees, and interest, the total is over $22 million. So yeah, that'll be fun…
Then Baltia's biggest shareholder, John Drago, was arrested over fraud charges. He's on a $500,000 bond, and faces up to 10 years in prison. Here's what he allegedly did:
The federal indictment alleges Drago, the owner of six check-cashing businesses in Nassau and Suffolk counties, failed to "develop, implement and maintain an effective anti-money laundering program."

For example, he purportedly instructed employees to cash multiple checks in excess of $10,000 in a single day for certain customers without filing the required currency-transaction reports.

He is also accused of failing to report some employees' wages and pay the proper taxes on them.
Bottom line
Is this finally the end for Baltia? I'd love to think it is (for the sake of the poor/stupid investors who have kept pouring money into the company), but something tells me this won't be the end…