I've spent the past few weeks in the US, which has been nice for a change, though starting in a few days I'm going to be traveling internationally almost nonstop for the next month, which I'm excited about. Ford and I are headed to Paris and the Seychelles, and then I'll be taking a couple of review trips upon my return. First I'll be flying British Airways' 787-9 first class to London, which I'm sure I'll have a lot of thoughts on. 😉
On the points & travel front, this week we saw the introduction of two new credit cards, a devaluation of IHG's anniversary free night certificate, Air Belgium began selling tickets, Marriott and Starwood announced a new promotion, and more.
With that out of the way, here's a recap of this week on the blog:
Featured Stories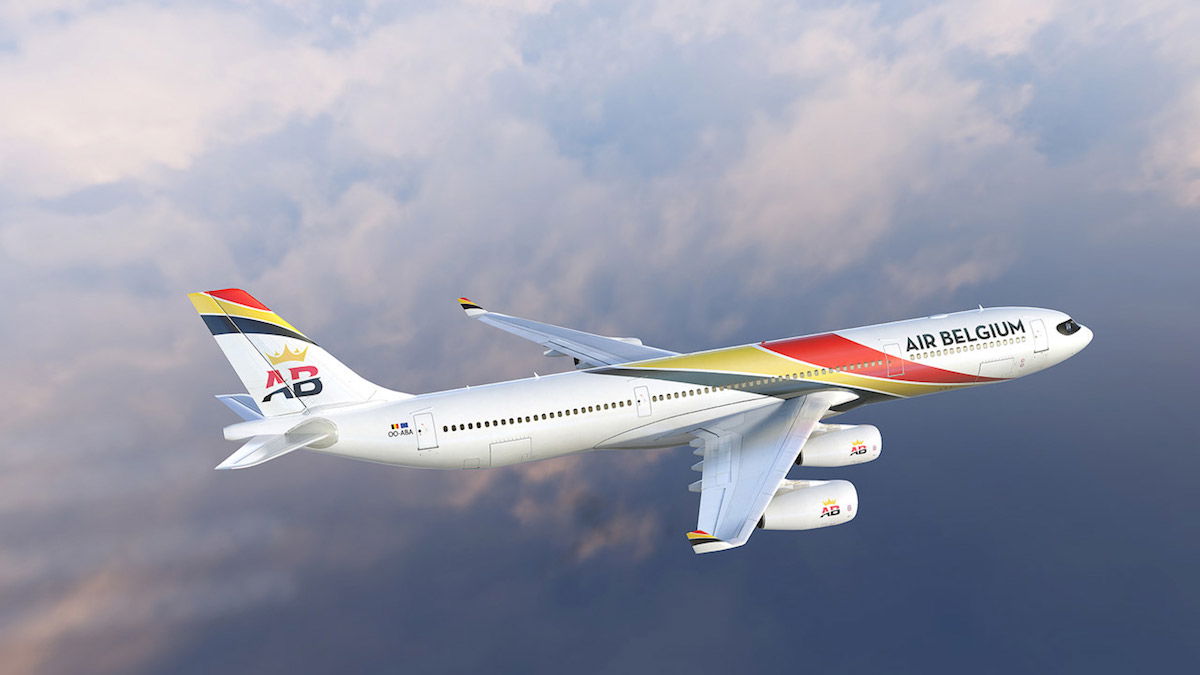 Earlier this week Air Belgium began selling tickets for their flights, which launch on April 30 between Brussels and Hong Kong. Air Belgium is a new airline operating 3x weekly flights between Brussels and Hong Kong using former Finnair A340-300s. Their long term goal is to add flights between Brussels and several points in mainland China.
I have my doubts regarding their business model, but I am super excited about flying a brand new airline, which is always an adventure. Today I was trying to book my ticket on Air Belgium to Hong Kong (one direction in business class, the other in economy).
I was hit with a couple of unpleasant surprises.
---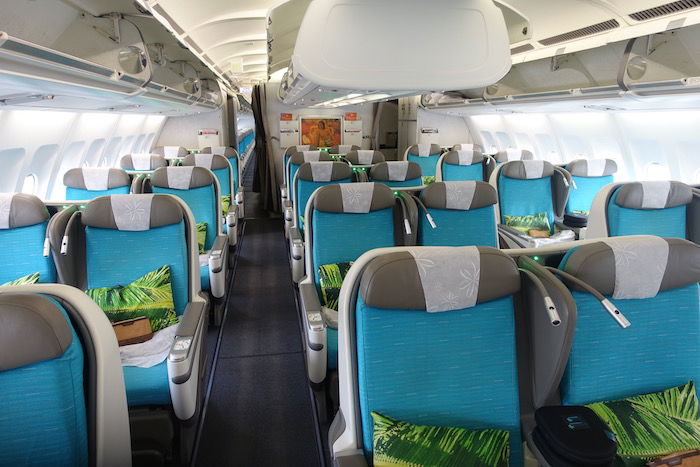 While redeeming American AAdvantage isn't as lucrative as it used to be (both in terms of redemption rates and in terms of partners, given the number of partners they've lost lately), there are still some great redemption opportunities.
For example, one of the unique partners that American has is Air Tahiti Nui, allowing you to earn and redeem miles for travel on them. Air Tahiti Nui doesn't have that many airline partners, so this is one of the few ways to redeem miles on them.
---

TIPS: Earning Miles & Promos
If You're Going To Spend $150 Per Year "Out Of Pocket" On A Credit Card…
Who Is Eligible For The Chase Ink Cash Card?
New Amex Offer: Save (Or Earn Bonus Points) At Bloomingdale's
Southwest Rapid Rewards Is Offering Double Points For Flights
Is The New IHG Premier Card Subject To 5/24?
Earn Bonus Membership Rewards Points For Using Amex Express Checkout
Great Fares In Oman Air's New 787 First Class
Details Of The New IHG Rewards Premier Credit Card
Is The New Barclays Arrival Premier Card Worth It?
Today Only: United Is Offering Up To A 100% Bonus On Purchased Miles
New Amex Offer: Save On JW Marriott Stays
One Week Remaining For Big Delta Amex Welcome Bonuses
Review: The New Barclays Arrival Premier World Elite Mastercard (With Airline Transfer Partners!)
How To Transfer Chase Ink Cash Points
AWESOME Amex Offer: 2K Bonus Points With Amazon (Targeted)
New Marriott & SPG Promotion For Stays April 16 Through July 20, 2018
New 60K Sign-Up Bonus On Cathay Pacific Credit Card (With Big Spend Requirement)
The Intriguing Rumored Barclays Arrival Premier Card
New Amex Offer: $60 Off A $200+ Hyatt Regency Stay (Targeted)
Hilton Honors Makes Changes To Their Airline Partners
Earn 5x Chase Freedom Points Starting Today With PayPal, Chase Pay, And Grocery Stores
TRICKS: Redeeming Miles
The (Roughly) 200 IHG Hotels Where You Can't Use Free Night Certificates
Convert Hotel Points Into LifeMiles With Up To A 25% Bonus
Redeeming American Miles On Air Tahiti Nui
IHG Honoring Uncapped Free Night Awards For Select Cardmembers
Southwest Rapid Rewards Adjusts Award Redemption Rates
Shangri-La Is Offering Up To 40% Off Award Redemptions
The 330 IHG Hotels Where You Can't Redeem Free Night Certificates Anymore
Singapore Airlines' Excellent First Class Award Availability To/From The US
TRAVEL With Ben (Lucky)
BOOKED: Air Belgium, Ukraine International Airlines, And Hong Kong Airlines (Maybe?)
An Uber Driver Tried To Defraud Me (Again)!
Update (Finally!) On New OMAAT Contributor(s)
Dear Air Belgium: Please Take My Money
Too Many Global Entry Credits: One Way Card Issuers Could Stand Out
I'm Booking Air Belgium Business Class!
REVIEWS & Trip Reports
Review: Star Alliance First Class Lounge LAX
Introduction: Swiping Left On TAAG Angola
Daily Getaways 2018 Preview List
Review: China Eastern First Class 777 Shanghai To Los Angeles
NEWS & Updates
Welcome To The OMAAT Team, Spencer!
It Looks Like American Is About To Order 47 Boeing 787s!
American Orders 787s, Defers 737s, And Cancels A350s
United Is Phasing Out International First Class As Of June 20, 2018
Pakistan International Airlines Unveils New Livery… On An A380?!
Revealed: Gulf Air's Incredible New 787 Business Class
The Chinese Government Is Bailing Out Anbang (Which Was Going To Buy Starwood)
Alaska Airlines Increases Cost To Upgrade To First Class With Cash
It's Official: LATAM Will Link South America & Israel As Of December 2018
HNA Group Wants To Sell Their Stake In Hilton
Hi Fly Is Getting Two A380s In The Coming Months (Featuring Suites)!
How Much Do Credit Card Companies Pay For Airline Miles?
The Hilarious Story Of How Pepperoni Got A Guy Banned From A Fairmont Hotel
Alaska Is Adding New York To San Jose Flights, Provides Update On JFK Lounge
Two New Hilton Properties Are Coming To The Maldives
Video: Emirates Follows Their Female Pilots To Five Continents
British Airways Is Canceling Flights To Oakland
Lawyer Sues Emirates For $130,000+ After Finding Insect In Salad
Ouch: IHG To Devalue Anniversary Nights
Hyatt Privé Offers Huge Benefits At Andaz, Grand Hyatt, And More!
Cathay Pacific First Class Is Getting New Champagne (Again)
Air Belgium Will Start Flying Between Brussels & Hong Kong As Of April 30, 2018
WestJet & Swoop 2018 April Fools' Joke: Duty Not Free
An Update On Saudi Arabia's New Tourist Visas
Emirates Cuts Capacity To Florida… Again
Hah: Emirates To Introduce New SkyLounge On 777X (April Fools')
Awesome Video: Intern Joins KLM CEO On A Business Trip
FROM Our Guest Contributors
Maximizing Your Time In Japan with A Rail Pass
---
I hope everyone has a great rest of the weekend!