Alaska and Virgin America are slowly becoming one airline operationally, and as a result we're seeing them adjust service in some markets. Alaska and Virgin America have been on a single operating certificate since the beginning of the year, and as of April 24, 2018, all Virgin America flights will have Alaska flight numbers, meaning that the airlines will be fully integrated as of that point. The airlines have even aligned their first class onboard catering as of the beginning of this month, and both airlines now offer the same catering in first class (which is an upgrade for Alaska passengers and downgrade for Virgin America passengers).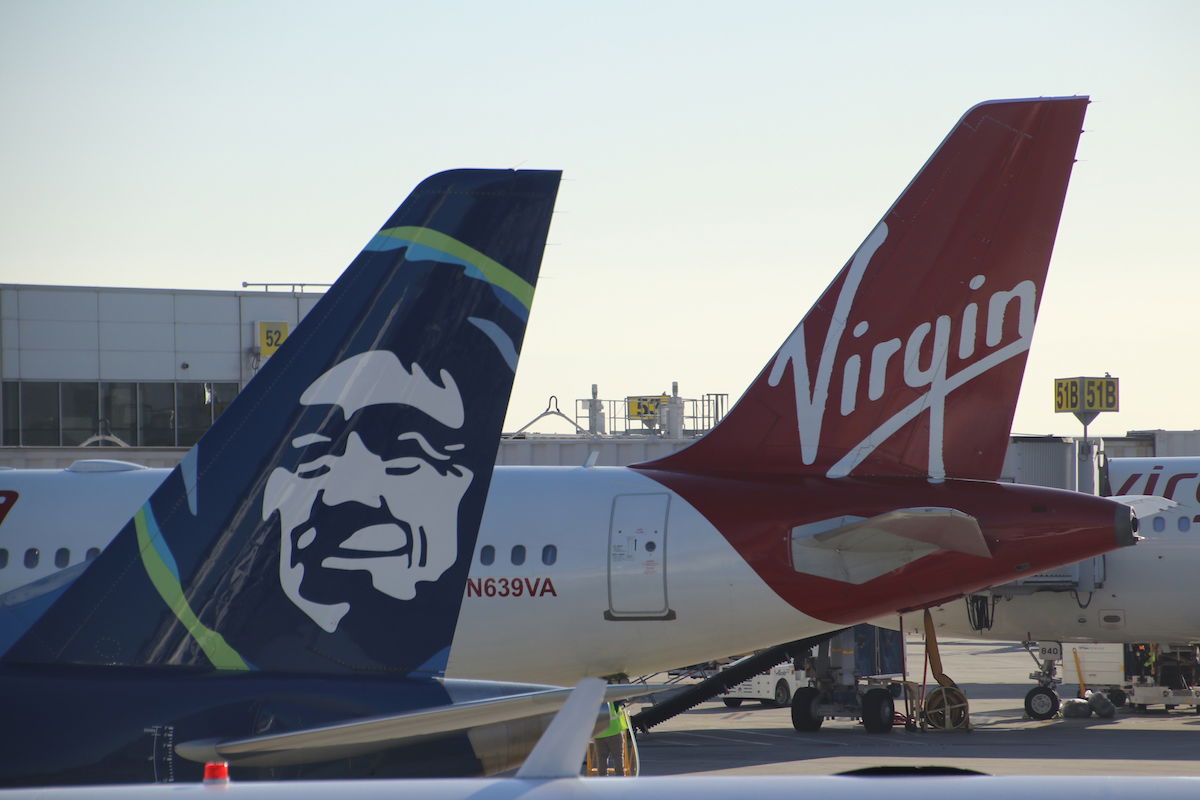 Historically Virgin America was the airline with a big presence at JFK, and it looks like Alaska plans on maintaining that. Alaska has just announced some interesting updates regarding JFK.
The Alaska Lounge JFK will be opening in late April
We've known for a while that an Alaska Lounge will be opening at JFK Terminal 7. Both airlines recently co-located to Terminal 7, which is otherwise primarily inhabited by British Airways. Not only is this great news for Alaska and Virgin America passengers, but I would assume that this lounge is likely to join Priority Pass, so this will be a great option for those flying out of the terminal who don't otherwise have lounge access.
It has now been announced that the Alaska Lounge JFK Terminal 7 will be opening in late April, so it should be open within a few weeks. Alaska says that this lounge will "offer a premium lounge experience featuring signature touches like a barista for custom crafted coffee drinks and a relaxing living room feel that embodies the airlines' cool, West Coast vibe."
As someone who loves good coffee, I appreciate that they'll have a barista to make coffee drinks, since currently Alaska Lounges just have automated machines (though they do have the Starbucks machines, which are among the better ones out there).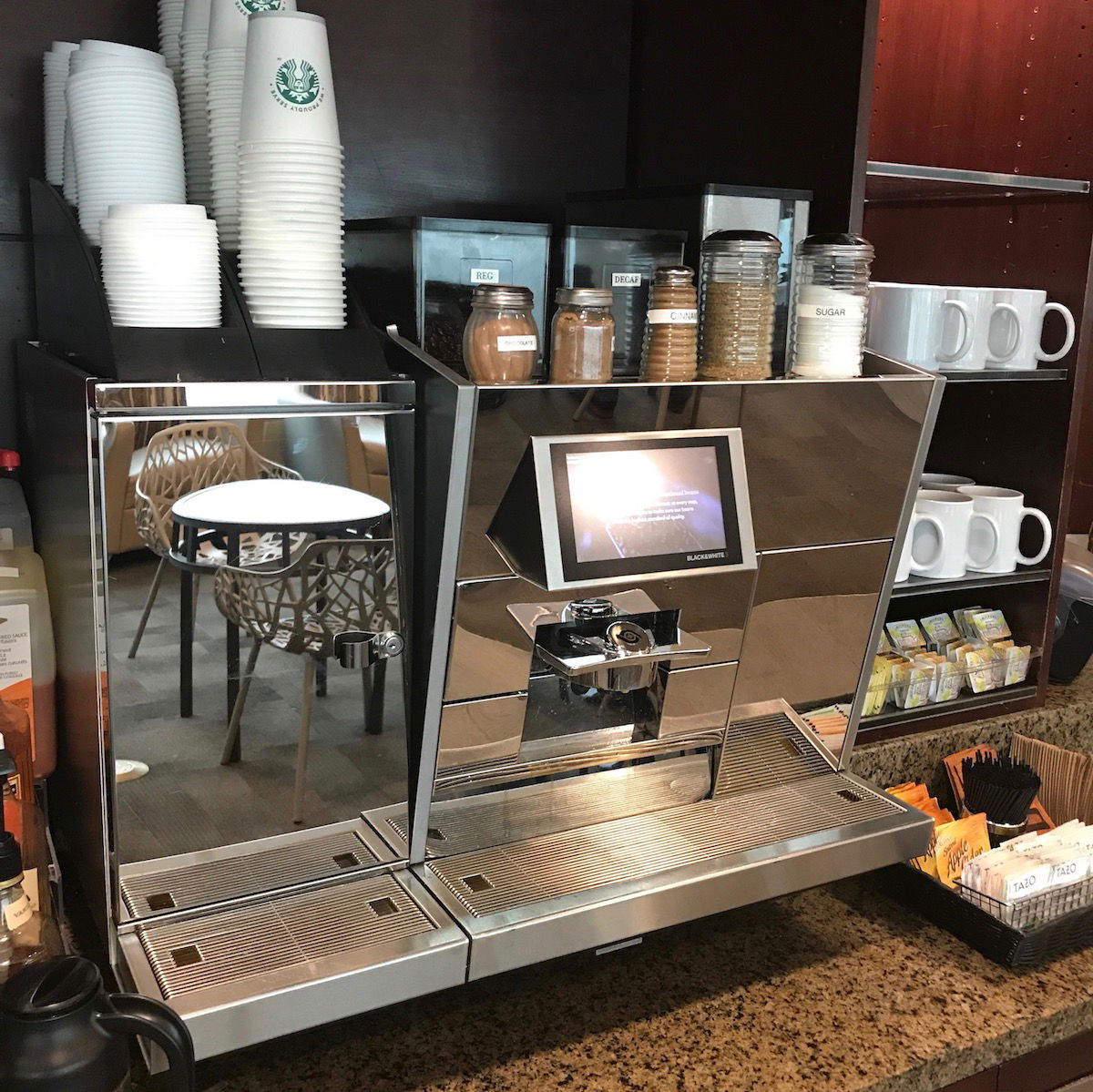 Coffee machine at the Alaska Lounge Portland Airport
Alaska is adding routes from JFK to San Jose & Seattle
As I said above, historically JFK has been a focus airport for Virgin America, and not for Alaska. Alaska's first ever flight to JFK started in September 2015. Since then they've increased service to twice daily, and in November 2017 they introduced flights between Portland and New York JFK. They're now expanding their presence further.
As of July 6, 2018, Alaska will be introducing once daily flights between San Jose and New York JFK, with the following schedule:
San Jose to New York JFK departing 7:05AM arriving 3:43PM
New York JFK to San Jose departing 4:45PM arriving 8:23PM
On top of that, Alaska will be introducing a third daily flight between Seattle and New York JFK, with the following schedule:
Seattle to New York JFK departing 7:05AM arriving 3:35PM
New York JFK to Seattle departing 6:55PM arriving 10:26PM
While they show 3x daily flights for summer and fall, as of November 4 the Seattle to New York JFK route goes back to two daily flights, with the elimination of the redeye.
Given that JFK is a restricted airport, my guess is that these new routes are coming at the expense of some of Virgin America's other transcon flights. However, based on looking at the schedule as of now, I can't spot any route cuts.
Both of these routes will be operated by A320 aircraft, initially featuring Virgin America's current eight first class seats. However, over time these planes will be reconfigured with more seats, as complimentary upgrades are introduced on Virgin America flights as well.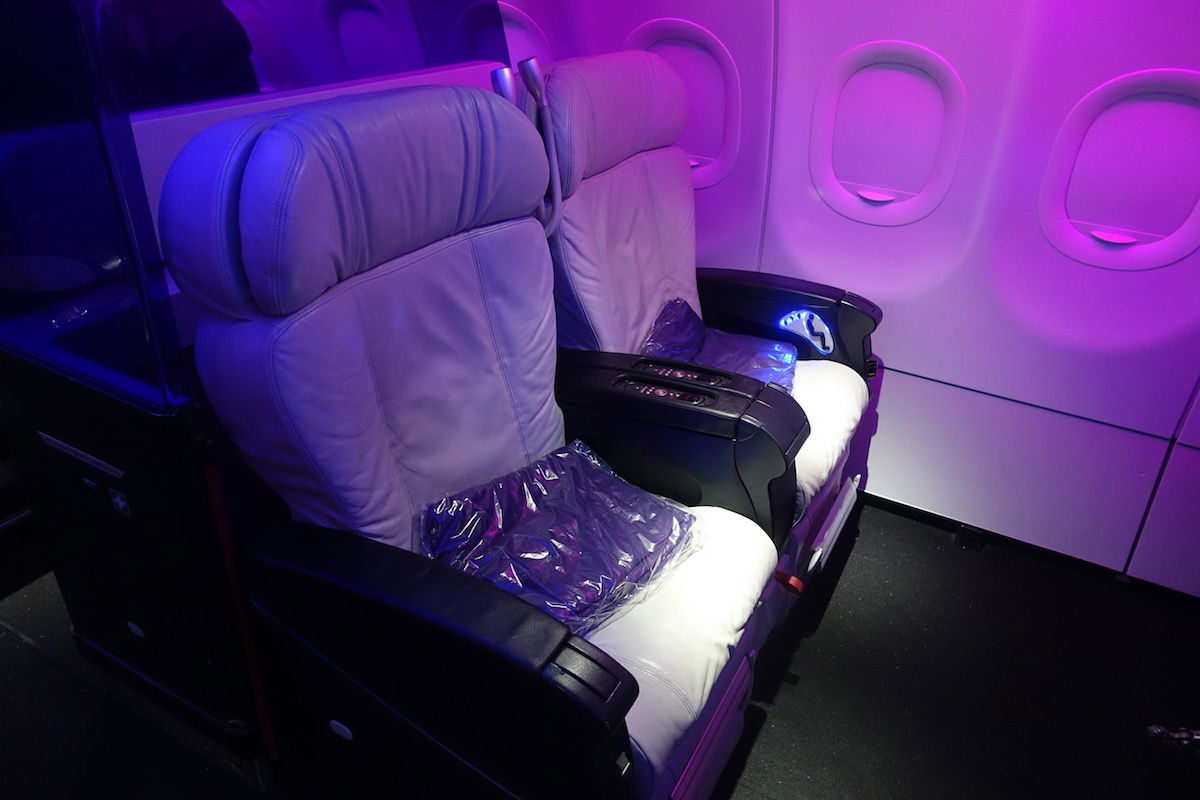 Virgin America's current first class seats
With these updates, Alaska will operate flights from New York JFK to six west coast(ish) cities, including Las Vegas, Los Angeles, Portland, San Francisco, San Jose, and Seattle.
Alaska's transcon strategy still confuses me
What still makes no sense to me is that going forward, Alaska doesn't intend to offer a special premium product on transcon flights. On flights between New York and Los Angeles/San Francisco, American, Delta, JetBlue, and United, all offer flat beds in business class. While Virgin America hasn't historically offered a special product on this route, they do have spacious recliner seats that are significantly better than what you usually find in domestic first class.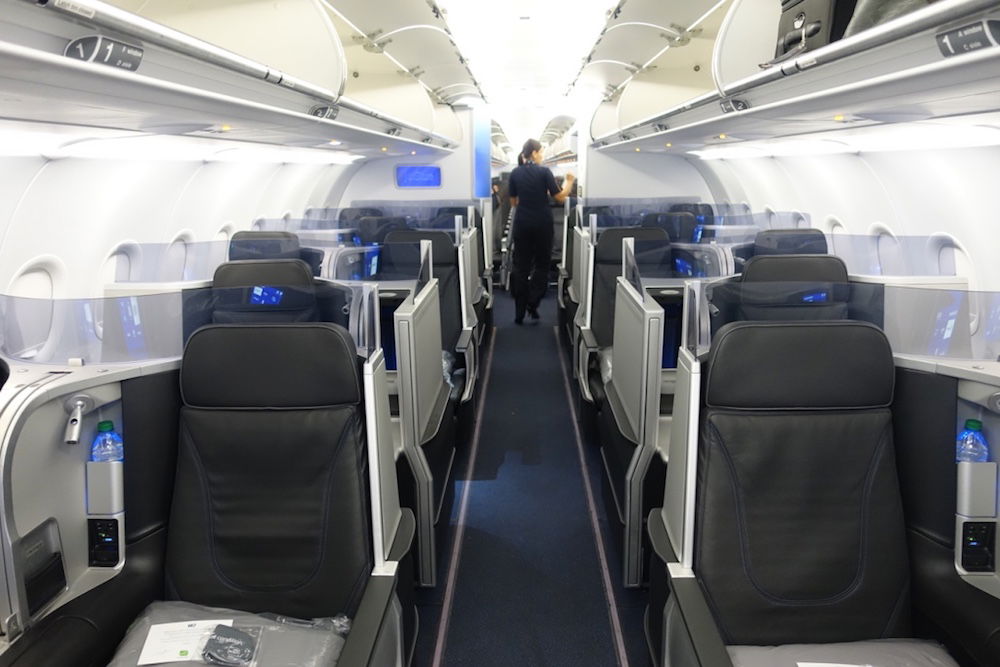 JetBlue Mint, available between New York and Los Angeles/San Francisco
Going forward Alaska plans to configure all planes in the same way, and doesn't plan on having a special subfleet for these routes. The interesting thing about these markets is that we've seen fares driven down and have also seen a huge amount of innovation with the products. If Alaska doesn't install a special premium product, they're going to lose any chance of capturing premium cabin market share.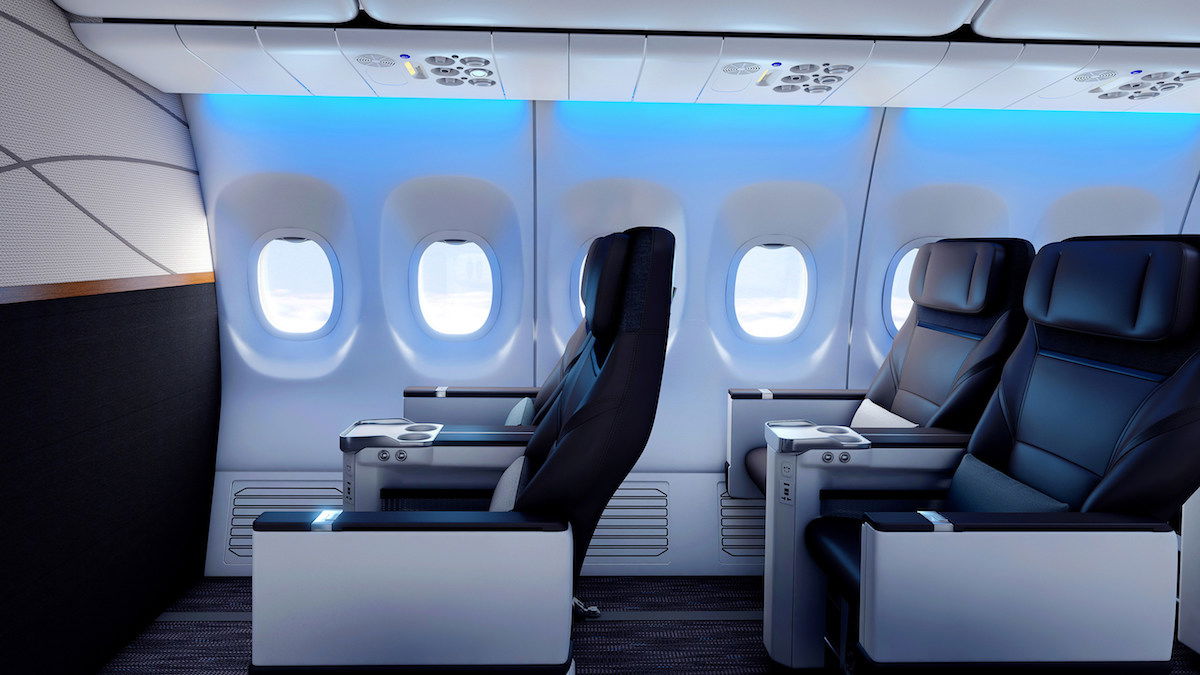 The new first class coming to Alaska & Virgin America
I guess they've decided that they're fine with that, and that they hope to have decent yields in economy. It's puzzling, though. Maybe Alaska will come around and change their mind.
Bottom line
It's interesting to see the evolution of Alaska as they finish their takeover of Virgin America. This whole merger still seems like a bad fit in many ways. I get that Alaska's takeover of Virgin America was largely motivated by their desire to keep the airline out of JetBlue's hands. The airlines just have such different DNAs, and they seem to be struggling with how to combine the two. Their stock certainly isn't doing great…