Last November, LATAM announced their intentions to add 3x weekly flights to Tel Aviv by the end of 2018. At the time the route was still subject to regulatory approval, and no schedule had been published. It represented quite a development, given that it would be the only nonstop flight between South America and Israel.
This route is now official, and bookable. LATAM Chile will offer 3x weekly flights between Sao Paulo and Tel Aviv starting December 12, 2018. The flight will operate with the following schedule:
LA712 Santiago to Sao Paulo departing 4:00PM arriving 9:05PM [Mon, Wed, Sat]
LA712 Sao Paulo to Tel Aviv departing 11:00PM arriving 4:05PM (+1 day) [Mon, Wed, Sat]
LA713 Tel Aviv to Sao Paulo departing 6:20PM arriving 5:35AM (+1 day) [Tue, Thu, Sun]
LA713 Sao Paulo to Santiago departing 7:30AM arriving 10:45AM [Mon, Wed, Fri]
The entire route will cover a distance of ~8,200 miles, with the first segment covering a distance of ~1,600 miles, and the second segment covering a distance of ~6,600 miles. As far as the longhaul segments go, the eastbound flight is blocked at 13hr5min, while the westbound flight is blocked at 15hr15min.
LATAM intends to use a Boeing 787-8 for the route, featuring 30 business class seats and 217 economy class seats. In business class, LATAM has fully flat seats in a 2-2-2 configuration, which are comfortable, though not ideal if traveling alone on such a long flight.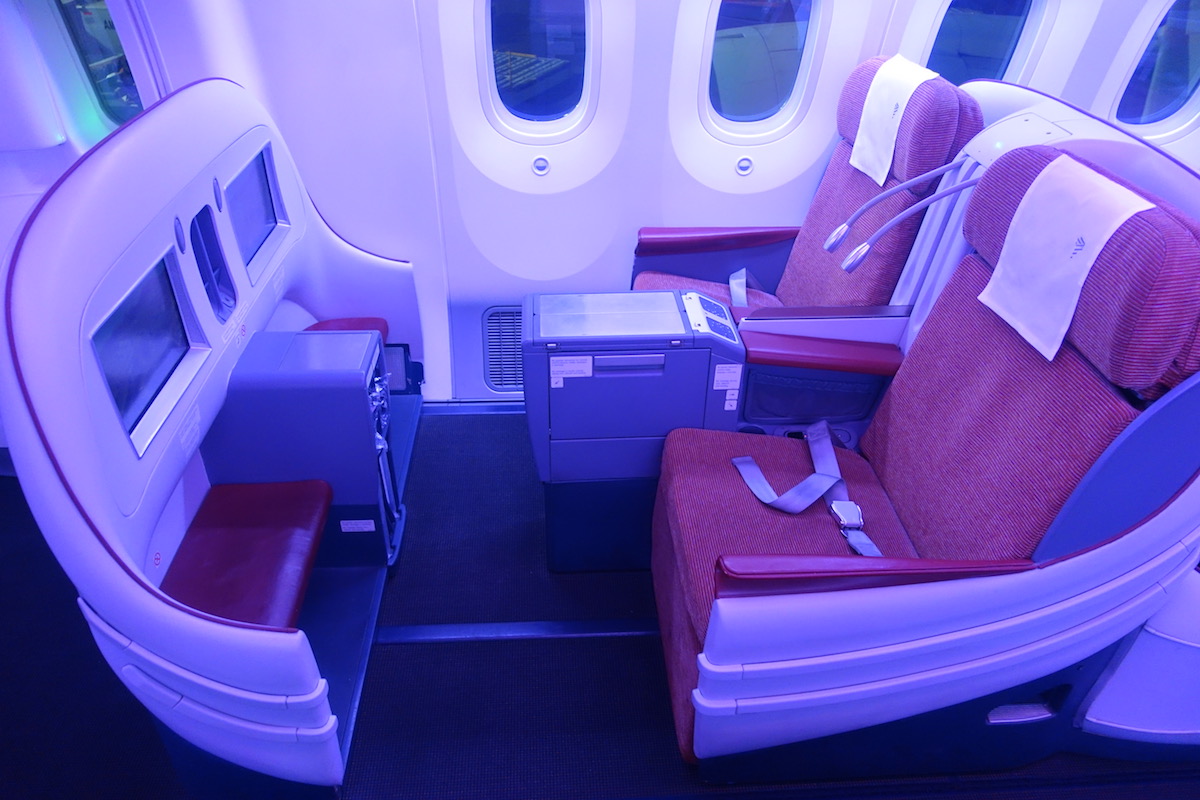 While the flight is on sale if paying cash, I'm not yet seeing any award seats available, unfortunately. I imagine this will change over time. Once award seats are available, a one-way ticket would cost you 60,000 American AAdvantage miles in economy, or 90,000 American AAdvantage miles in business class, with no fuel surcharges.
It's great to see the amount of new service to Tel Aviv. Just recently we've seen Air India add flights from Delhi, and as of last year Cathay Pacific added flights from Hong Kong. All of this puts EL AL under further pressure, as they're forced to compete more aggressively in a market that they previously dominated.