In early February I first wrote about Air Belgium, which is a new(ish) airline. Air Belgium was an airline from the 1980s until 2000, and then in 2016 it was brought back to life. The airline intends to operate a fleet of four Airbus A340-300 aircraft, all of which used to fly for Finnair (Finnair retired them as they took delivery of the A350-900).
There are quite a few airline start-ups nowadays, some of which don't seem to ever intend to operate flights. While Air Belgium claimed they wanted to start flying in March, that didn't happen. However, they've been making good progress, and now have an update.
Air Belgium will begin flying 4x weekly between Brussels and Hong Kong as of April 30, 2018. Roundtrip all-in fares will start at 449EUR in economy, 999EUR in premium economy, and 1,799EUR in business class. Tickets for this new service will go on sale at 9AM local time tomorrow, Tuesday, April 3, 2018. They'll first be available on airbelgium.com, and over the coming weeks should be added to the GDS, so they can be booked by travel agents.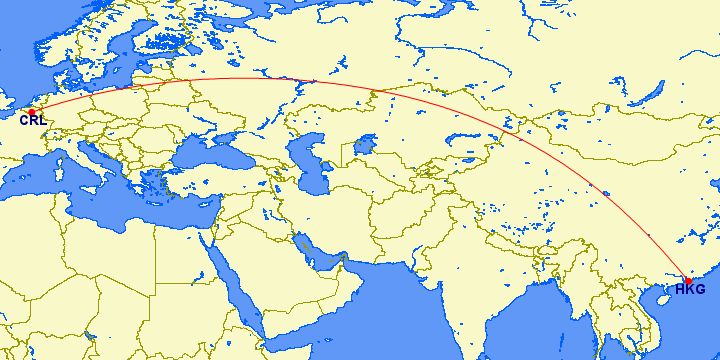 The Airbus A340-300 will operate the flight with the following schedule:
Brussels to Hong Kong departing at 2PM arriving at 7:30AM (+1 day) [Mon, Wed, Thu, Sun]
Hong Kong to Brussels departing "in the morning" and arriving at 6:15PM [Mon, Tue, Thu, Fri]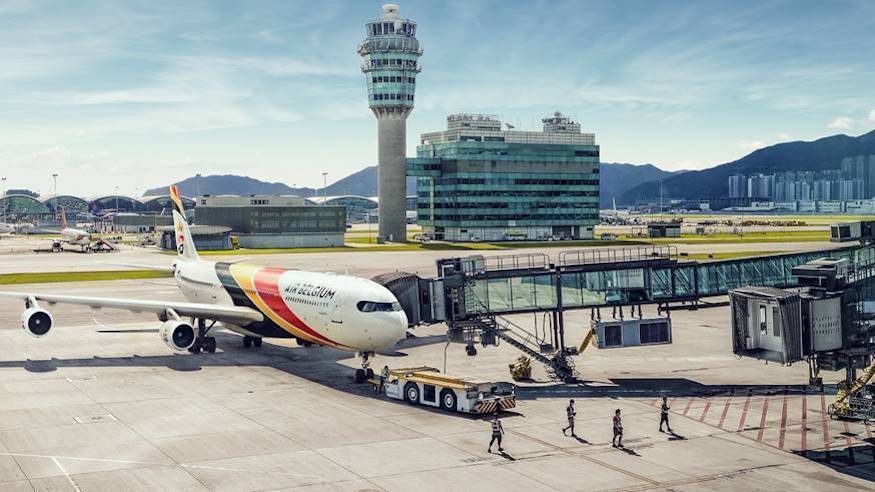 Air Belgium says they'll add other Chinese destinations in the summer, though the details of that haven't yet been announced.
Here's what Air Belgium says about their onboard experience:
On board of the Airbus A340, passengers will be immersed in a Belgian atmosphere, with a broad supply of Belgian products. In the economy and premium class, passengers have the choice between two menus and in business class three. Passengers also can enjoy a wide variety of movies or shop an extended selection of products. The multilingual crew speaks French, Dutch, English, Mandarin, and Cantonese.
The airline will also have a temporary business class lounge in Brussels, and in 2019 a dedicated premium terminal will open:
Premium and business class passengers are able to relax or work in a new, attractive lounge near by the airplane before their flight. As of early 2019, they will be welcomed in a brand new, dedicated premium terminal. Upon arrival in the secure parking area, premium and business travellers can continue to baggage drop-off, the security check and passport control and the comfortable lounge. Passengers who are in a hurry are able to board quickly, without any stress or queues.
Note that the airline is flying out of Brussels South Charleroi Airport, used primarily by ultra low cost carriers, and not out of Brussels' largest airport.
As far as the onboard experience goes, they'll mostly be maintaining Finnair's cabins, at least in business and economy. Business class will feature fully flat beds, in a staggered configuration.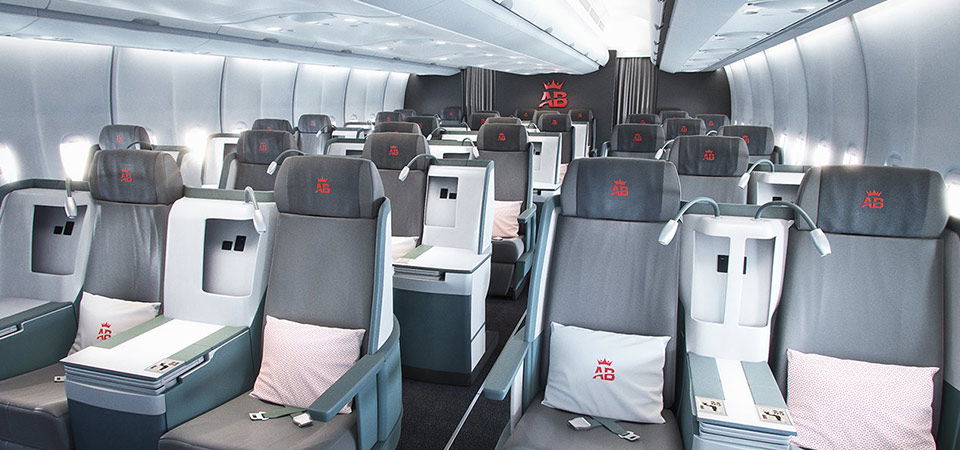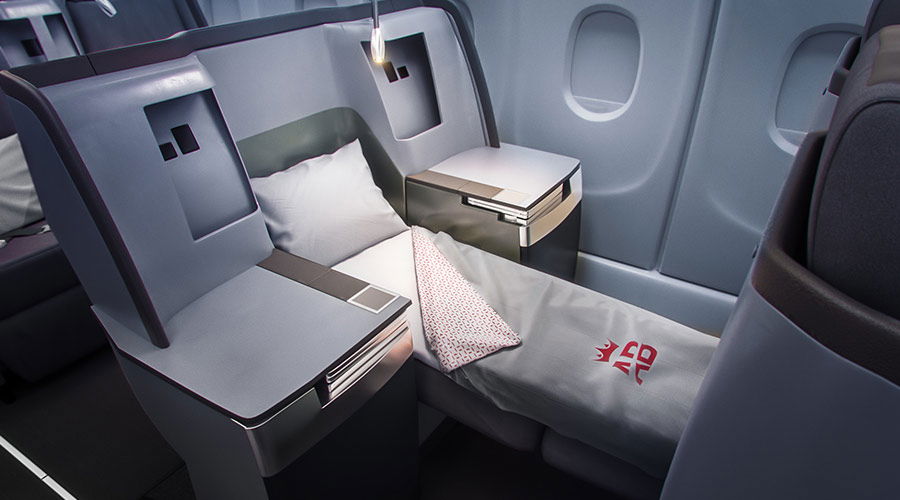 Air Belgium will have a premium economy cabin, in a 2-3-2 configuration. It seems like they'll just offer the standard economy seats with a wider aisle.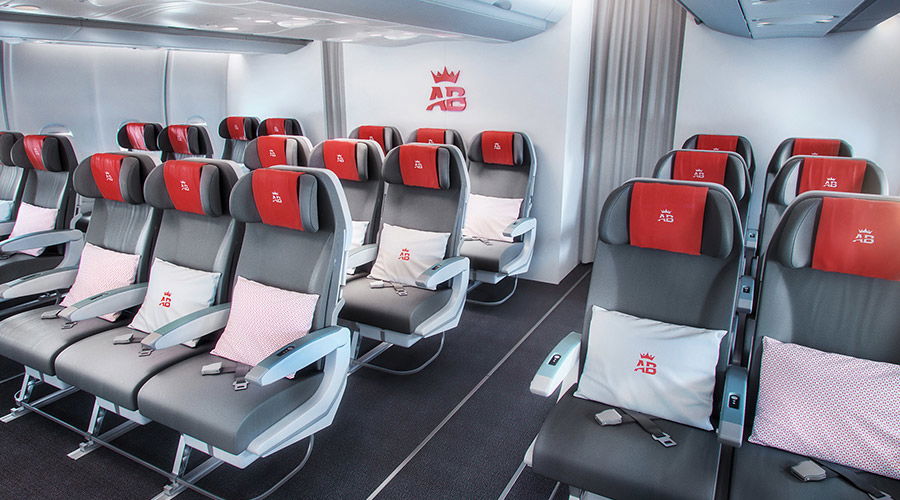 Economy will be in a 2-4-2 configuration.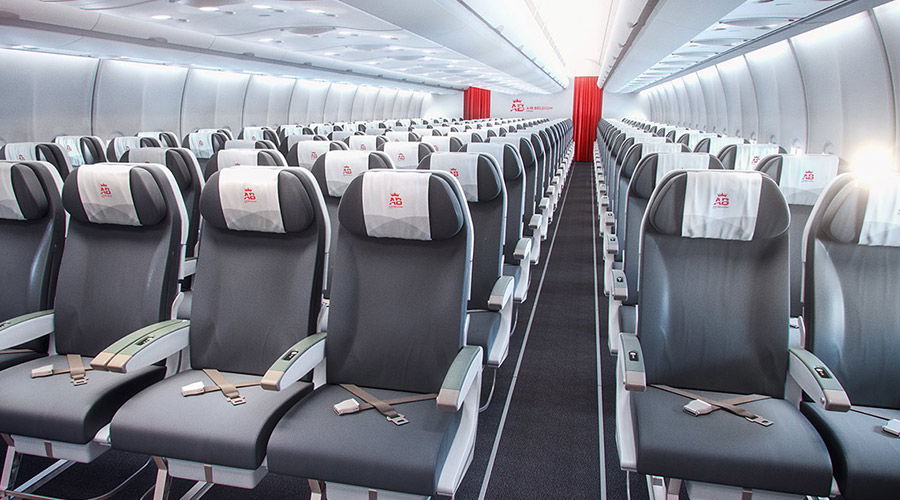 Bottom line
Air Belgium is a curious new airline. My guess is that they're planning on filling their planes mostly with tour groups traveling to & from China. I'm surprised there's a way to make that viable, though, given the amount of capacity that Chinese airlines are offering, and the super low fares. Add in the fact that the A340 isn't an especially efficient aircraft, and that the plane isn't very dense, and I'm scratching my head about this one.
I'd love to review their business class product, though I'm not sure it's worth spending the time and money to fly with them roundtrip. If one-way fares are half the cost of a roundtrip then you can bet I'll book a ticket ASAP, though I doubt that will be the case.
Would an Air Belgium review be interesting, or is this too random?