Yesterday I wrote about how Air Belgium would start selling tickets today for their flight between Brussels and Hong Kong, which they'll be launching on April 30, 2018. The airline plans to take delivery of four A340-300s, all of which used to fly for Finnair. They'll initially fly one A340 to Hong Kong, and as they take delivery of more planes they'll start flying to mainland China.
Not only do I love flying airlines when they launch new routes, but I enjoy trying new airlines in general, because I love the feeling of having no clue what to expect when boarding a flight. Air Belgium said yesterday that their fares would start at 1,799EUR roundtrip in business class, which seems reasonable enough.
The catch is that I don't want to spend the time and money to fly them roundtrip, since I'd be taking this flight more out of curiosity than anything else. So my hope was that they'd publish one-way fares that are roughly half the cost of a roundtrip, in which case I'd book them in a heartbeat.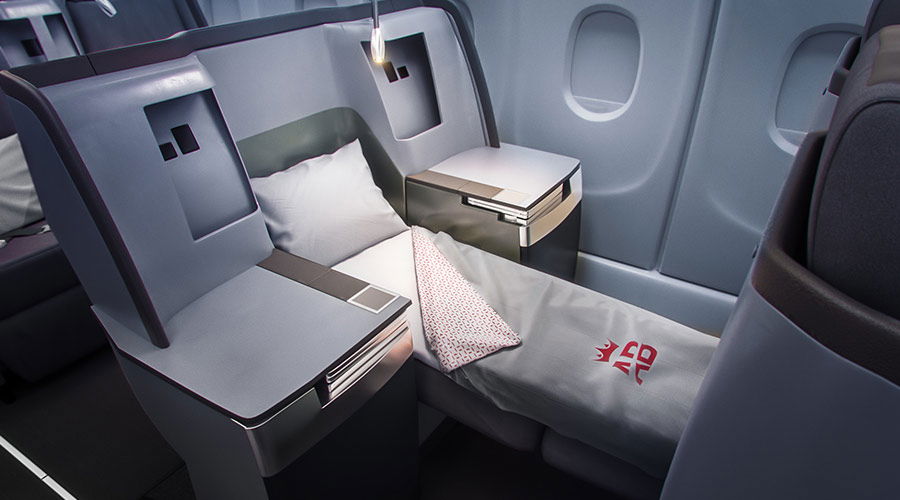 This morning when tickets went on sale I couldn't wait to price out a one-way, and see how much it would be. A one-way ticket from Brussels to Hong Kong priced out at 1,324EUR, which is ~75% of the roundtrip fare. I was hoping it would be lower, but ultimately that's a price I'm willing to pay to try a new airline.

But there's a way to do even better than that. Just book the outbound in business class and return in economy, and the fare prices out at 1,122EUR, which is only ~62% of the roundtrip business class fare. I'll gladly pay that to fly Air Belgium business class!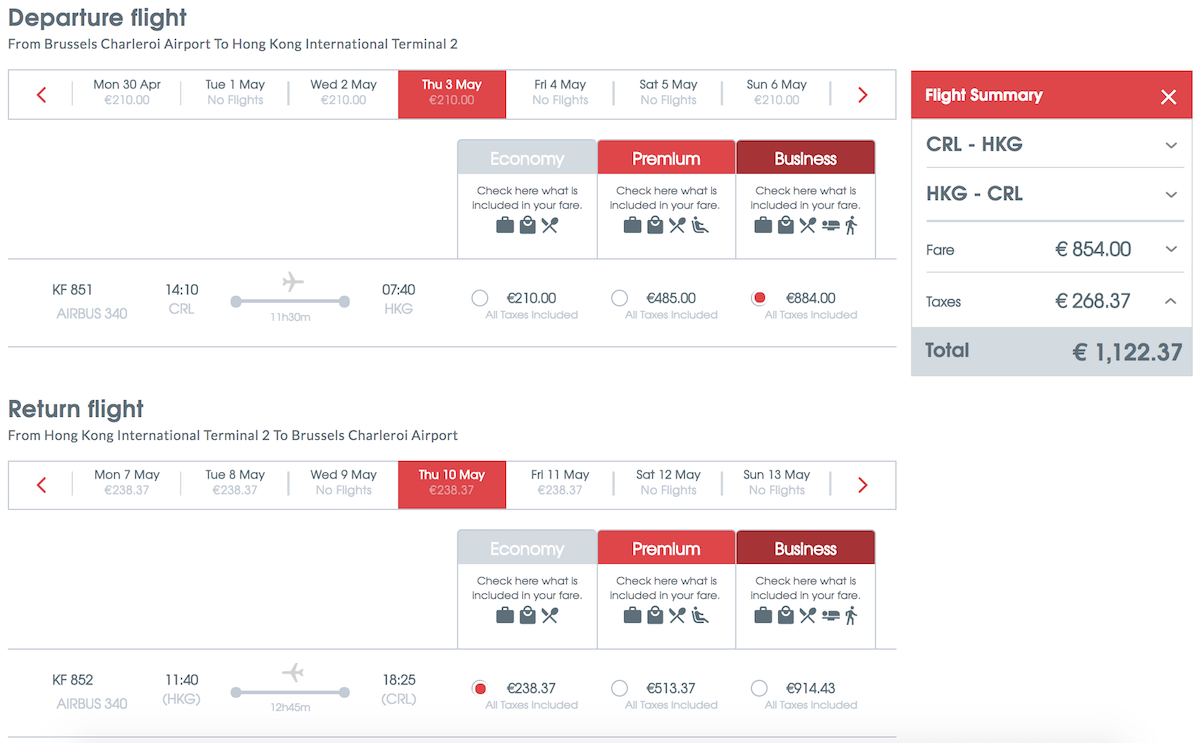 Now I just need to finalize the rest of this trip. From Hong Kong I can fly to Beijing on Cathay Dragon in first class, which is one of the remaining first class products I still need to try. From there I'm considering flying Hainan's new 787-9 business class back to North America, which is readily available using Alaska miles, at the cost of only 50,000 miles one-way in business class.
If you're as curious as I am about Air Belgium, you can now book your ticket. Like I said yesterday, I have no clue what in the heck their business model is. They're clearly going after tour groups, though I'm not sure how an airline can turn a profit going after those customers when flying a fairly inefficient aircraft, especially when you consider how much Chinese carriers have expanded, and they're largely operating longhaul flights at a loss. This simply isn't where the money in aviation is nowadays.
Here's to hoping the Air Belgium experience is a bit more organized than when I flew La Compagnie shortly after they launched a few years ago.