It looks like Cathay Pacific is making some changes to their onboard champagne program in first class. For years, Cathay Pacific served Krug Grande Cuvée in first class.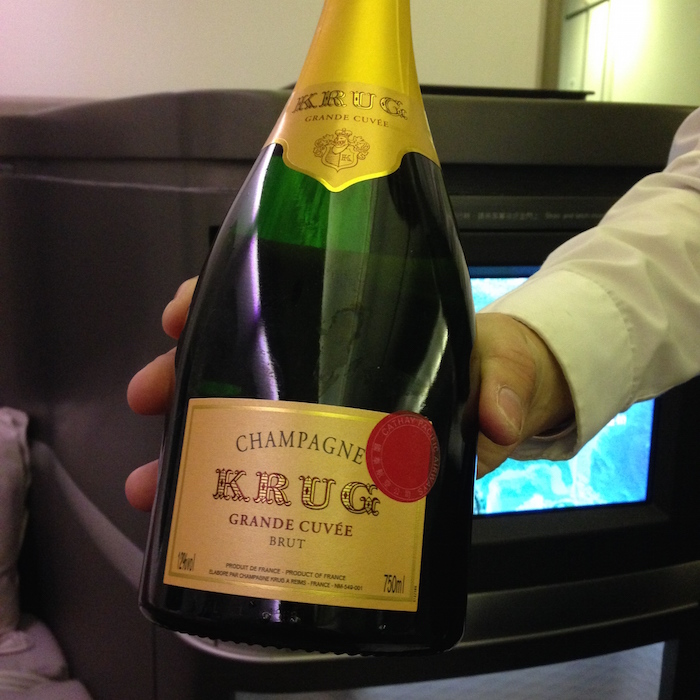 Then in August 2017, Cathay Pacific replaced that with Taittinger Comtes de Champagne Blanc de Blancs 2006 in longhaul first class. Personally I prefer Krug, though the Taittinger is excellent as well. The Krug is marginally more expensive, though the Taittinger isn't cheap either, at $150+ per bottle.
It looks like Cathay Pacific is once again making some adjustments to their first class champagne selection on select routes, this time for the better:
"This month, Cathay Pacific is introducing a rotating programme of the finest vintage champagnes for its First Class passengers, starting with the premium Krug 2004. In addition to the vintage Krug 2004, the selection includes the 2006 Taittinger Comtes de Champagne, the 2007 William Deutz Cuvee and the 2002 Piper Heidsieck Rare.

This month, the Krug 2004 will be featured on routes to Boston, Paris, Frankfurt, New York, London Heathrow, Chicago and Vancouver with additional routes to follow later in the year."
I'm not sure if this is just a coincidence, or if airlines are really feeling some sort of competitive champagne pressure, but it's interesting that Emirates, Singapore, and now Cathay Pacific, are also serving special vintage champagne at the moment.
I had the 2004 Krug in Singapore Suites recently, and it was phenomenal.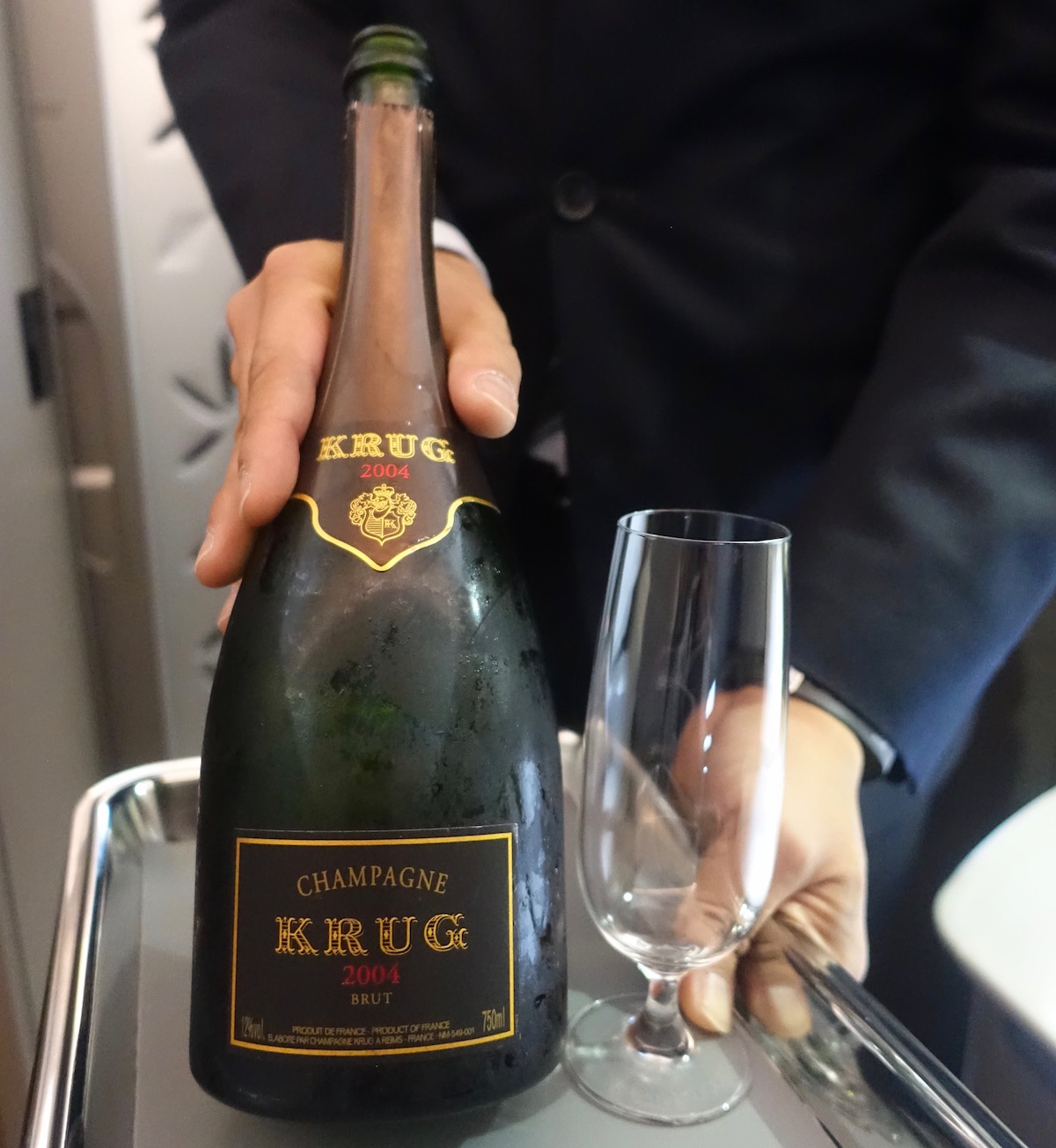 As you can see, on certain routes you can expect the 2004 Krug this month (and apparently it will be offered on further routes later in the year), while you can expect some different vintage champgnes in future months.
There are a few airlines out there with rotating champagne programs. On one hand I think it's cool for frequent flyers, since it lets them try out a selection over time. At the same time, there is something to be said about the consistency of always being served the same thing and knowing what to expect, and historically Cathay Pacific is consistent to a fault.
So if you do have an upcoming Cathay Pacific first class flight on one of the eligible routes, save some room for a glass (or three) of champagne.
(Tip of the hat to @thejonathanlee)