I've had a really rough week when it comes to actually being able to ticket airline reservations. Specifically, there were five relatively straightforward reservations I tried to ticket, and I had serious issues with four of them. I put the emphasis on "relative" there, because they're relatively straightforward compared to my usual tickets, rather than the average person's usual tickets. These tickets include a multi-city itinerary on Ukraine International Airlines, a ticket on a start-up airline that I'm suspicious of, an attempted mixed cabin booking on Hong Kong Airlines, and a misfiled Oman Air first class fare that I couldn't actually ticket (see Oman Air from Cairo to London on July 11 in first class).
The good news is that I managed to book something for a trip that I'll be taking in May. Here are details, in the order in which I booked:
Charleroi to Hong Kong on Air Belgium
Air Belgium is a new airline that will begin flying between Charleroi and Hong Kong at the end of this month. The airline has a very questionable business model, as it will operate A340-300s initially to Hong Kong, and eventually to points in mainland China. I have a lot of questions, though mainly I'm just excited to fly a brand new airline.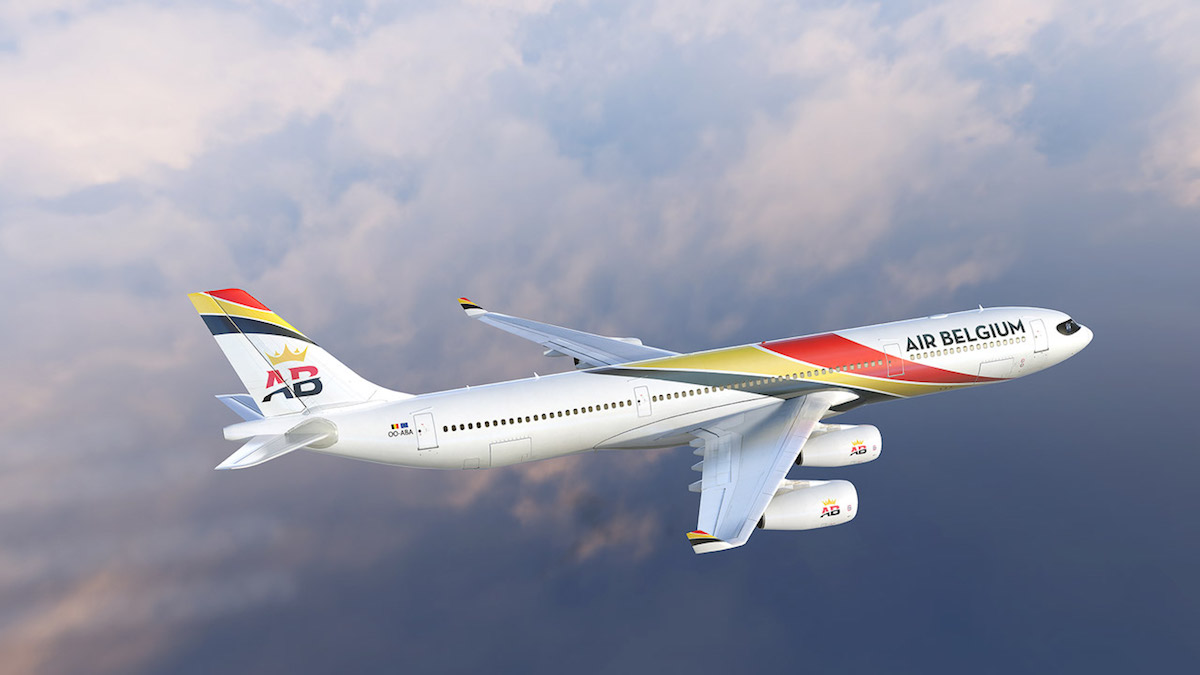 Unfortunately I had issues with the booking process, though. I kept getting a "REJECT" message on the payment page, no matter what credit card I used. I reached out to the company on Twitter, and amazingly enough they fixed their website within a couple of hours. The problem with their website was that it wasn't set up to accept US credit cards, as it didn't ask for the state for the billing address (which was eventually fixed). The representative informed me that I am "currently the only one impacted by this," so I guess I also have the distinction of being their first ever reservation with a US credit card.
I can't wait to see what the experience is like. Is the flight going to have a dozen people on it (after all, they just started selling tickets weeks before service begins), or are they somehow going to sell the whole plane to a last minute tour group?
I ended up booking a one-way ticket in business class and one-way ticket in economy, which cost 1,230EUR total, including a 40EUR credit card fee (yuck) and a 75EUR seat selection fee (double yuck).
New York to Brussels on Ukraine International Airlines
I need to get to either Brussels or Charleroi. Brussels obviously has plenty of flights, while Charleroi mostly has service from ultra low cost carriers. Based on looking at options from the US and the timing of my flight, I saw a great opportunity to fly Ukraine International Airlines on their brand new (used) Boeing 777-200, featuring flat beds in business class.
I could book a ticket from New York to Kiev, have a stopover there for a couple of days (it's my first time), and then continue to Brussels, all for under $1,000 one-way in business class.
Ukraine International Airlines also departs from Terminal 7 at JFK, so I'm hoping I'll be able to check out the new Alaska Lounge.
Here's to hoping that this UIA experience is better than the last one.
Getting from Hong Kong to the US on Hong Kong Airlines?
I have two general thought processes for the conclusion of this trip.
My first thought was to fly from Hong Kong to Los Angeles or San Francisco on Hong Kong Airlines, as they recently started flights to the US. The catch is that they don't really have any airline partners that would be useful for redeeming miles, so I'm trying to find the best fare.
Hong Kong Airlines recently lowered their business class fares from Hong Kong to Los Angeles, and a roundtrip ticket now costs ~$2,800:
The problem is that I don't actually know when I'd take the Los Angeles to Hong Kong flight, so I'm tempted to book a return in economy, which lowers the cost to ~$1,740:
As a point of comparison, just booking a one-way in business class costs more than the roundtrip in business class.
The issue is that I can't seem to book the second itinerary above — Hong Kong Airlines directly won't price a mixed cabin ticket, and for whatever reason Hong Kong Airlines inventory is zeroed out for all of may in the GDS for both of these routes, which makes no sense, so travel agents can't book it either.
Then my other thought was to instead fly the Hong Kong Airlines A350 from Hong Kong to Bangkok, and then fly Singapore Airlines' new 787-10 regional business class from Bangkok to Singapore. However, then I'm in Singapore, which is even further from the US, and any further new product review would add several more days to the journey.
If anyone has a creative idea (from a review perspective) for how to get from Hong Kong back to the US, please let me know!