I'm making an effort to write as many trip reports as possible. In the past several weeks I've written reviews of trips to Oman, Hawaii, and Europe, and I want to now share my next trip, which is currently underway. Ford and I are in the Maldives, so stay tuned for some reviews of flights and hotels that I hope OMAAT readers will enjoy.
Why we decided to travel to the Maldives
I've been to the Maldives several times before, though haven't visited in the past five years. The Maldives has seen an impressive number of new hotels open in recent years, and the one that has interested me most is the Waldorf Astoria Maldives Ithaafushi.
You can redeem Hilton Honors points at the Waldorf Astoria, though the catch is that award availability can be tough to come by. Nearly a year ago I locked in an award stay there, since I saw availability for a five day period right around my birthday. I wasn't sure if we'd actually take the trip or not, though I figured it was worth locking in.
Well, the timing ended up working out, and that was the basis for planning this trip.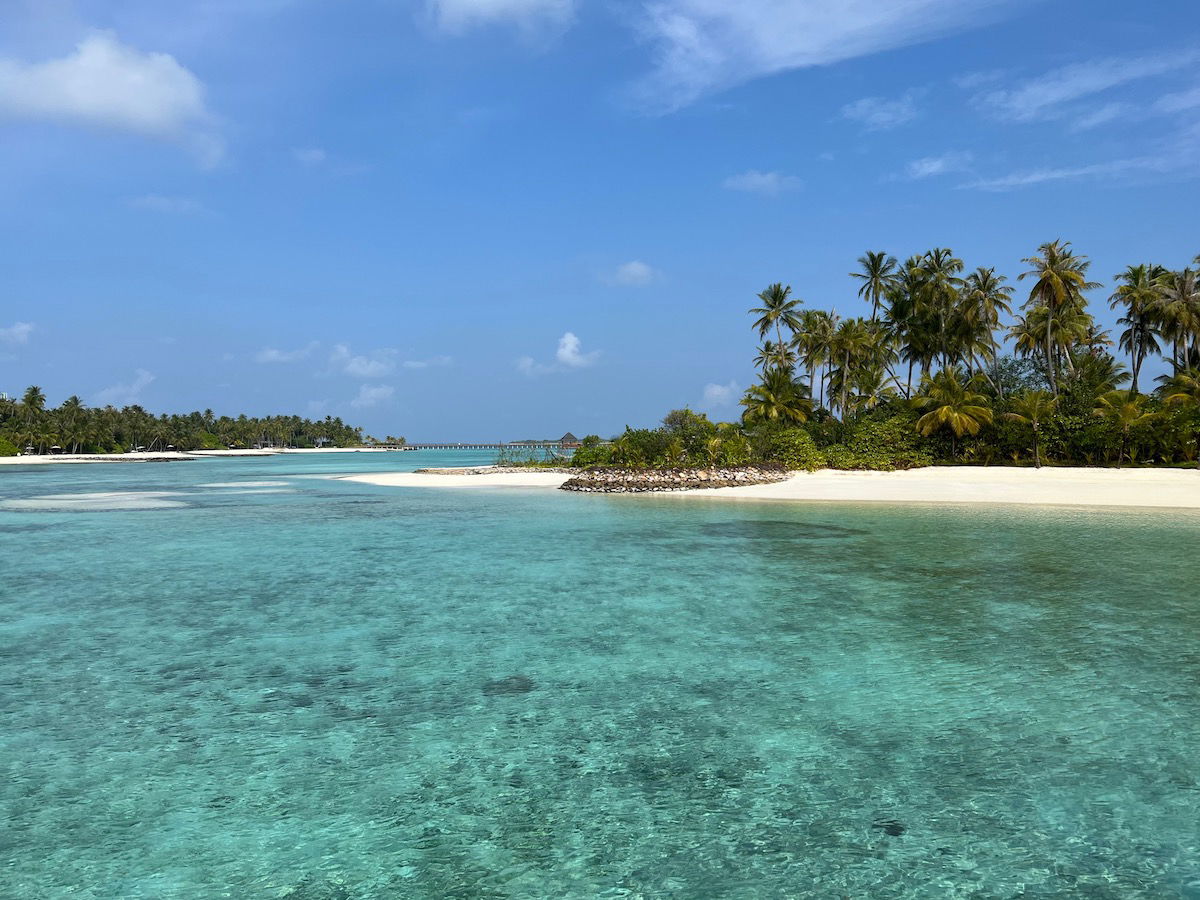 The airlines we're flying
Part of the fun of starting these trip reports while we're still on the trip is that sometimes our plans change. We redeemed Emirates Skywards miles for our outbound trip, as we flew in first class from Washington to Dubai to Male, with a stopover in Dubai.
While I realize an Emirates first class review is hardly novel, this was exciting to me since we got to fly Emirates' new 777 first class on a long haul flight, which was a unique opportunity (the new 777 is available on few long haul routes).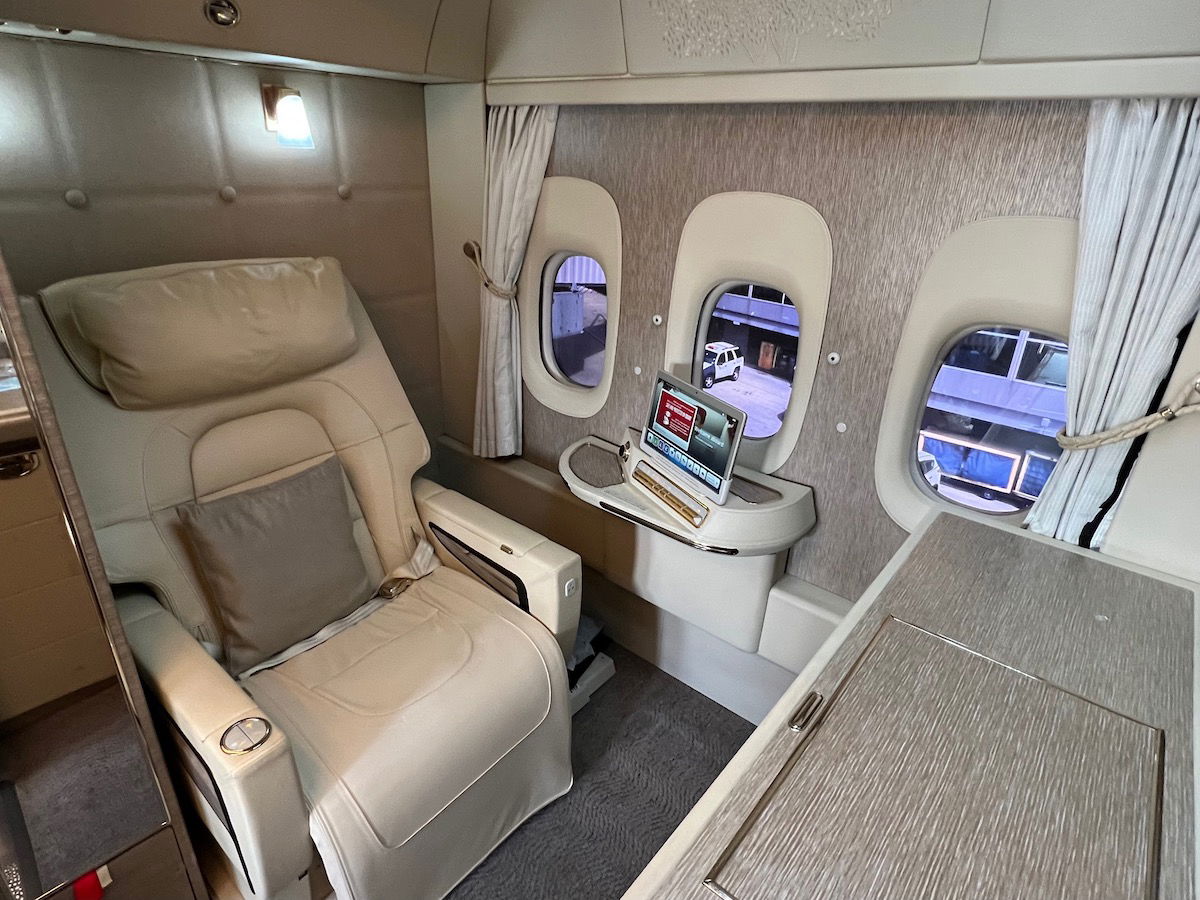 I'm still working on our return itinerary. We're flying from Male to Doha in Qatar Airways first class, as the airline is currently leasing some 777s from Cathay Pacific (so I guess you could say we're flying Qatar Pacific first class). That's a pretty cool opportunity that I look forward to experiencing. It's probably about as close as I'll get to Hong Kong anytime soon.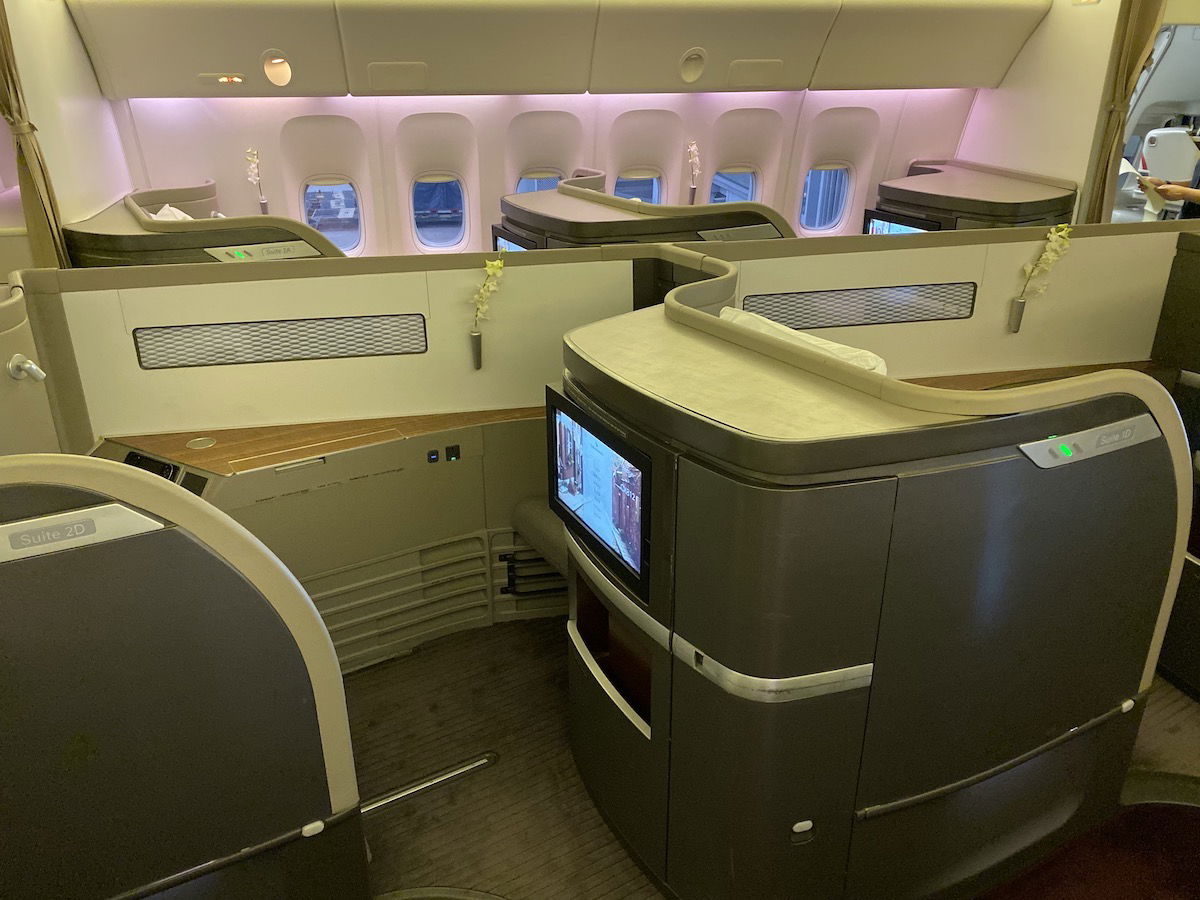 However, it gets a bit trickier from there. Qatar Airways isn't releasing much award availability at the moment, and I can't find a single option from Doha to North America in business class. So I'm going to keep monitoring.
Ideally I'd do a more interesting return routing (since I've reviewed Qatar's business class before), but I'm not seeing anything, and for that matter service out of Doha is limited on airlines other than Qatar Airways. If anyone has any creative ideas, I'd love to hear them!
The hotels we're staying at
Our first stop on this trip was Dubai, where we spent a couple of nights at the Waldorf Astoria Dubai International Financial Centre. This hotel was spectacular, and I look forward to reviewing it, as it's my new favorite option in Dubai.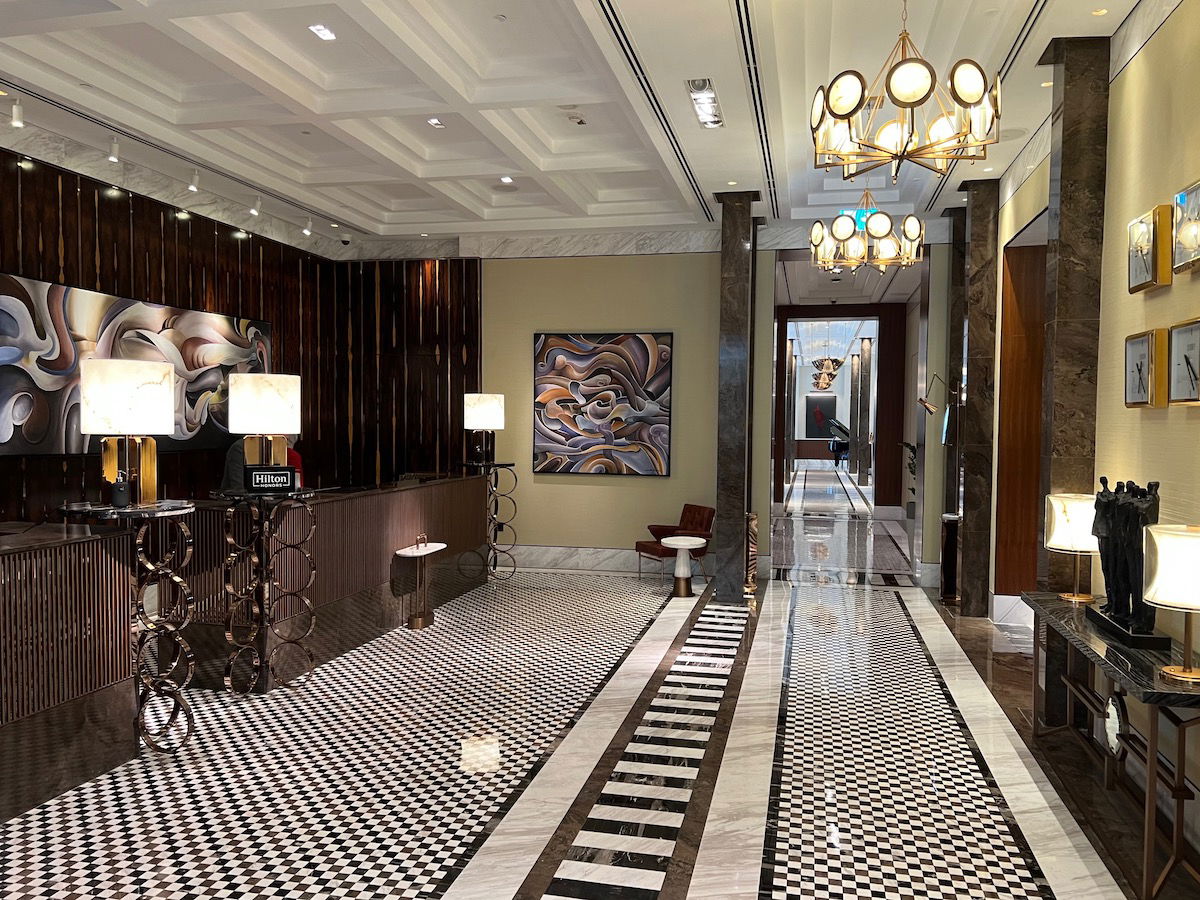 In the Maldives our primary destination is the Waldorf Astoria Maldives Ithaafushi. We redeemed just 120,000 Hilton Honors points per night, and as a Hilton Honors elite member you get a fifth night free, so that's an average of 96,000 points per night. At a valuation of 0.5 cents per point, that's like paying just $480 per night all-in. That compares quite favorably to the cash cost of a stay here, which is nearly $3,000 per night including taxes & fees.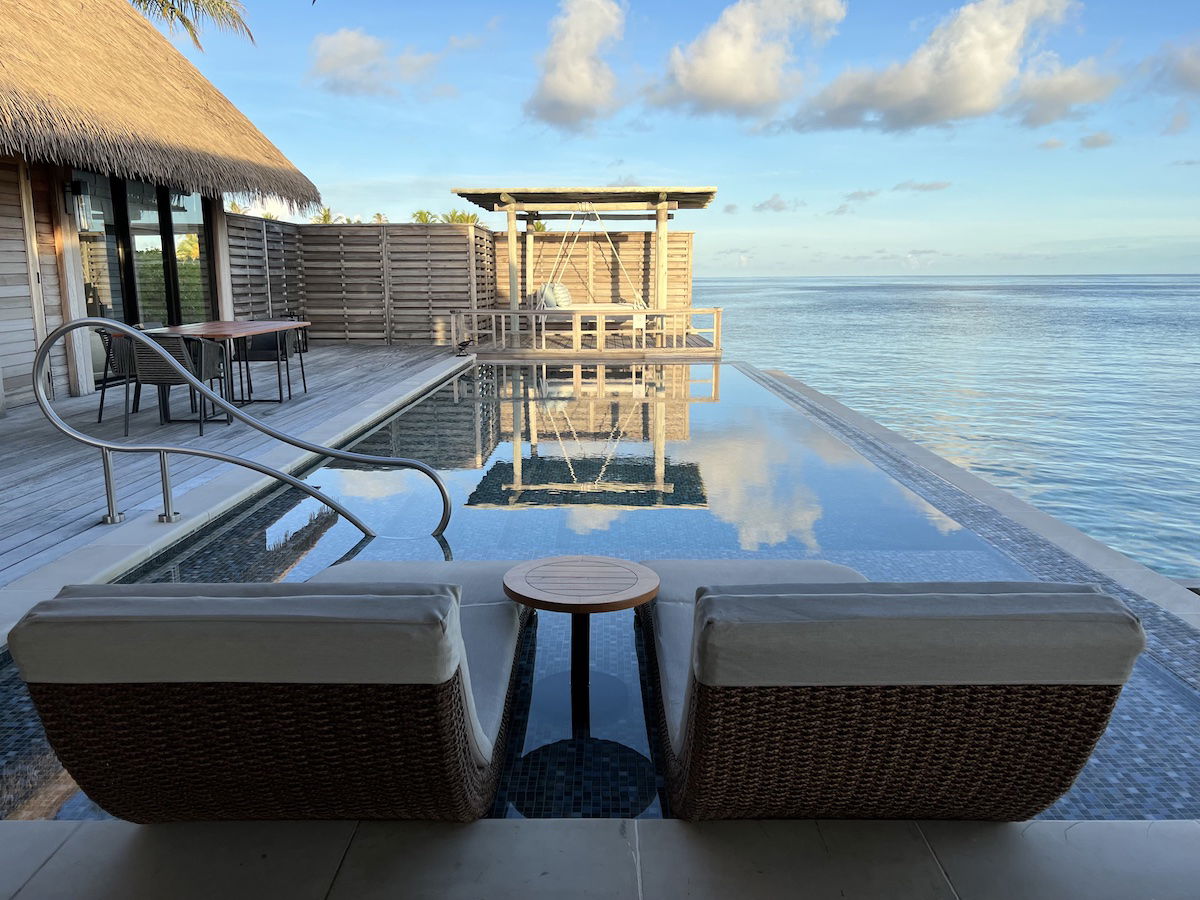 While not a points property, we also decided to check out Cheval Blanc Maldives Randheli, often regarded as one of the best properties in the Maldives. I think it'll be interesting to do a side-by-side comparison of what's typically regarded as the best points hotel in the Maldives and what's often regarded as the best all-around hotel in the Maldives. How big is the difference?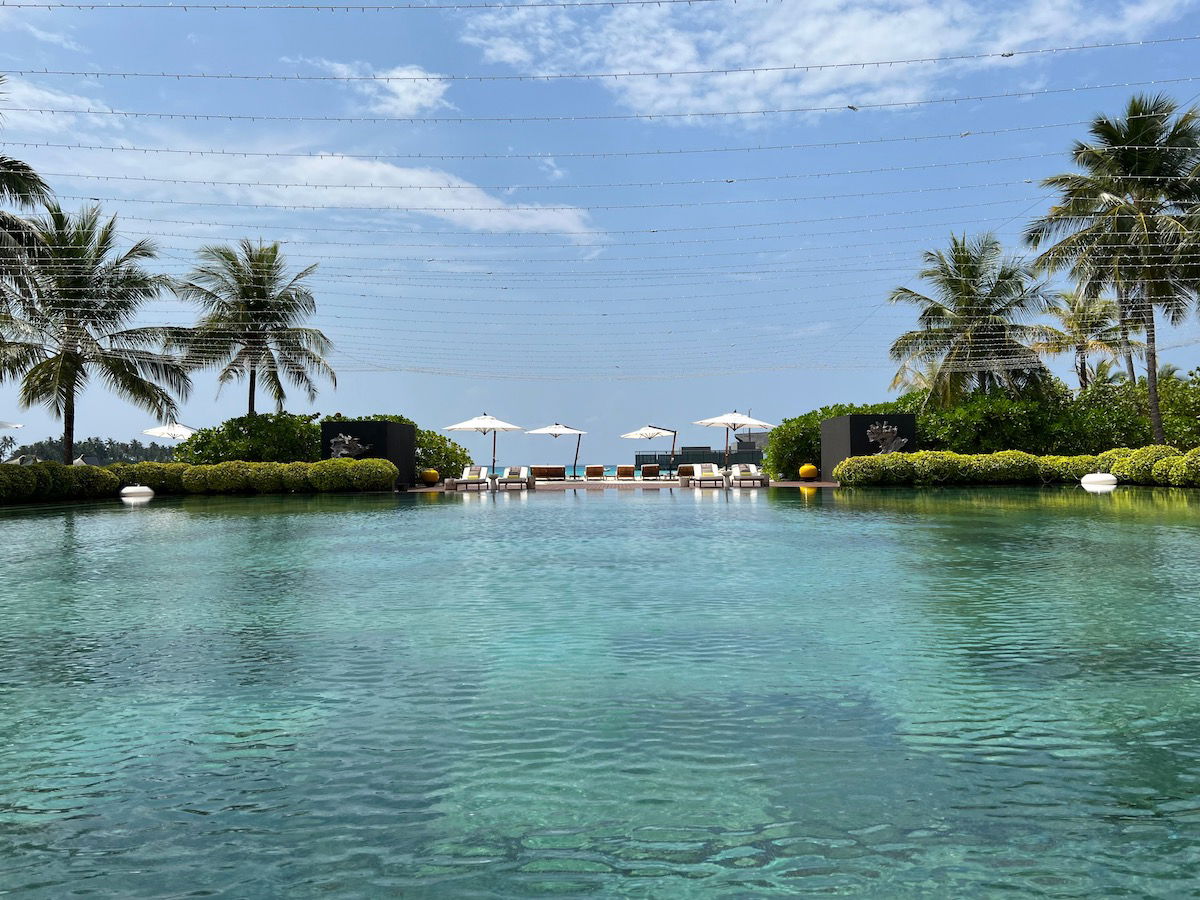 Lastly, once we were already in the Maldives we decided to add a few nights at the Four Seasons Maldives Landaa Giraavaru. Since we came such a long way already and don't plan to return to the Maldives anytime soon, I figured we might as well knock out one more Maldives luxury hotel review.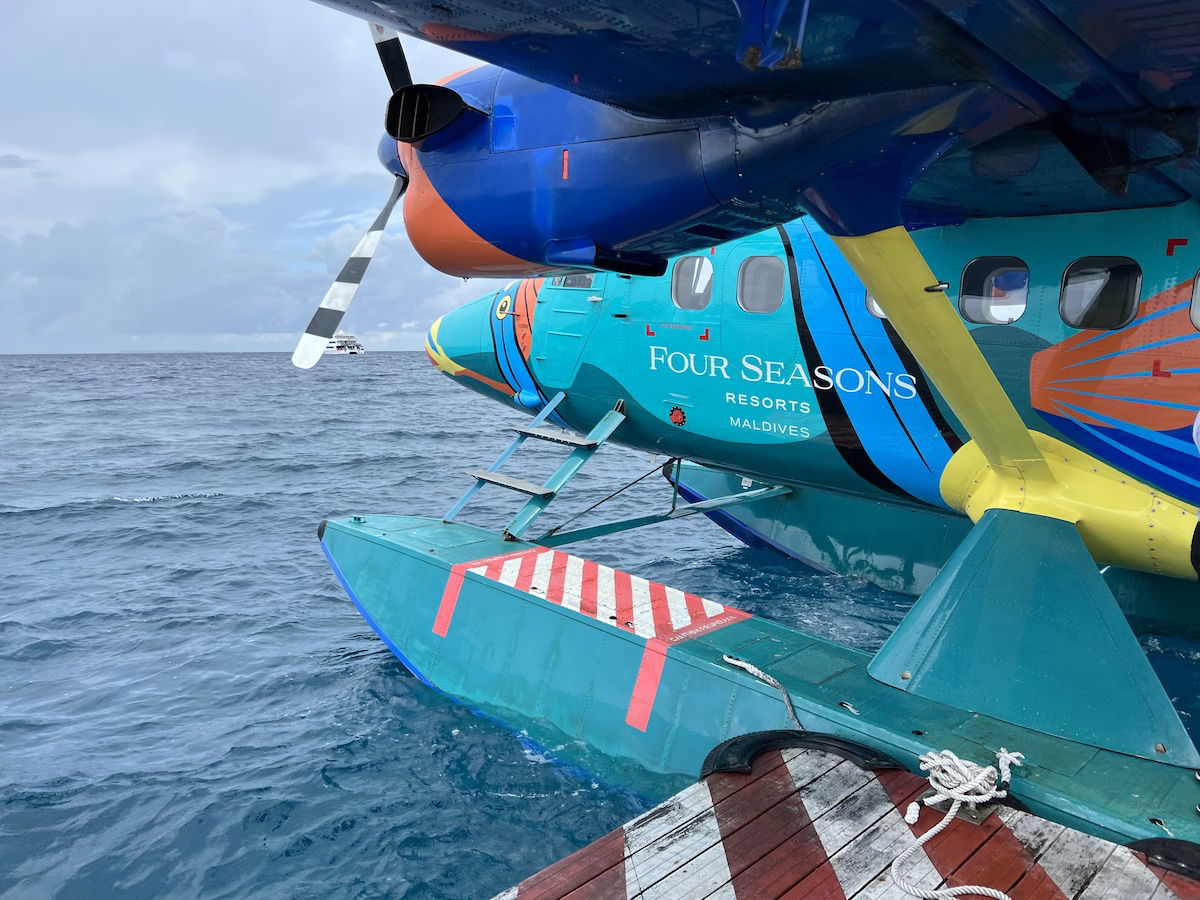 Bottom line
It's nice to be back in the Maldives after having not visited for around five years. Expect several airline and flight reviews in the coming days. Thanks so much for reading, and stay tuned!