I'm making an effort to write as many trip reports as possible. In the past few weeks I've written reviews of trips to Oman and Hawaii, and I want to now share my next trip, which is currently underway. Ford and I are off to Europe, with reviews of some flights and hotels that OMAAT readers will hopefully enjoy.
Why we decided to travel to Europe
Often my travel plans are motivated by some amazing award availability opportunity, and this trip was no exception. In late 2021 I wrote about how Singapore Airlines had wide open Suites award availability between New York and Frankfurt on the Airbus A380. This opportunity got even better when it was announced that Singapore Airlines' new A380 cabins would be available on this route.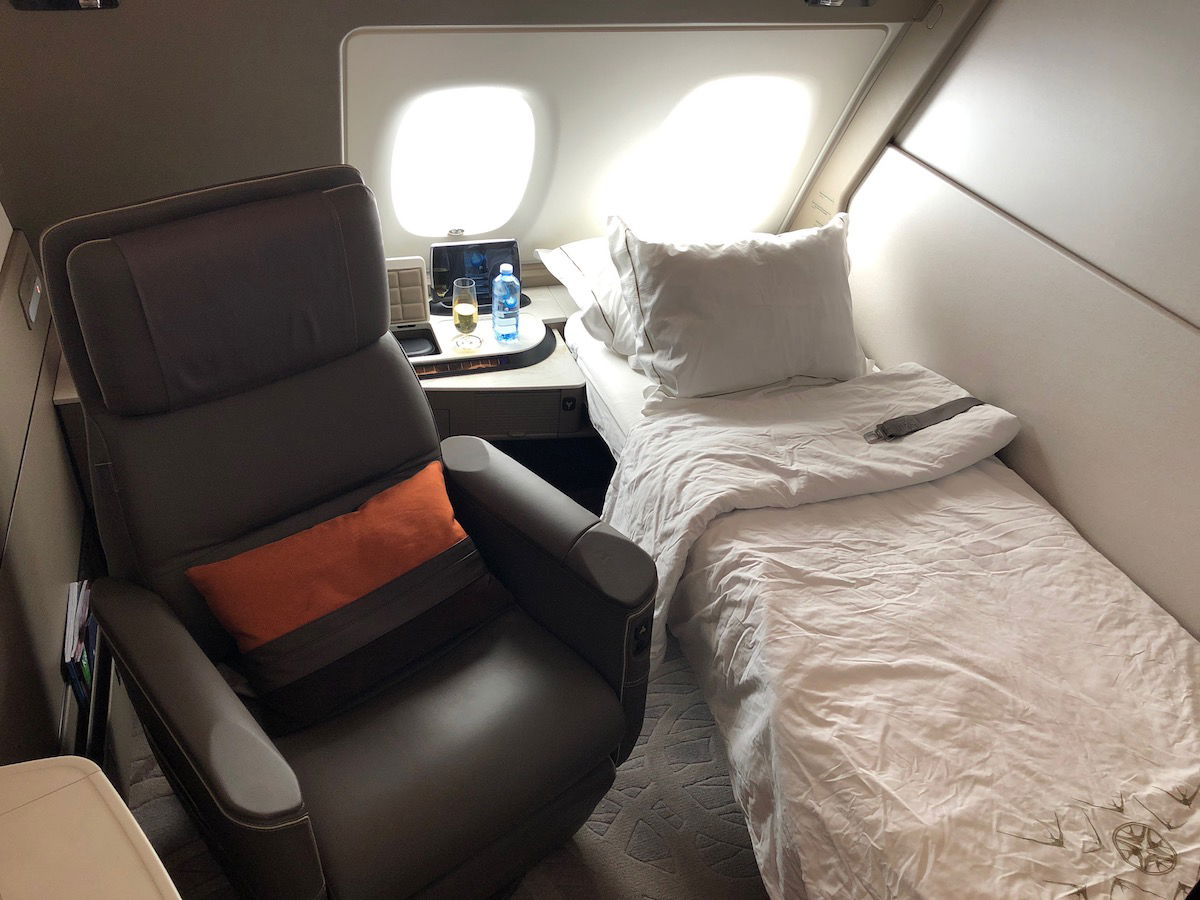 I locked in roundtrip flights from New York to Frankfurt, though initially didn't know where exactly we'd go in Europe. For me it's much easier to figure out flights than to decide where to go. In the end we decided to visit Venice, Milan, and Courchevel, and we even modified our initial flights a bit. So let's go over the details.
The airlines we flew
Initially I had booked Singapore Airlines Suites roundtrip from New York to Frankfurt on the Airbus A380, for 86,000 Singapore KrisFlyer miles per person per direction. However, I'm making an effort to review as many new products as possible, and I figured reviewing Singapore Airlines' A380 Suites twice was a bit unnecessary, especially since I've reviewed it before (though it was back in early 2018).
We ended up canceling the Singapore Suites ticket in one direction, and replacing it with a Eurowings Discover business class flight direct from Tampa to Frankfurt. Eurowings Discover is Lufthansa's new long haul low cost carrier, and let me tell you, it's no Singapore Suites. 😉
I booked Eurowings Discover business class from Tampa to Frankfurt, plus Lufthansa business class from Frankfurt to Venice, all for 70,000 Air Canada Aeroplan points per person (you've gotta love how many airline partners Aeroplan has). The Eurowings Discover experience was something…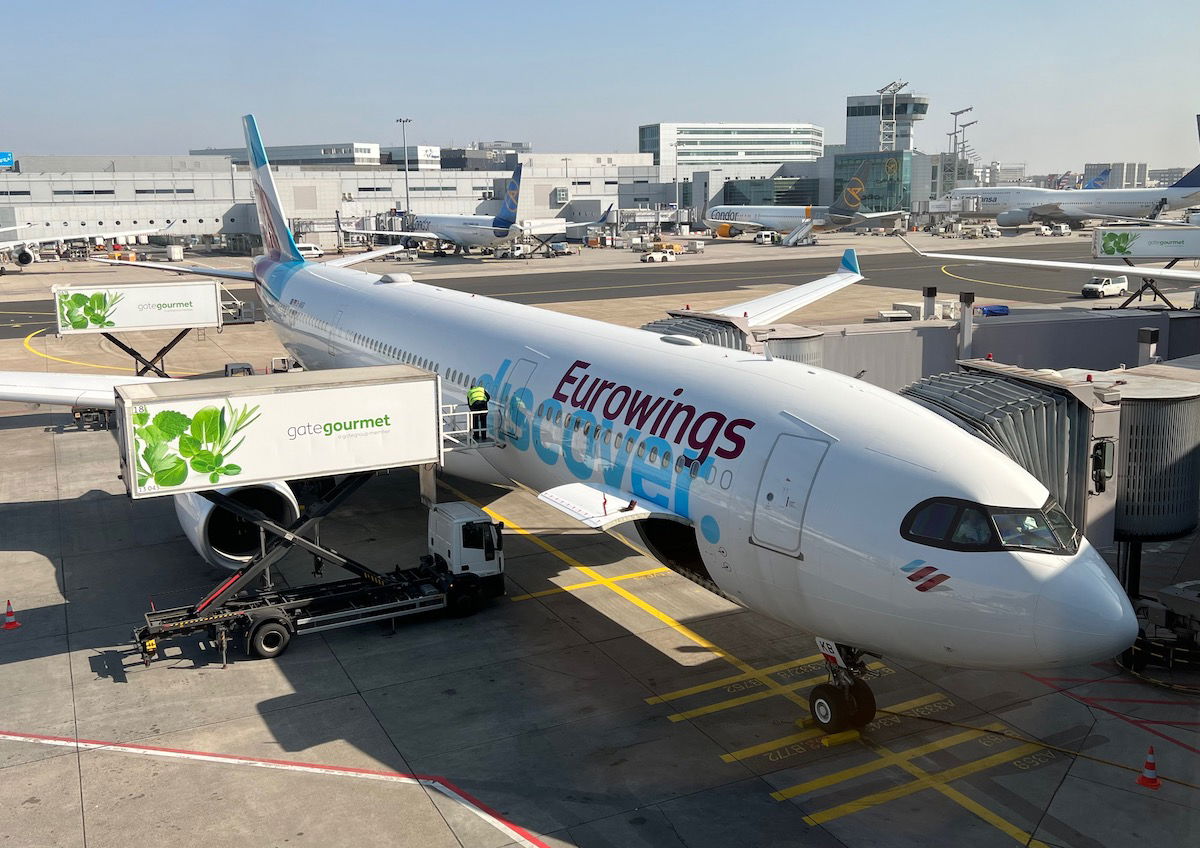 The only other flight we booked while in Europe was a SWISS Airbus A220 flight from Geneva to Frankfurt, which I'll be reviewing as well. All our other travel within Europe was by train, so I'll be reviewing Italy's shockingly luxurious train experience as well.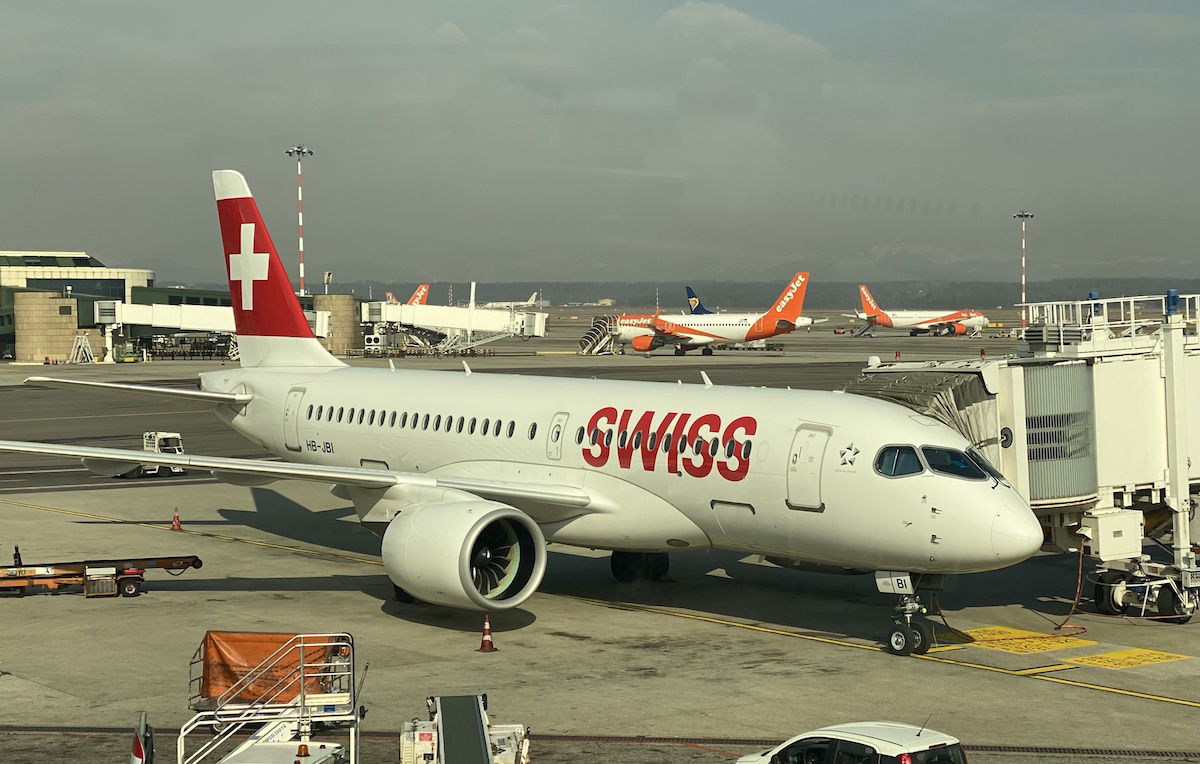 In the individual review posts I'll talk more about the booking process for each flight, the taxes and fees, etc.
The hotels we stayed at
Our first stop in Europe was Venice. I haven't been to Venice in over 20 years, and visiting in summer has little appeal to me, given how crowded it gets. Going in late March ended up being beyond amazing — we had perfect weather (it was sunny and low 60s during the day), and it wasn't crowded. I can't believe I hadn't visited Venice for this long, because the city is amazing.
We ended up splitting our time in Venice between two points hotels that have been on my list for quite a while — Gritti Palace, a Marriott Luxury Collection property, and the St. Regis Venice.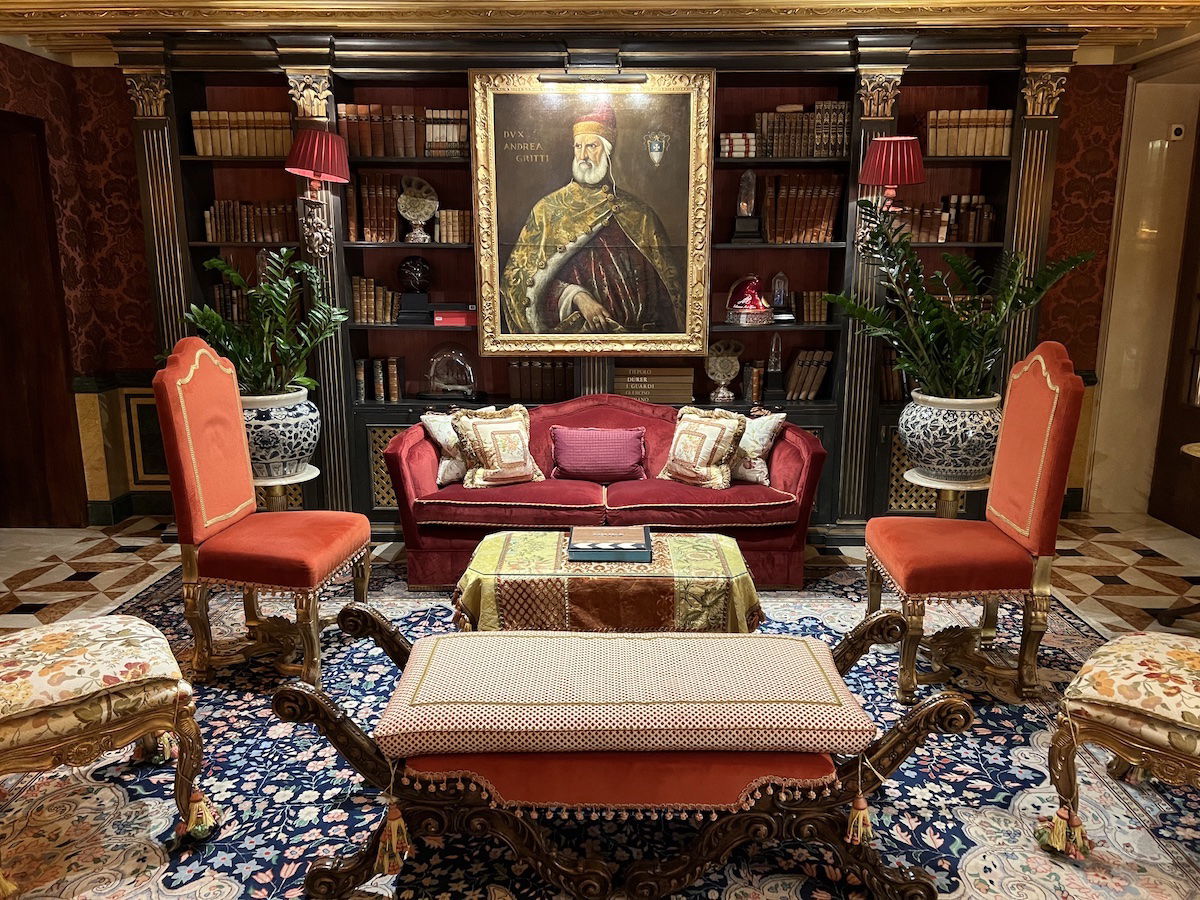 You might be surprised by the hotel I ended up preferring, as it wasn't what I was expecting.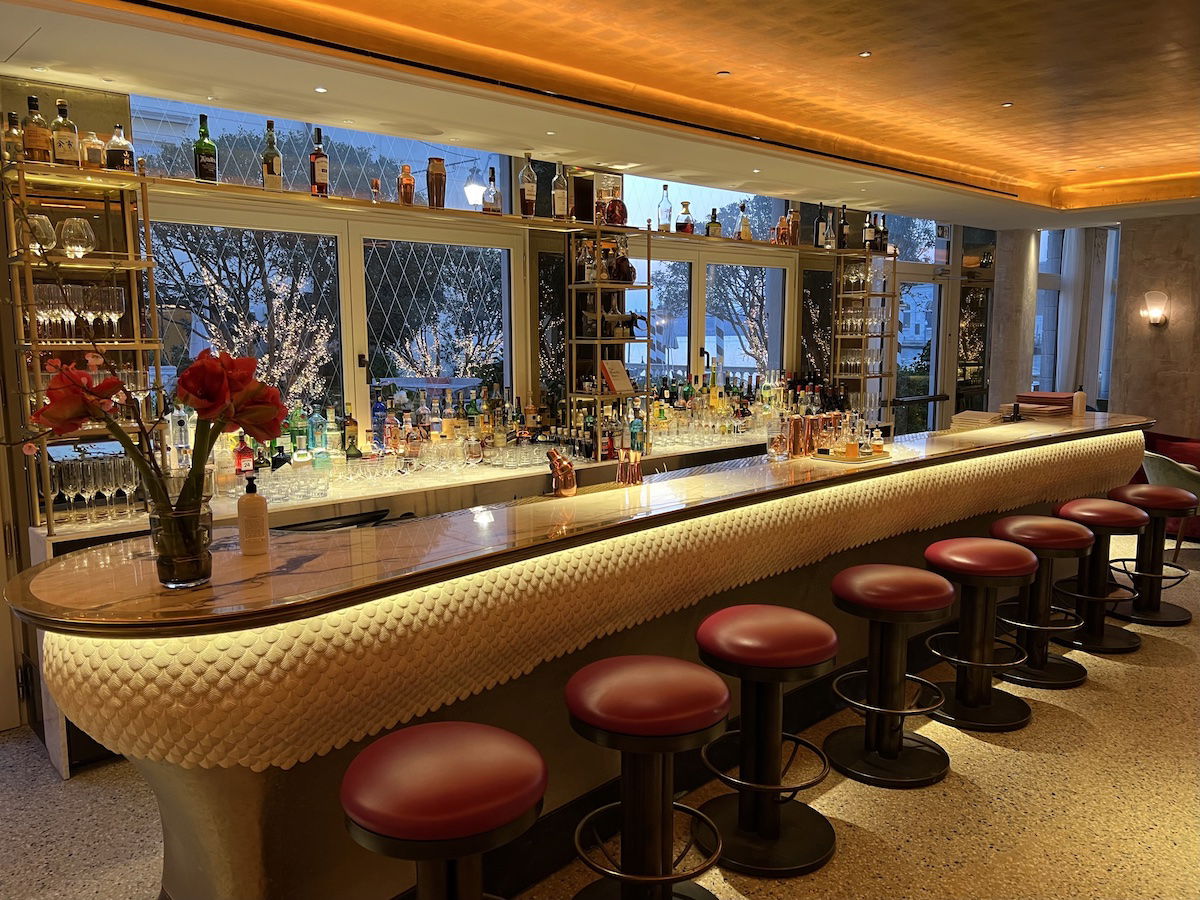 Next up we spent a couple of nights in Milan, and we decided to check out the BVLGARI Milan. While BVLGARI is a Marriott brand, it doesn't participate in Marriott Bonvoy, much like Ritz-Carlton Reserve. However, I've never stayed at a BVLGARI before, and was curious to see what the luxury brand's entry into the hotel space was like.
Ford's a skier, so he was hoping to get in one last ski session before the season ends, so we decided to then travel to Courchevel. I've never been to Courchevel before, and was curious to check it out. There are sadly no points hotels in Courchevel, so we decided to book Les Airelles Courchevel, an independent hotel that's sure to be quite an experience.
Lastly, we had to overnight in Frankfurt, so booked a night at the Marriott Frankfurt Airport. This is part of the former Sheraton, so I'm curious to see how the property compares.
I'll be reviewing each of these hotel experiences, and will share more about the booking process with each installment.
Bottom line
It sure is nice to be doing some more consistent traveling again. I'll have reviews of Eurowings Discover A330 business class, Singapore Airlines A380 Suites, SWISS A220 business class, plus several hotels, including two points hotels that have been near the top of my list of properties to visit.
While I only recently got underway on this trip, I'm really enjoying being in Europe this time of year so far. I usually prefer warm climates, but it has been mild and quiet here, which is a treat.
Stay tuned, and thanks so much for reading!