As I've written about, Qatar Airways is currently leasing some Cathay Pacific Boeing 777s (or as I like to call them, Qatar Pacific 777s). Yesterday I had the chance to fly one of these from Male (MLE) to Doha (DOH), and it was AWESOME. While I'll have a full trip report soon, I wanted to post a little teaser.
Flying a Cathay Pacific 777 made me nostalgic
Back in the day I'd fly Cathay Pacific first class all the time, and I'd pass through Hong Kong multiple times per year. That hasn't happened since the start of the pandemic, and for that matter I fear Hong Kong may never be the same.
Stepping onboard this plane made me so nostalgic…. I was both ridiculously excited, and kind of sad thinking about what has happened to Cathay Pacific.
For what it's worth, these jets are being dry leased by Qatar Airways on a long term basis, as the planes have been repainted in a quasi-Qatar Airways livery. All the pilots and flight attendants are from Qatar Airways.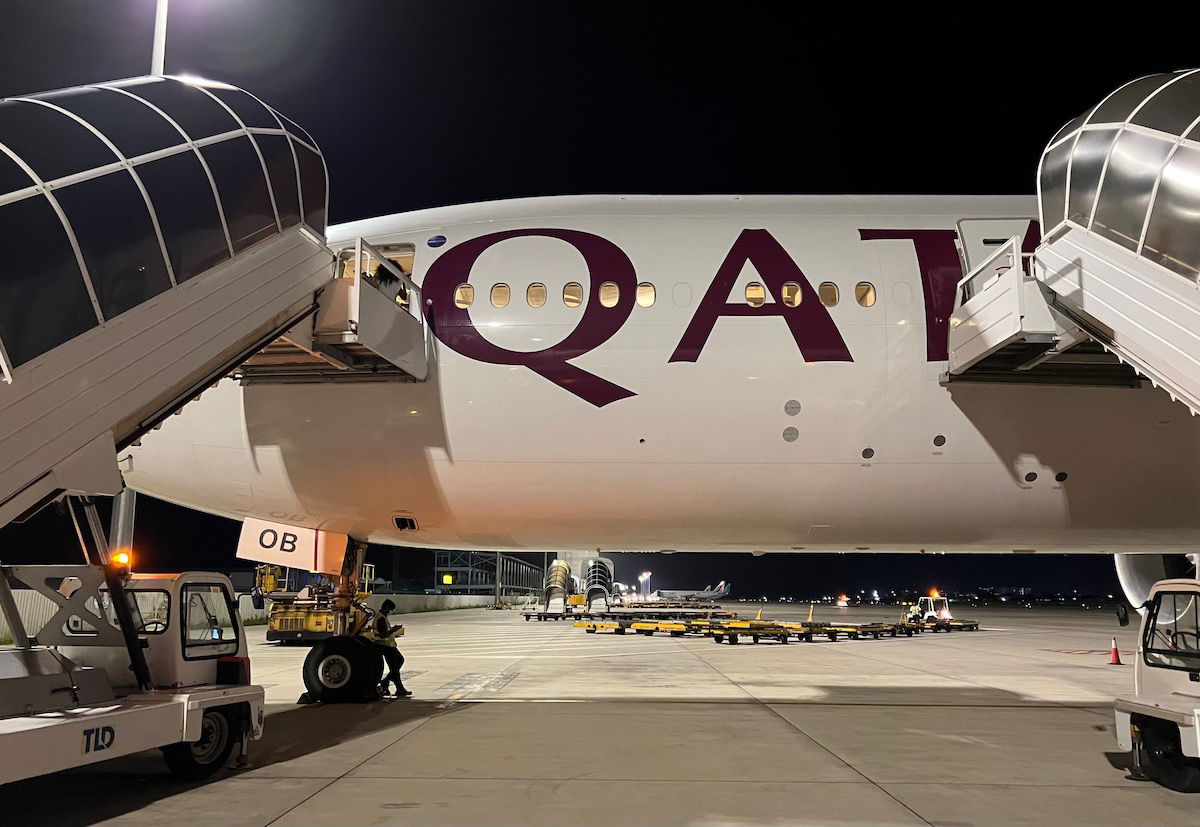 The interior looked familiar, but with some Qatar Airways touches. For example, the cabins have been reupholstered, so there's a lot more of Qatar Airways' signature burgundy.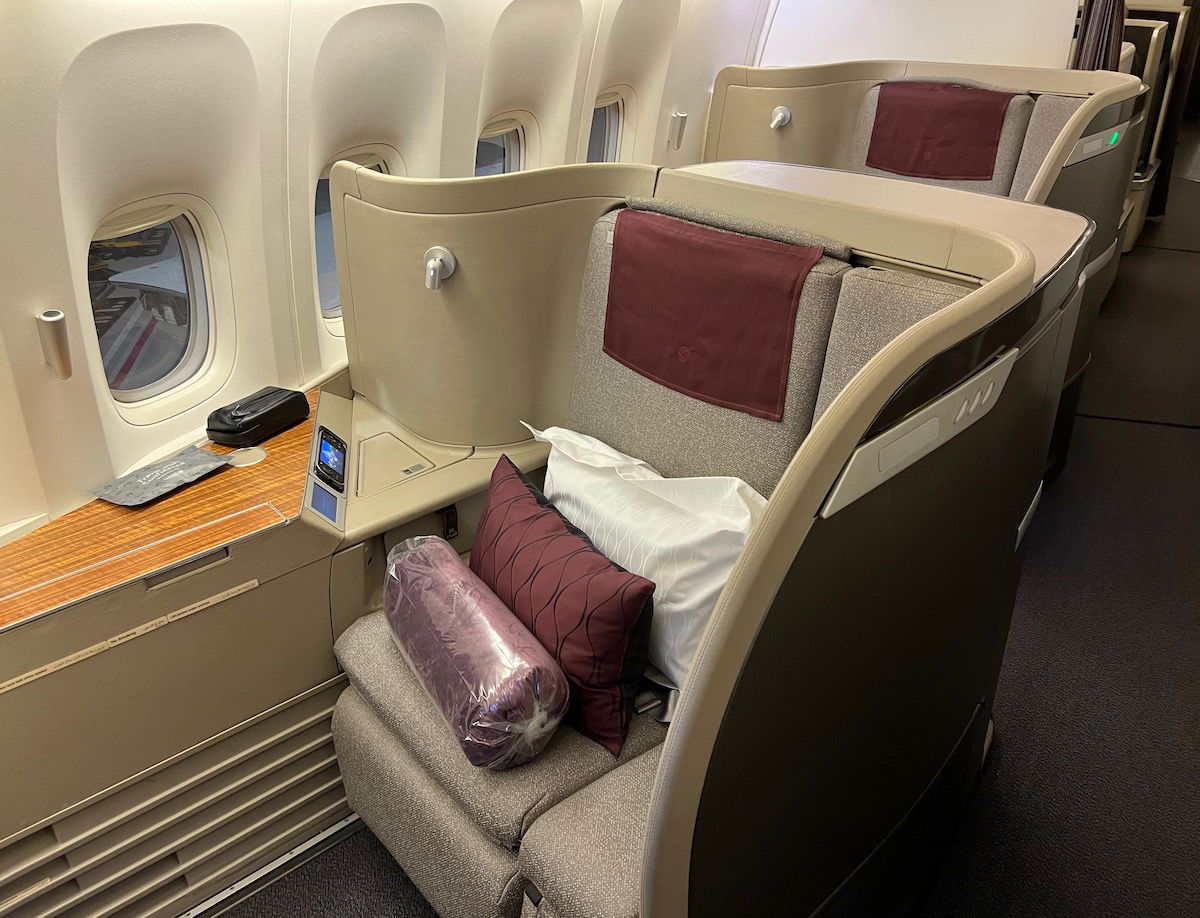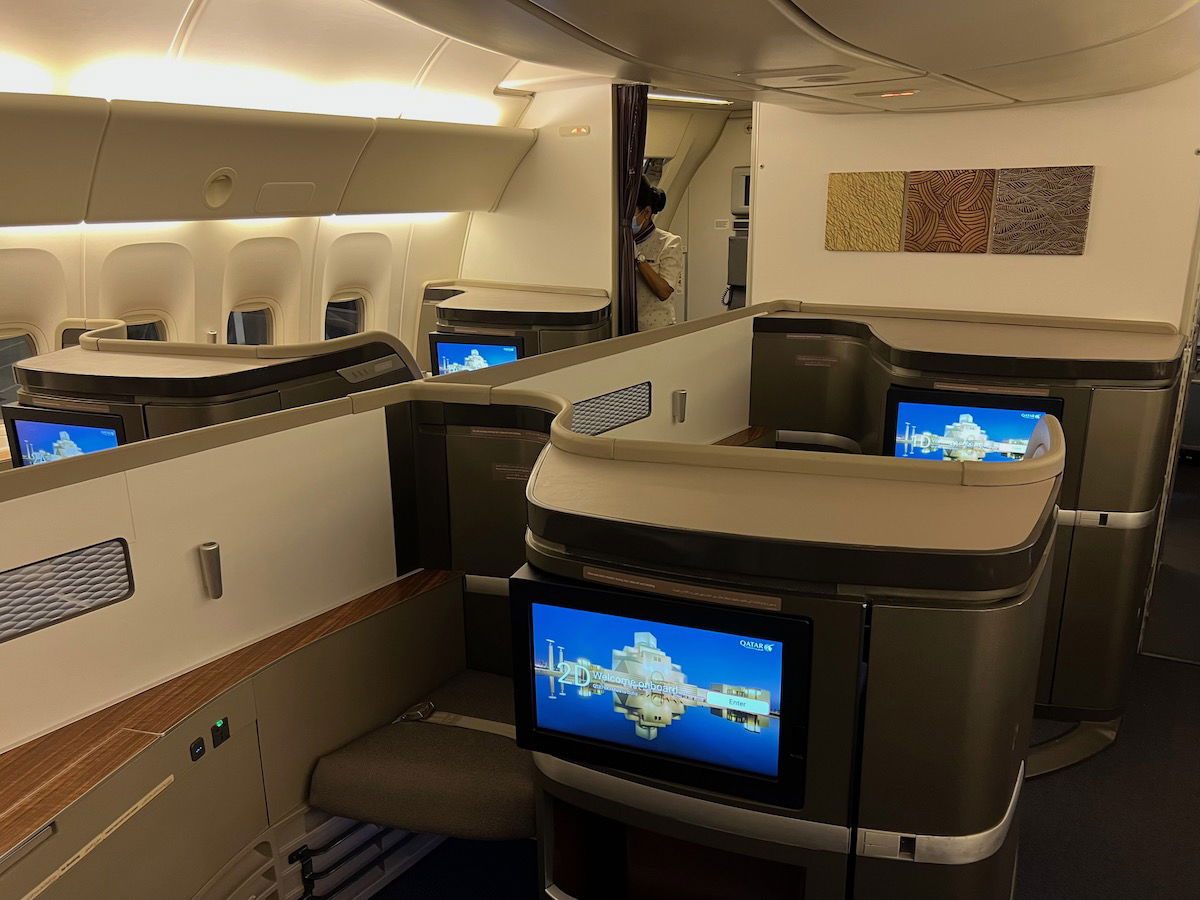 Most things have been rebranded to reflect Qatar Airways, from the entertainment system to the Wi-Fi. The only sign of Cathay Pacific's logo was on the seat control monitor next to the entertainment controller… hah.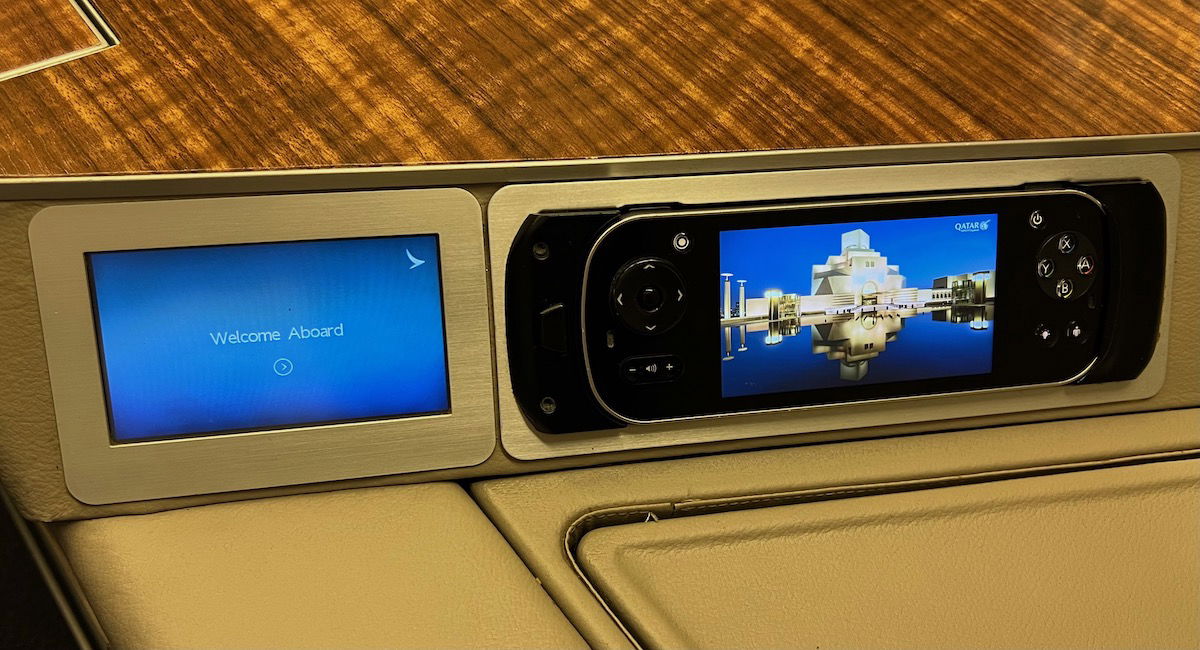 Qatar Airways' incredible first class soft product
Qatar Airways' first class soft product is simply unreal. This was a roughly four hour flight departing at 9PM and arriving around 11PM. I challenge anyone to name an airline that offers a comparable soft product on a route like this.
There was full bedding, plus a Diptyque amenity kit at my seat upon boarding.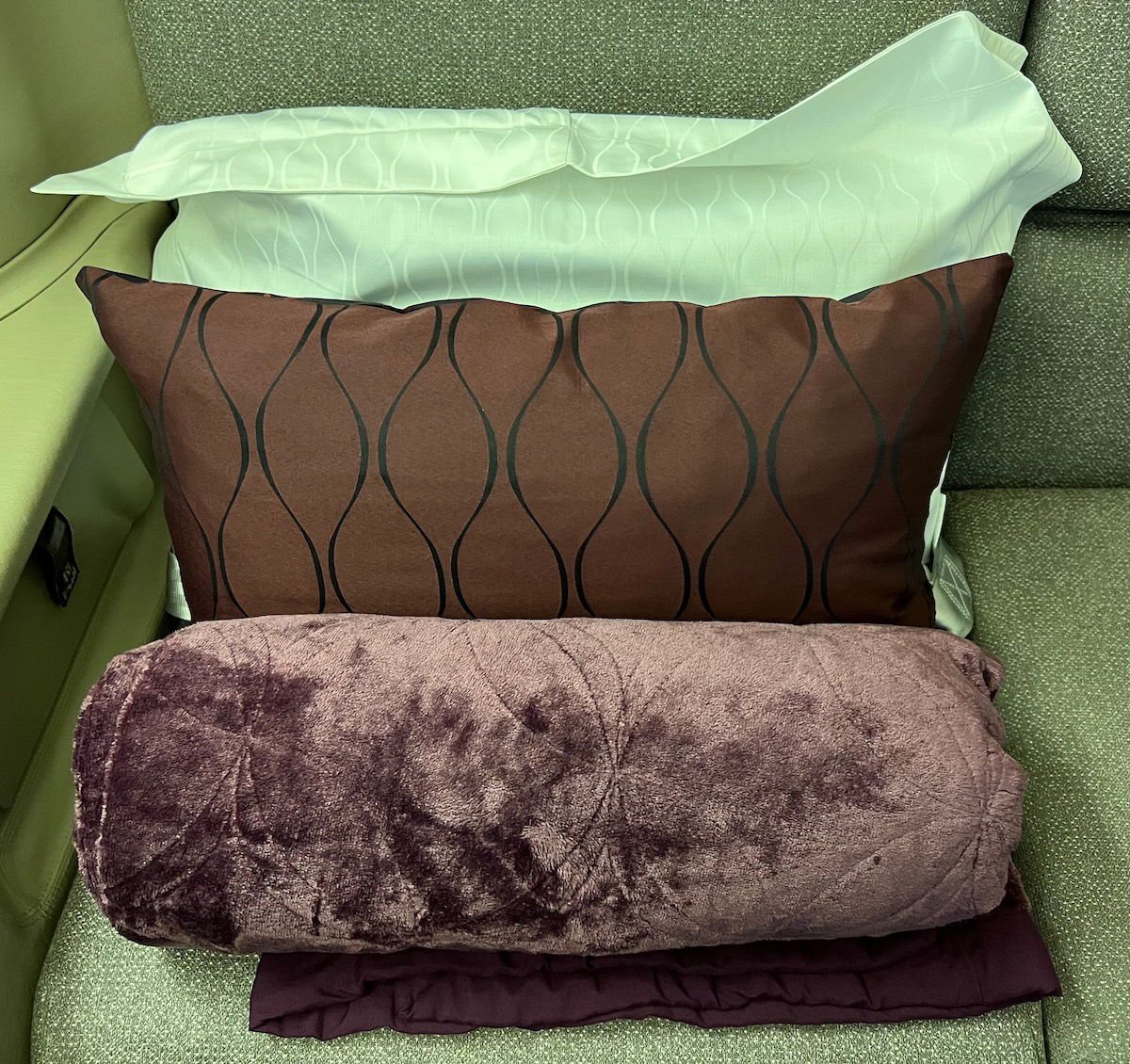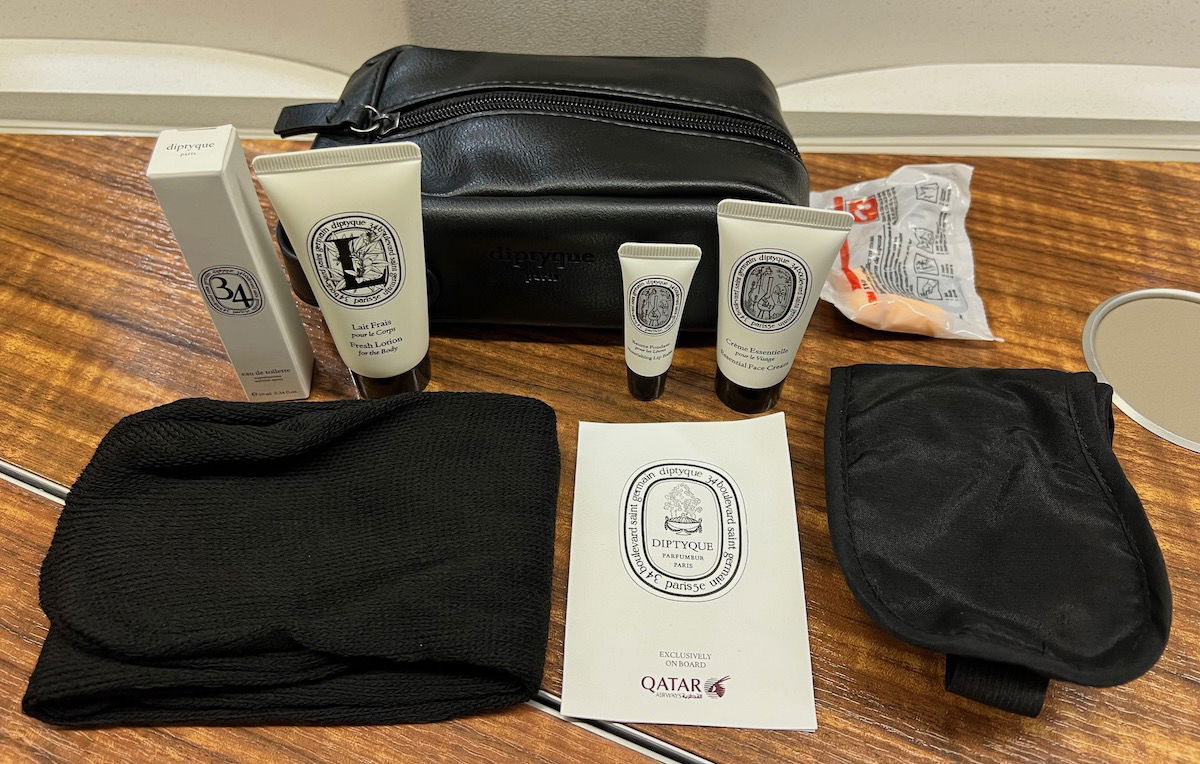 Before departure there were drinks, a warm or cold towel, and a little snack of parmesan and olives.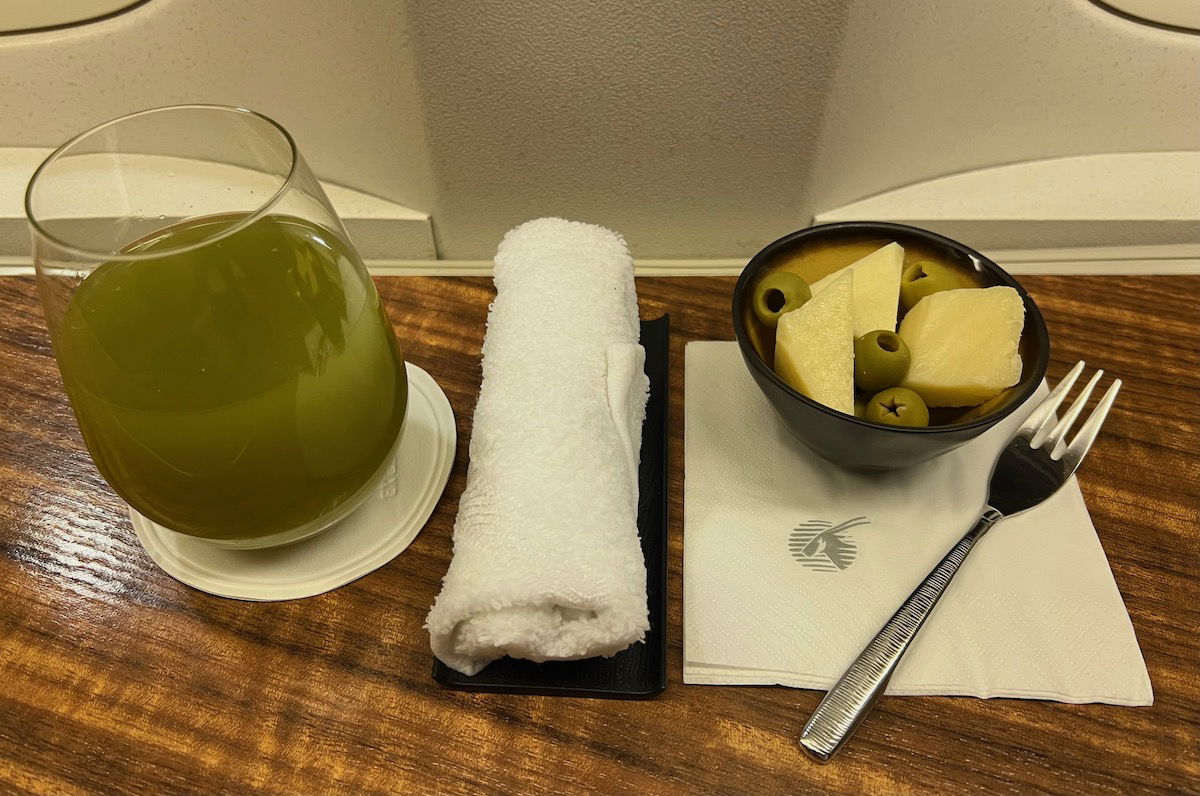 After takeoff there was 2004 Krug and some mixed nuts. Yep, just some casual $330+ per bottle champagne…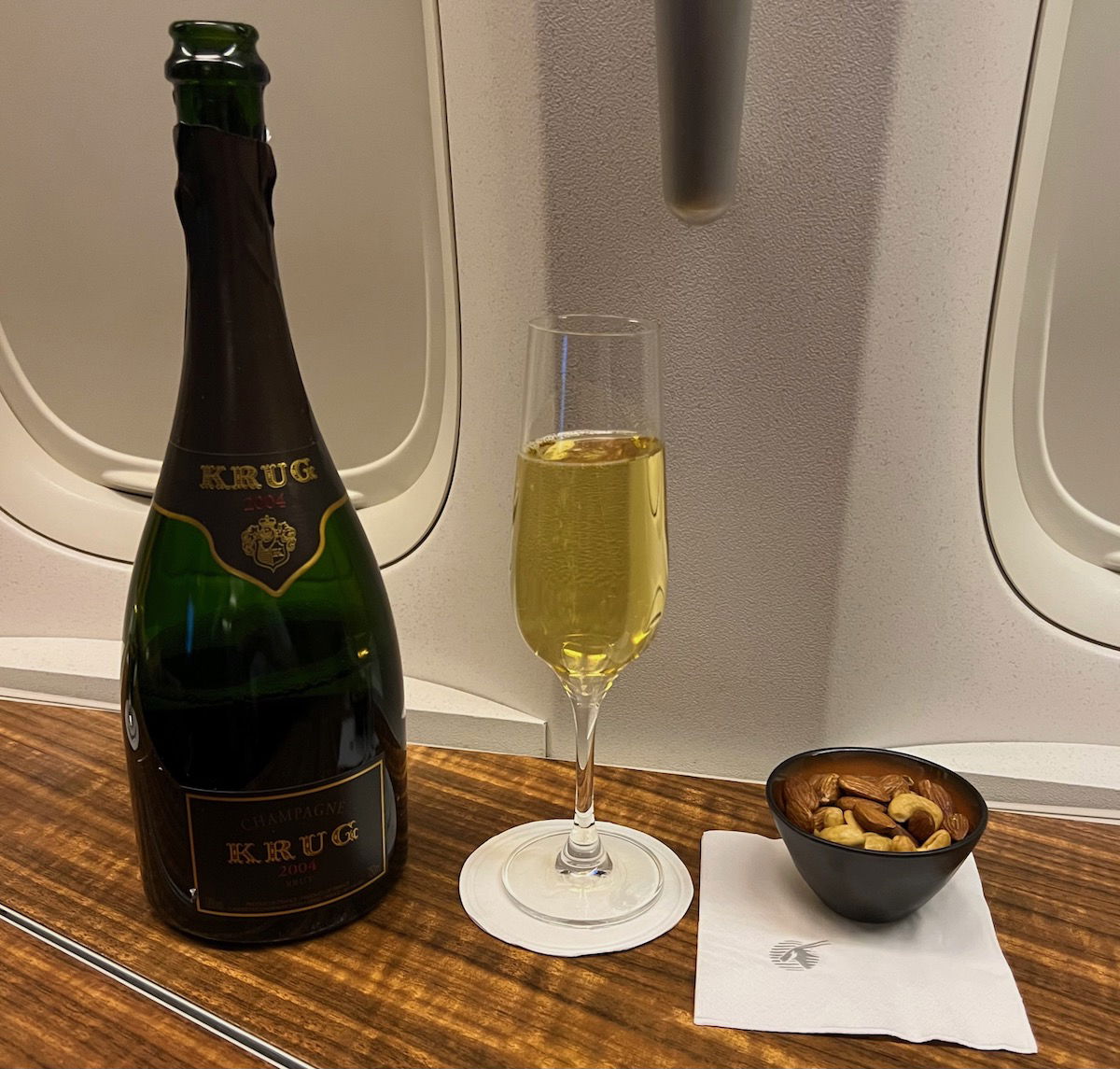 Then there was a full, beautifully presented caviar service.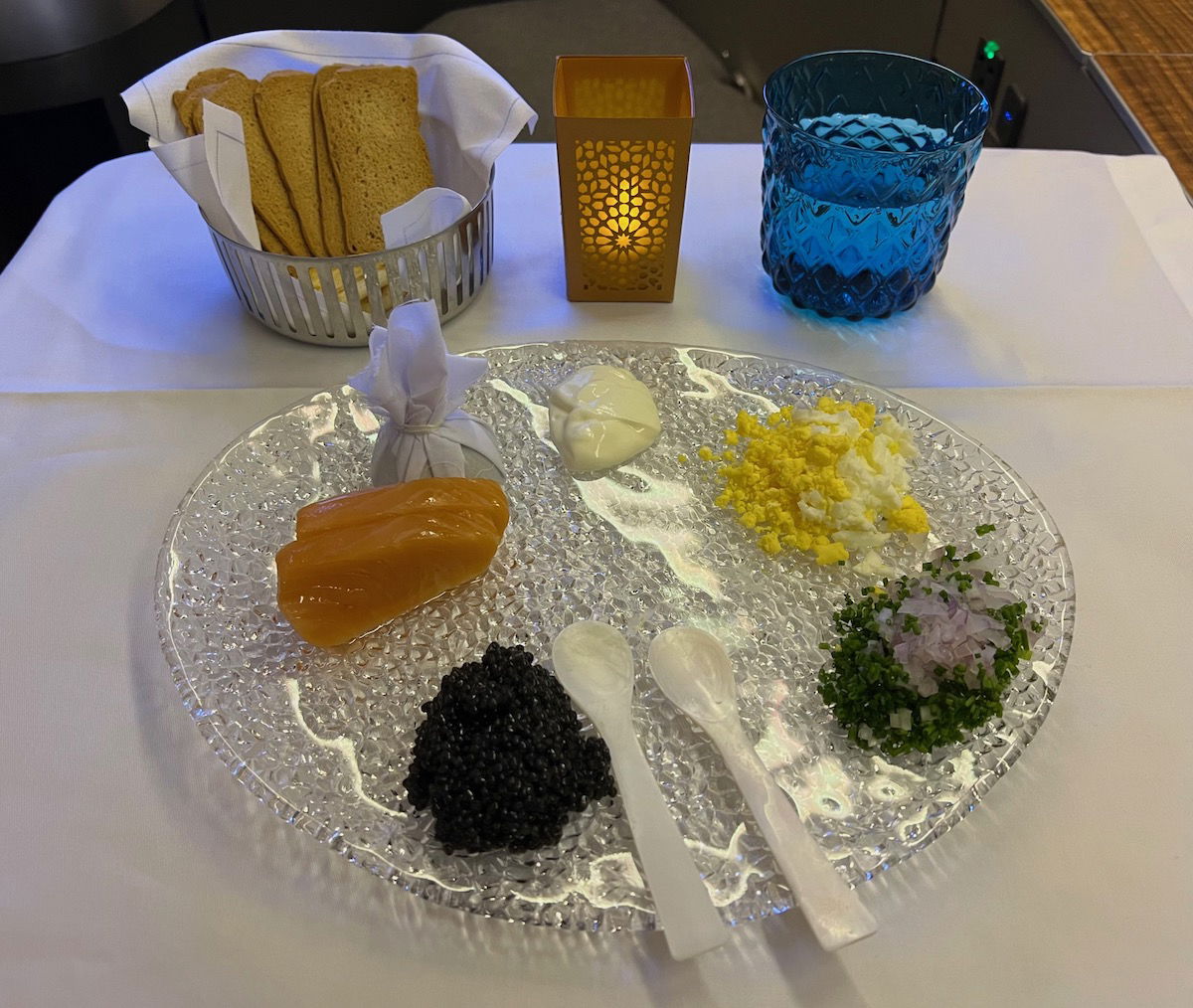 Then a delicious mushroom and hazelnut soup.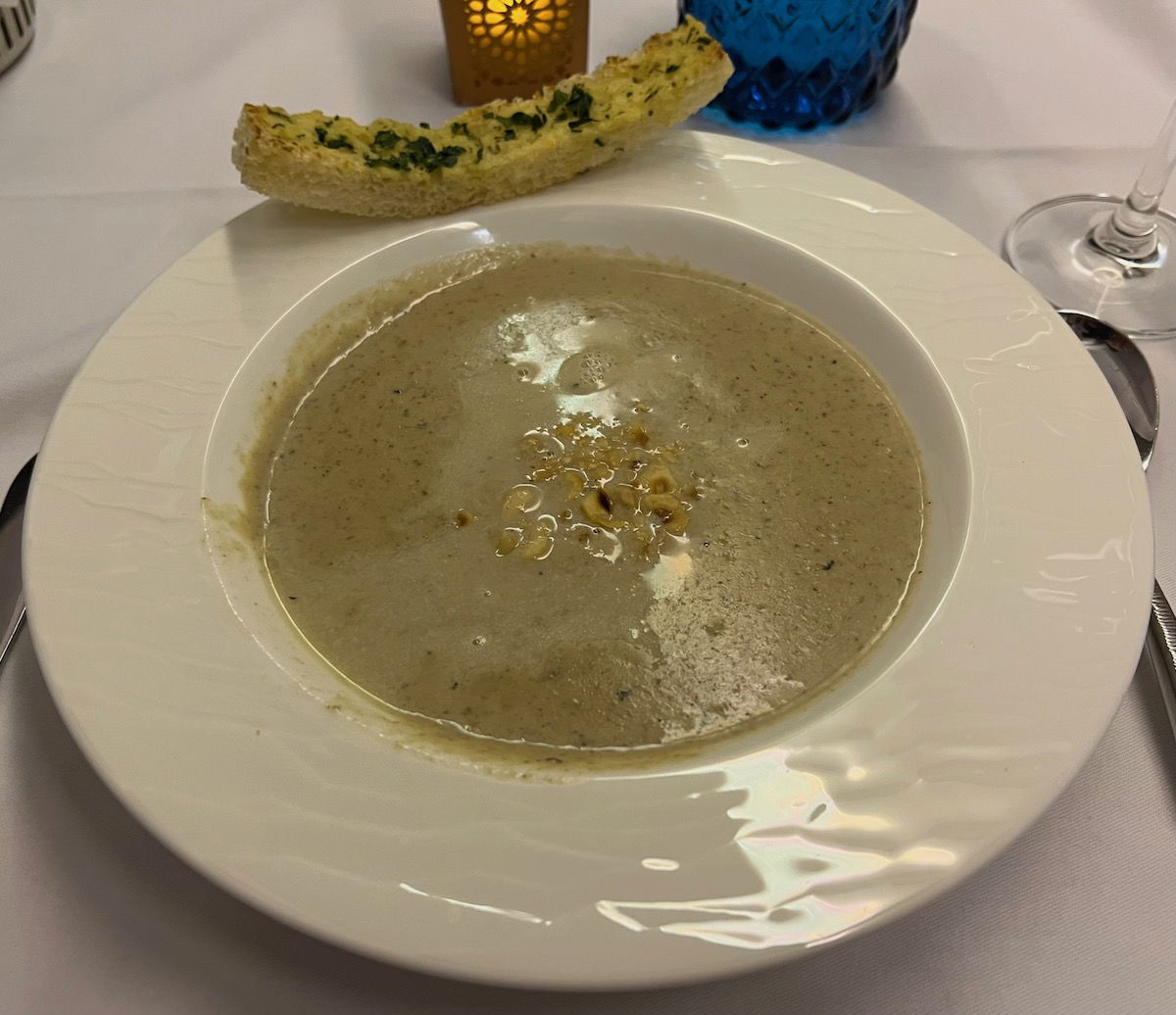 And a traditional Arabic mezze.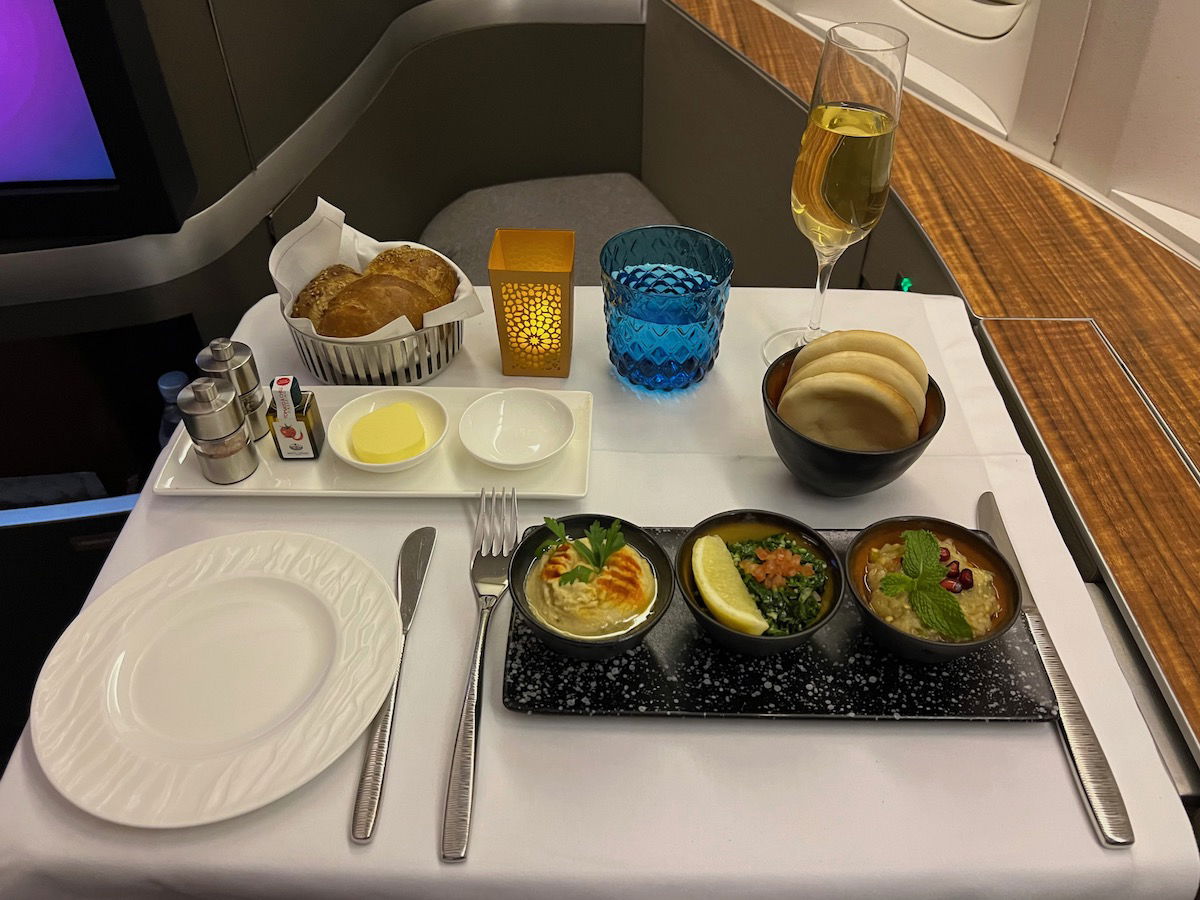 And a seared salmon and prawn main course.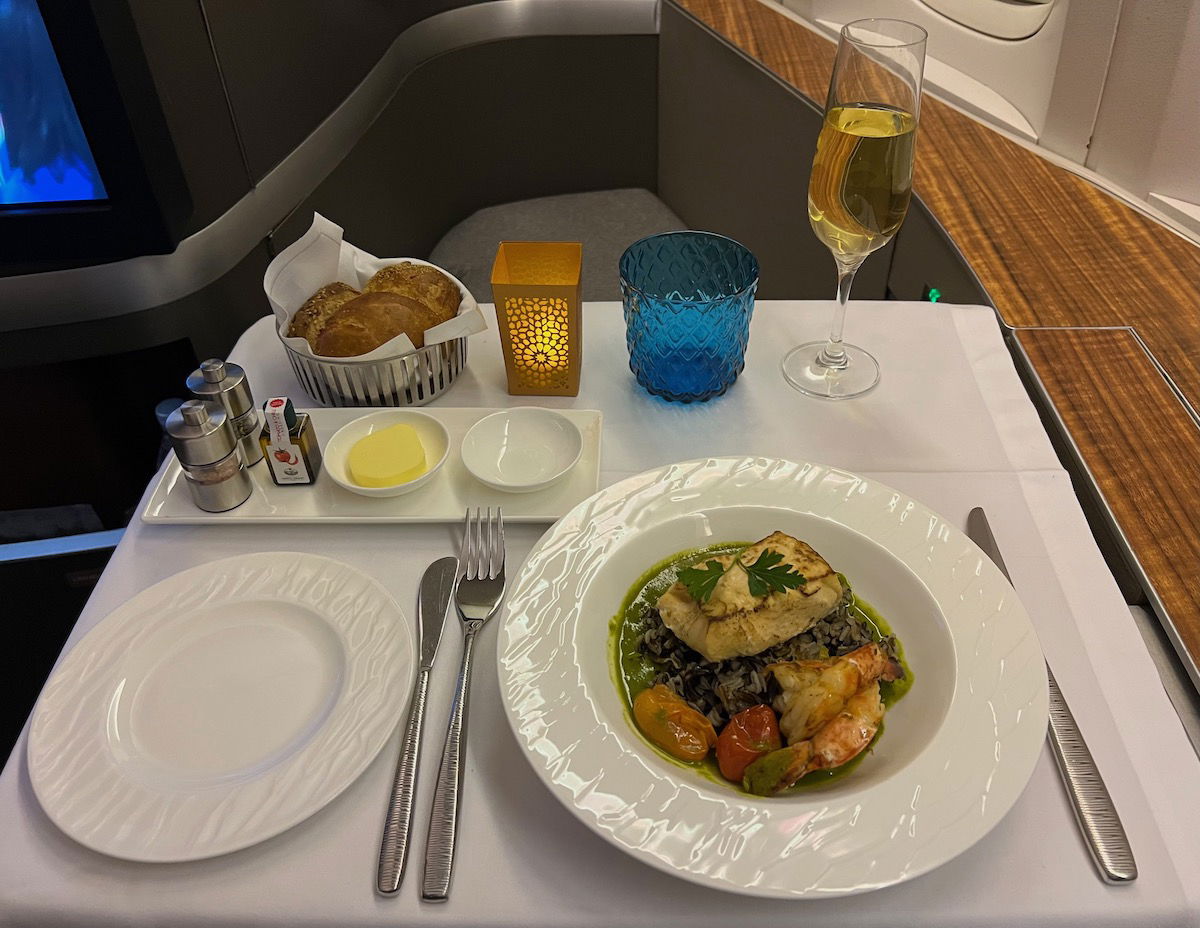 And a sticky date pudding with vanilla ice cream.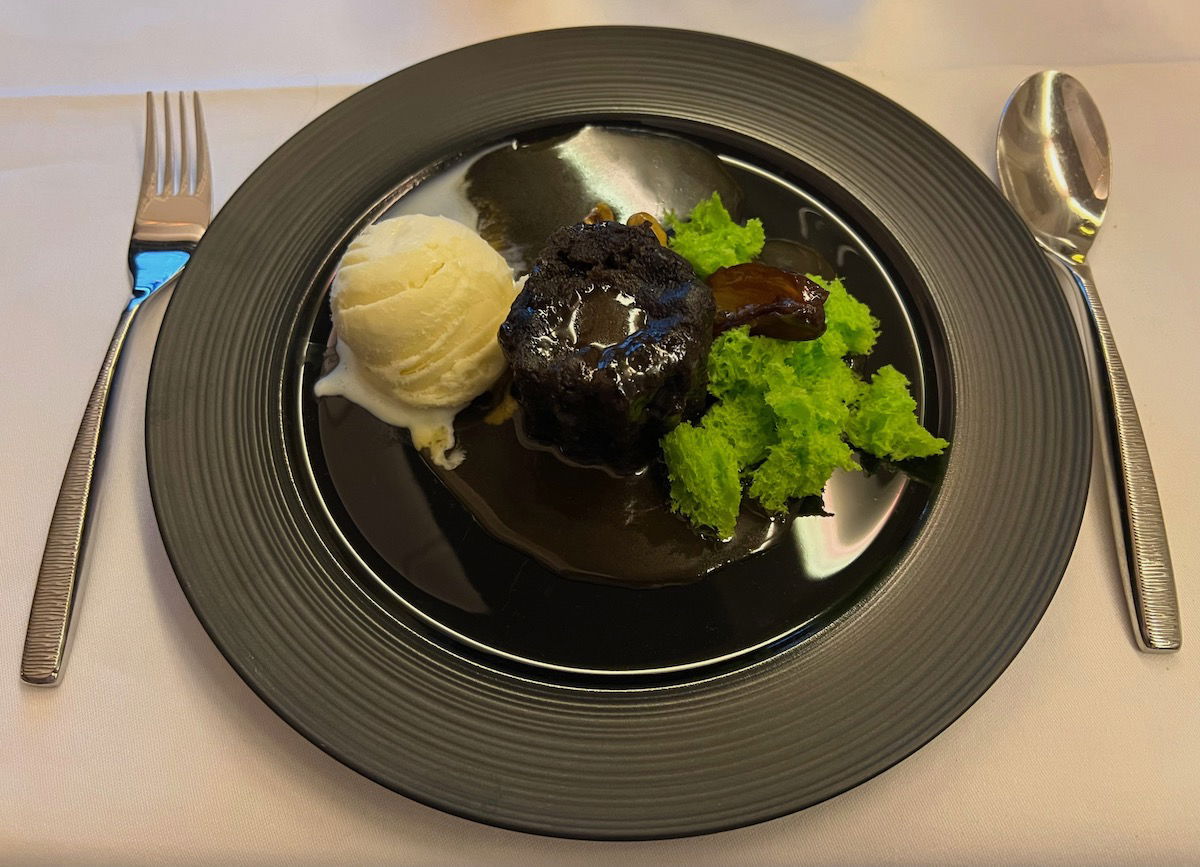 After a leisurely meal that took about two-thirds of the flight, I was asked if I wanted turndown service and pajamas. Why yes, of course I'd like to change into pajamas for my 45 minute pre-landing nap!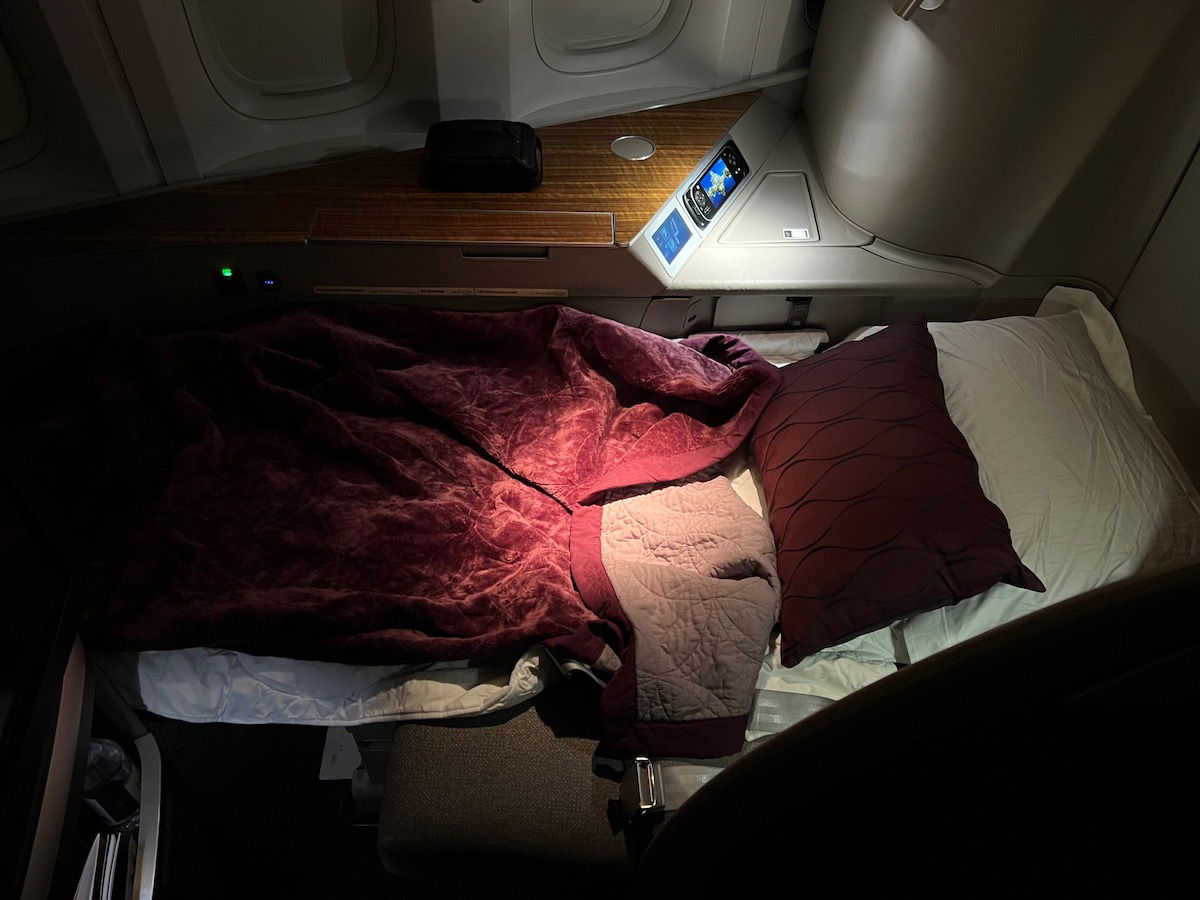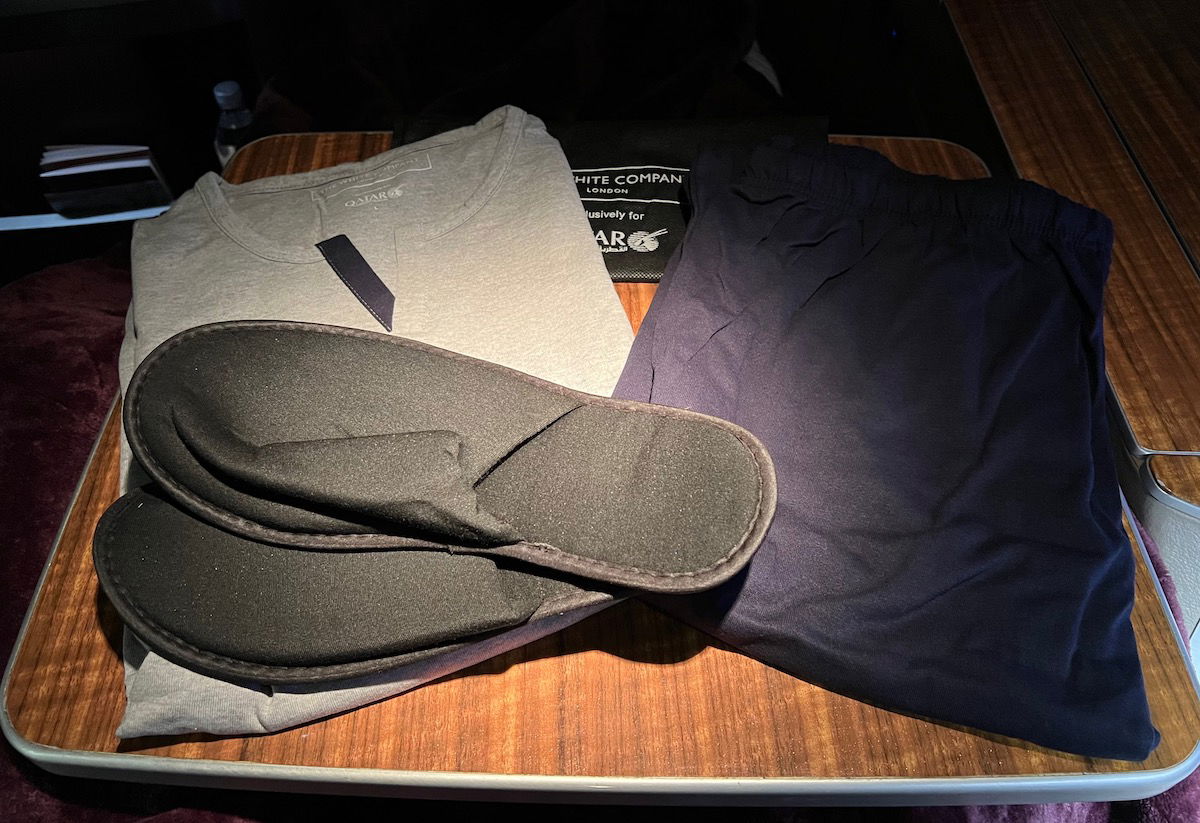 Seriously, does any airline in the world offer this level of soft product on a four hour first class flight?
Oh, and on top of everything else, we had the entire cabin to ourselves. Yes, this was my best use of 40,000 American AAdvantage miles ever…
Bottom line
Qatar Airways is known for its incredible business class product, but the airline only has a very small first class footprint. At the moment Qatar Airways is leasing some 777s from Cathay Pacific, and what a treat it is to fly these upfront.
Not only did I love getting a little reminder of Hong Kong, but Qatar Airways' first class soft product is also in a league of its own for a flight of this length. If you have the chance to fly to between Doha and the Maldives, I can't recommend this experience enough (and there's plenty of award availability).
Has anyone else had the pleasure of flying one of these leased jets in first class?