It looks like Qatar Airways will be leasing some Boeing 777s from Cathay Pacific, and this has some interesting implications for the passenger experience.
Qatar Airways flying Cathay Pacific 777s to Hong Kong & Male
As noted by the awesome @AirlineFlyer, Qatar Airways seems to have plans to lease Boeing 777-300ERs from Cathay Pacific in early 2022. I'm still working on figuring out the scale of this lease arrangement — I suspect this has to do with Qatar Airways having to ground much of its A350 fleet due to fuselage issues. Keep in mind that Qatar Airways also owns a stake in Cathay Pacific.
At a minimum it appears that in February 2022, Qatar Airways will fly these planes from Doha (DOH) to Hong Kong (HKG) and Male (MLE). If you look at the seatmap, you'll see that it matches the four class layout that Cathay Pacific has, which features 296 seats. This includes:
Six first class seats, in a 1-1-1 configuration; Qatar Airways will sell first class on these planes
53 business class seats, in a 1-2-1 configuration
34 premium economy seats, in a 2-4-2 configuration; Qatar Airways will sell this as economy, so there won't be a dedicated service or pricing in premium economy
203 economy seats, in a 3-4-3 configuration

Cathay Pacific seems to have two first class award seats available on most of these flights, so that's kind of cool. Keep in mind that Qatar Airways otherwise only has long haul first class on Airbus A380s, which have recently been reactivated.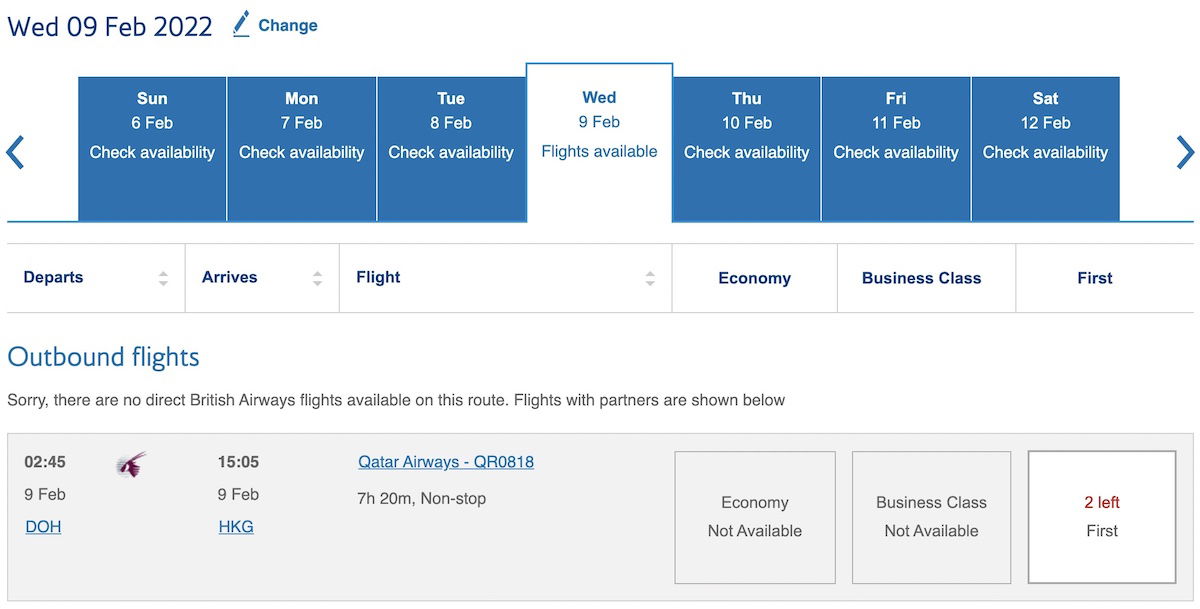 Of course this is of limited use at the moment. Hong Kong isn't open to visitors, and those who are eligible to enter have to undergo a quarantine. So Male is the only practical route here, at least that I can see.
What does this mean for passengers?
There are implications here for those in all cabins. Some people will be happy to have first class on more Qatar Airways planes, as that's not something that Qatar Airways typically offers on 777s. Cathay Pacific's 777 first class is excellent, with fully flat beds featuring direct aisle access.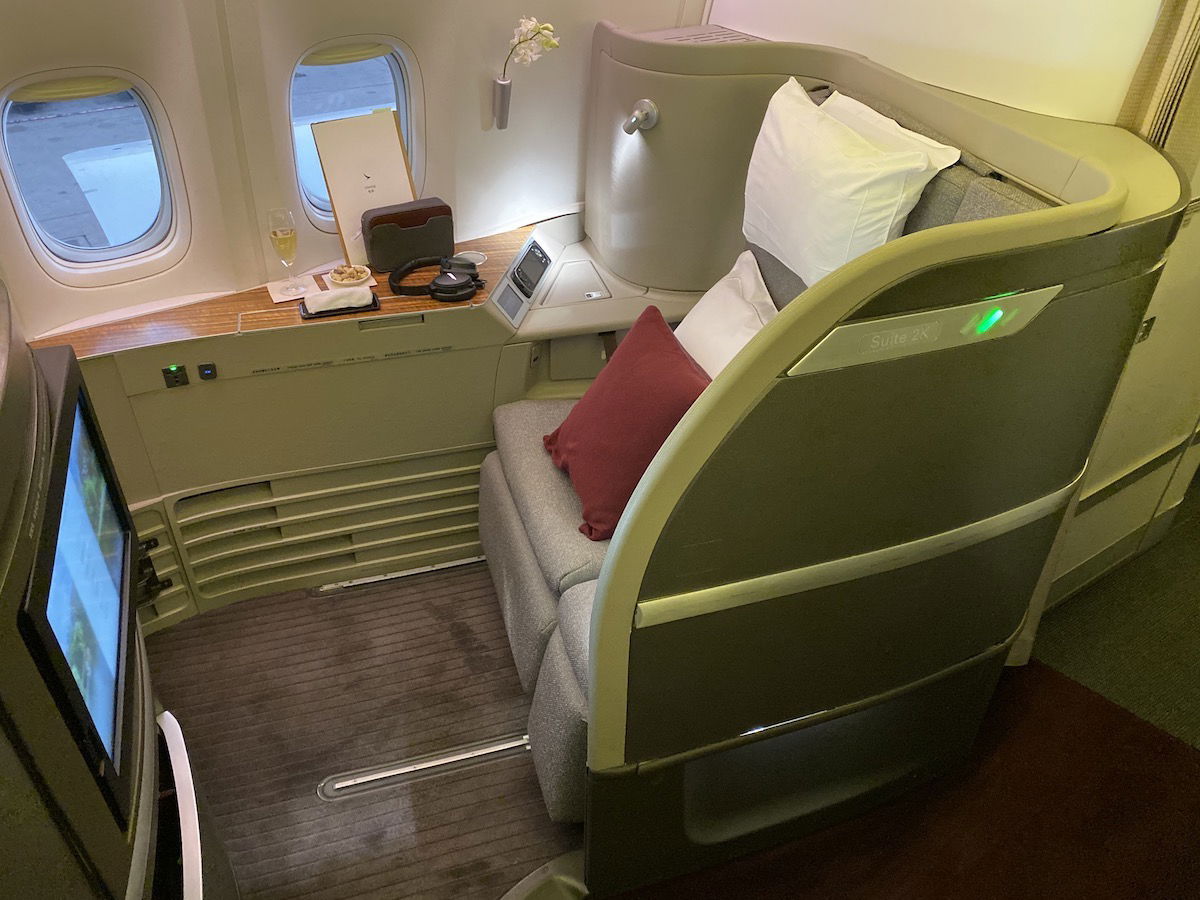 In business class it's a different story. Qatar Airways' 777 business class is phenomenal, as the airline is known for its Qsuites.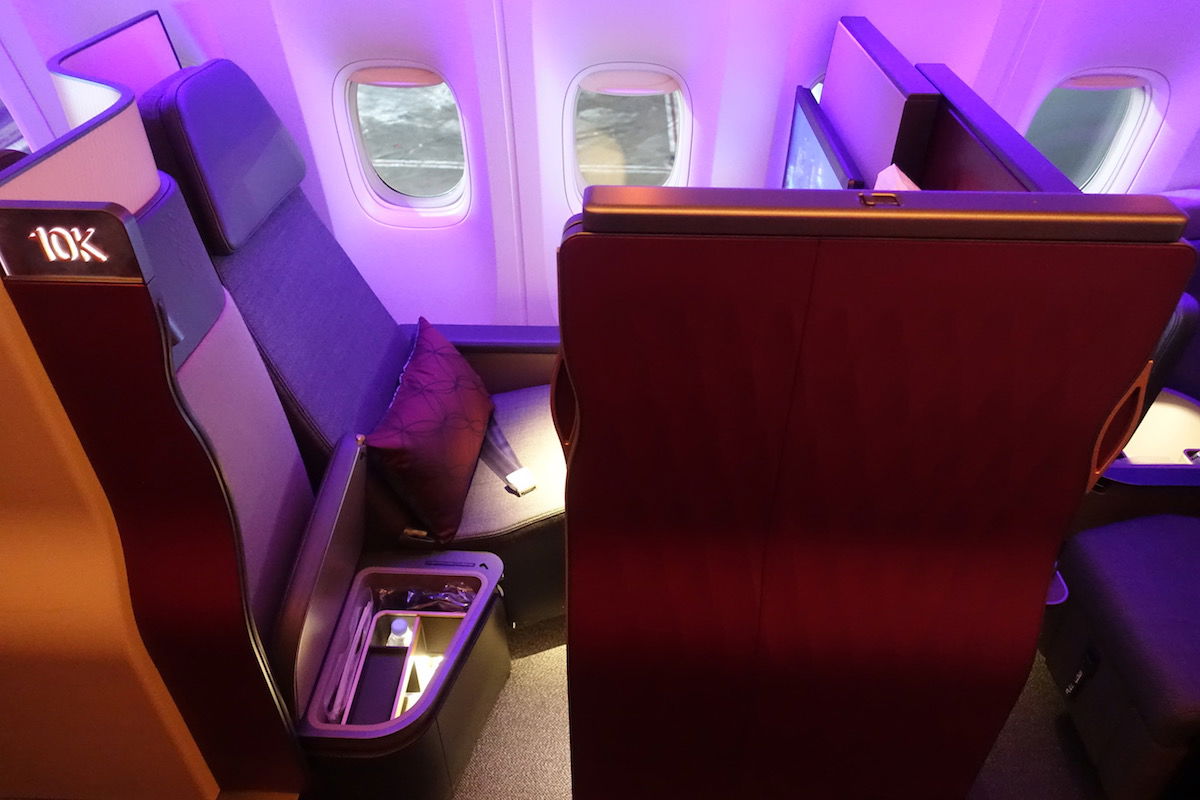 Meanwhile Cathay Pacific's 777 business class consists of reverse herringbone seats, which are excellent, but not quite as good as what you'll find on Qatar Airways.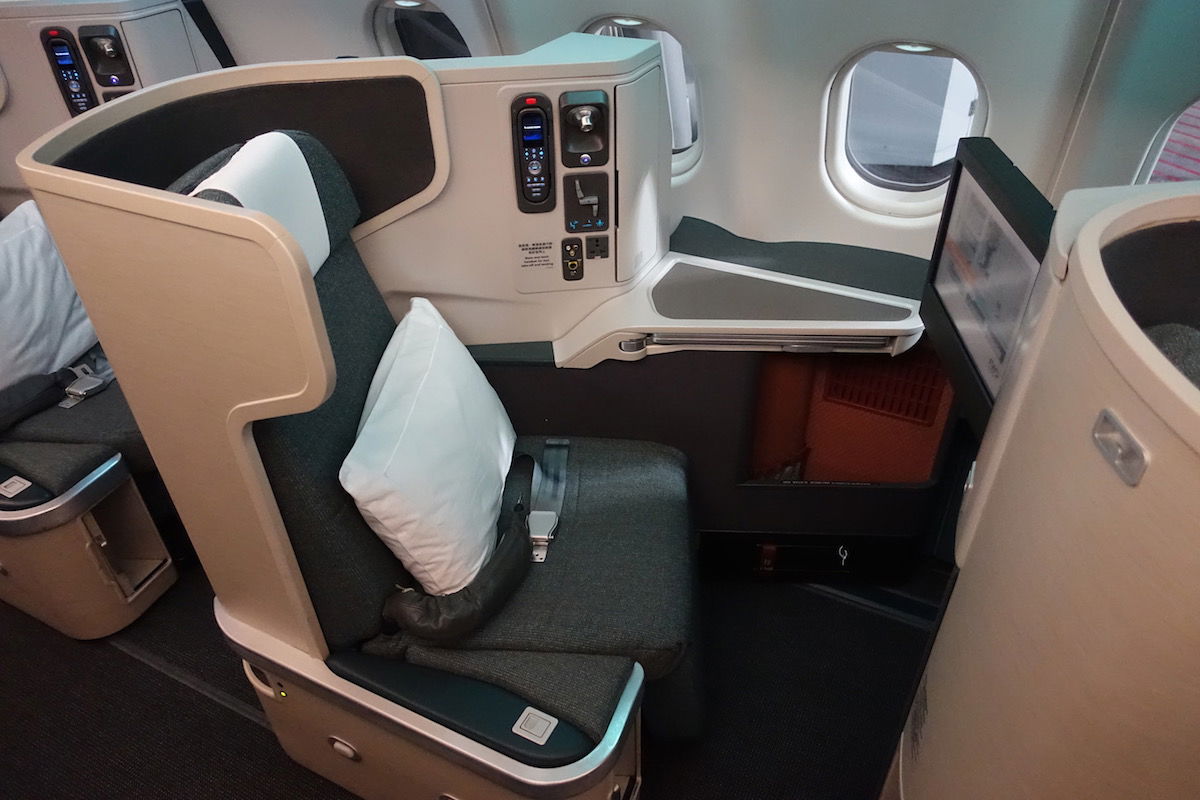 In economy, some passengers will be treated to premium economy seats in lieu of economy, which is quite an upgrade.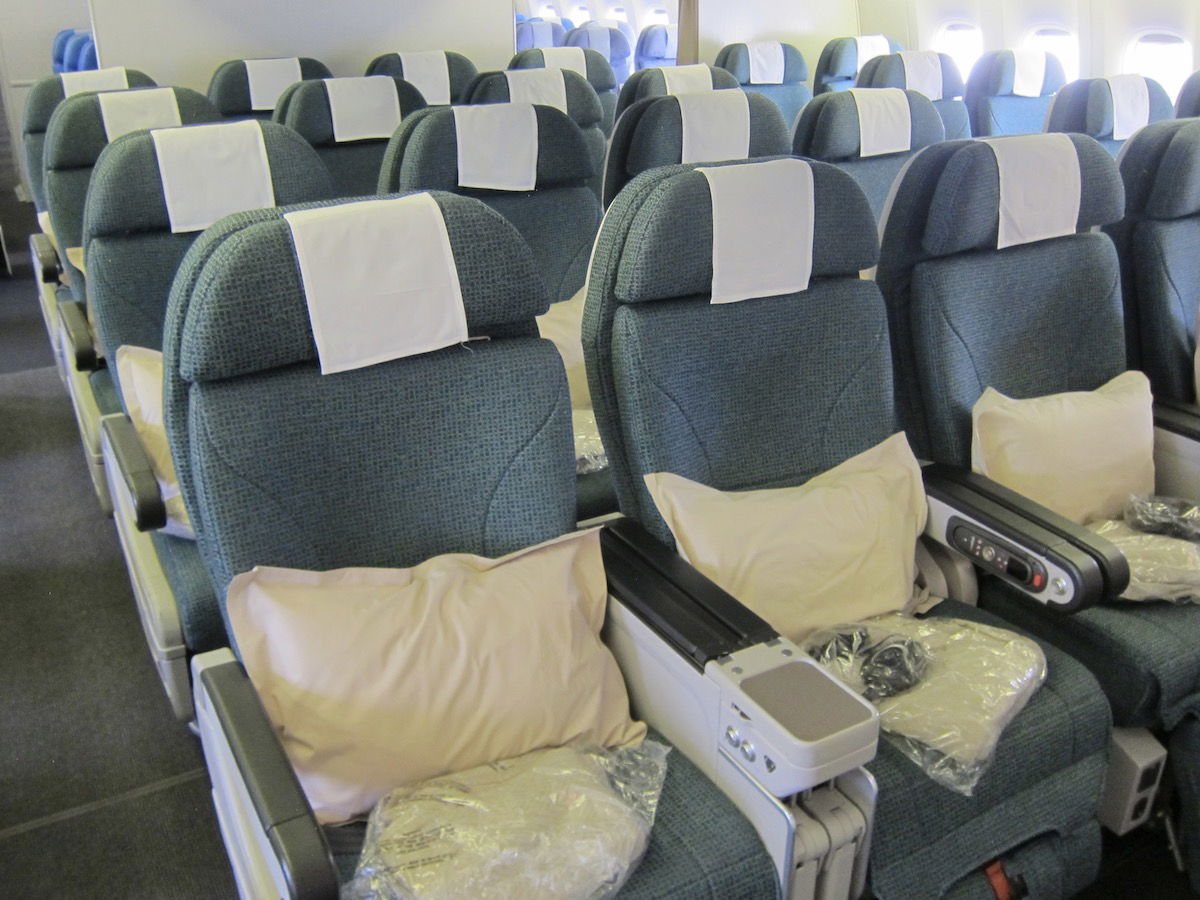 So yeah, personally I'd say this plane substitution is good for those in first class, as well as economy passengers seated in premium economy. For others, I'd say Qatar Airways' standard 777s offer a better experience.
Bottom line
Qatar Airways will be leasing some Cathay Pacific Boeing 777s in early 2022, which at a minimum will be flown to Hong Kong and Male. These will be four class Boeing 777s, meaning that these planes will have first class (and best of all, award availability is quite good).
I'm curious to see how long these leases last. It sure would be cool to see one of these flying to the United States (kind of, I guess — but only if they release two first class award seats per flight, and only if you're one of the people who booked those seats). 😉
What do you make of Qatar Airways leasing Cathay Pacific Boeing 777s?