I recently spent nearly 10 hours at Doha Hamad International Airport (DOH). While I spent most of that time in Qatar Airways' Al Mourjan Business Lounge, I also decided to check out the airport's unique Priority Pass concept.
Specifically, Doha Airport has a Sleep 'n Fly Sleep Lounge, which essentially consists of individual nap pods that Priority Pass members can enjoy for a period of two to three hours (others can pay to use these pods). This is an interesting concept that's also available at Dubai International Airport (DXB), so let me share my thoughts.
Sleep 'n Fly Doha location
Sleep 'n Fly is located airside at Doha Hamad Airport, not far from the center of the terminal. However, it really is hidden, so you need to know what you're looking for in order to find it.
When you're in the center of the terminal facing the massive teddy bear, turn right, and walk underneath that big screen you see in the below picture ("Your Journey Starts Now"), in the same general direction as the Al Safwa Lounge.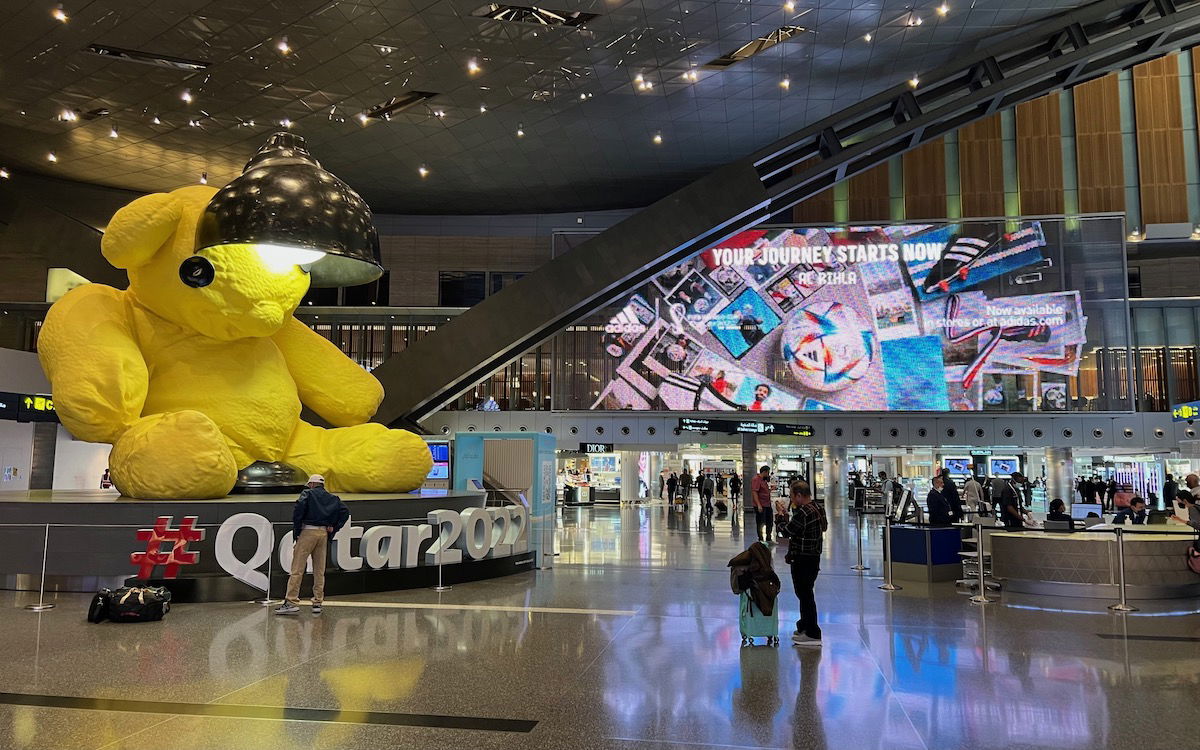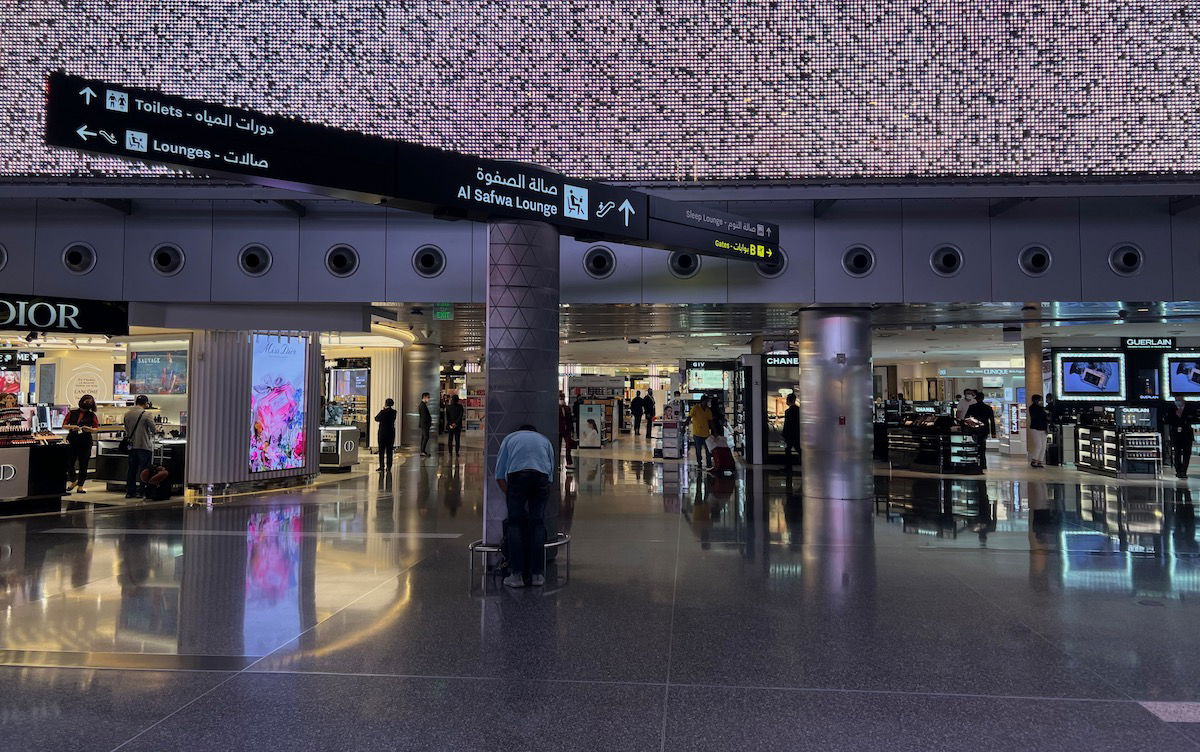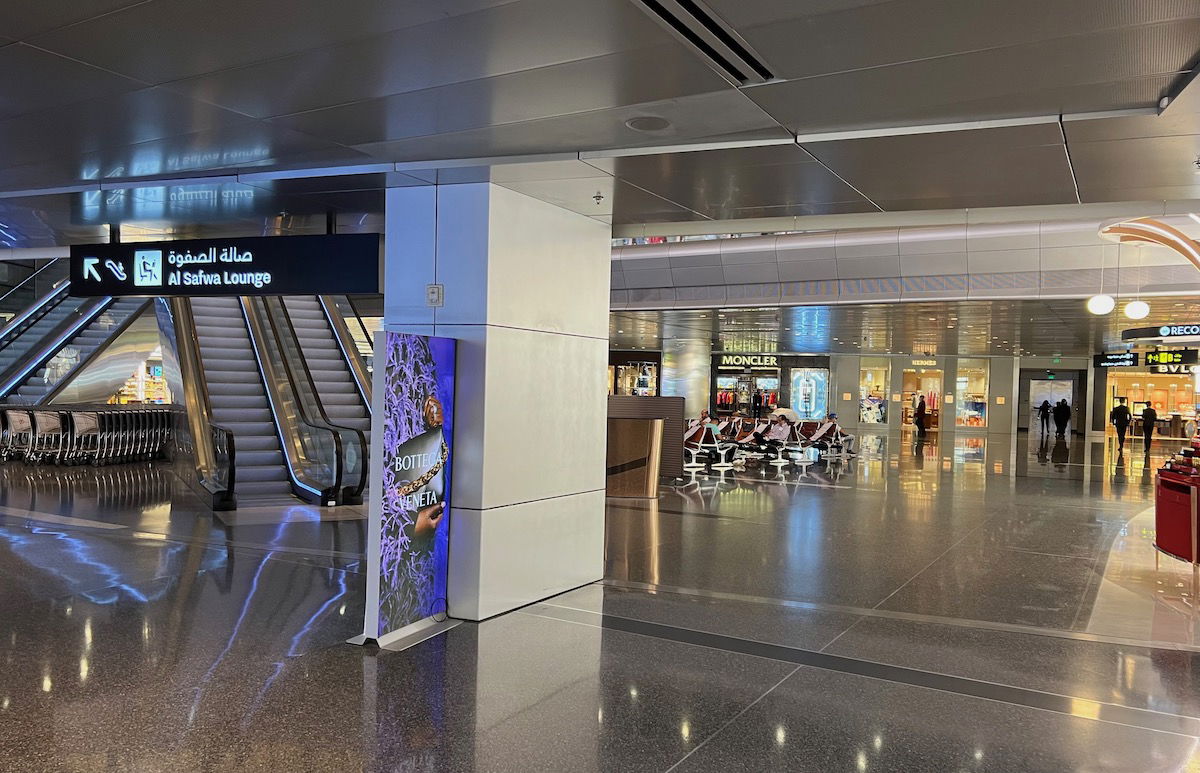 Near the entrance to the Al Safwa Lounge, turn down a hallway that has a bunch of luggage carts, where you'll see a sign for "Sleep Lounge."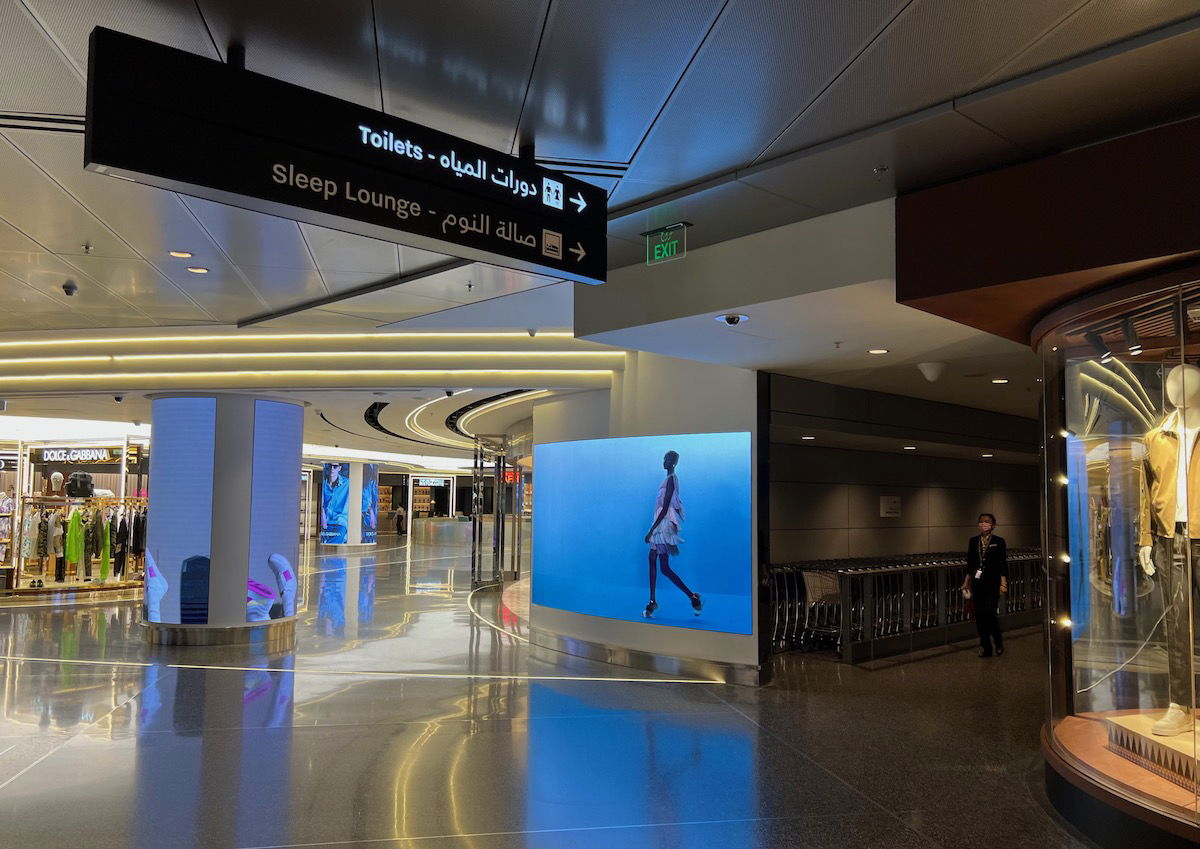 Just walk down that hall, and at the end of the hall you'll see the public restrooms (these are also the restrooms you'll use if you are visiting Sleep 'n Fly, since the facility doesn't have toilets).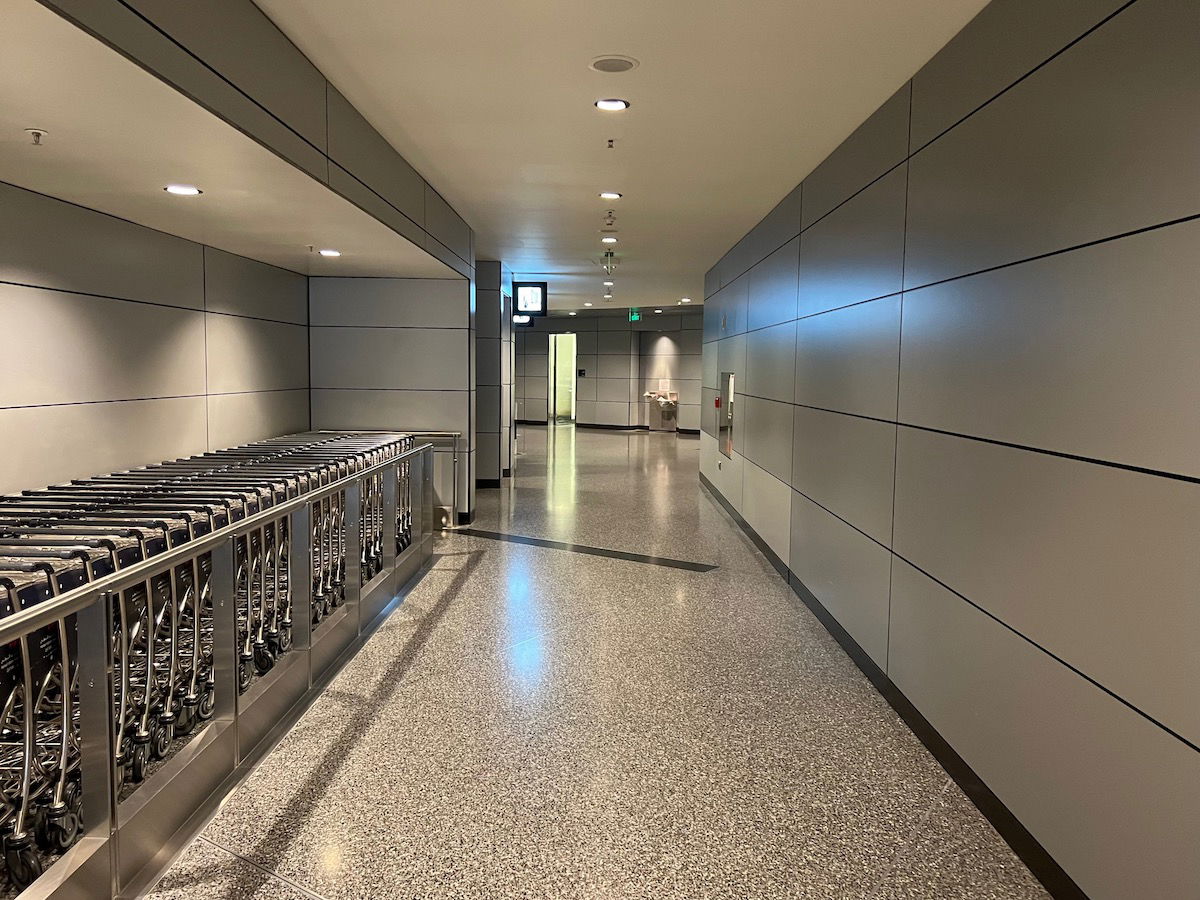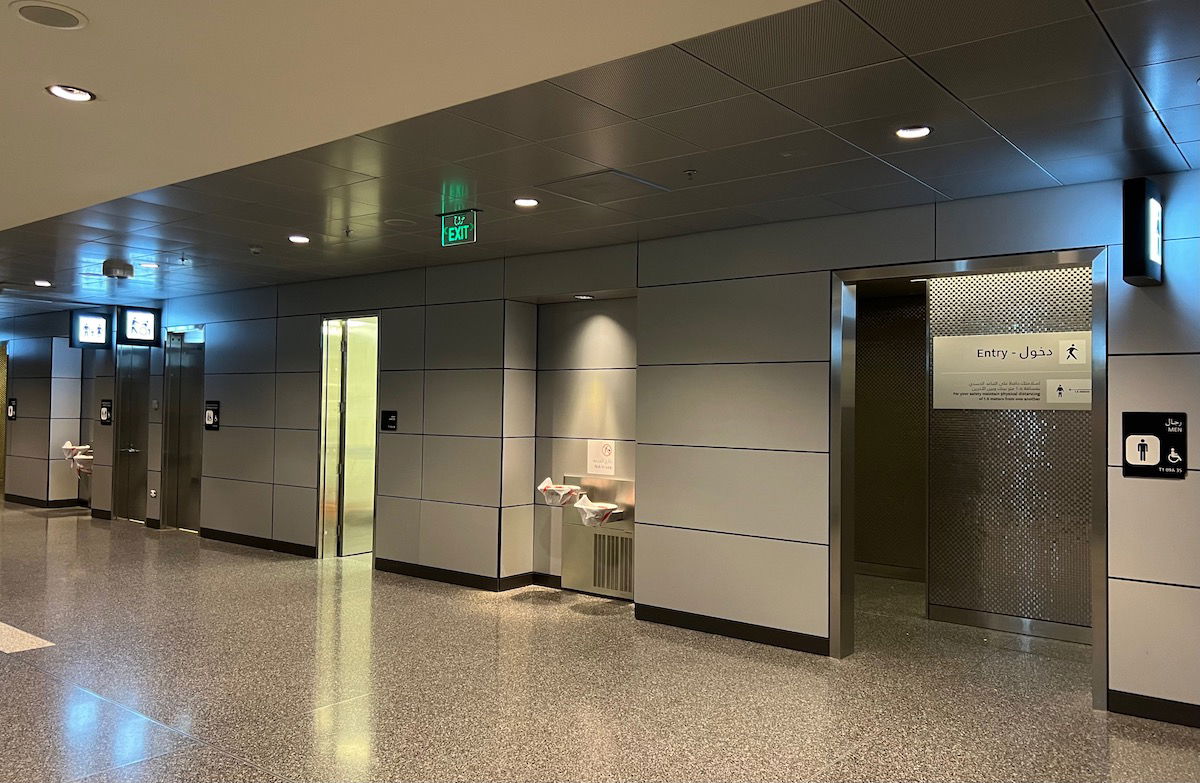 Then when you turn right you'll see the entrance to Sleep 'n Fly. This really is hidden, so I can't imagine they get much foot traffic here. Even if you're looking for this, it can be a struggle to find.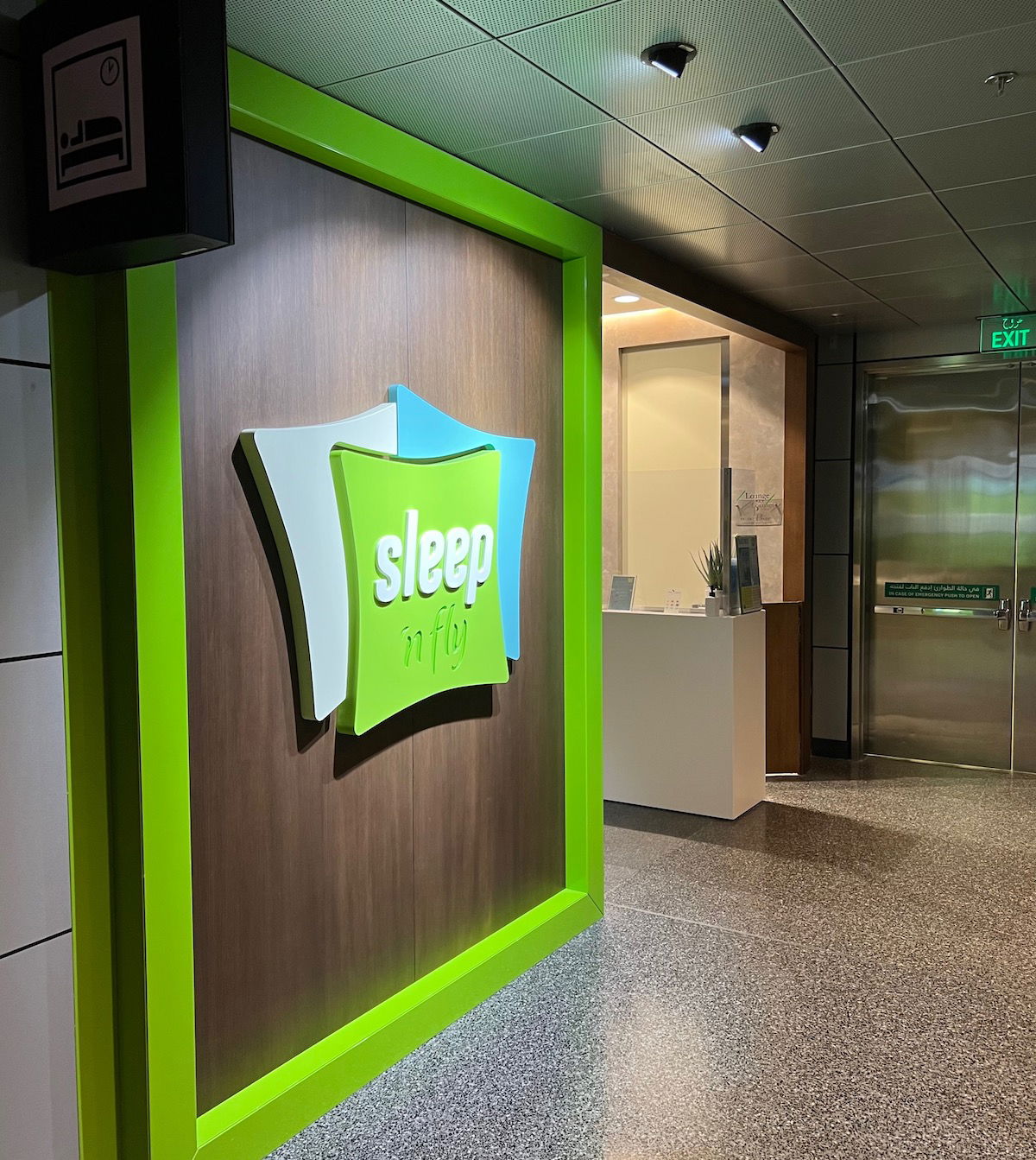 Sleep 'n Fly Doha hours
Sleep 'n Fly Doha Airport is open 24/7, so this can be a useful place to grab a nap any hour of the day or night.
Sleep 'n Fly Doha cost & Priority Pass perks
Sleep 'n Fly essentially has individual nap pods, giving you a private place to rest. I accessed Sleep 'n Fly Doha Airport using Priority Pass, as many premium credit cards in the United States offer a Priority Pass membership. According to Priority Pass' website, each visit gets you either two or three hours in a single FlexiSuites nap pod:
You can get a two hour stay between 10PM and 12PM
You can get a three hour stay between 12PM and 10PM
If you have a Priority Pass membership that includes guesting privileges, your guest can get their own pod as well. For example, I presented my Priority Pass card and said I had one guest, so then we got two of the nap pods.
For those curious about Sleep 'n Fly pricing:
A two hour stay between 10PM and 12PM would usually cost $31
A three hour stay between 12PM and 10PM would usually cost $37
Now, I have to say, our check-in experience wasn't particularly great.
For one, the employee checking us in was borderline rude. When we arrived I said "hi, do you have any availability right now?" In a rude tone she said "yes, but you have to pay." She didn't do anything horrible, the tone was just not at all friendly or welcoming.
A couple more notes:
We checked in at shortly after 8PM but were only offered two hours rather than three hours; I'm not sure if the agent was just being stingy, or if the pricing gets into the higher tier if you fall into the 10PM until 12PM window even by a few minutes at the end of your stay
We checked in at 8:08PM, and were told that we'd be woken up at 10PM, so we weren't even getting a full two hours of rest
These are all minor details, but I definitely think there's some room for improvement when it comes to the check-in experience, as it doesn't make the best first impression.
Sleep 'n Fly Doha pods & experience
The lounge essentially consists of one big, dark room, and then you're assigned a cabin.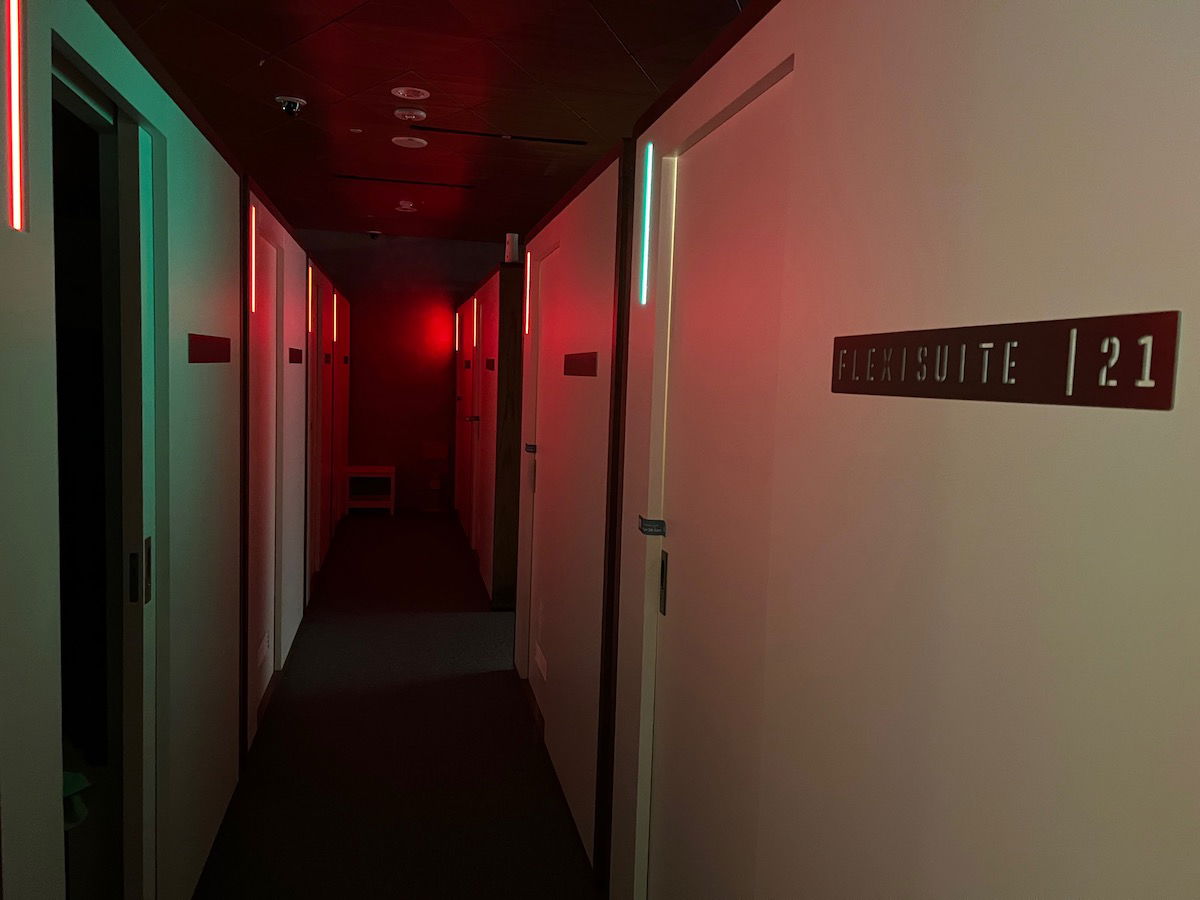 Each cabin has a sliding door, and size-wise I'd describe each cabin as being a similar size to a first class suite on a plane. Personally I love this nap pod concept, as I find these seats to be so cozy. This is also like an airplane suite in the sense that you can put the seat upright, or recline it into a flat bed.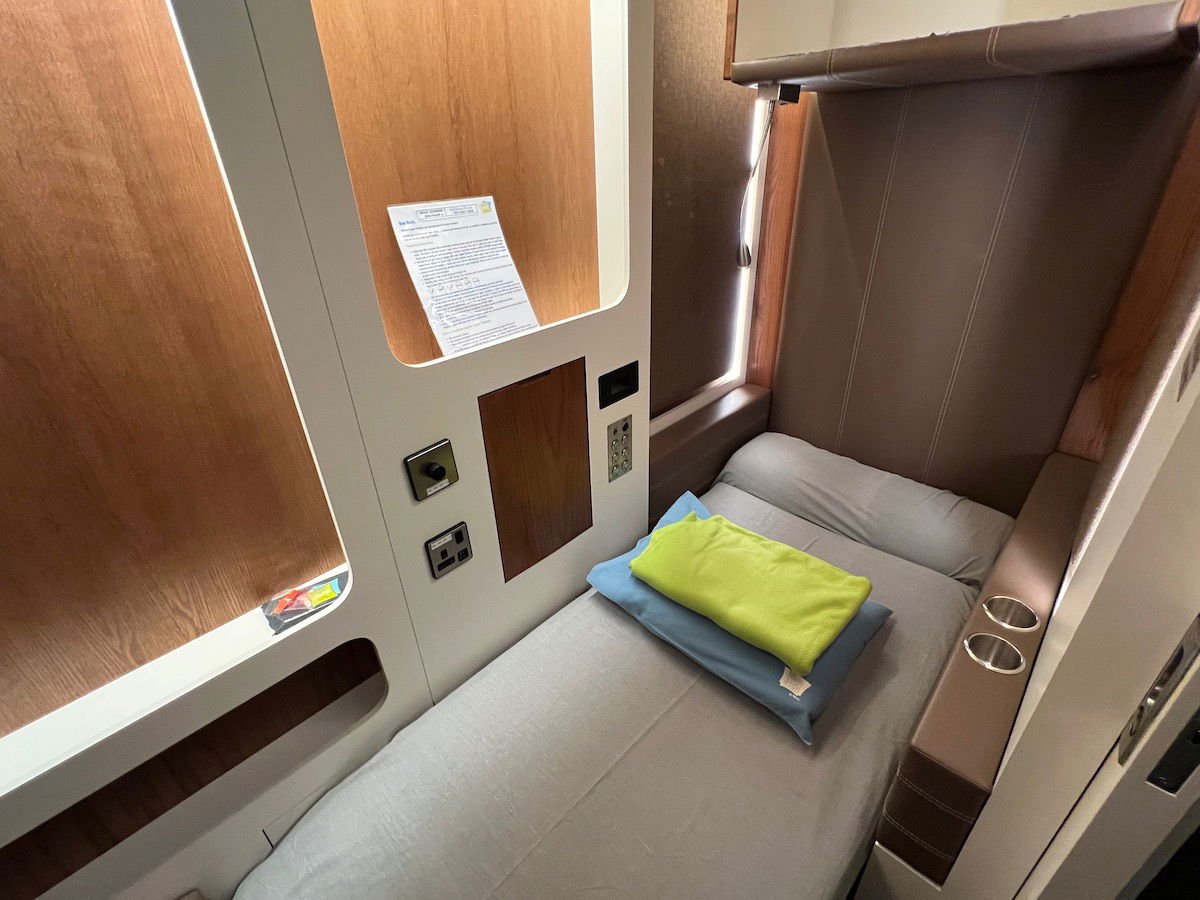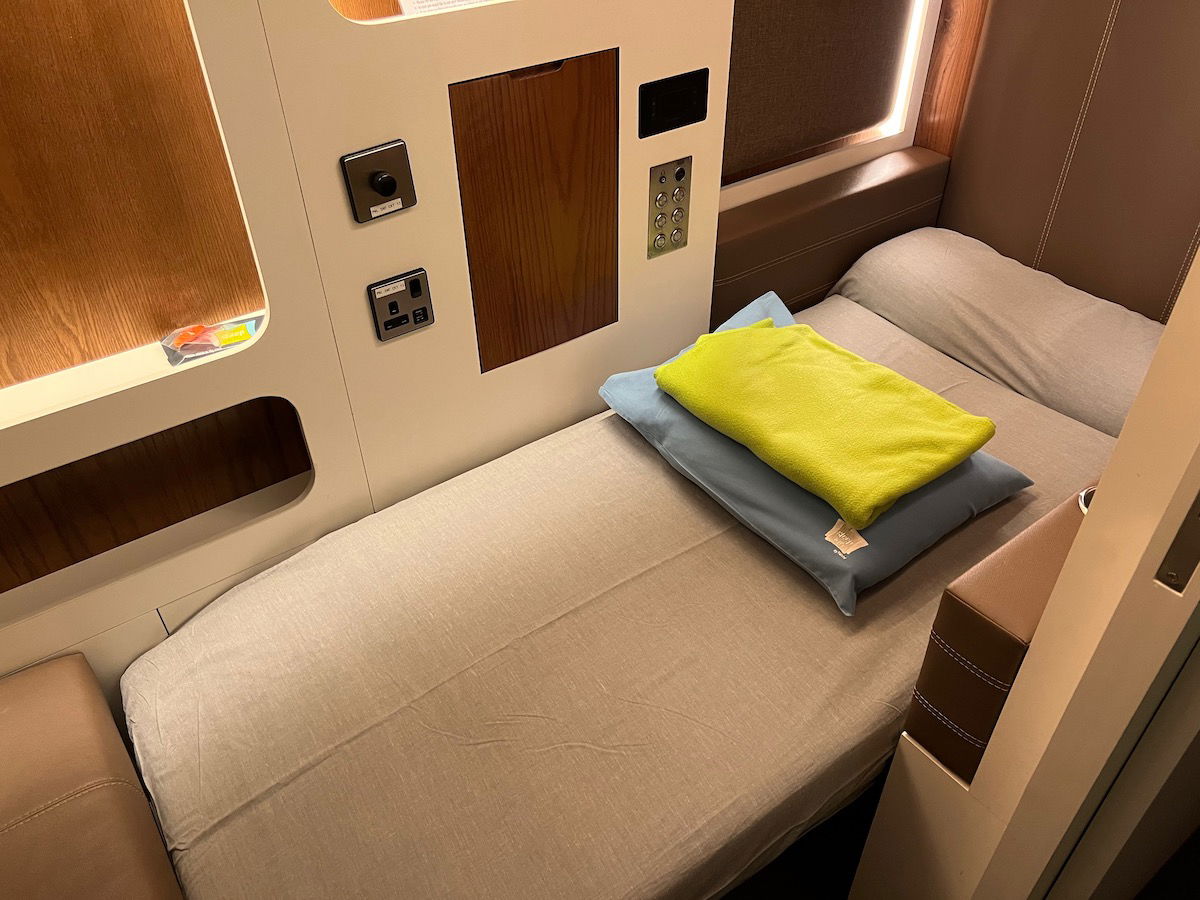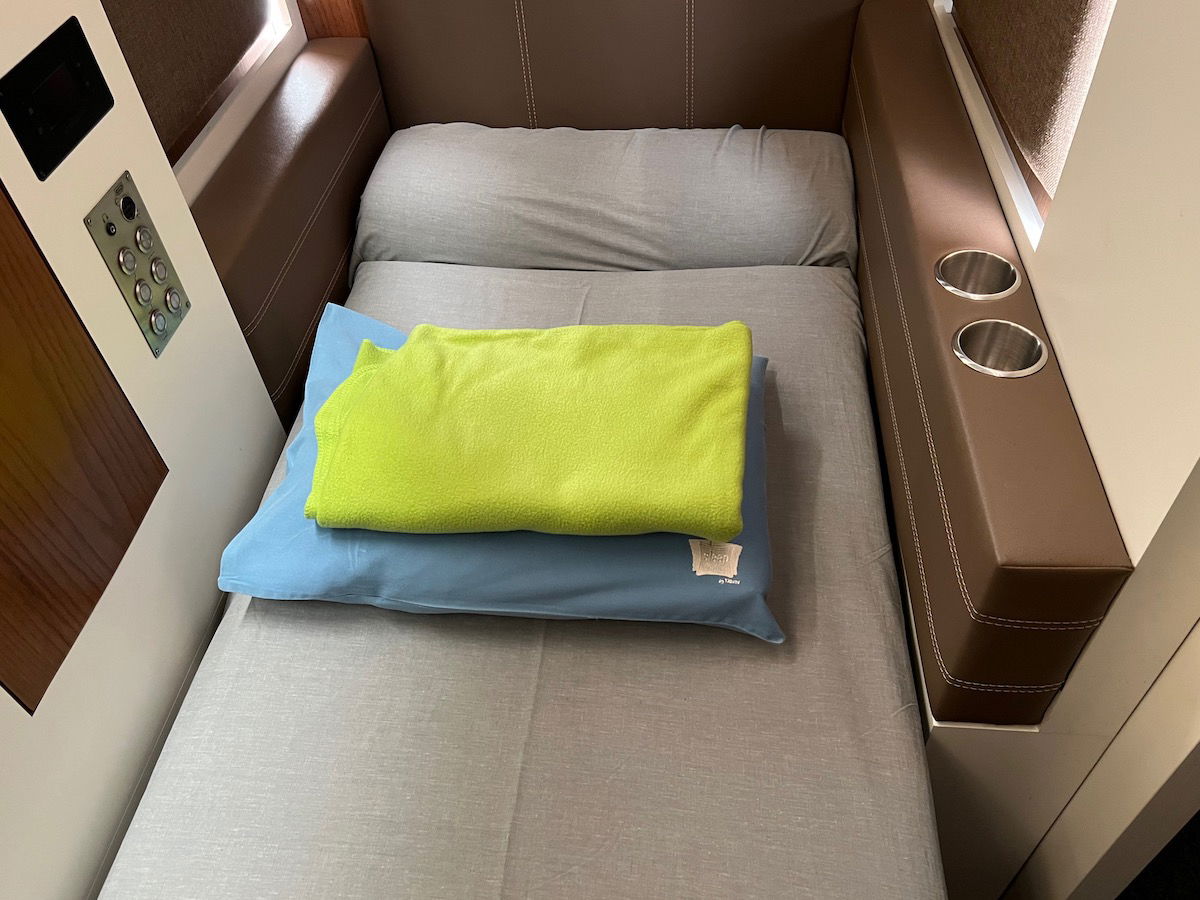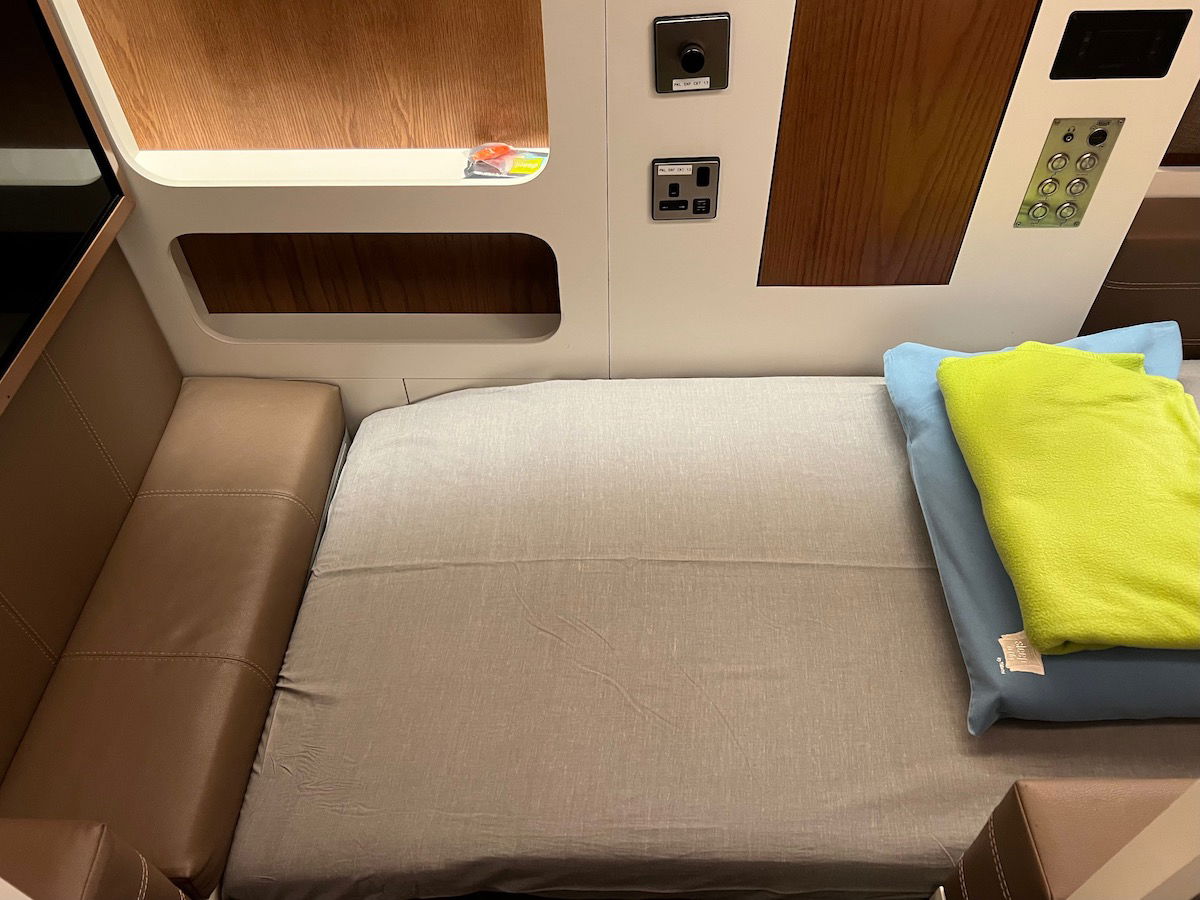 As far as luggage goes, there was a compartment above the bed. We left our bags in the Al Mourjan Business Lounge storage area, because it would get tight if you had a full size carry-on plus a large backpack.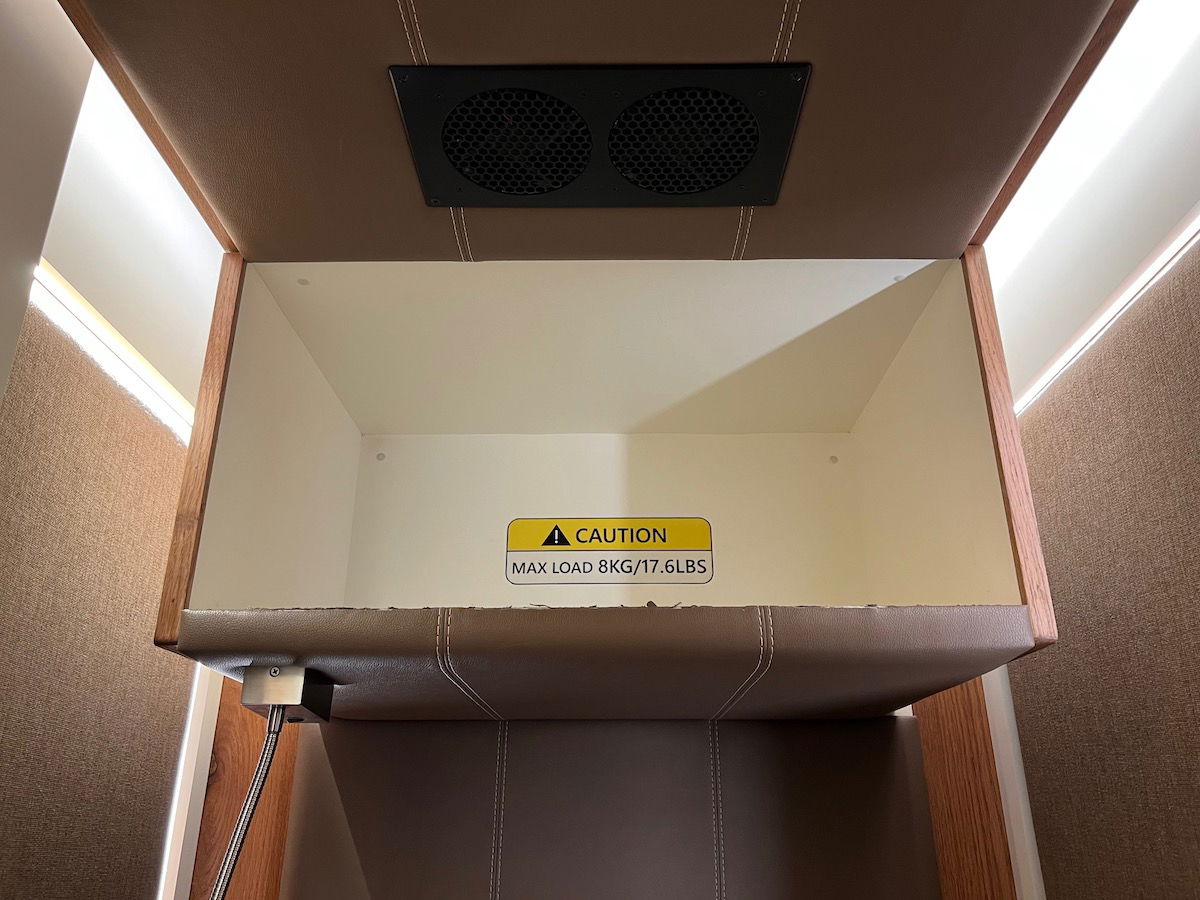 Each cabin has a huge personal television, though there's not cable, but rather you can just use this to connect your personal device, via an HDMI cable that's available from the lounge staff (if you don't have your own).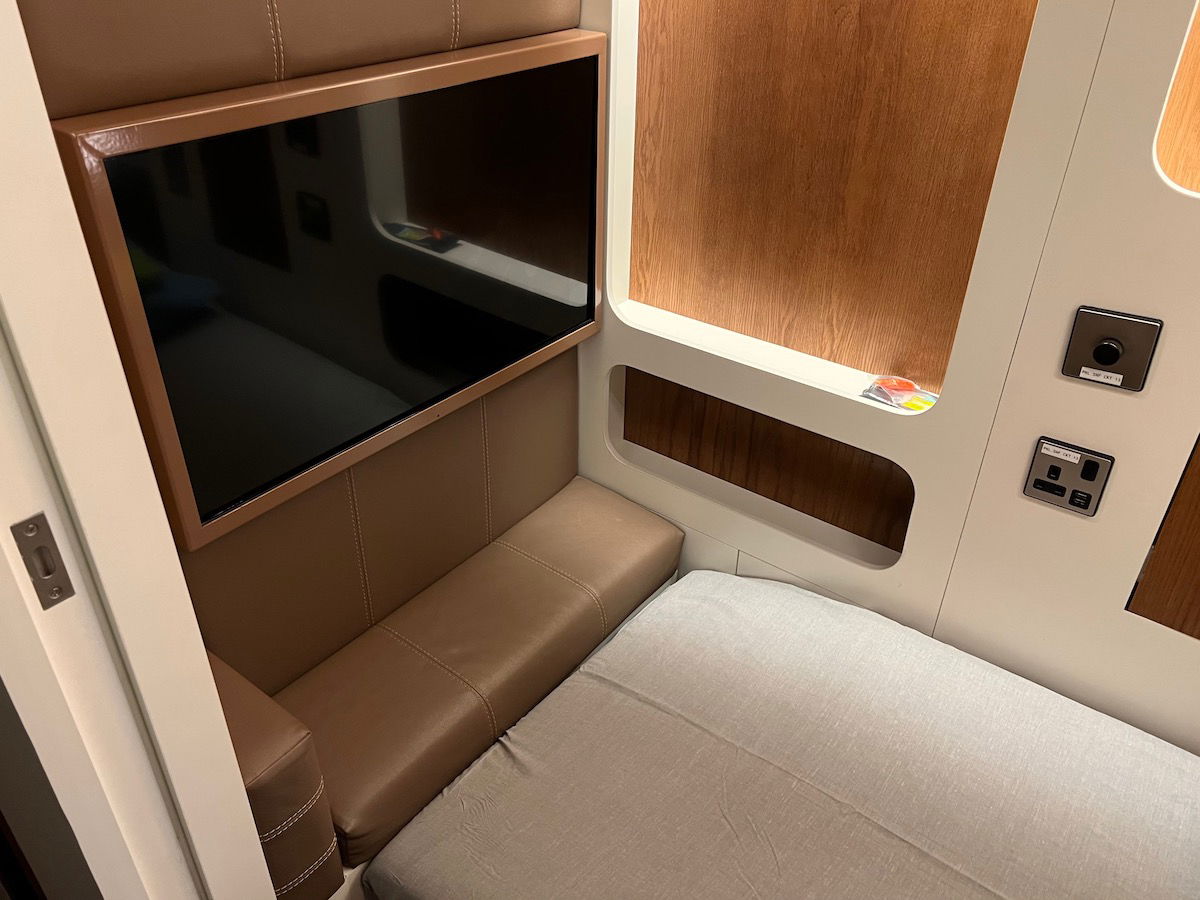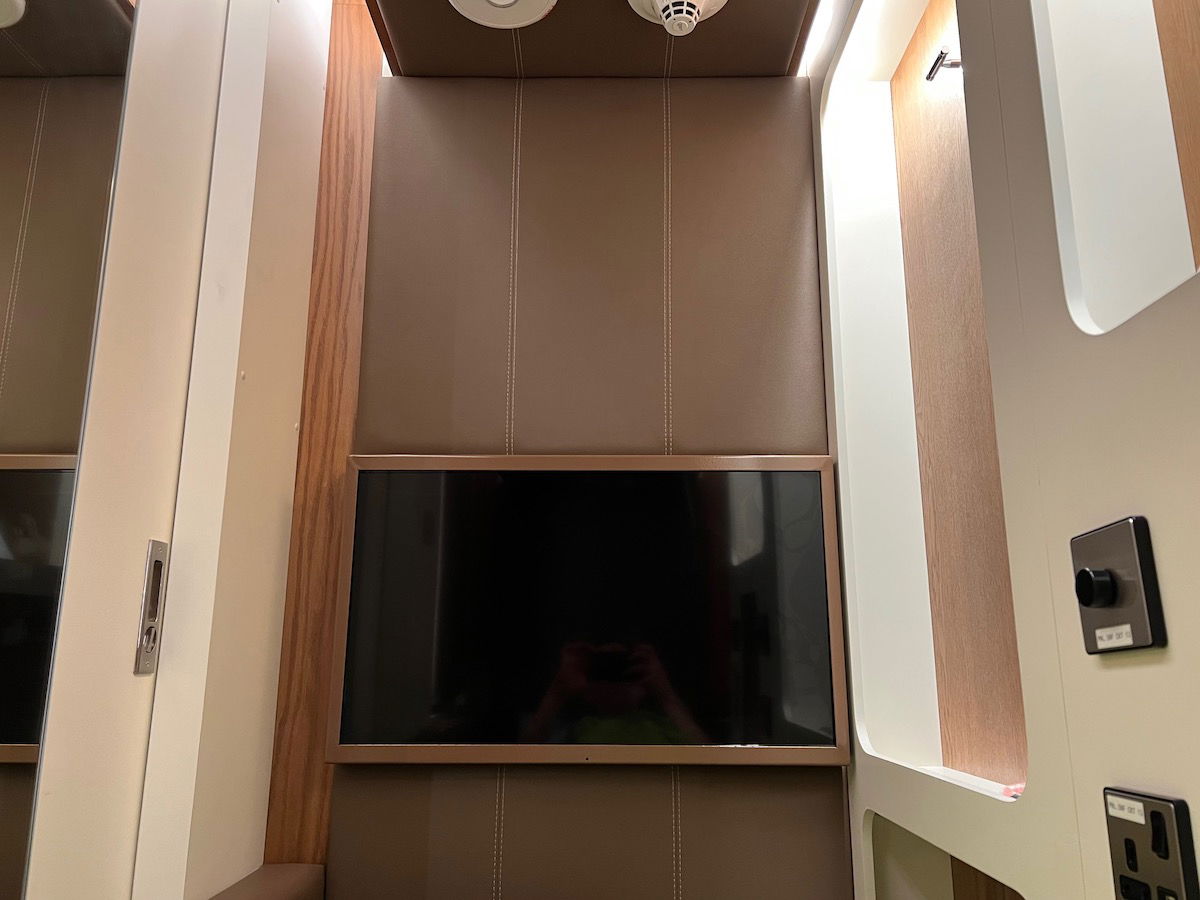 A table folded out from the side of the seat, though it wasn't particularly large. Each cabin also had a variety of controls, including an individual thermostat, lighting controls, etc. I was impressed by just how well the thermostat worked, as you can make your cabin quite cold, if you want to.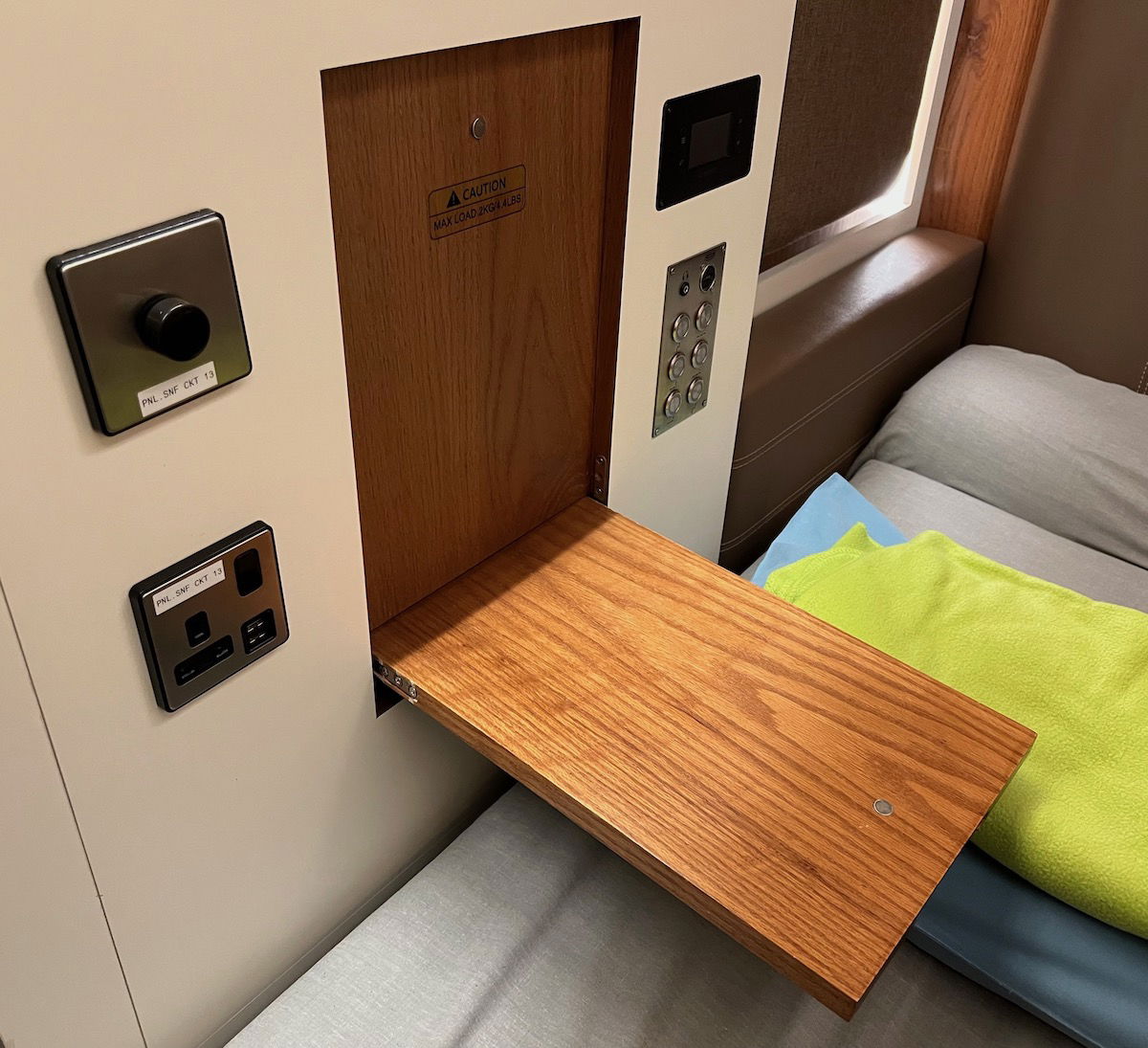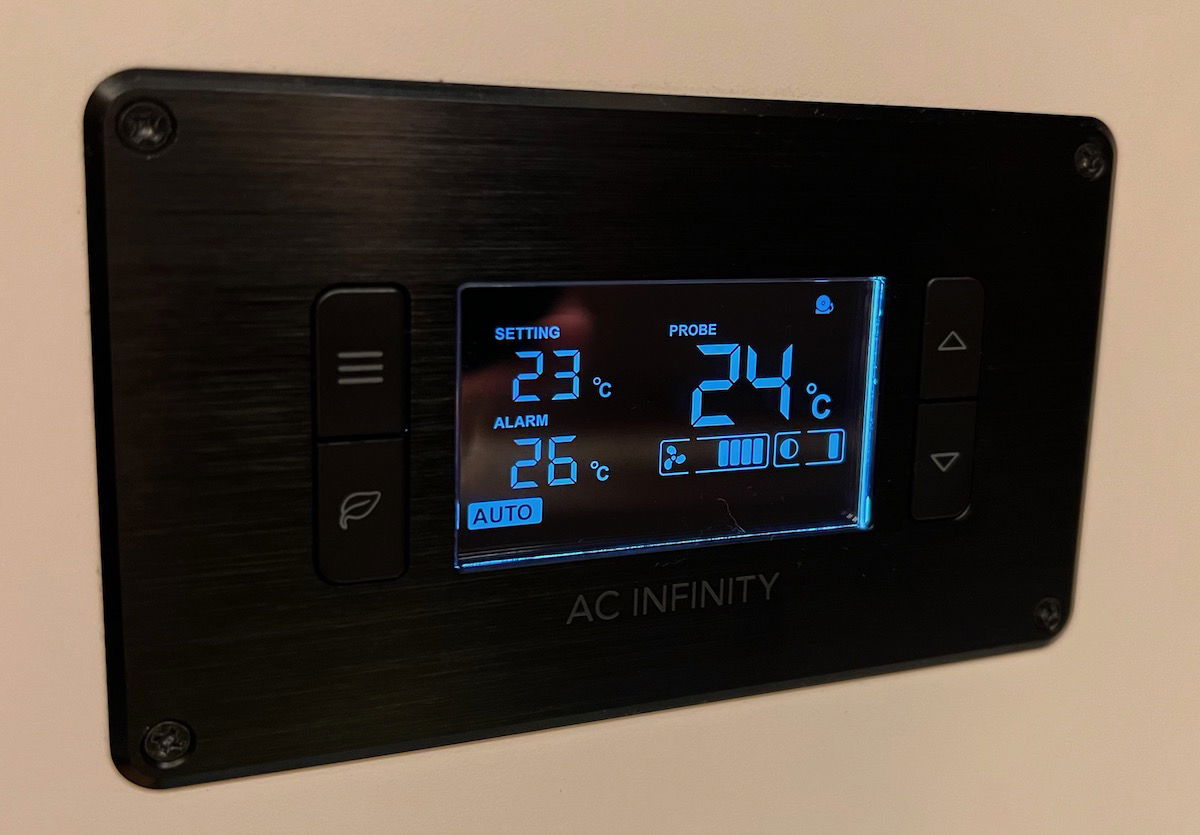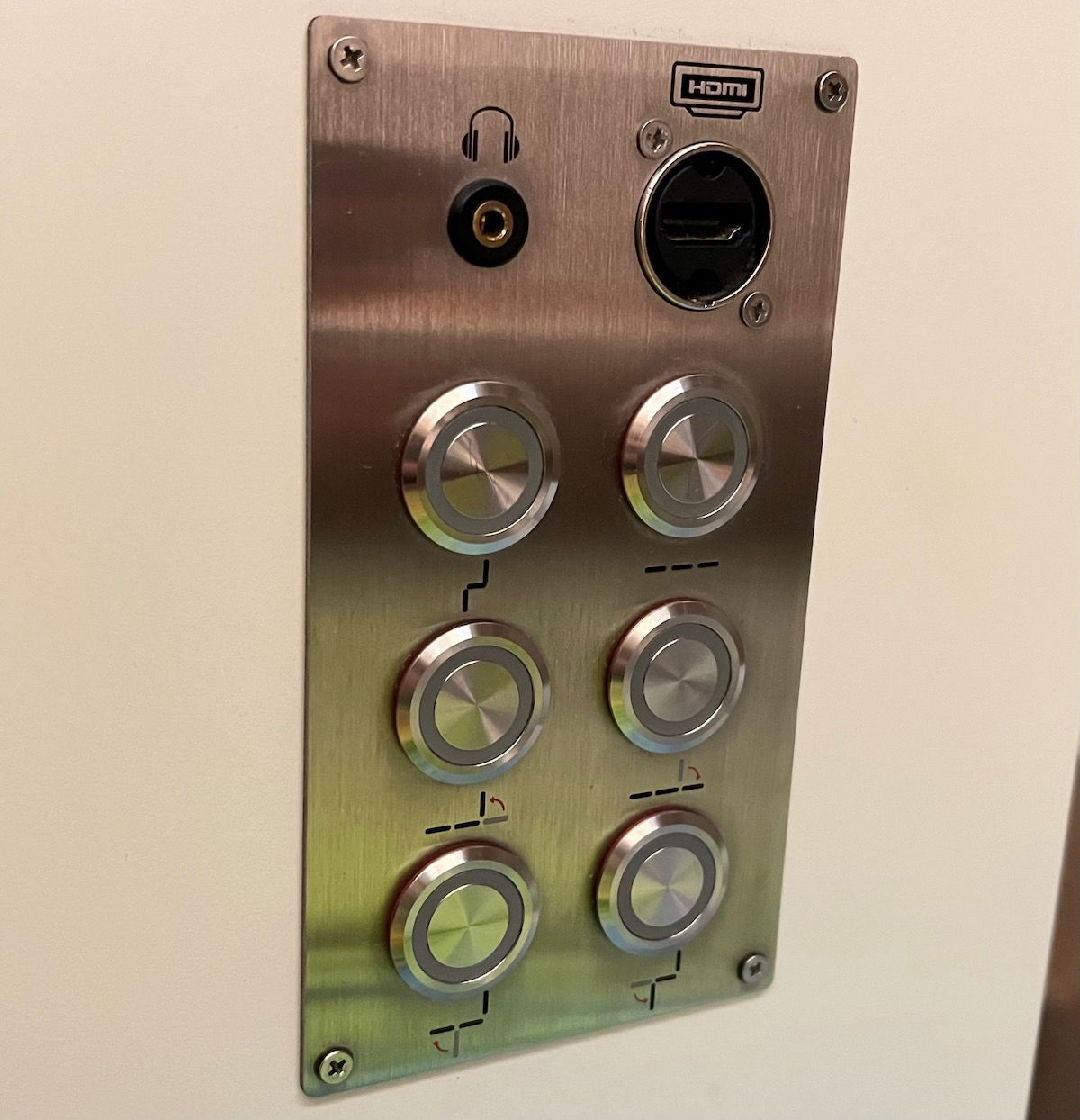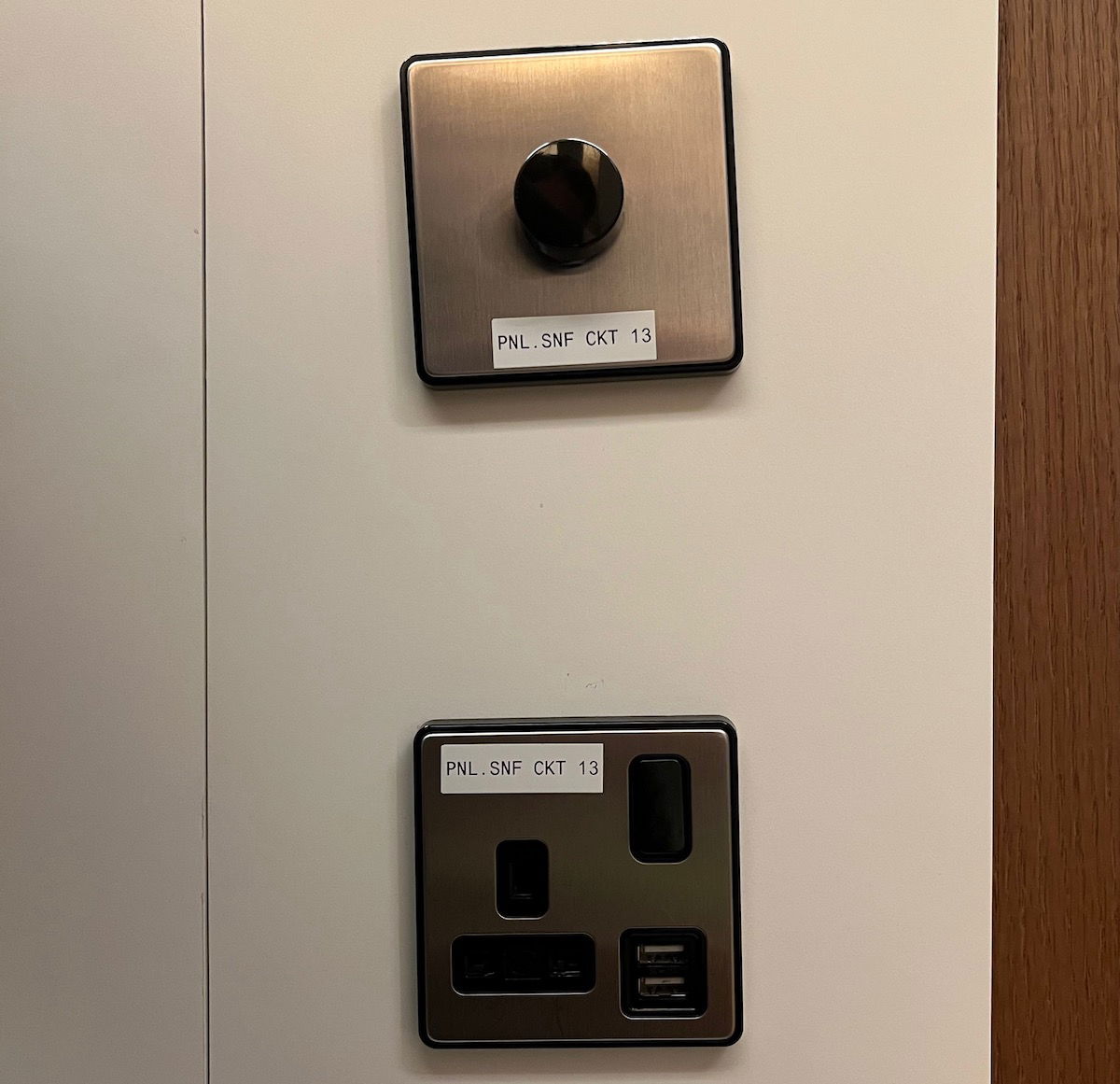 Each cabin also has a pillow and blanket, though don't expect this to be as luxurious as your typical first class bedding.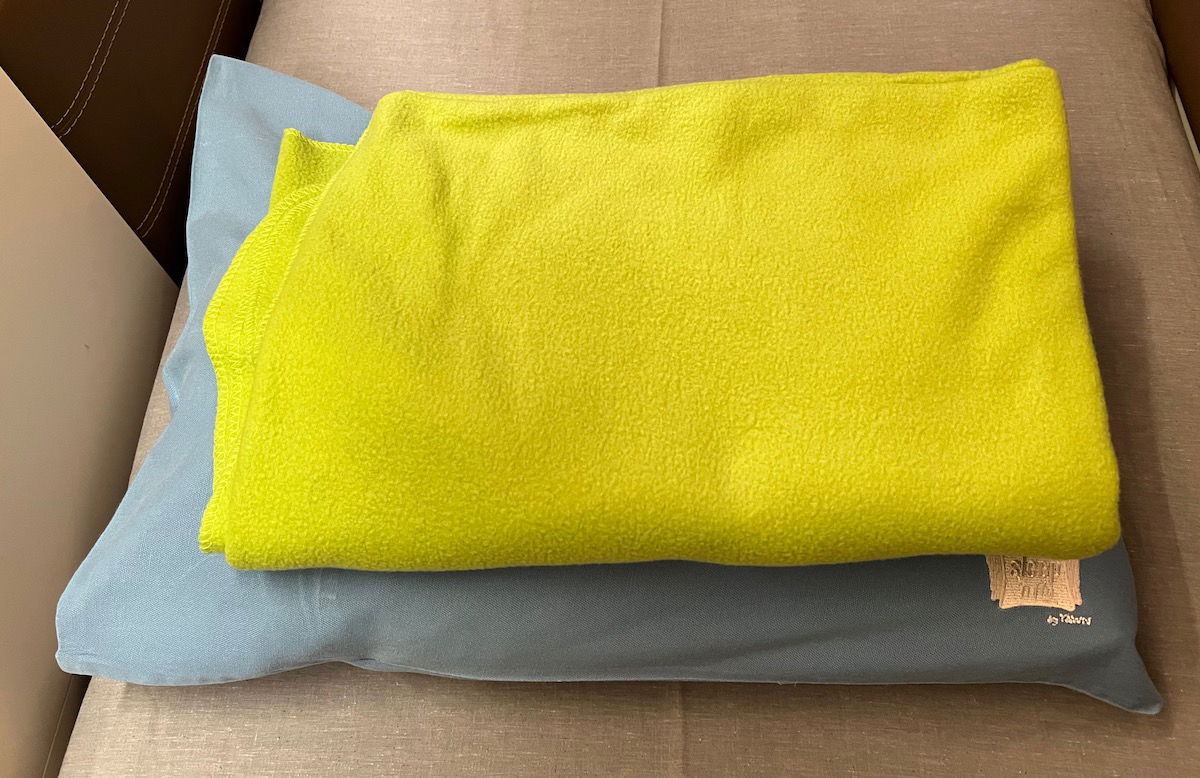 There were also earplugs and some cleaning wipes in the cabin. In general the cabin felt very clean, and I believe the sleep pods have seat covers that are changed between each use.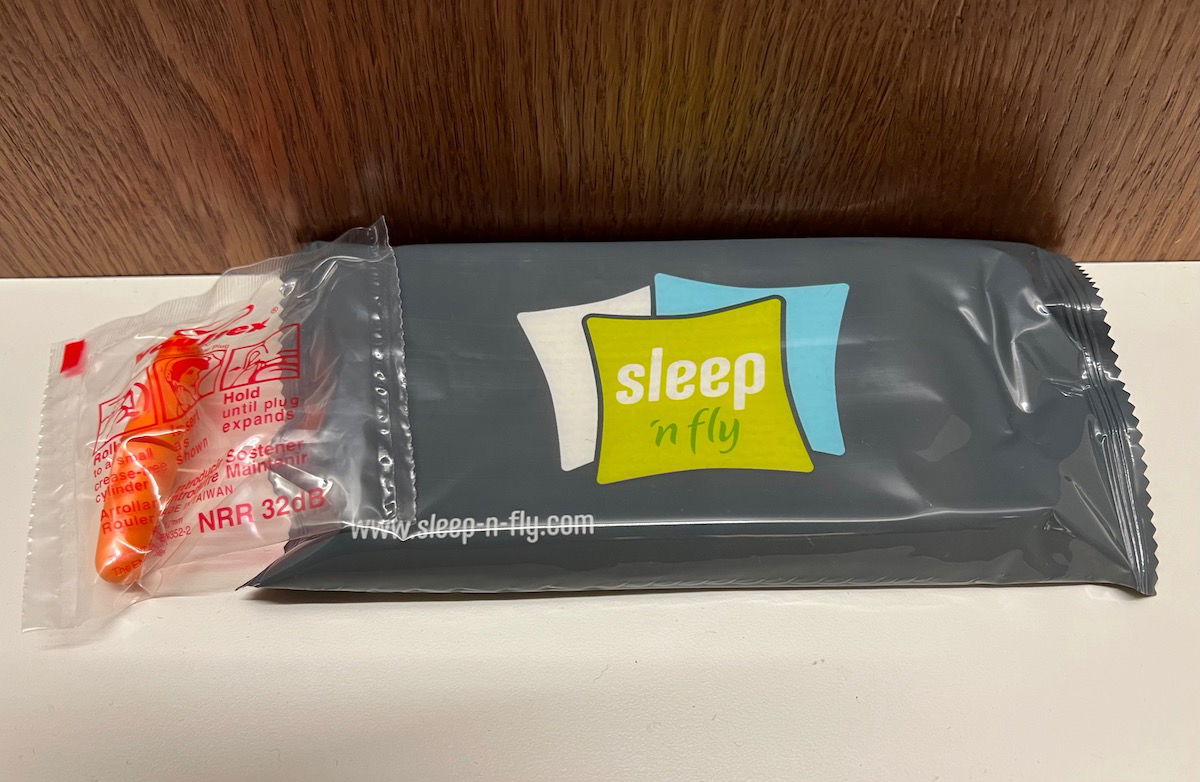 Below is the information sheet that was in the pod, for anyone who is curious about more details.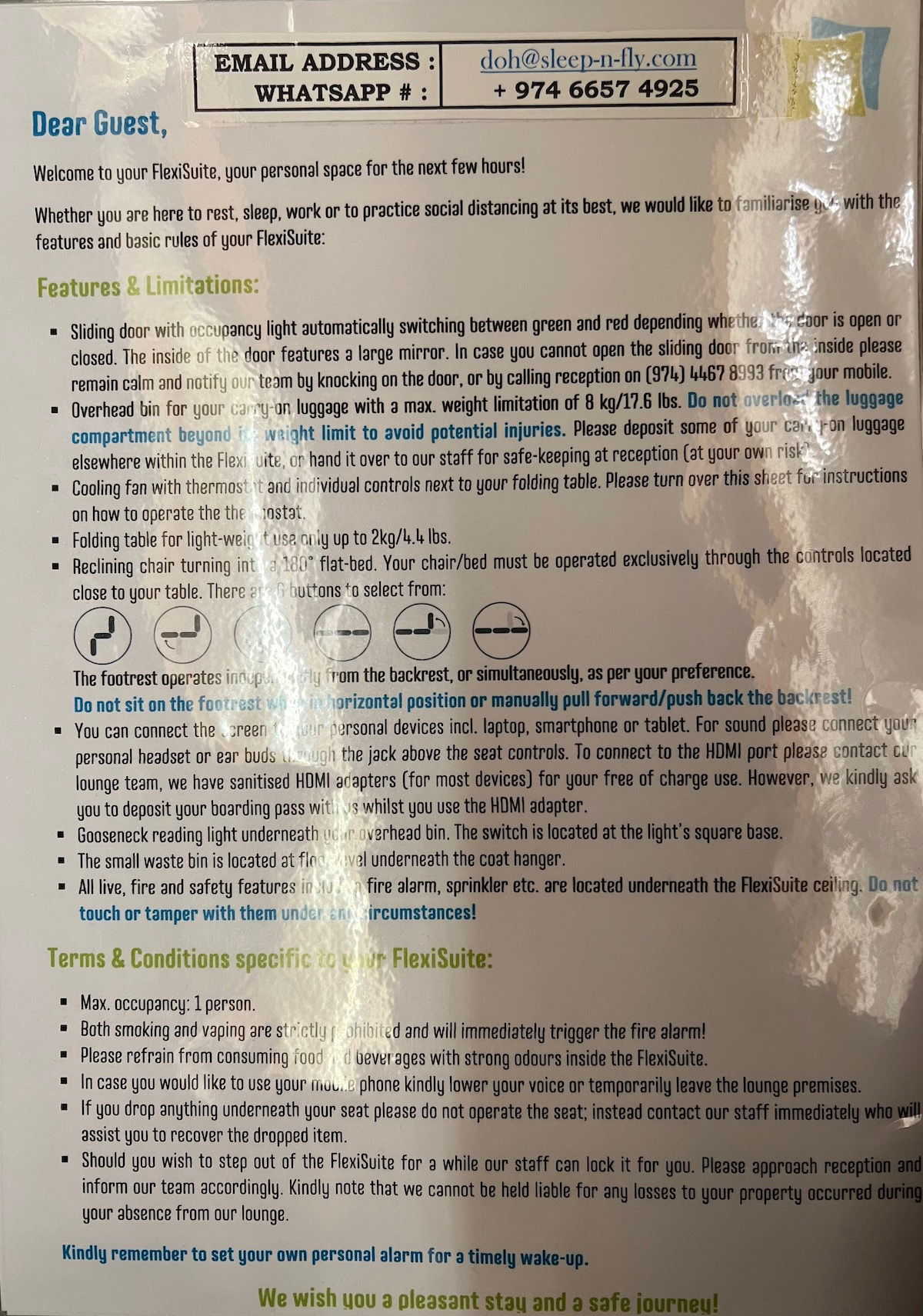 I got the sense that Sleep 'n Fly was empty while we were using it. I say that because it's almost silent in the facility, and if you're not using headphones you could easily hear someone else snoring, or someone else slamming their door open or shut. So I'd recommend wearing headphones if you don't want to be disturbed.
While I'm not a great napper, I ended up getting about an hour of sleep, which definitely helped with making the travel day a bit easier. At 10PM on the dot someone knocked on my door, and we headed back into the terminal.
Bottom line
Sleep 'n Fly is a unique Priority Pass lounge concept at Doha Airport, giving members a private sleep pod for two to three hours. Furthermore, you can also rent a pod with cash, for as little as one hour.
Obviously this isn't for everyone — if you have a short layover and are looking to eat or drink, then a nap pod isn't worth a whole lot. That being said, with a longer layover, I love the Sleep 'n Fly concept, and would absolutely recommend checking it out.
Even if you don't necessarily plan on sleeping, it's nice to have a private space and not feel like you're around people, whether you're looking to watch a TV show on a personal device, or get some work done in privacy.
What do you make of the Sleep 'n Fly concept, and could you see yourself using this?