For weeks, Etihad has been teasing a big announcement. Today we've learned the details — while this is ultimately a positive development, it was way (way, way, way) overhyped.
New Etihad & Armani / Casa partnership
As part of a new collaboration between Etihad Airways and designer Giorgio Armani, the Abu Dhabi-based airline will be introducing Armani / Casa amenities in first & business class.
This is being called "The Constellation Collection," as the design is inspired by the stars, with a geometric pattern that adorns the collection. You can expect this to debut on flights as of December 2022. Etihad is marketing its new product offering as being "Beyond Business."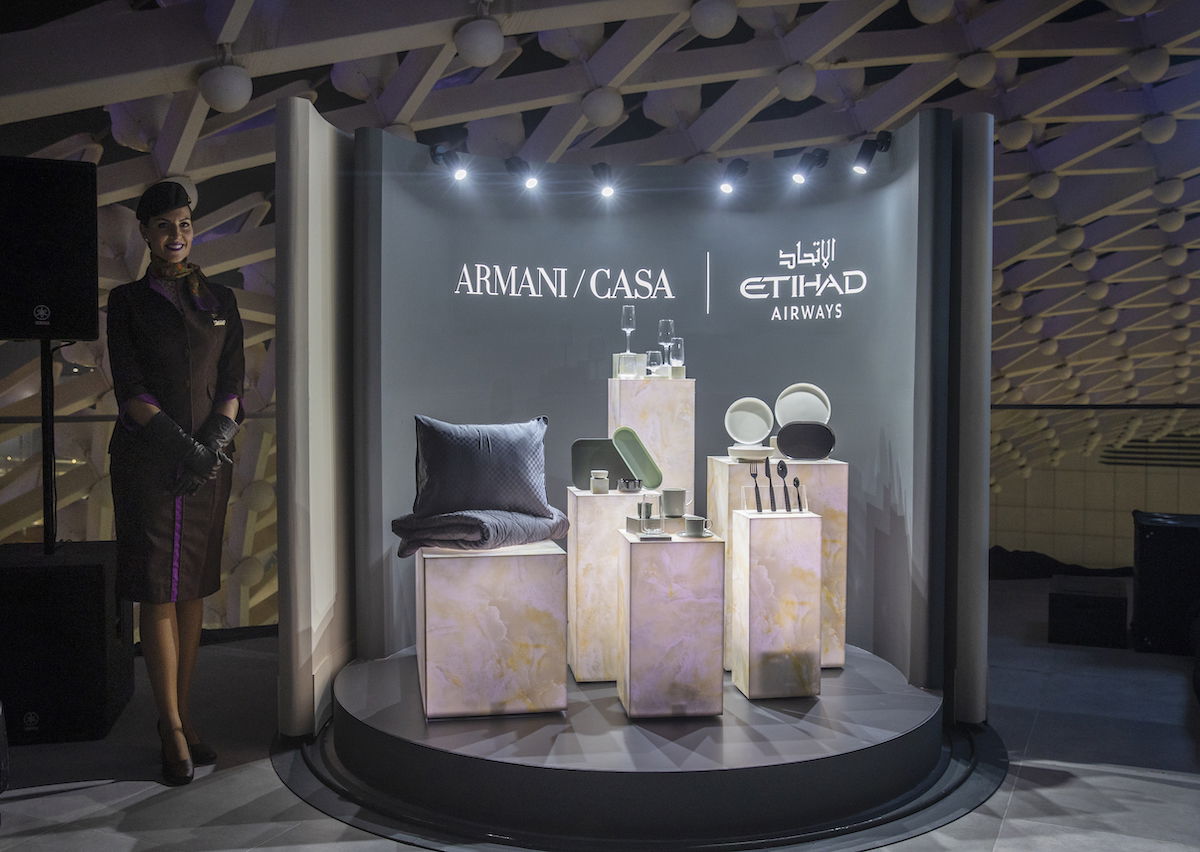 The new collection includes a new dining service featuring ceramics, glassware, cutlery, and serving ware, as well as premium textiles. On top of that, there's new bedding from Armani / Casa. Guests on longer flights can also receive a new memory foam mattress.
Etihad is really hyping how these new service items reflect the UAE (everyone can decide for themselves if this seems accurate, or the airline is grasping at straws):
"The dining service features refined silhouettes with elevated contemporary finishes, mixed materials and embossed patterns. The use of multiple textures represents the cultural diversity of the UAE. The colour palette reflects the surroundings of Abu Dhabi; dark green inspired by the region's date palm trees, aquamarine representing the beauty of the mangroves and slate to symbolise the modernity of the iconic Abu Dhabi skyline."
Below you can see some pictures and a video of the new Armani / Casa amenities that will soon be available on Etihad flights.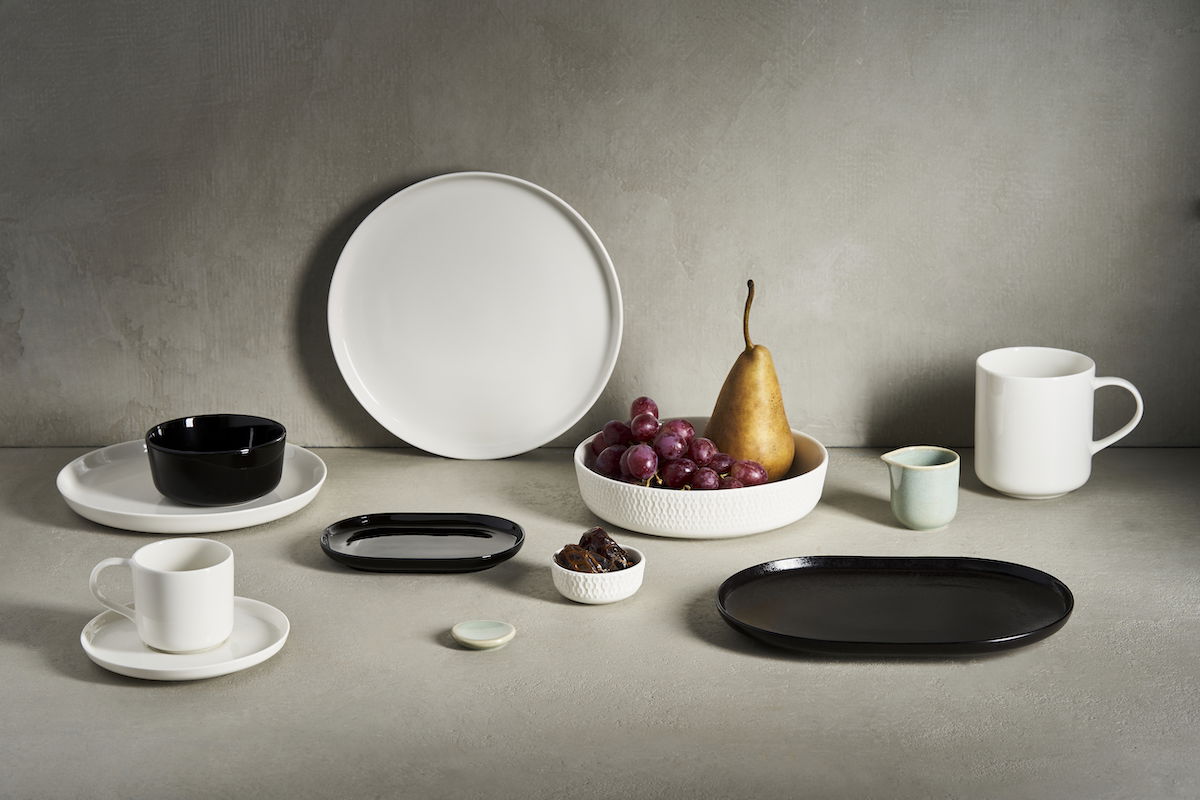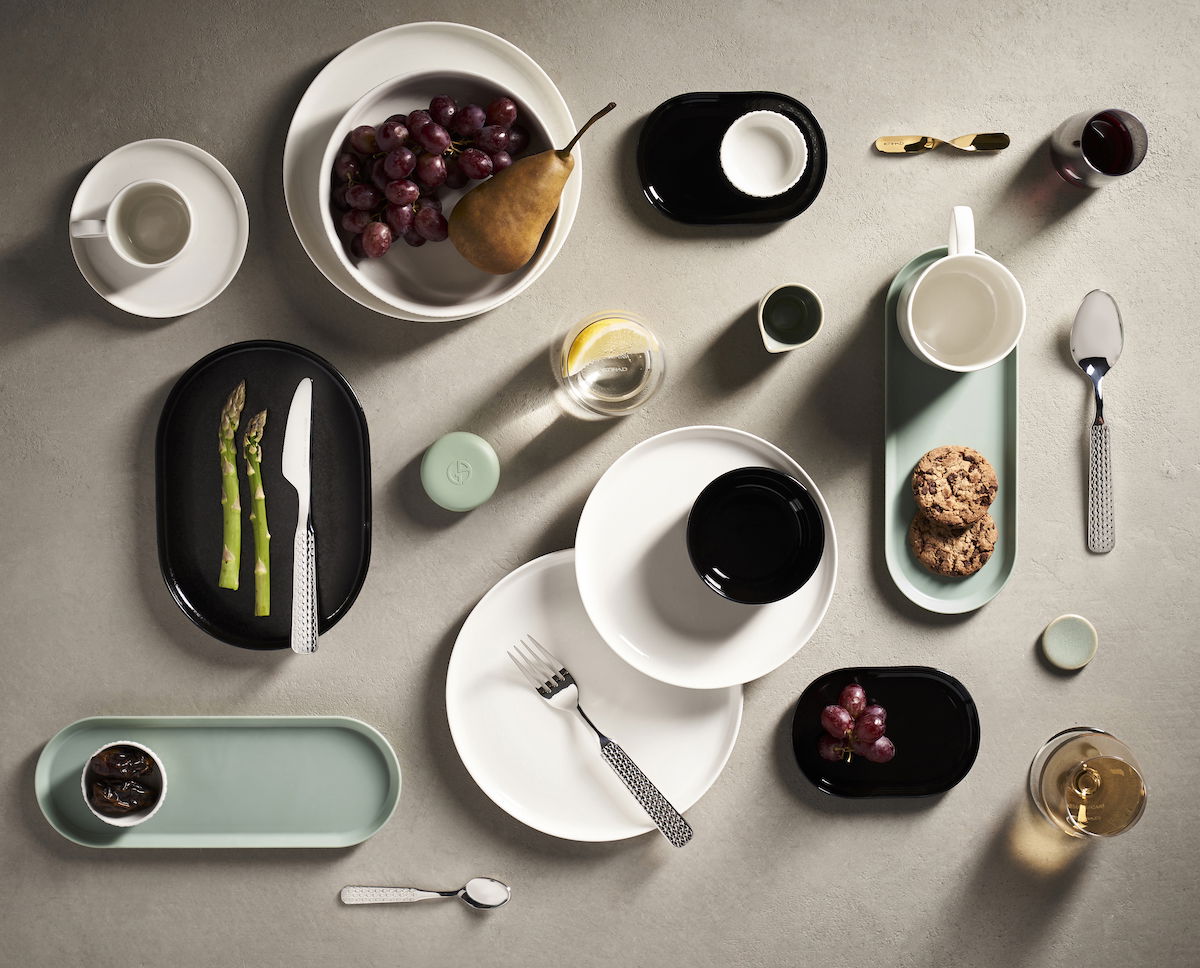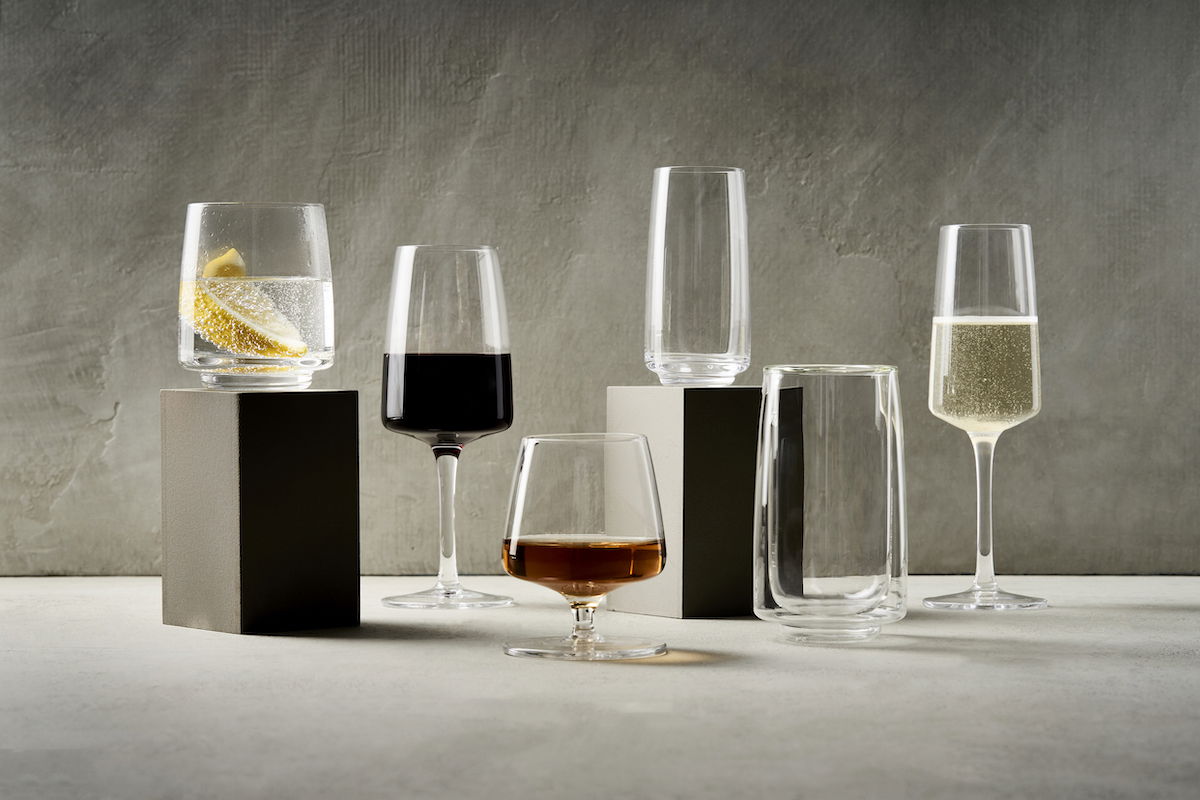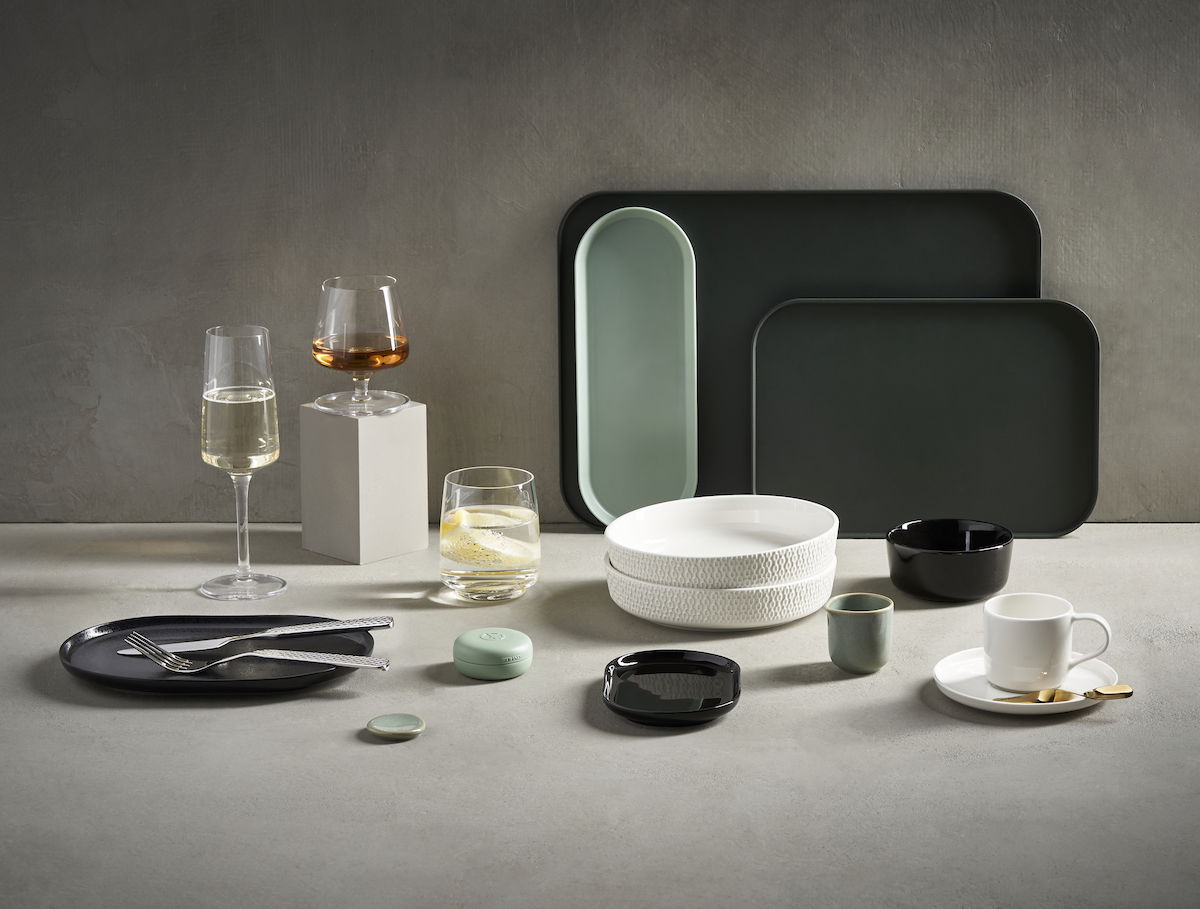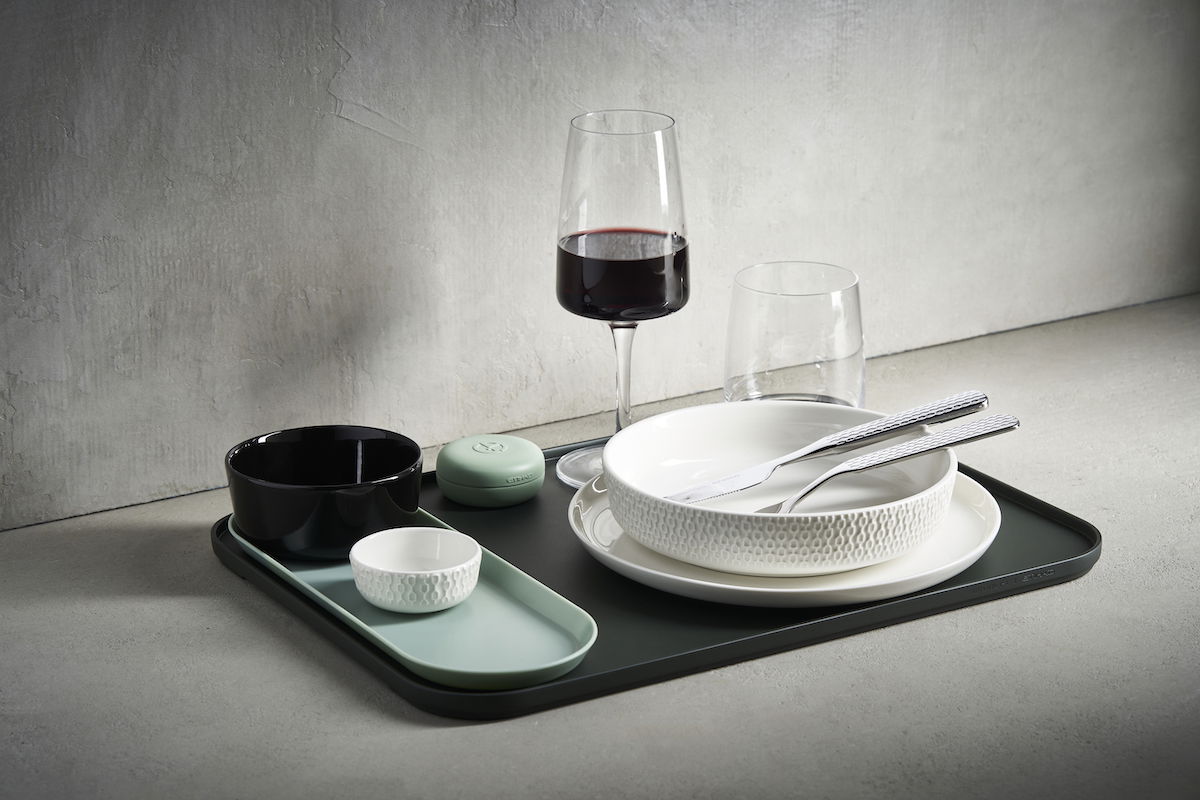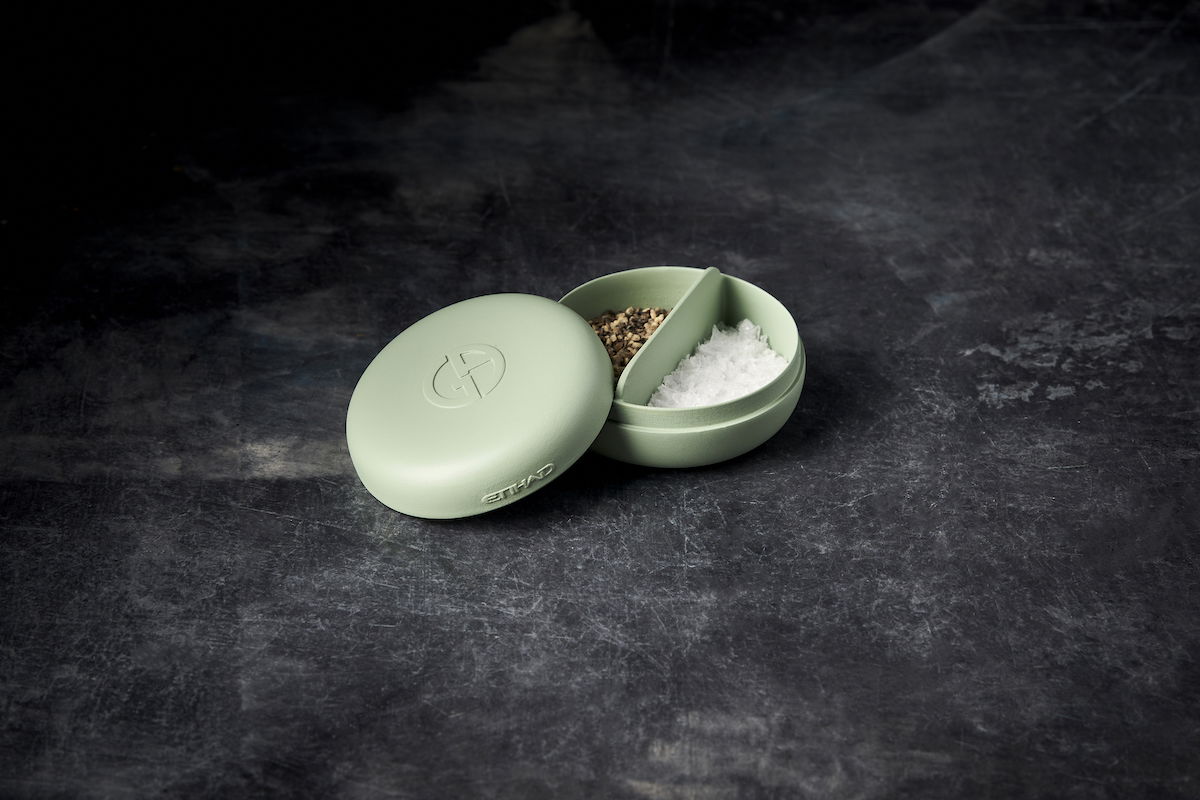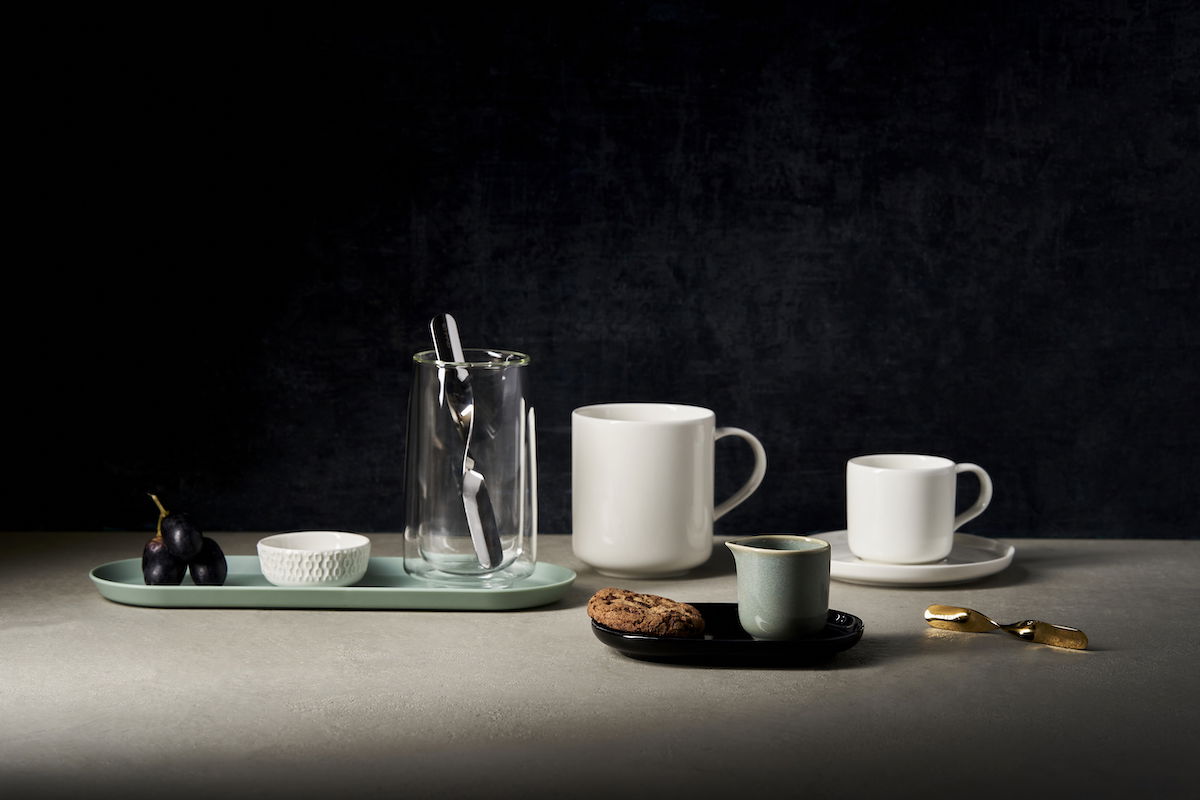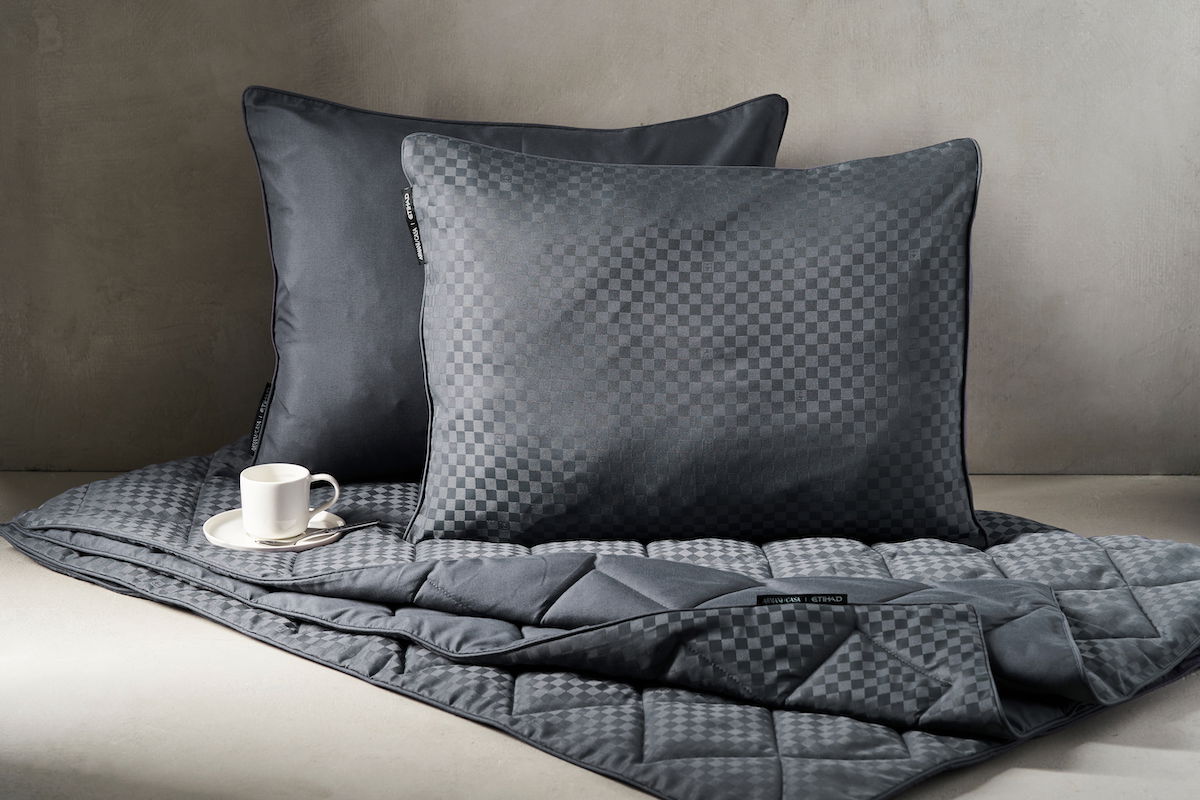 This looks like a nice soft product improvement
Credit where credit's due, the new service items, and this collaboration in general, sound great. This all looks elegant and high-end, and the bedding looks comfortable.
Etihad has gone through some phases as an airline. Etihad had its 2015 phase, which was probably the peak as far as passenger experience goes, though the airline was lighting billions of dollars on fire annually.
Etihad has had a nice turnaround, while trying to be more sustainable, and it has worked. The airline has done this while maintaining a solid premium cabin experience. For example, Etihad recently introduced the Airbus A350-1000, featuring an all-new business class.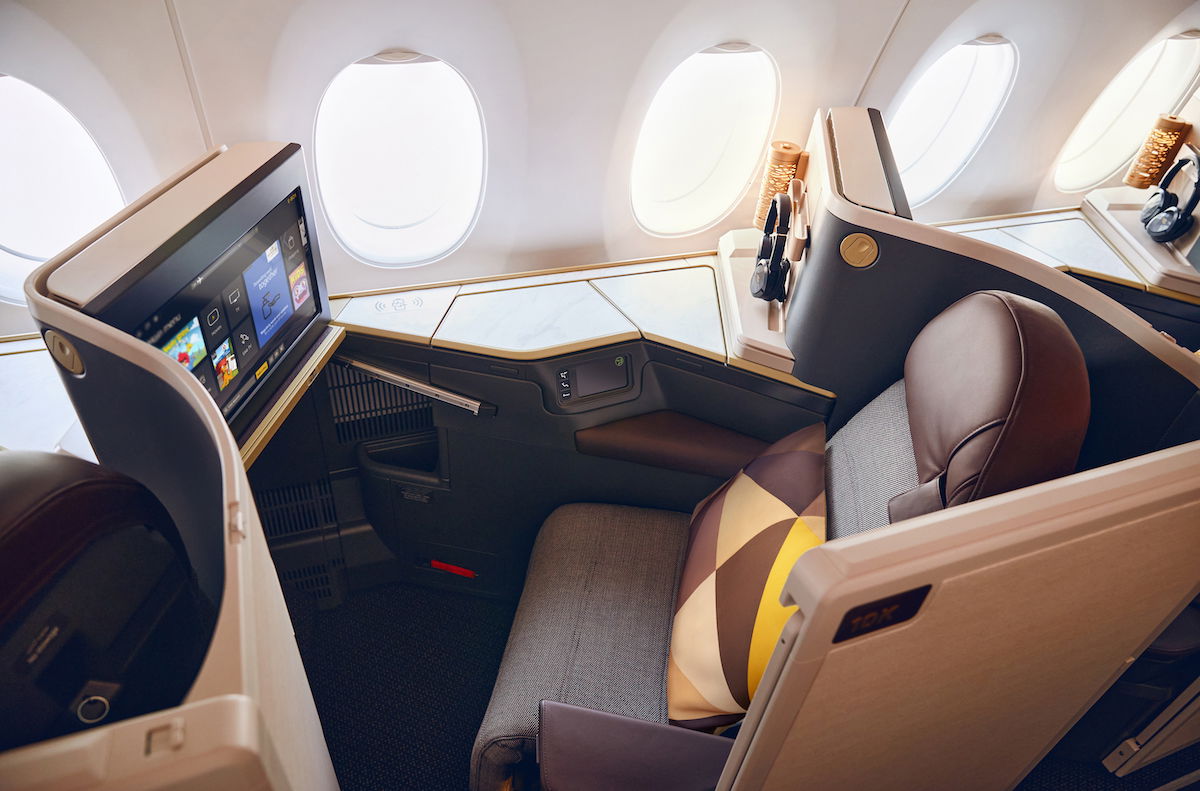 Etihad's new tableware and bedding looks very good for business class. I've been planning to fly Etihad's A350, so I guess I'll be waiting until December, so that I can experience the new service. I'm sure it will be a great experience. In fairness, Etihad already had a pretty solid soft product, so ultimately I'd consider these changes to be pretty incremental.
All that being said…
This has been a huge marketing fail
It's sad how what's objectively a positive development and nice improvement has been overhyped to the point that it takes away from what's being announced.
For weeks Etihad has been teasing a big announcement coming, with all kinds of clues. People understandably expected this to be a game-changing announcement. After all, when airlines hype announcements for a long time, it's usually something significant. The airline even flew in media from around the globe for this event, which was hosted by Etihad CEO Tony Douglas.
And it was all just to reveal some new pillows and coffee cups? I mean, we talk about phone calls that could have been emails, but what about flying people halfway around the world for something that could have been an email?
I almost never attend media events, though I can't help but think that if I did, I'd feel disrespected and like my time was wasted.
I guess some media people are in it for a free trip, but I'd assume a major motivation for many media folks going to events is being able to interview executives about huge developments before other people have the chance to. I don't think that really applies here? I mean, personally I'd love to ask Douglas about whether he's leaving Etihad and moving to Saudi Arabia, rather than his favorite sleeping position on Etihad's new memory foam mattress.
I hope the media people that attended were warned in advance that this wasn't actually much of an announcement. Otherwise I hope they were happy to just get a free trip out of it.
Douglas even referenced during the press conference how over the past couple of weeks everyone at headquarters enjoyed seeing the online speculation about what was being announced. Sorry we assumed the airline had something major to reveal. 😉
Lastly, the "Beyond Business" branding seems a bit much. Am I interpreting this right, and that Etihad is suggesting that its business class is "beyond" business class (in other words, more like first class)? I love you Etihad, but you have British Airways' business class seat with fancier forks and knives. That doesn't make it first class. And airlines like Qatar Airways and All Nippon Airways do still exist, so…
Bottom line
Etihad has launched a new collaboration with Armani / Casa. As of December, you can expect new tableware and bedding in premium cabins on Etihad flights. This collaboration sounds great, though I can't help but feel like my takeaway from all of this is just disappointment about how much this was hyped. Meanwhile if this had just been an email that slipped into my inbox this afternoon, I'd say "awesome, well done!"
What do you make of Etihad's new Armani / Casa announcement?