In this post I wanted to share a list of my favorite airline brands in the world. I think this is a fun topic, and I'm curious to hear how my preferences compare to those of fellow aviation geeks.
What makes a great airline brand?
Perception of brands (and brand loyalty overall) is highly subjective, and some might even argue irrational.
In separate posts I've ranked the world's best first class products, the world's best first class lounges, the world's best business class seats, etc. My ranking of airline brands is a bit different (by design), as it's more about the intangible things that we love about airlines overall.
Let me be clear — I'm not suggesting that these are the world's best airlines, but rather that these are the airline brands that get me most excited. This can be for a variety of reasons, including:
Because they offer a great passenger experience, including a good hard product, excellent service, etc.
Because they are based in cool places, and connect awesome parts of the world
Because they do a great job with their marketing and overall brand presence
Because they're super global, and whenever I fly with them I feel a sense of excitement and wanderlust
Because they are airlines I have special memories on, either because of the onboard experience, or because of where I traveled on them
As you can see, I'm truly all over the place here with regards to how an airline can land on my list. You can expect that if someone asked me what my favorite airline in the world is, it would probably be an airline on the list.
My nine favorite airline brands in the world
With the above out of the way, let's get into the rankings. A few things to note upfront:
I apologize in advance for the lack of geographic diversity, as all but two airlines are based in Asia; perhaps I should make a separate list with my favorite airline brand from each continent
Admittedly some airlines haven't recovered from the pandemic at the same pace, and I haven't necessarily fully factored that in here
Let's leave politics out of this, please
Below are my favorite airline brands in the world, roughly ranked by preference.
Turkish Airlines
It might surprise some people to see Turkish Airlines at the top of my list, but I think Turkish Airlines really strikes such a special balance:
Turkish Airlines is the most global airline in the world, flying to more countries than any other airline
Istanbul is such an amazing, dynamic global hub; I'd even argue it's kind of the center of the world
Turkish Airlines has the world's best business class catering
In general I find Turkish people to be among the most genuinely hospitable and competent in the world, and I love how much that's integrated into the Turkish Airlines experience; many other global airlines "import" staff from other parts of the world, but when you fly Turkish Airlines you really feel like you're in Turkey
There's just this special feeling I get when flying Turkish Airlines, knowing that in one stop I could fly just about anywhere in the world, from Bishkek to Ulaanbaatar (yes, the airline even used to operate a fifth freedom route between those two cities).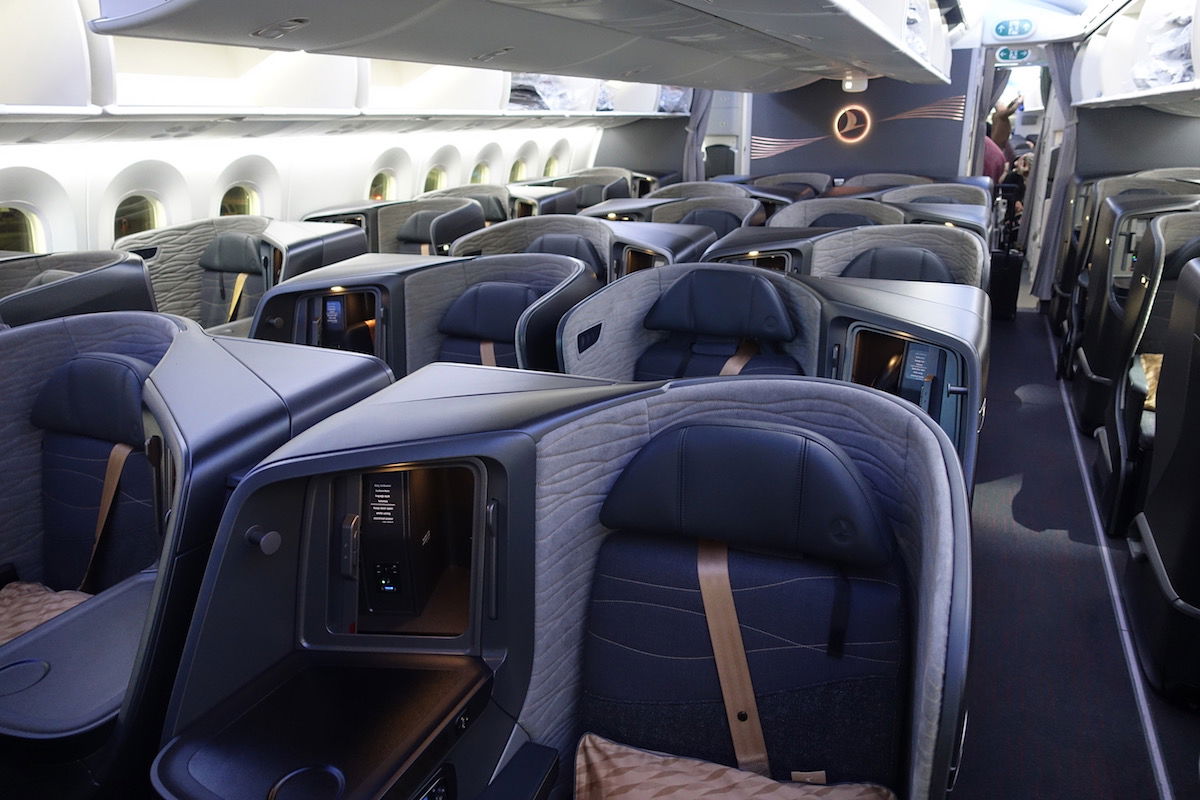 Qatar Airways
Qatar Airways is an incredibly elegant and sophisticated airline. Qatar Airways revolutionized business class with its Qsuites, and there's not another airline that offers such a consistent and impressive premium cabin experience. Qatar Airways executives say there's no need for first class when you have Qsuites, and I almost agree, which is quite a testament to what the airline offers.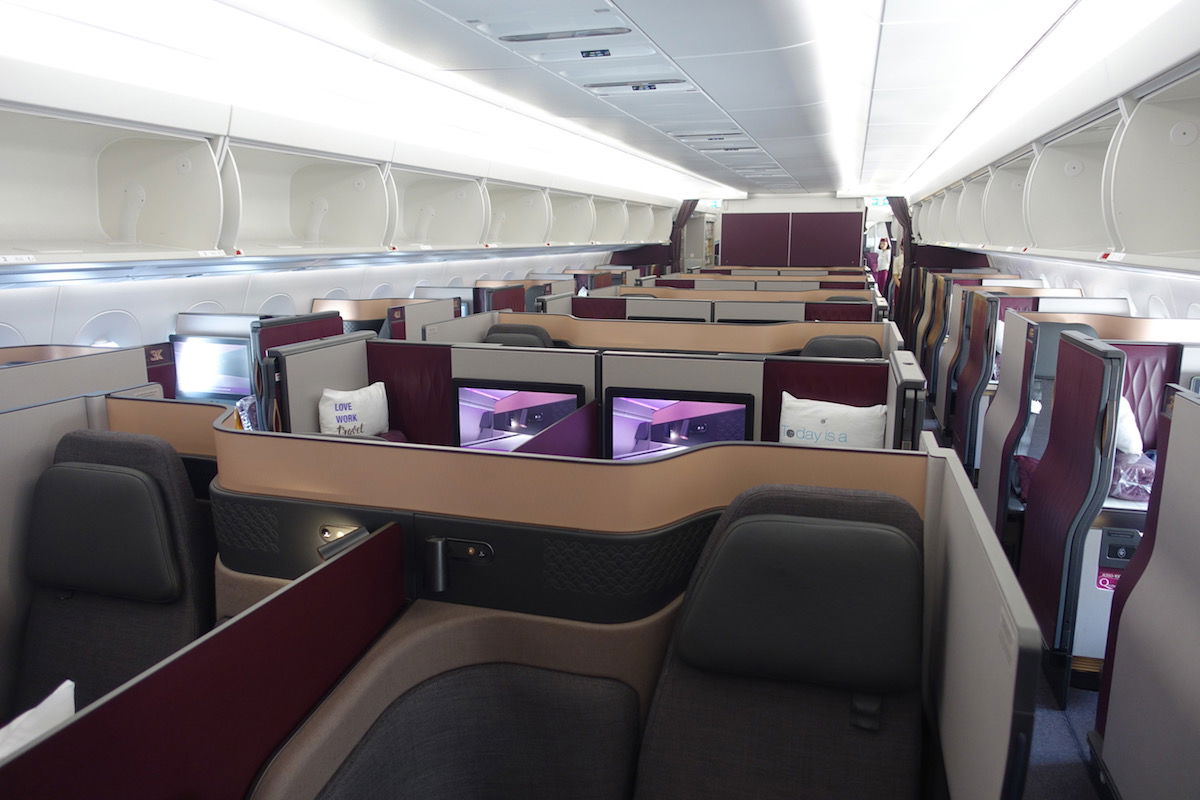 Doha's Hamad International Airport is also a solid hub that keeps getting better, and all around I feel like the Qatar Airways travel experience is pleasant and consistent. I am also a sucker for Qatar Airways' marketing. Don't ask me how much time I spend listening to Qatar Airways' boarding music while not on a plane, because it's a lot. 😉
Singapore Airlines
I'd say Singapore Airlines is one of the two most instantly recognizable airlines in the world, along with Emirates. Singapore Airlines has been considered to be one of the best airlines in the world for the past couple of decades, and the airline has done a remarkable job maintaining its position.
The Singapore Airlines inflight experience is industry-leading in all cabins, and on top of that Singapore Changi is arguably the best airport in the world. Most of all, I'd say Singapore Airlines staff are the most consistently professional of just about any airline out there. Whether you're flying in long haul first class or short haul business class, Singapore Airlines nails it.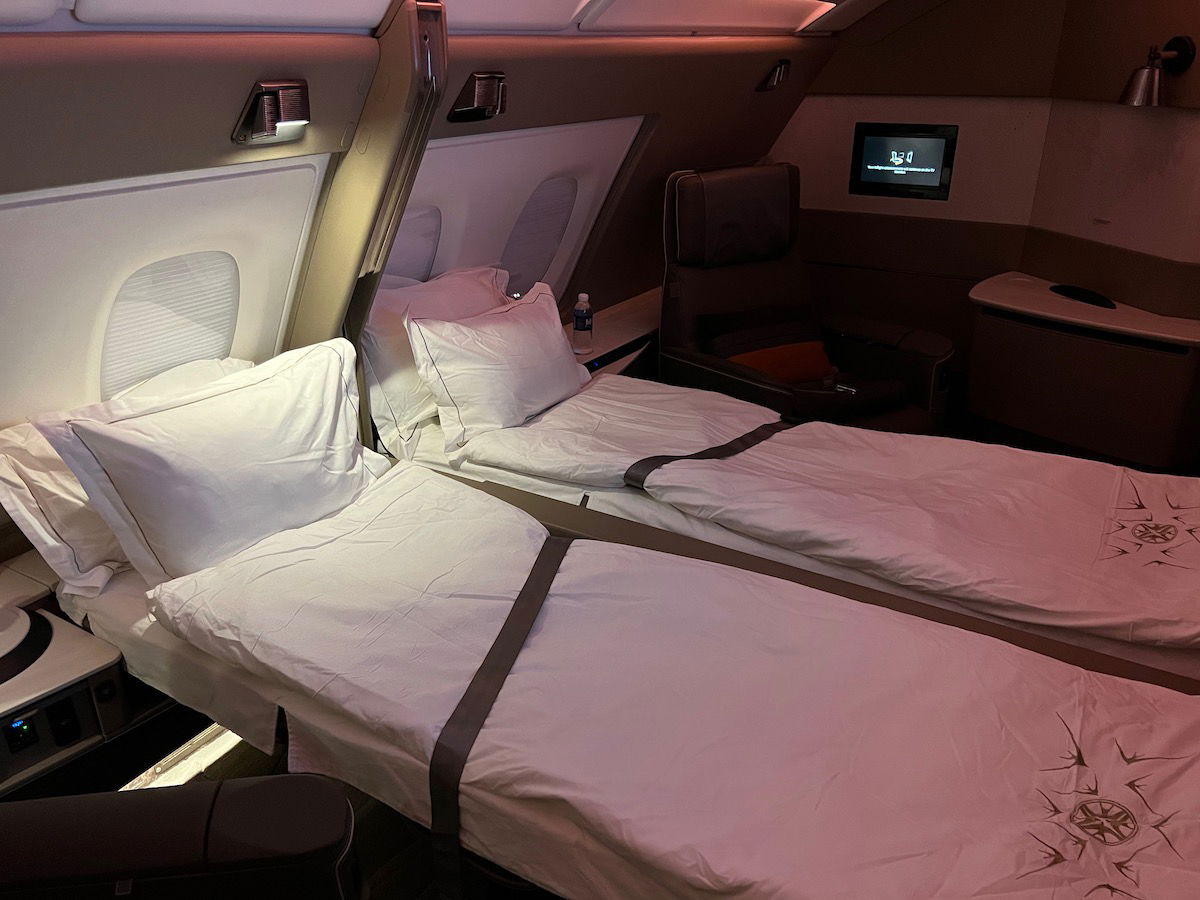 Starlux Airlines
How could an airline startup with under 20 planes make my list? I get that a lot of people don't understand my Starlux Airlines obsession. I had the chance to fly this airline shortly after it launched, and this airline is in a league of its own among startups.
While most new airlines are budget carriers, Starlux describes itself as "a detail-oriented luxury airline," and it wants to become "the Emirates of Taiwan." Usually companies take some liberties with describing themselves, but that's not the case with Starlux.
This is an airline startup unlike any other. Now that the airline has taken delivery of Airbus A350s, it'll start operating long haul routes, with a Taipei to Los Angeles route launching in April. The carrier's A350 first & business class look interesting. If only the pricing were a bit lower, and/or there were a way to redeem miles…
And then there's the story of how the airline started, which I love as well. The founder of Starlux used to be CEO of EVA Air, but was ousted by his three half-siblings. Following that he vowed to start his own airline, and that's how Starlux Airlines was born. I love a good revenge airline!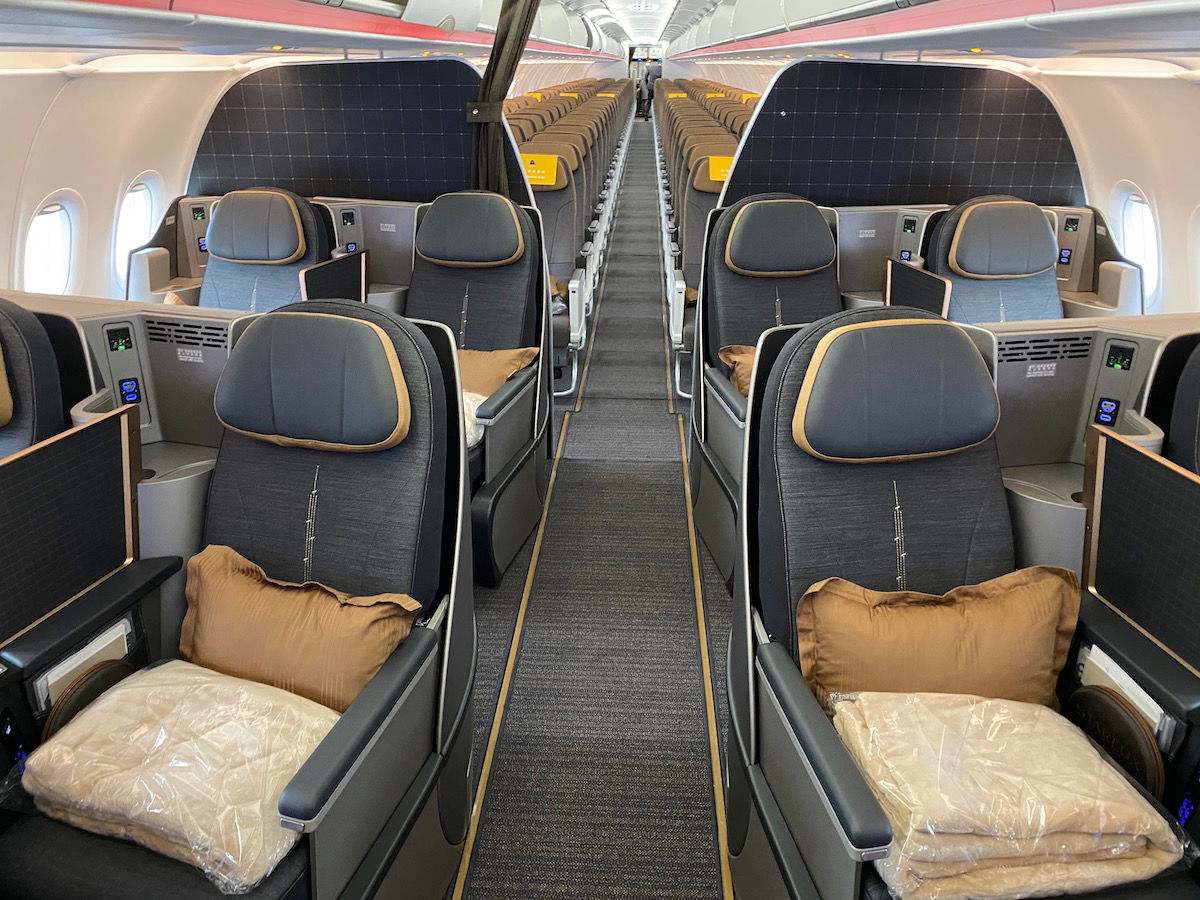 Emirates Airline
Truth be told, Emirates is style over substance to some extent. The airline gets quite a halo effect from its first class and A380s, while the airline has a subpar business class product on its 777s, which are the backbone of the fleet (not to mention that economy isn't particularly spacious either).
Still, Emirates is pretty darn cool. The airline has changed global aviation, and has put the Middle East on the map as a global transit hub. There's also not an airline in the world that's as instantly recognizable to people as Emirates, no matter where you are.
Oh, and while there may be some style over substance, the A380 onboard shower, minibars, and onboard bar, are still mighty cool, if you ask me. 😉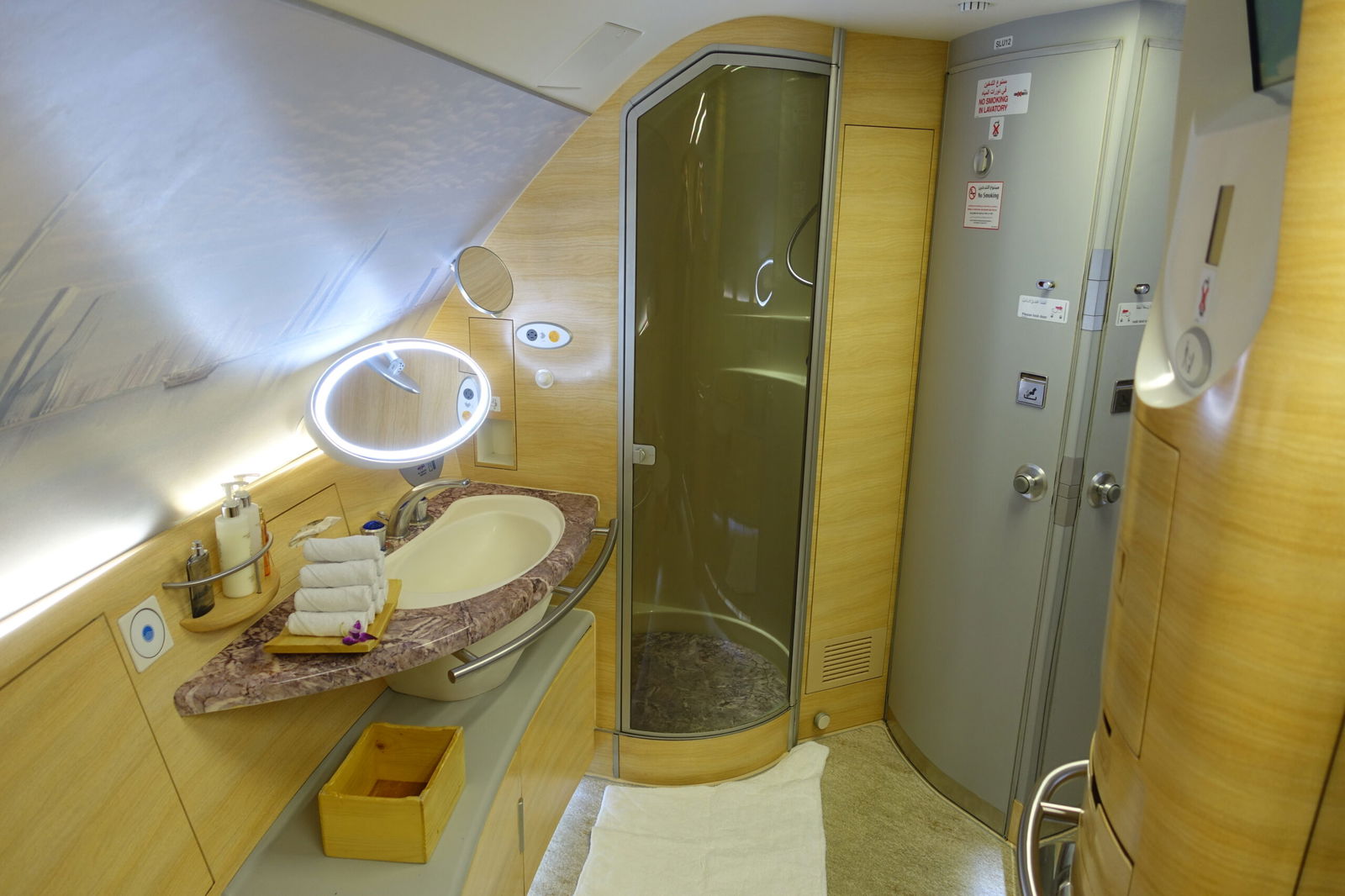 Cathay Pacific
I love Cathay Pacific both because of the airline as such, and because of my love for Hong Kong. Hong Kong is the first city in Asia I ever visited, and to this day it's one of my favorite cities in the world. Every time I fly Cathay Pacific I know I'm at least connecting in Hong Kong, and that gets me excited in a way I can't put into words.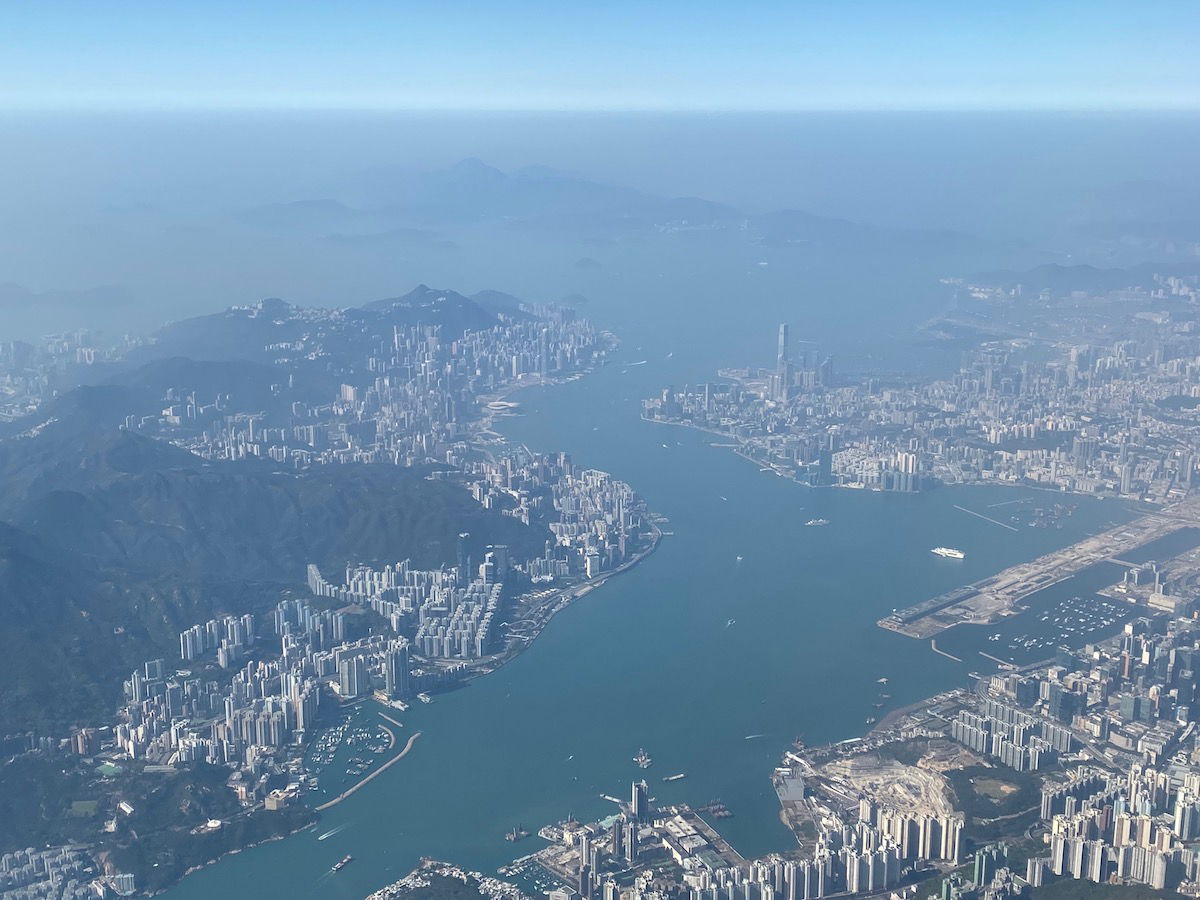 And then there's the Cathay Pacific experience as such — Cathay Pacific has a phenomenal first class, generally excellent service, and great lounges at Hong Kong International Airport, which is also an awesome transit hub. I'm thrilled to see that Hong Kong has finally reopened its borders, and I'm excited to hopefully visit soon. Here's to hoping that Hong Kong isn't totally different than it was pre-pandemic and pre-riots.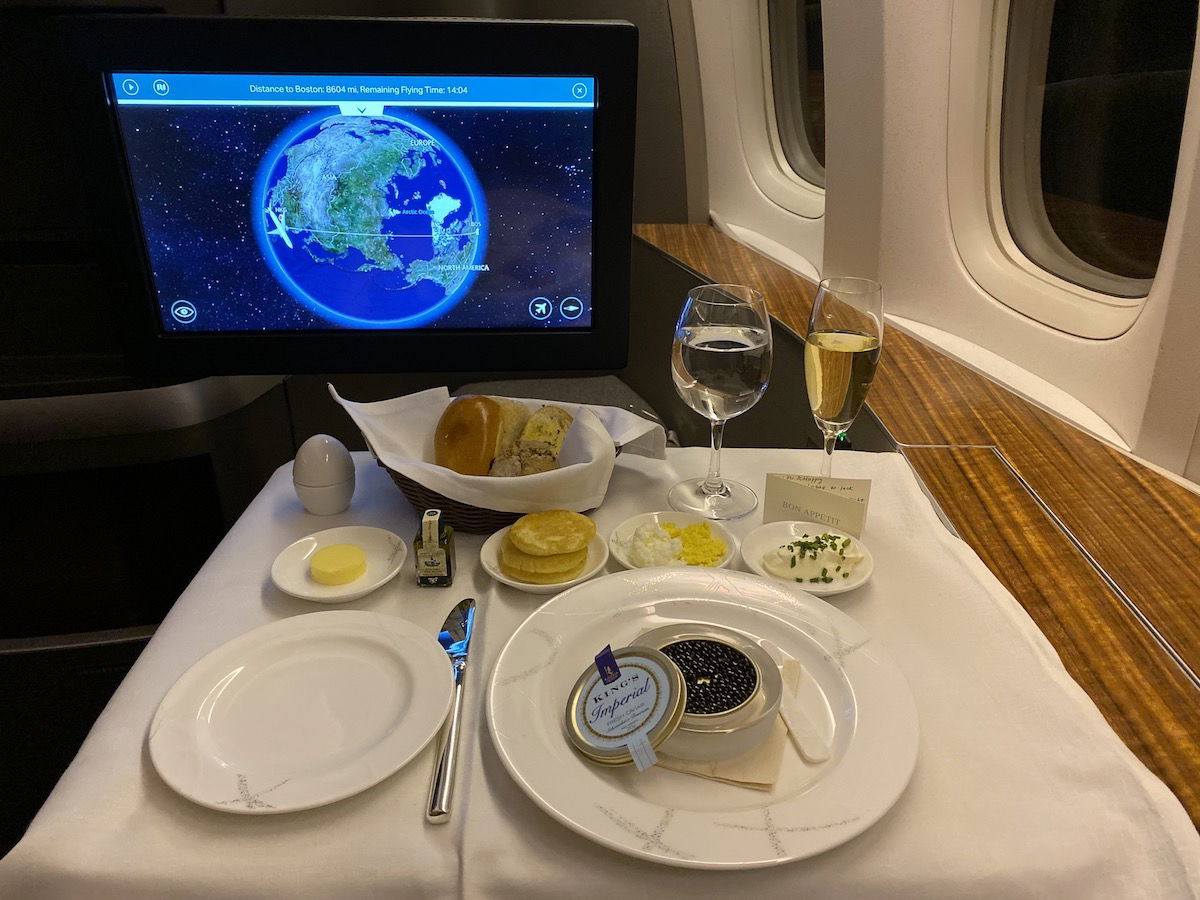 Air France
I love Air France — part of it is emotional, and part of it is rational, I think. For one, there's no denying that the French excel at food, wine, fashion, and confidence, so there's some halo effect that Air France benefits from there. I love Air France's marketing, and even the safety video (especially the previous one) is oh-so-fun. Why should you not smoke on a plane? Well, because it's not chic, of course!
But even beyond that, Air France has a lot going for it, and the airline gets better by the day. If you visit the Air France Lounge Toronto or fly an Air France A321, you probably won't be impressed. But Air France has the world's best first class lounge, one of the world's best inflight first class products, and the airline keeps improving.
Air France is introducing a new business class with doors, new first class product, the airline is refreshing many of its lounges, and Air France is refreshing its short haul fleet with A220s, which are a joy to fly (you won't find any of those at British Airways or Lufthansa). Air France is trending upwards among European carriers, in my opinion.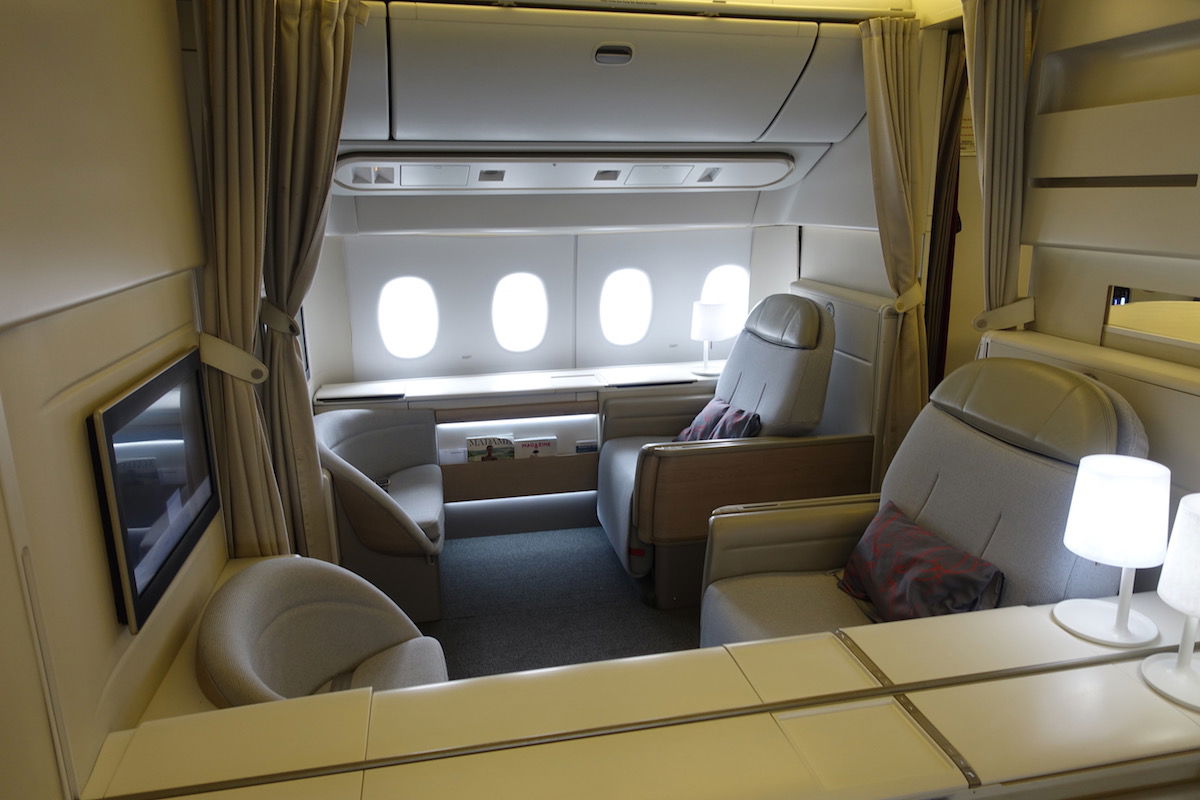 All Nippon Airways
I went back and forth about whether to include ANA or JAL on this list, as it really could have been either. The reality is that a Japanese airline has to be on the list simply because Japan is a one-of-a-kind place. There's nothing like Japanese culture, and that's reflected so well in both of Japan's global airlines.
Personally I've historically preferred JAL over ANA, though I'm putting ANA on this list because the airline introduced some incredible new first class and business class products on its 777s. I'm excited to see Japan Airlines' new premium cabins on A350-1000s, debuting later this year.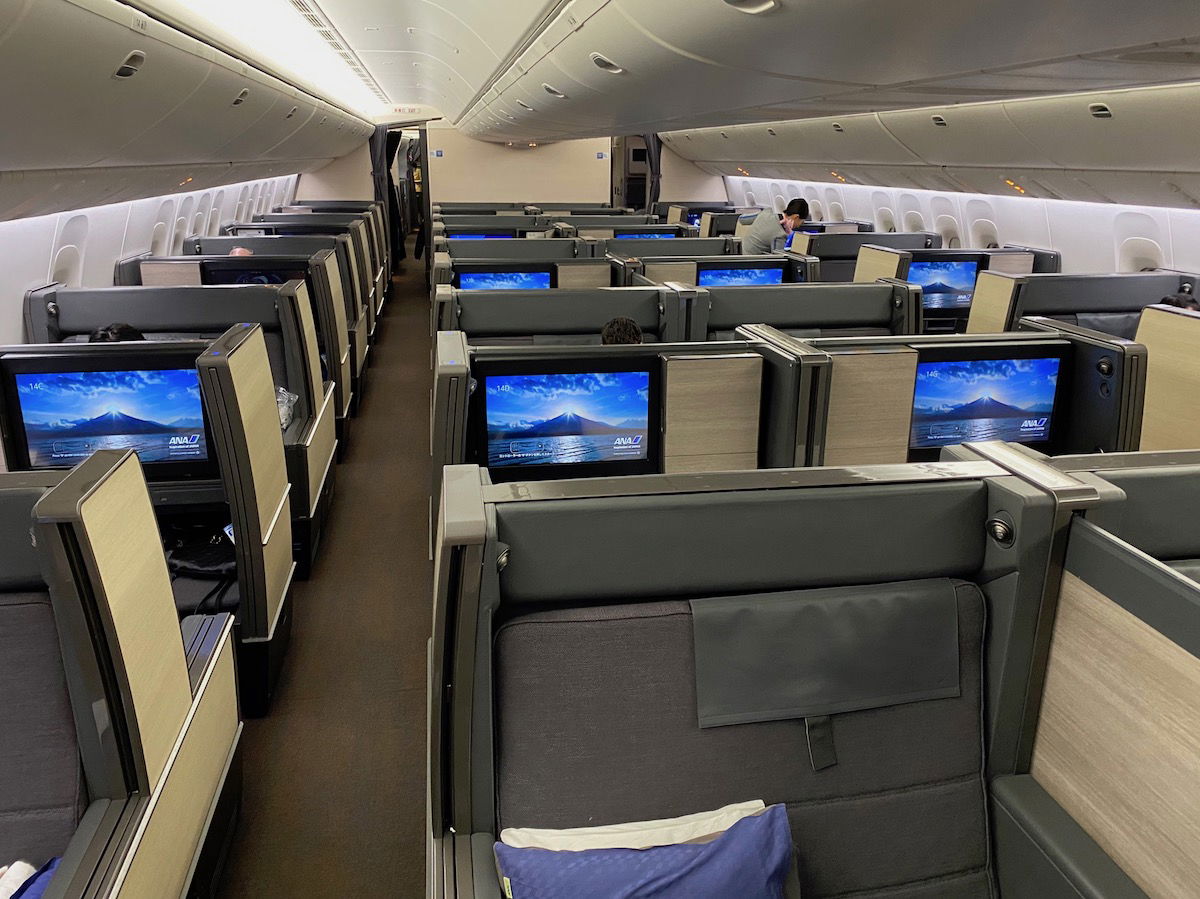 Oman Air
When people think of Gulf airlines, the big three usually come to mind — Emirates, Etihad, and Qatar. However, there's a boutique Gulf airline that I love, and that's Oman Air.
Oman Air is spectacular — Oman is an awesome country and Muscat a great city (with a new airport), and the airline has Apex Suites in business class. I also like how Omani culture is integrated into the experience a bit more than you'd find on other Gulf carriers. For example, a good percentage of the cabin crew on Oman Air are actually Omani. Oh, and I also love Oman Air's boarding music.
I've always enjoyed my flights on Oman Air, and can't wait to fly the airline again.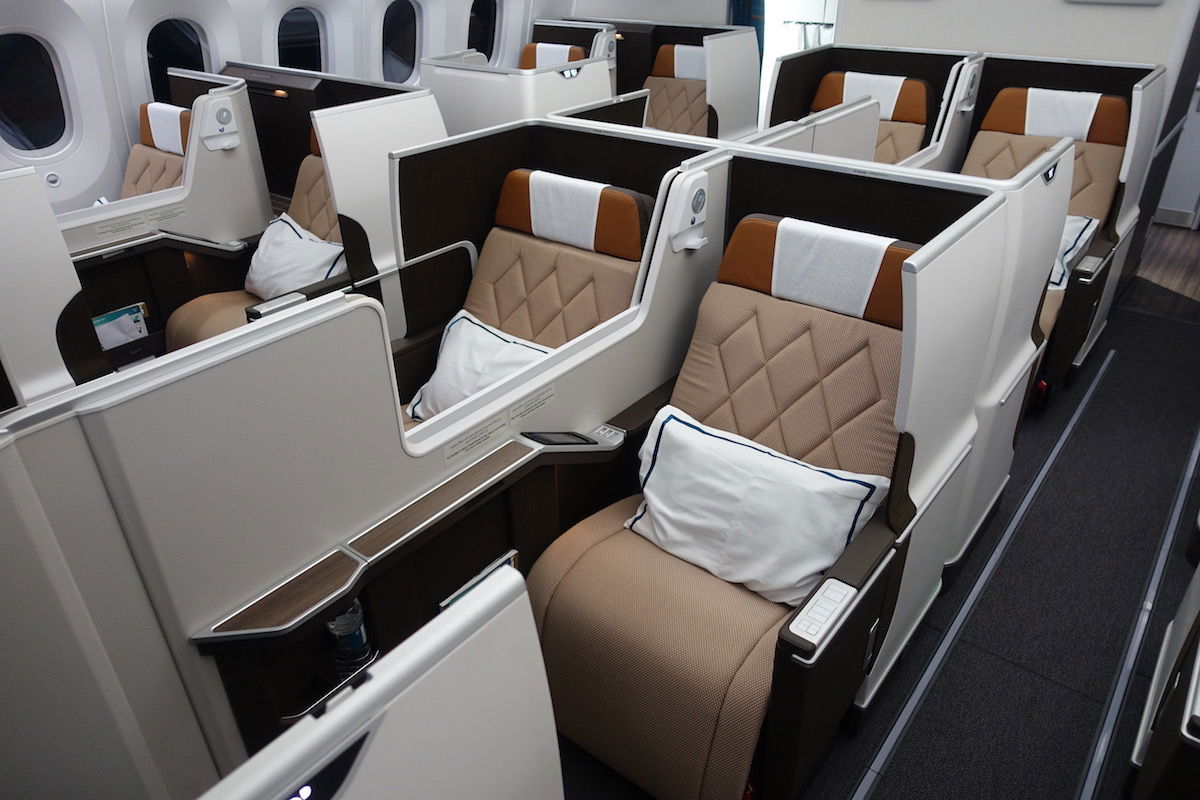 Bottom line
Any sort of airline ranking is inherently subjective, since we're all looking for different things. That's even more true when we're talking about perception of airline brands, which involves some intangible elements. As you can hopefully see, airlines made my list for a variety of reasons.
I do think the above are some really well rounded airlines, though I'm not suggesting you should necessarily think they're the best in the world. Some airlines made my list because of the experience they offer, some made my list because of where they're based, and some made my list because of special experiences I've had on the airline.
I'm curious to hear from OMAAT readers — what are your favorite airline brands?