Hello from Miami, and happy Labor Day weekend to those in the US!
This has been quite a week on the points and travel front, as five major US airlines eliminated change fees, major changes were announced to Chase's Freedom Card portfolio, a historic EL AL flight touched down in Abu Dhabi, Southwest will start flying to Miami, and more.
With that out of the way, here's a recap of this week on the blog:
Featured Stories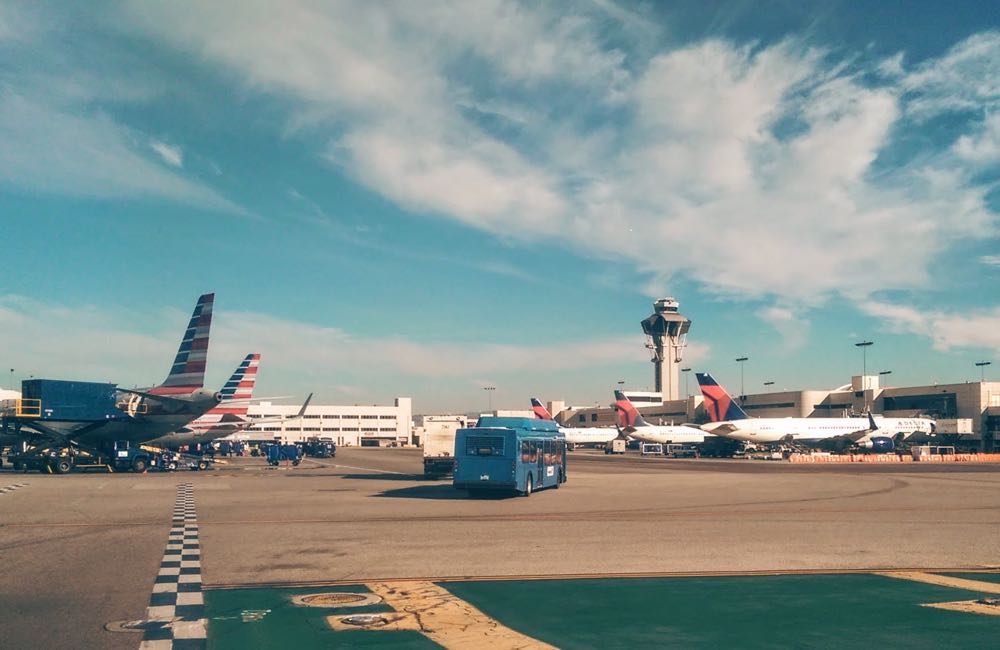 In the past 48 hours we've seen what's possibly the most positive change to US airline policies in decades — change fees (for most routes & fare types) have been eliminated permanently by Alaska, American, Delta, Hawaiian, and United!
While most of us can probably make sense of why this policy makes sense right now, how will this evolve over time, and will this change actually be permanent, as promised? I figured I'd share my thoughts on how I see this situation evolving
---
The no annual fee Chase Freedom Unlimited® is one of the all-around best cards for everyday spending. A few weeks back the card introduced an exciting new welcome bonus, and today some further positive changes were also announced to the card.
When you combine those two factors, there has never been a better time to pick up this card, in my opinion. That's especially true when you consider that the changes to the card really reflect how consumer spending has evolved as a result of coronavirus.
---
Card issuers have added all kinds of temporary perks in light of the current pandemic. A few weeks ago I wrote about the latest such benefit on the American Express Platinum Card, which is offering a one-time credit that most cardmembers should be able to get value out of.
I wanted to first recap this perk, and then share my experience using it yesterday.
---

TIPS: Earning Miles & Promos
Easy Way To Maximize Rakuten New Member Bonus
World of Hyatt Selling Points For 25% Off
GREAT Time To Apply For Chase Freedom Unlimited
American Selling AAdvantage Miles For 1.82 Cents Each
Choice Privileges Selling Points With 40% Bonus
Amex Platinum Cell Phone & Streaming Credits Guide
Amex Platinum Offering $100 Dell Credit
Recap: 7 Opportunities To Buy Points
Marriott Credit Card Promo: 10x Bonus Points (Extended)
TRICKS: Redeeming Miles
LifeMiles 125% Mileage Transfer Bonus (Last Chance)
40% Bonus On Amex Transfers To Marriott Bonvoy
Can You Transfer Citi ThankYou Points To Others?
TRAVEL With Ben (Lucky)
How Airline Pricing Will Evolve With No Change Fees
REVIEWS & Trip Reports
Guide To Hilton Honors Gold Status Benefits
Review: Amanruya Bodrum, Turkey
NEWS & Updates
$5, 15-Minute Coronavirus Test: Travel Game-Changer?
Alila Hinu Bay: The Hyatt I'm Most Excited About
American Airlines Adds Warm Weather Winter Routes
WOW: United Airlines Eliminates Change Fees Permanently
Bankrupt Trump Hotel Vancouver Closing
United Airlines' Bizarre Promise Of "Forever"
Historic EL AL Flight Touches Down In Abu Dhabi
Revealed: New Chase Freedom Flex Card
Hah: University Creates Airline-Style Safety Video
Delta Air Lines Eliminates Domestic Change Fees
American Cuts Change Fees, Improves Basic Economy, Beats United
Amex Platinum Lufthansa Lounge Access Benefit Extended
Airline Pilots Report Seeing "Guy In Jetpack" On Approach To LAX
Aer Lingus Threatens To Cut Shannon Transatlantic Flights
Alaska Airlines Permanently Eliminating Change Fees
Some Americans Can Now Travel To Costa Rica
Hyatt Hana-Maui Resort: New Hawaii Points Hotel
Saudi Arabia Indirectly Opens Airspace To Israel
Maldives Adds Visitor Coronavirus Test Requirement
UIA Bans Passenger For Walking On Wing To Cool Off
David Blaine Ascends To 25,000 Feet, Suspended By 52 Balloons
Guy Flies United Airlines With Massive Boarding Pass
Thai Airways Opens Airplane-Themed Restaurant
United Airlines Executive Still Missing, 28 Days Later
Delta's New Companion Upgrade Policy Makes No Sense
Virgin Atlantic Launching Three Routes To Pakistan
Hawaiian Airlines Eliminates Change Fees Globally
Yay: Southwest Airlines Will Start Flying To Miami
Passenger Leaves Flight Attendant Vicious, Disgusting Note
American AAdvantage May Add Elite Choice Rewards
Delta Stands Up For Passenger Wearing "Black Lives Matter" Shirt
Virgin Atlantic Completes Restructuring, Will Lay Off Even More Employees
Canada's COVID-19 Study Of Arriving International Travelers
Wow: Delta Won't Furlough Any Flight Attendants
Spiffy: Singapore Airlines Boeing 737-800!
---
I hope everyone has a great rest of the weekend!