Israel and the United Arab Emirates are launching a new era of diplomacy, and to kick that off, EL AL operated its first-ever flight to the UAE today.
EL AL touches down in Abu Dhabi
EL AL flight LY971 operated today from Tel Aviv to Abu Dhabi. The 1,311 mile flight took just 3hr17min.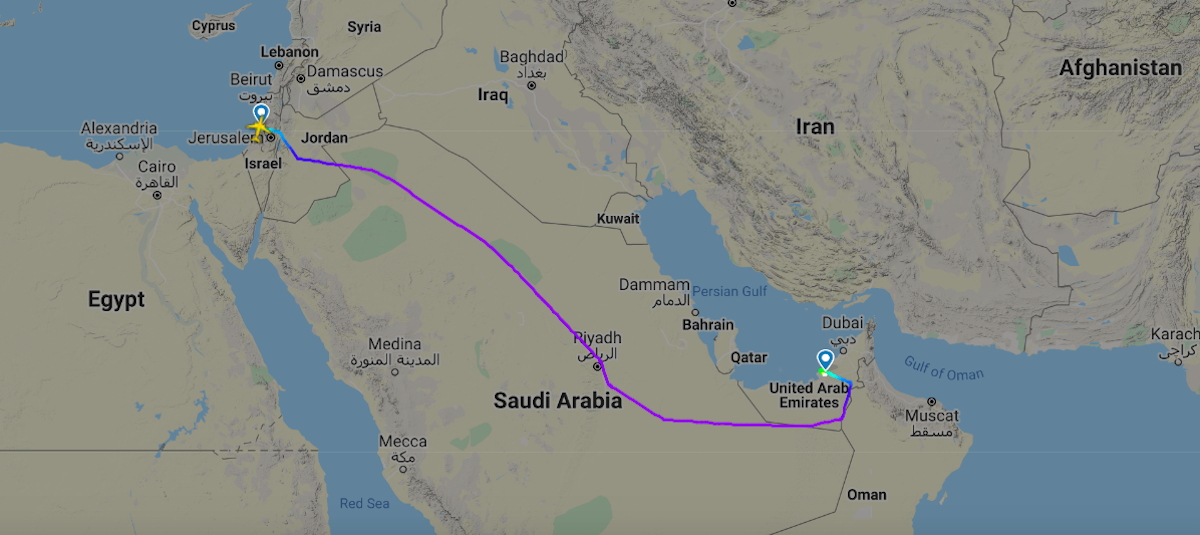 It was operated by a five year old Boeing 737-900ER with the registration code 4X-EHD. This plane was chosen over EL AL's flagship Boeing 787-9 because the company's 737s have anti-missile systems, while the 787s don't.
Quite a bit of prep went into this flight:
The 737-900ER was specially taken out of storage to operate this flight, given that EL AL's 737 fleet is mostly grounded
Since EL AL's 737 pilots are on unpaid leave, some had to be brought back to operate this flight, which required them to do some simulator training
The 737 got a special paint job with "Peace" written just over the cockpit windows (in Arabic, English, and Hebrew)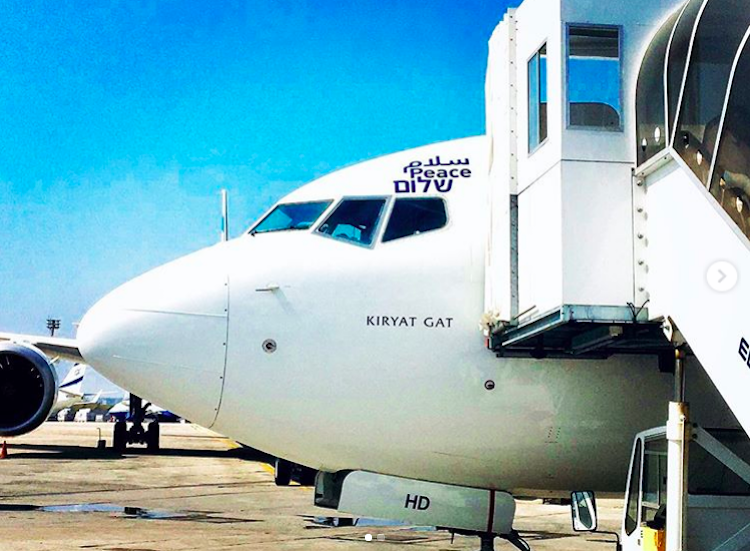 The flight carried a US delegation, including Jared Kushner and Robert O'Brien, as well as an Israeli delegation to start peace talks.
Some other interesting things about the flight
In no particular order, here are a few more observations about this flight:
This flight wasn't as historic as promised
When details of this flight first emerged, the US claimed that this would be the first scheduled commercial flight between Israel and the United Arab Emirates. This wasn't in fact the case:
The flight was not bookable by the general public, so this wasn't really a "commercial" flight, but rather was a charter flight
If the argument is that this was the first commercial aircraft to fly between Israel and the UAE, that's not true either; Etihad Airways recently operated some cargo flights to Tel Aviv, which were the first such flights
Don't get me wrong, this flight was historic, and it was the first time that EL AL flew to the UAE, but this wasn't historic in the way it was marketed.
The flight used Saudi Arabian airspace
It's cool that the flight did end up using Saudi Arabian airspace, as there was quite a bit of debate ahead of this as to whether or not that would happen.
Historically Saudi Arabia has prevented flights to & from Israel from using its airspace, though there have been some exceptions. In this case the flight did spend almost the entire time in Saudi Arabian airspace, which shaved well over an hour off the flight time.
We'll see whether relations between the two countries improve permanently, or if this was a special exception given the United States' involvement in this flight.
Where are the masks?
Based on the Twitter video posted by Israel's Director General at Ministry for Regional Cooperation, it doesn't look like most people on the flight were wearing masks. Make of that what you will.
Bottom line
EL AL operated its first-ever flight to the UAE, as it was carrying an Israeli and US delegation. It's cool to even see the flight operate through Saudi Arabian airspace. While the flight as such wasn't as historic as promised (it wasn't actually "commercial"), this is awesome to see nonetheless.
Peace is always a good thing, so here's to hoping the talks are productive, and we soon see more cooperation between the countries (including a bilateral air agreement).