This is positively awesome… too bad Thailand's borders are closed.
Thai Airways has opened a themed cafe & restaurant at its headquarters. The idea is that people can enjoy some of the food and drinks they may get on a plane without actually flying.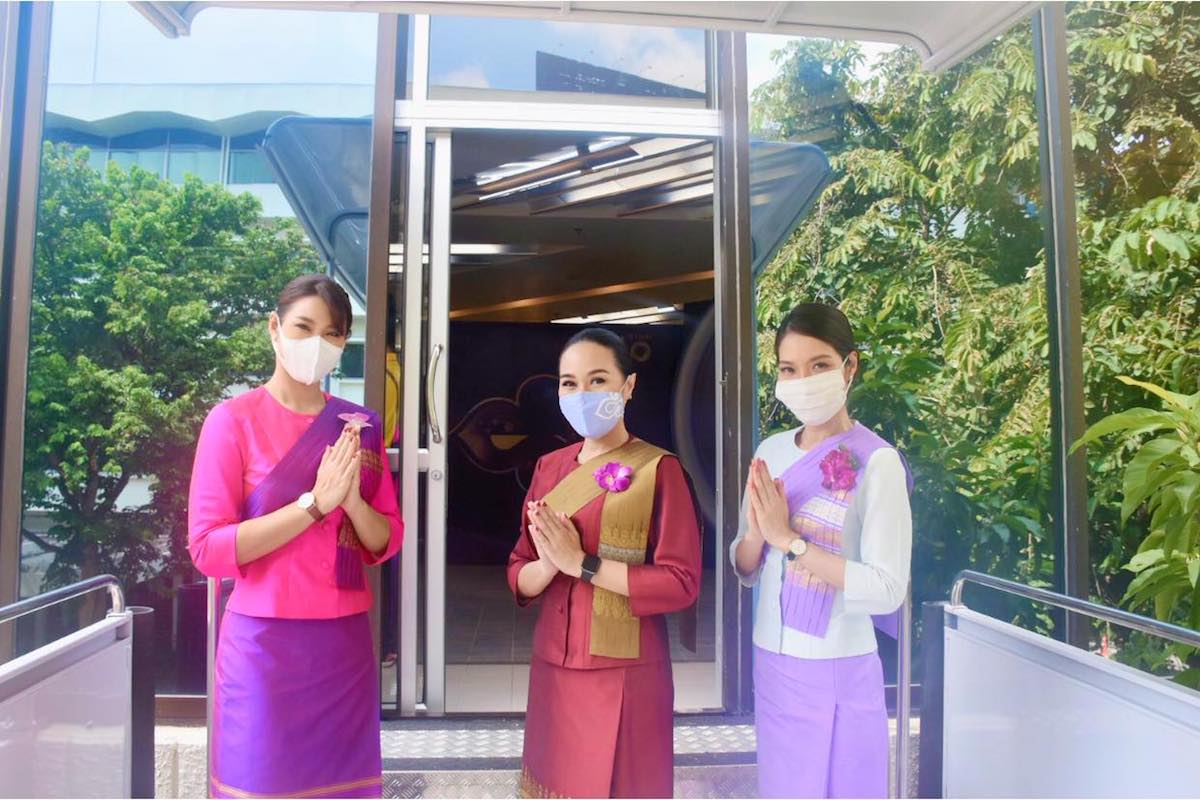 The restaurant seating consists of economy and business class seats, and there's even an area with bean bags. Tables throughout the restaurant look like airplane engines and wheels, so they're rather committed to the theme.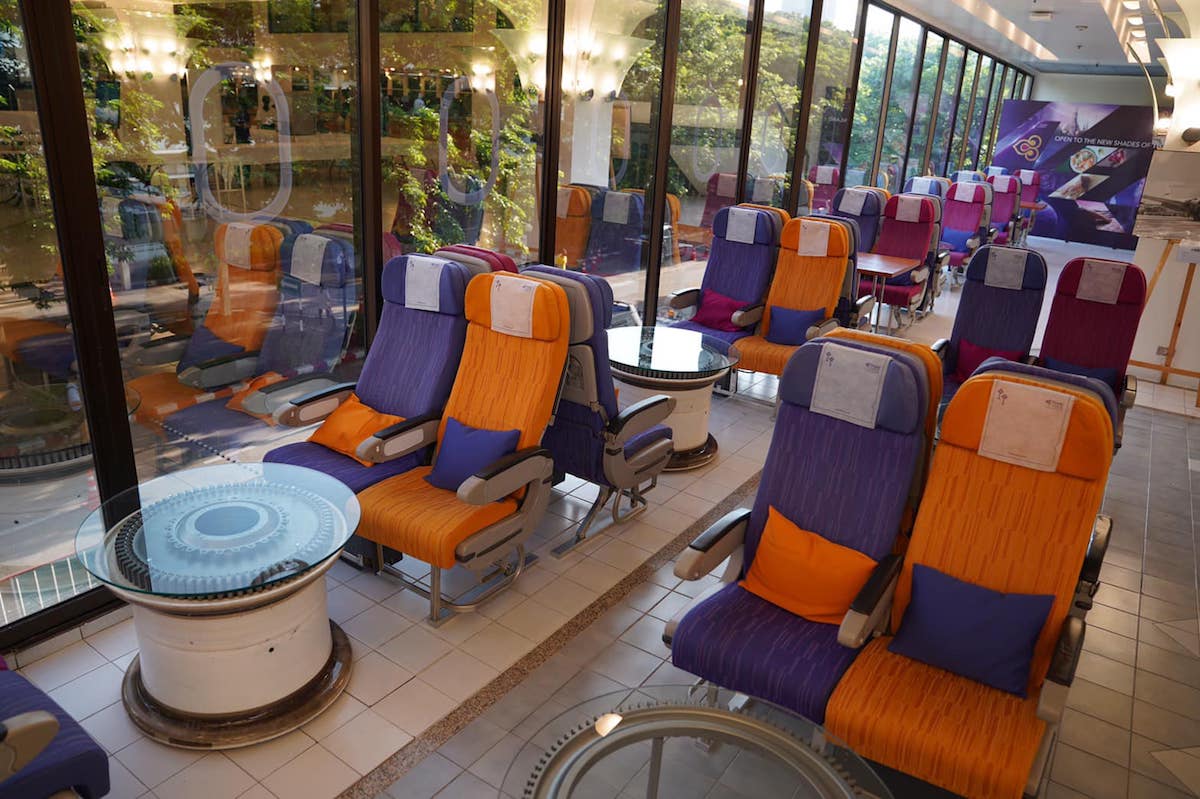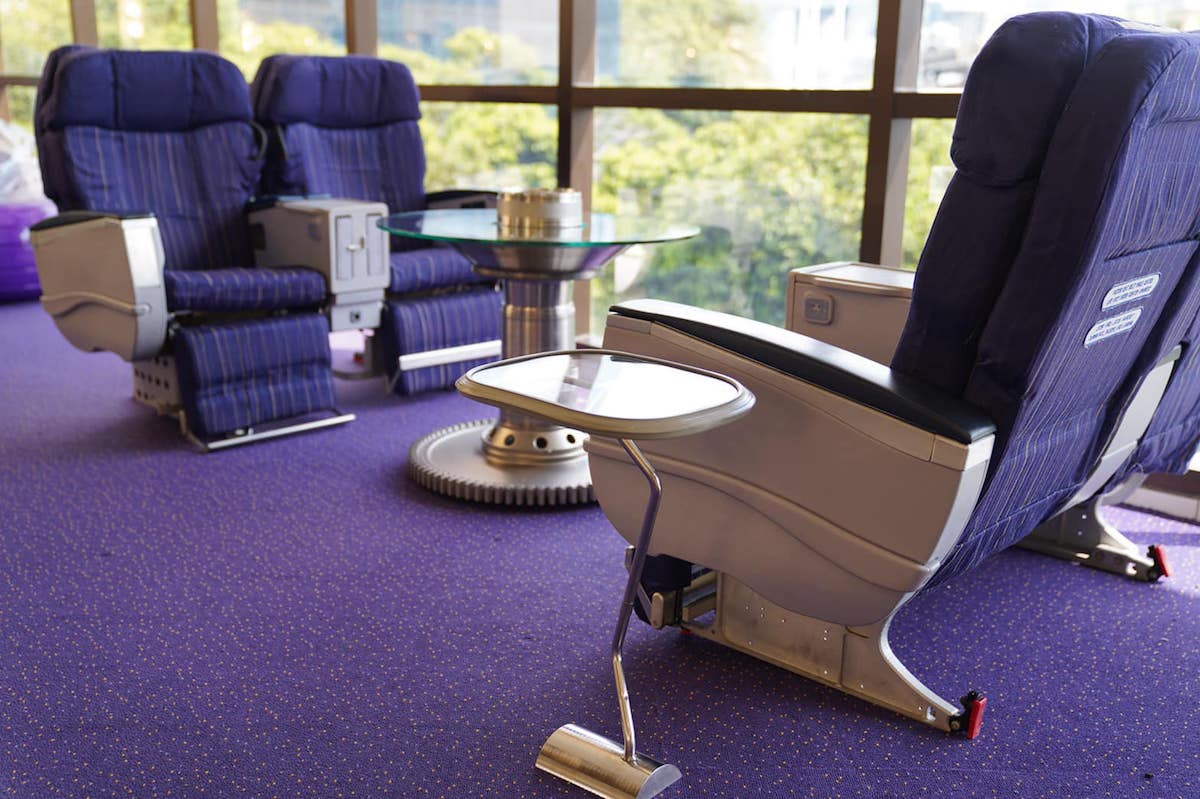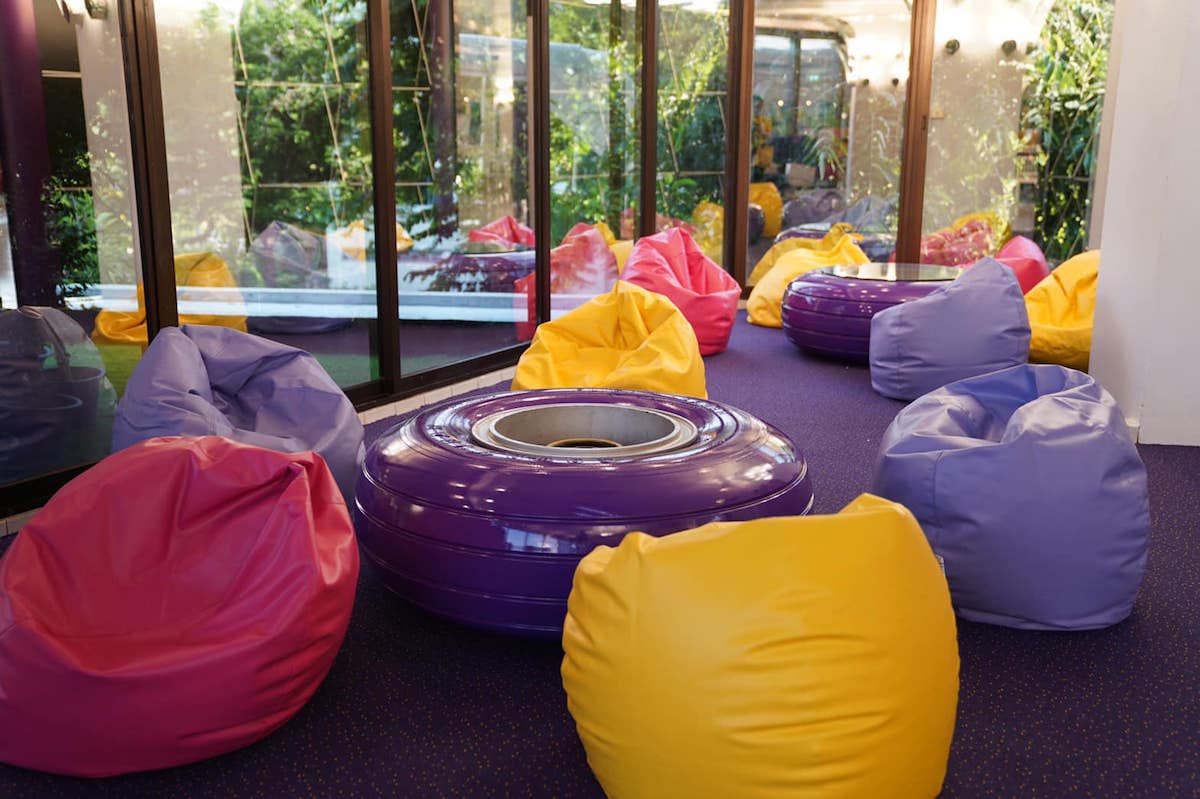 The restaurant also features all kinds of model airplanes and aviation-themed art.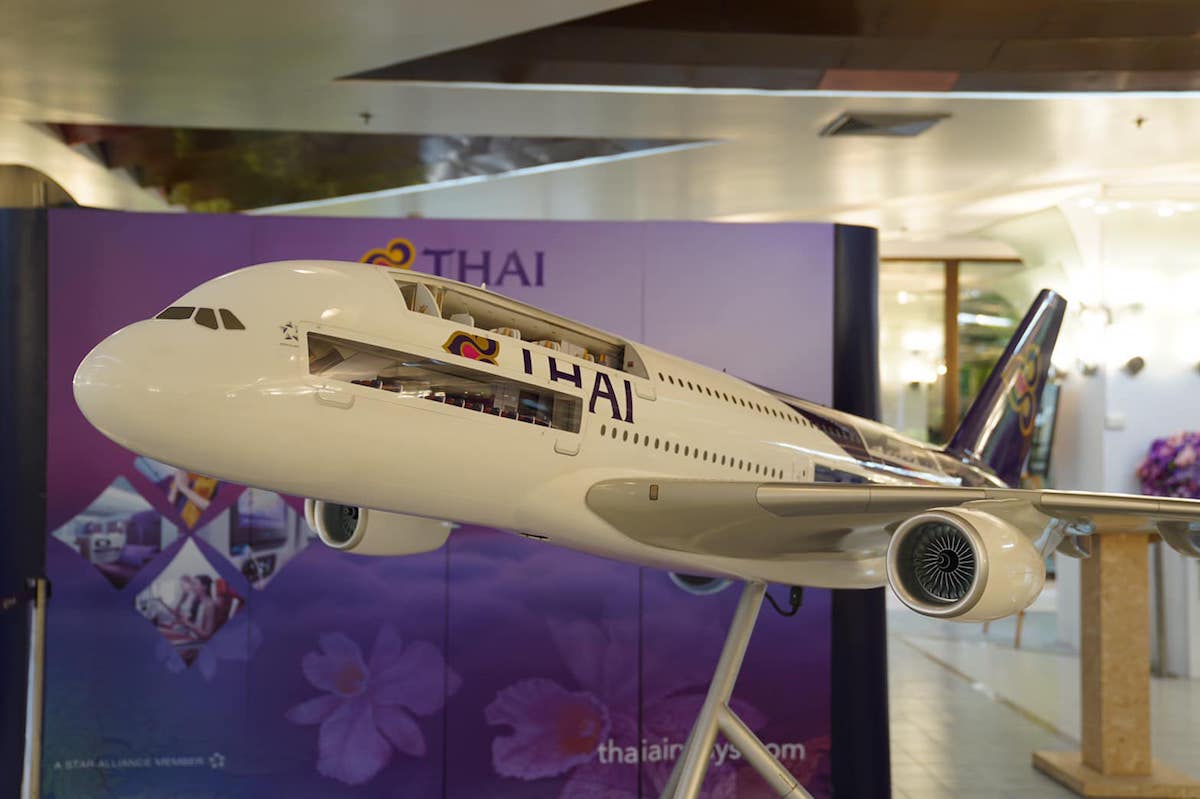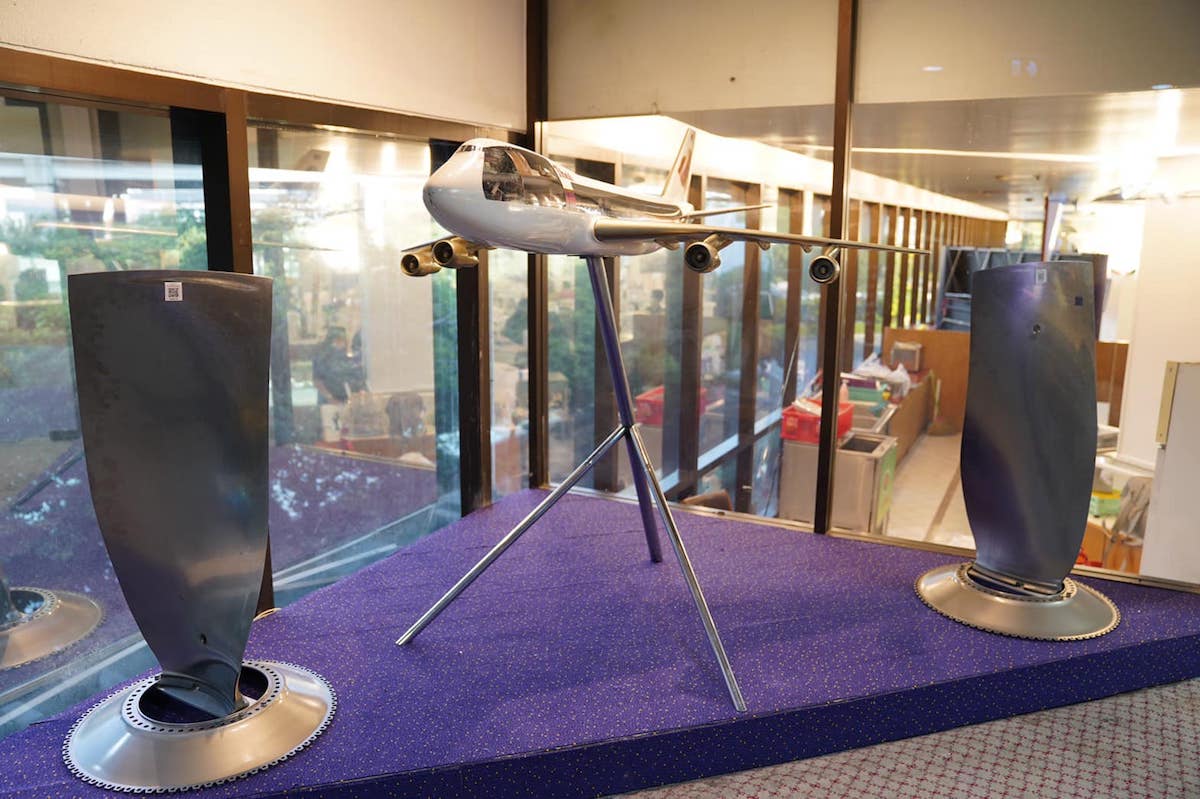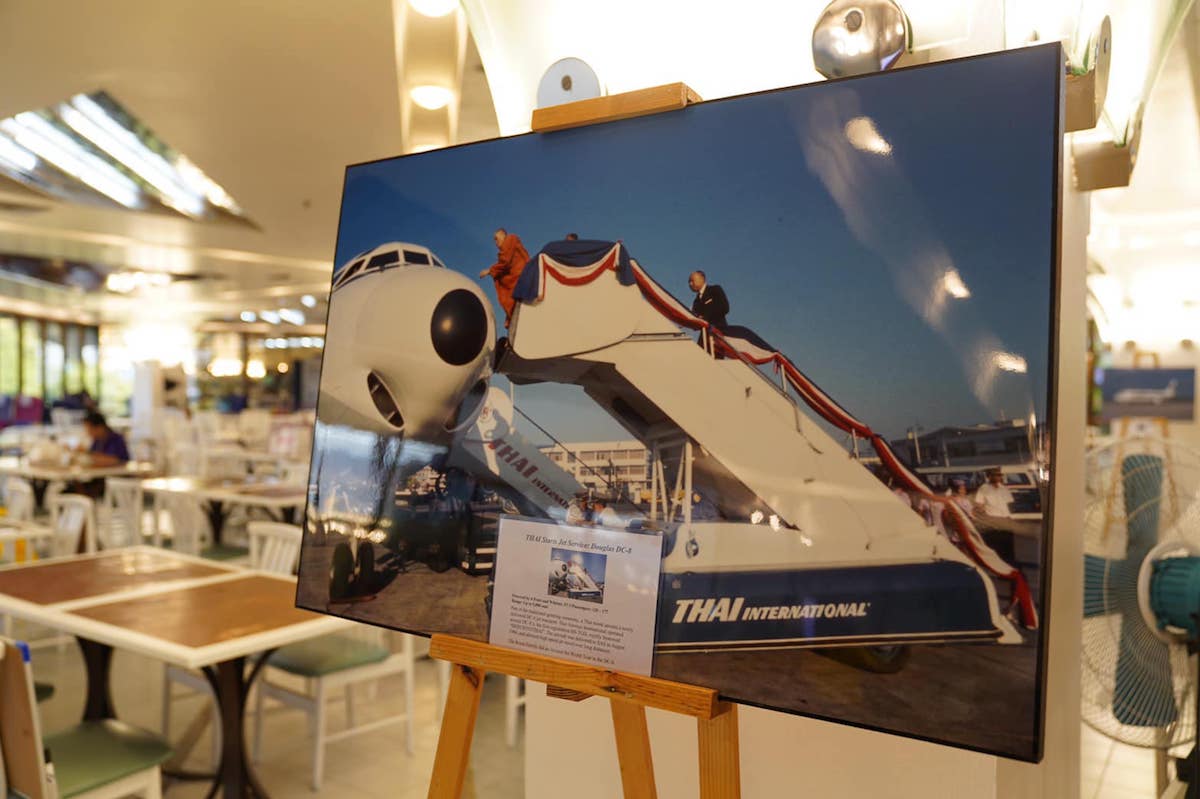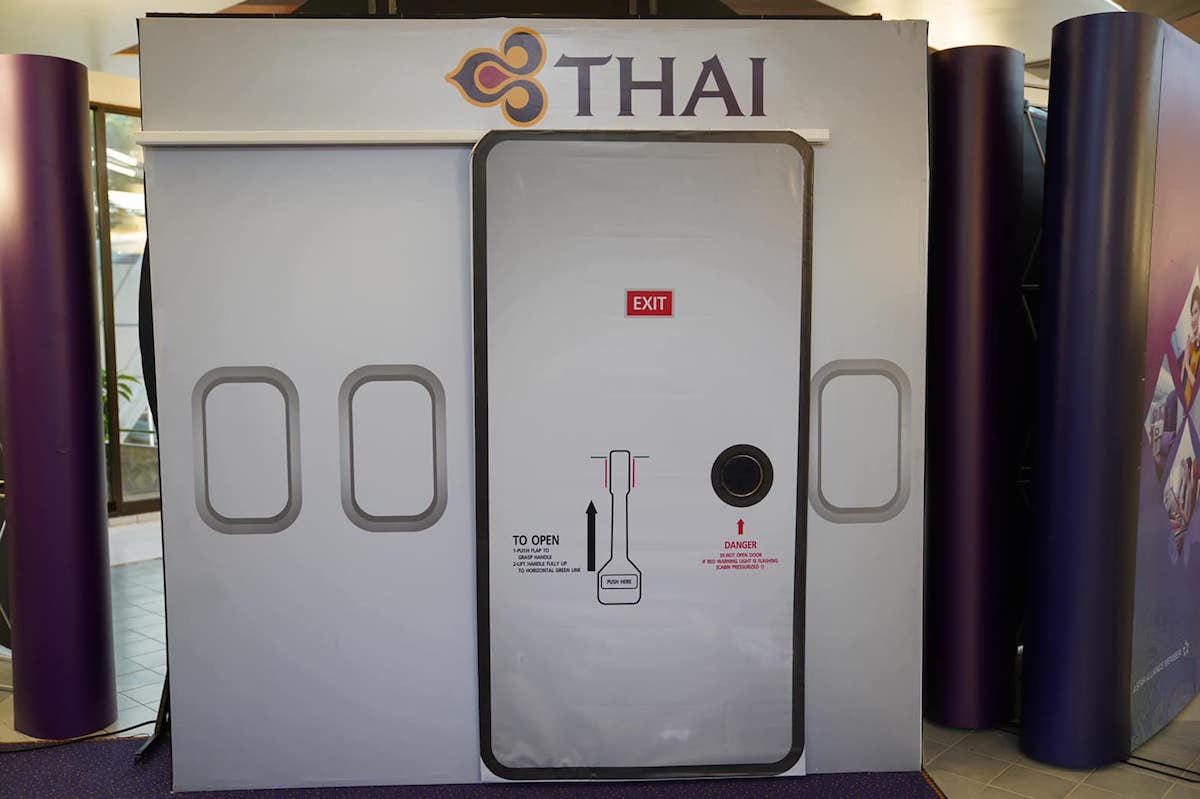 Since the restaurant is on the second floor of Thai Airways headquarters, you can enter via air stairs, similar to what you'd find at an airport.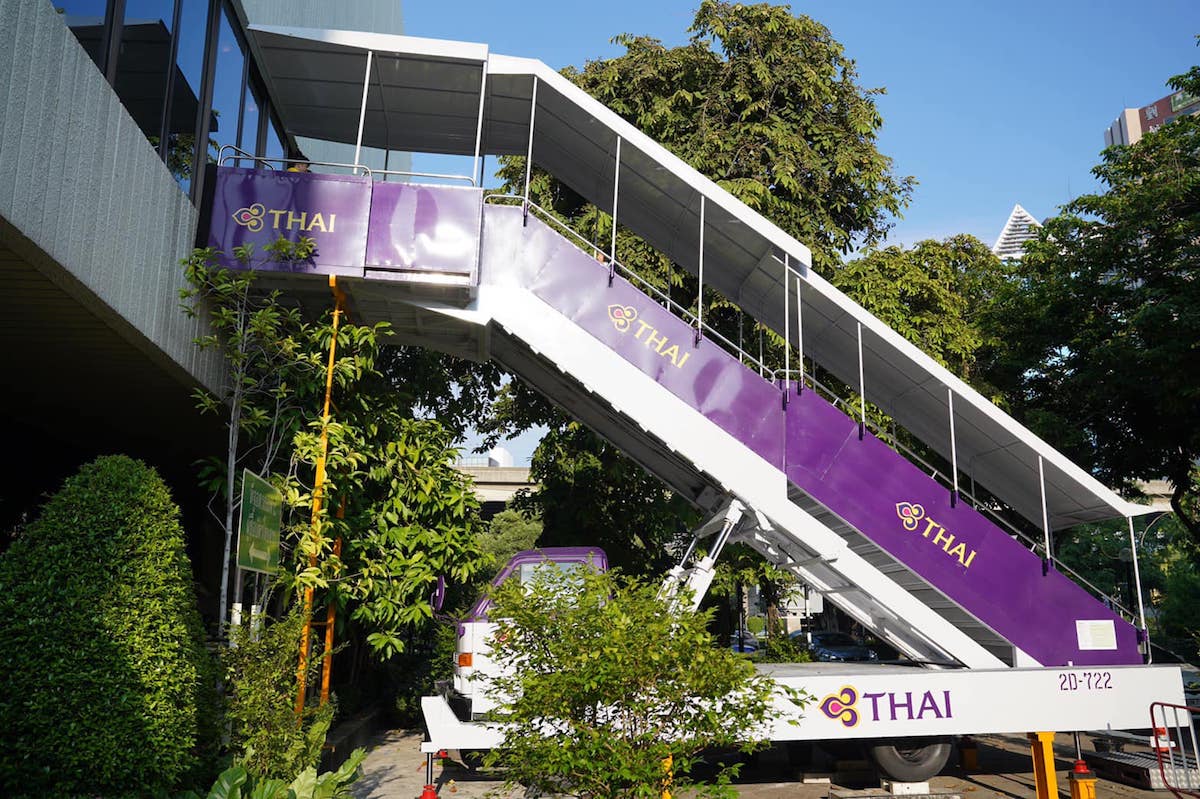 Guests will even receive an electronic boarding pass as a souvenir — it shows the fare class as being "F" (for first class), and airports of "THA" (presumably for Thai Airways) and "HDQ" (presumably for headquarters). I wonder if you could earn miles for this "flight" with another Star Alliance program? 😉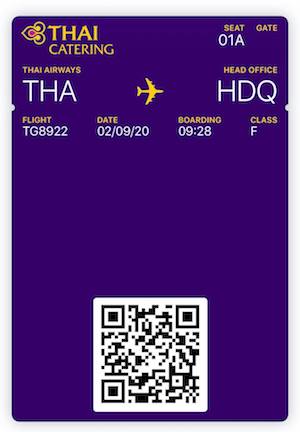 The catch is that the restaurant's hours are very limited. The Thai Airways restaurant is open Wednesdays through Fridays from 7AM until 2PM, with hot food being served starting at 9AM.
Below is a look at the types of dishes that are available, ranging from pasta beef bolognese for 129THB (~4USD), to chicken shawarma for 95THB (~3USD).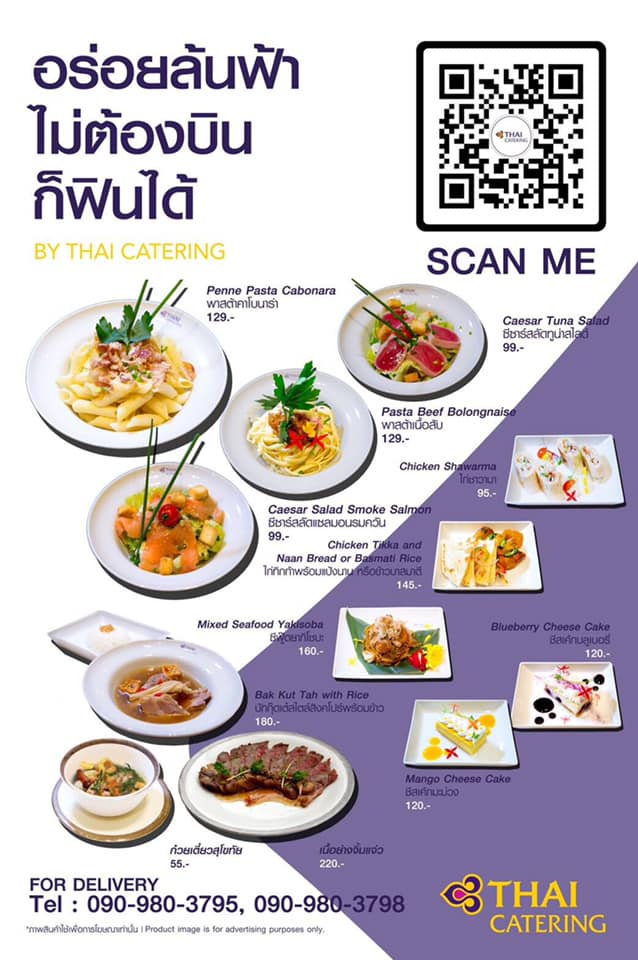 While the restaurant concept is new, Thai Airways has been offering home delivery of its inflight meals for several months now. Many airline catering contracts are negotiated months (and even years) in advance, so airlines and suppliers around the world have excess stock of just about everything, from mixed nuts to gin.
Rather than letting the food go to waste, they might as well try to do something with it, to at least recoup some of the losses.
All of this comes as a majority of Thai Airways' fleet is grounded, and the company undergoes a major restructuring, given how much debt it has.
What an awesome concept from Thai Airways, and I wish I could check this out!
(Tip of the hat to JRL)