American Airlines has sent out a survey to select AAdvantage elite members, which gives us a glimpse of how elite benefits may be changing going forward.
American elite members may get Choice Rewards
In a new survey, American asks how AAdvantage Platinum Pro and Executive Platinum members would feel with a modified rewards structure. And before anyone gets worried, the things being surveyed seemed to be entirely positive, which should be a sign of the times in the industry.
The survey first asks how satisfied you are overall with current elite benefits.
It also asks which airline you like flying most and second most, with no mention of elite benefits.
The rest of the survey is dedicated to future changes being considered to the elite program, and in particular the introduction of Choice Rewards. The idea is as follows:
AAdvantage members would be able to select one Choice Rewards benefit upon earning Platinum Pro status
AAdvantage members would be able to select three Choice Rewards benefit upon earning Executive Platinum status
Systemwide upgrades would no longer be automatically be issued upon earning Executive Platinum status, but rather would be selected as Choice Rewards; at a minimum, you'd receive the same number you currently get, should you so choose
The survey shares 10 potential Choice Rewards:
Mileage redemption discount — a one-time discount for a certain percent off a roundtrip redemption in any cabin on any oneworld carrier for up to two people
Systemwide upgrades — these can be used to confirm upgrades at the time of booking, subject to availability
Premium travel headphones — one pair of premium noise canceling headphones
Admirals Club membership — a one-year individual Admirals Club membership
American airlines travel voucher — can be used towards an American Airlines ticket purchase
Gift of elite status — give AAdvantage elite status to someone else
Charitable donation — donate to your choice of nine national non-profit organizations
AAdvantage miles — you can redeem these any way you'd like
Carbon emissions offset — American will purchase carbon credits to offset a full year of travel based on average travel for your elite tier
Bonus elite qualifying miles — receive a set number of bonus EQMs for the following year
Then it asks members to rank these 10 options from most valuable to least valuable:
Note that:
You can select Choice Rewards multiple times
Admirals Club memberships and mileage redemption discounts require two of three Executive Platinum choices, while the others only require one
The survey then presents a variety of different scenarios to ask which you'd choose, with the numbers differing.
The survey then finishes by asking whether a new system like this would motivate you to requalify for status.
My take on American adding Choice Rewards
I think it's hard to view this concept as anything but positive, as it simply gives AAdvantage elite members more flexibility and more rewards.
First of all, this objectively offers more rewards:
Platinum Pro members currently don't receive any reward like this when earning status
Based on all these scenarios, even Executive Platinum members would come out ahead; you get three benefits upon earning Executive Platinum, and you could select four systemwide upgrades as two of them, leaving you with at least one extra benefit (more than you had before)
Beyond that, I have a few thoughts on this:
This is what Delta and United already do
Both Delta and United offer top tier elite members significantly more flexibility in terms of the rewards they can choose: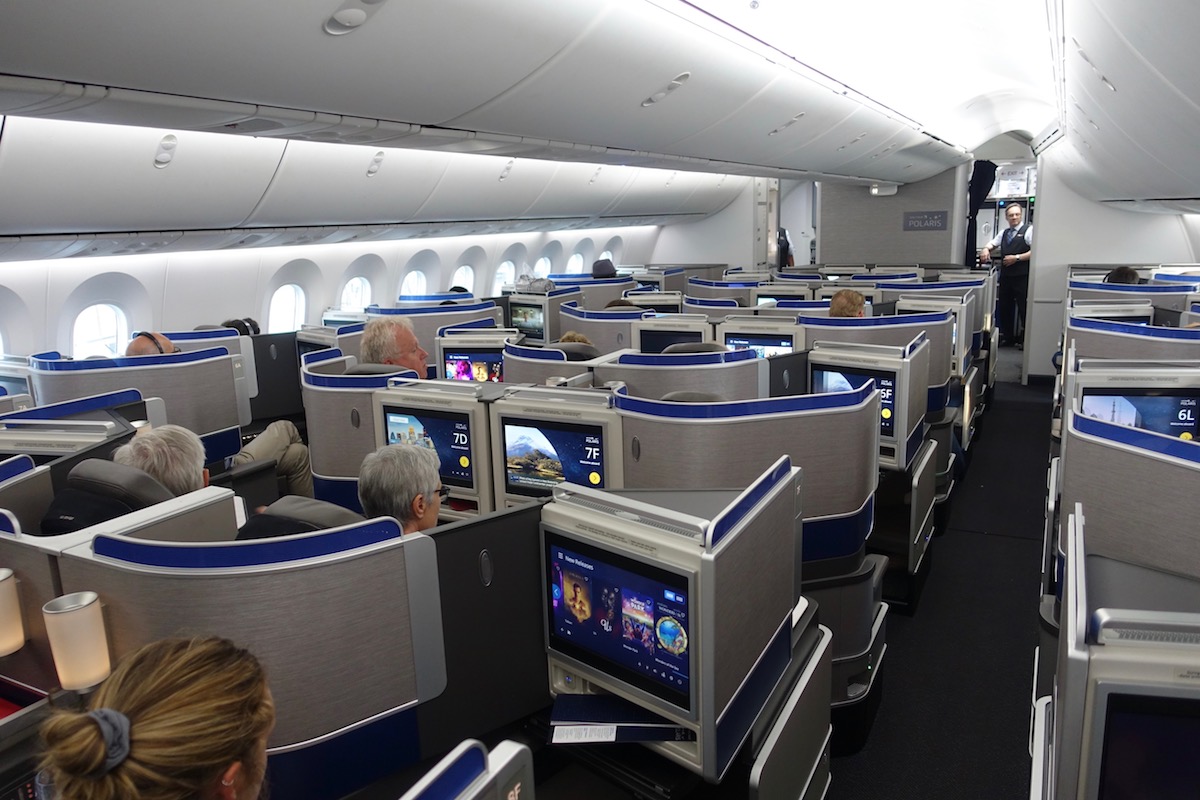 United offers elite members PlusPoints, so they can choose their upgrades
In the case of American, the airline doesn't offer any sort of real reward when you reach Platinum Pro, while Executive Platinum members get four systemwide upgrades by default, with no choice.
I don't value systemwide upgrades that much
Historically I used to value American systemwide upgrades a lot, but I don't use them much anymore, even pre-coronavirus:
There's rarely confirmable upgrade space, and it's often too risky to waitlist when there are other options to outright redeem miles for first and business class
While American's business class seats are good, the service leaves a bit to be desired, so I'd generally rather confirm an award seat on a better airline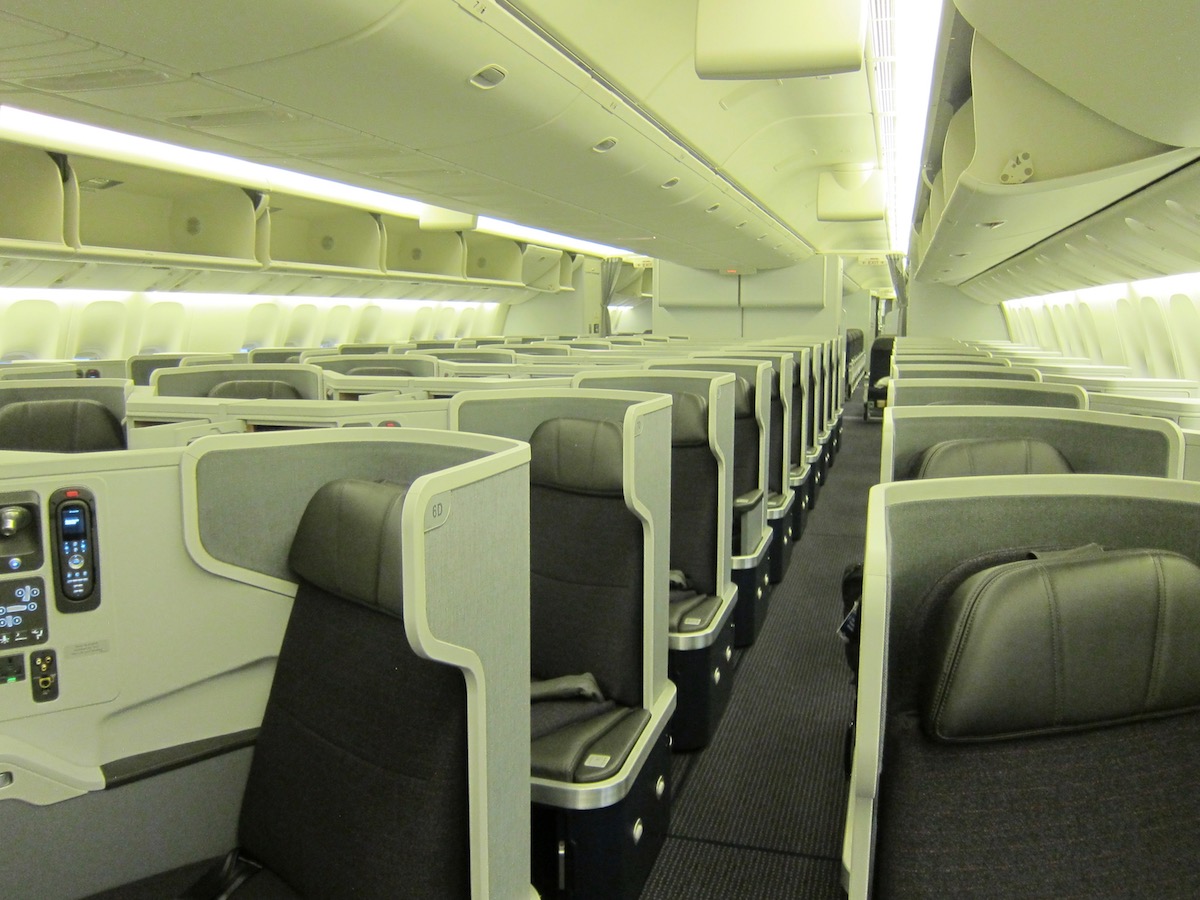 I don't value American systemwide upgrades as much as I used to
Which Choice Rewards stand out to me?
I'd definitely consider many of these options in place of systemwide upgrades. A few things stand out:
I love the 35% award discount, since it applies on roundtrip tickets on partner airlines for up to two people — it would knock a roundtrip Qatar Airways business class ticket to the Maldives down from 140K miles to 91K miles (and you could use that for two people, to save nearly 100K miles)
Since I value AAdvantage miles at 1.5 cents each, I personally think the gift of 25K AAdvantage miles is better than the $250 voucher (or any of the other options pegging the value of miles at one cent each)
The Admirals Club membership has little appeal to me, given how great the Citi AAdvantage Executive Card is
Similarly the bonus EQMs the following year has little appeal to me, since you still have to reach the EQDs requirements, which is the limiting factor for many
AAdvantage Gold has limited benefits, so I don't view gifting elite status as being that valuable
I'd love to select a discounted Qatar Airways Qsuites award as my elite benefit
Bottom line
It sounds like American is considering meaningful improvements to Platinum Pro and Executive Platinum. Not only would the structure of being able to select benefits match Delta and United, but frankly it's about time for an improvement to the program.
I'd absolutely welcome these changes, though would hope there's no devaluation to go along with it. Given the times, there's really not much room for devaluations, if you ask me…
What do you make of American's Choice Rewards concept? Which options would you choose?
(Tip of the hat to Aaron)