The Maldives is one of the few countries that's welcoming visitors from around the world. If the destination is in your travel plans, there's a new restriction to be aware of.
Maldives now requires PCR test for visitors
For arrivals as of September 10, 2020, the Maldives will require all visitors to present a negative PCR certificate that was conducted no more than 72 hours before departure.
This applies regardless of what countries visitors are coming from, so there's no differentiation here between high and low risk countries.
The Maldives reopened to tourists as of mid-July, and hasn't had any major requirements for visitors, including no consistent testing or quarantine requirements.
Keep in mind that in the Maldives most resorts are on private islands, so what we've largely seen is individual hotels add their own requirements. For example, many hotels have conducted PCR tests on guests upon arrival, and have asked guests to quarantine until results come back negative.
That's not necessarily a terrible system, when you consider that in the Maldives you generally don't leave your own private island.
I would guess that individual resorts will stop requiring tests on arrival, so some guests may even prefer this new system, depending on the hotel they're staying it. We'll have to wait to be sure, though, because some hotels may require double testing to be on the safe side.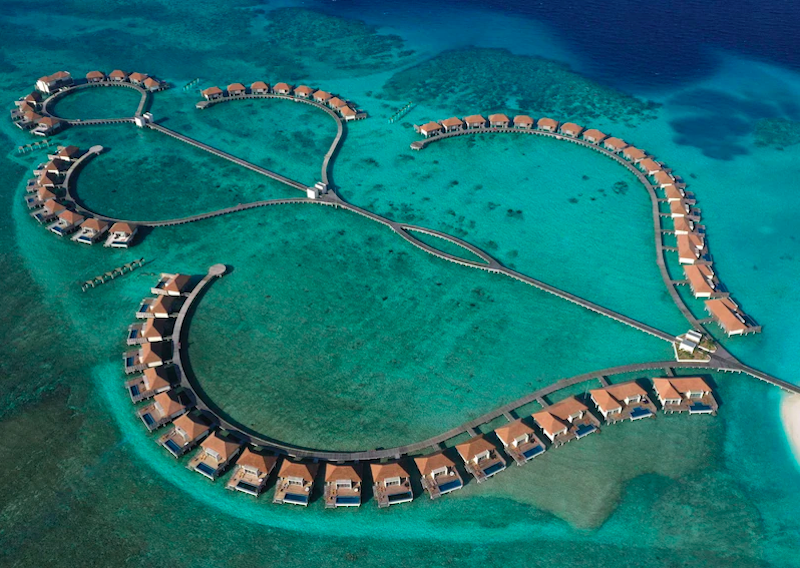 The Maldives will require all visitors to provide a negative test result
Many travelers already need to get tested
It's worth noting that many travelers to the Maldives may already be getting coronavirus tests, so for those people in particular, this shouldn't be a huge deal.
Emirates Airline and Qatar Airways offer among the most capacity to the Maldives — Emirates requires all passengers to get COVID-19 tests prior to travel, while Qatar Airways requires travelers from certain countries to get tested.
However, in some areas it's still tough to get both tested and receive results within 72 hours, so this will be a bigger deal for some than others.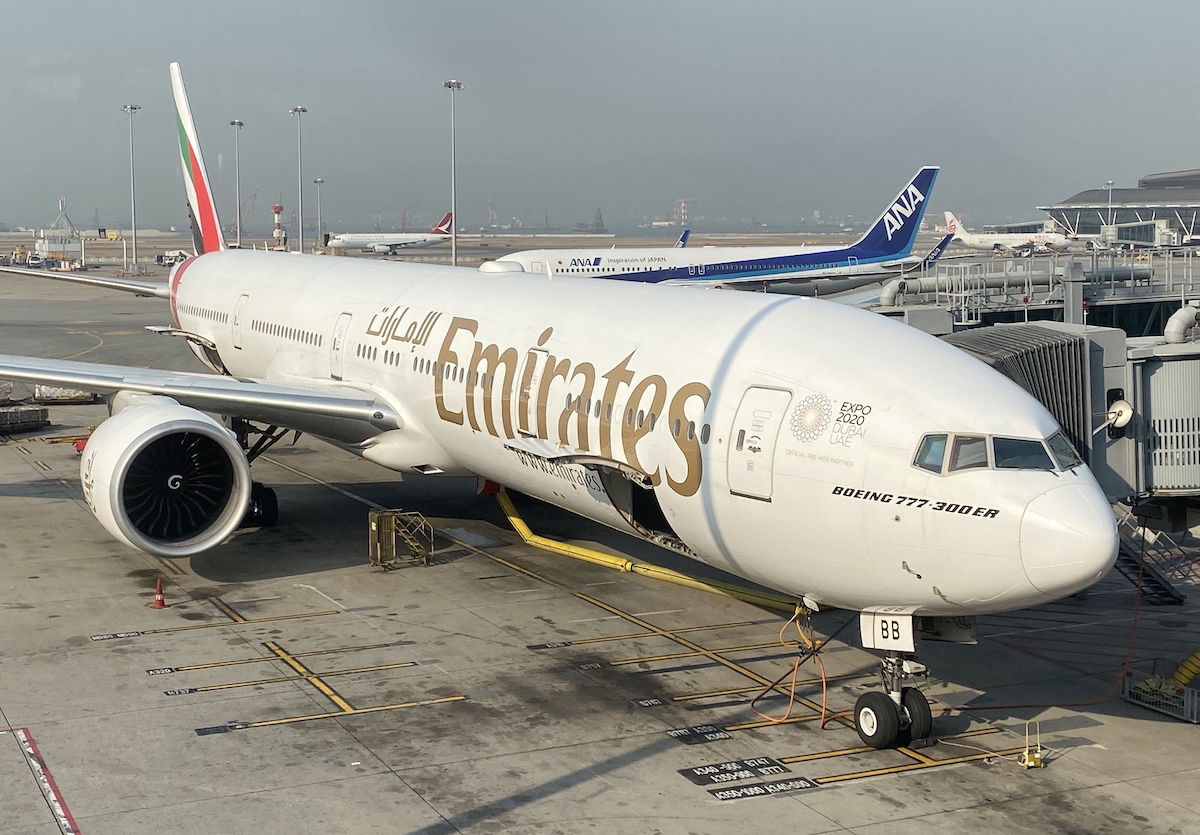 Emirates is already requiring passengers to get tested
Coronavirus in the Maldives
The Maldives has seen a total of ~7,700 coronavirus cases and 28 deaths since the pandemic started. Since opening borders to visitors, the country has seen an increase in cases. The absolute peak we saw was 215 cases on August 3, which ultimately isn't that terrible compared to other places.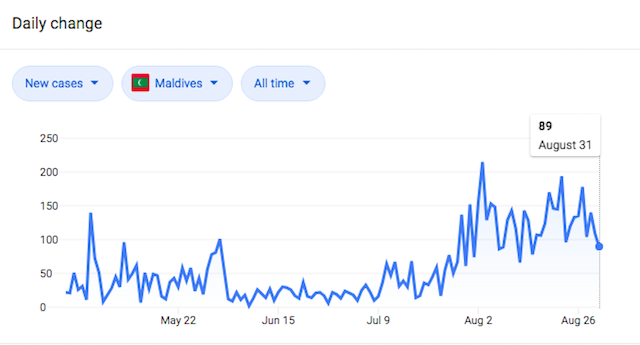 Bottom line
Visitors to the Maldives will be required to present a negative PCR test taken within 72 hours of travel. Prior to this the Maldives didn't have any real requirements for visitors, so this hardly seems that aggressive.
For many travelers this shouldn't be a big deal, since some of the airlines flying to the Maldives already require passengers to get tested.
Are you surprised to see the Maldives add this testing requirement?