I was supposed to be in Slovakia and Macedonia with my dad this week, but since he lives in Florida, that proved a bit problematic, and we postponed that trip. Despite living in Tampa, my parents were very lucky with Hurricane Irma, and didn't have any sort of damage. Still, we were supposed to leave on Monday, flights go canceled, and last Saturday we figured we had much bigger issues than rescheduling our trip. So I guess we'll have to plan it for some other time.
In terms of the points & travel world this week, we've learned the fourth quarter Chase Freedom bonus categories, have seen great business class airfare, have more updates on airberlin's future, learned about United's new routes to Europe, and more.
With that out of the way, here's a recap of this week on the blog:
Featured Stories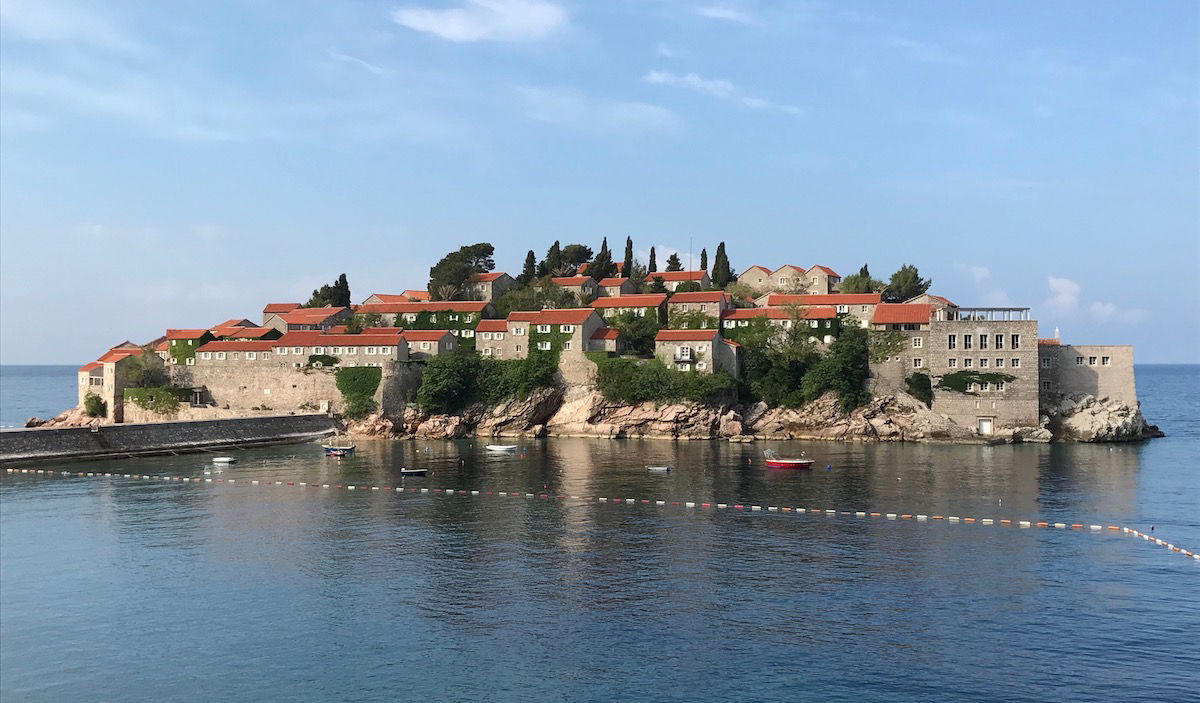 Since last September, there has been a 50,000 point sign-up bonus on the Barclaycard Arrival Plus™ World Elite Mastercard®. This is the highest ever bonus we've seen on the card, and is 25% higher than the bonus was previously.
While the bonus was originally supposed to be around for a few months, I guess it performed really well, so they decided to keep it around longer. While nothing has publicly been announced, it's my understanding that the increased sign-up bonus on the Arrival Plus will be pulled in the coming days, so if you haven't yet applied, I'd recommend doing so as soon as possible.
As a reminder, the Barclaycard Arrival Plus is offering a sign-up bonus of 50,000 bonus miles after you spend $3,000 on purchases in the first 90 days. On top of that, the card's $89 annual fee is waived the first year.
---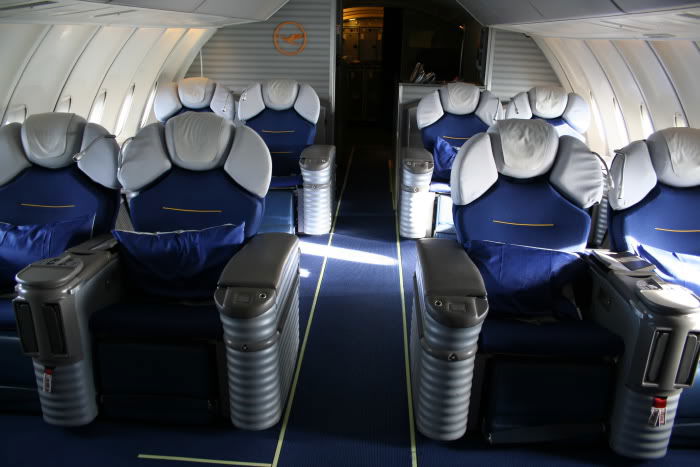 I think people spend too much time focused on the past, at least when using selective memory. It's like when people talk about "the good old days of flying," when service was good, people dressed up to fly, etc. What they selectively forget is that flying is a fraction of the price it used to be, and that in many ways getting on a plane isn't that different than getting on a bus. The way I see it, it's a net positive that flying has become so accessible.
So my goal with this post isn't to say that "the good old days" are behind us, but rather to look at some of the award redemption possibilities from years past that I miss. I'll have a separate post about how "the good days" are really now, and about things we have now that we didn't have then.
---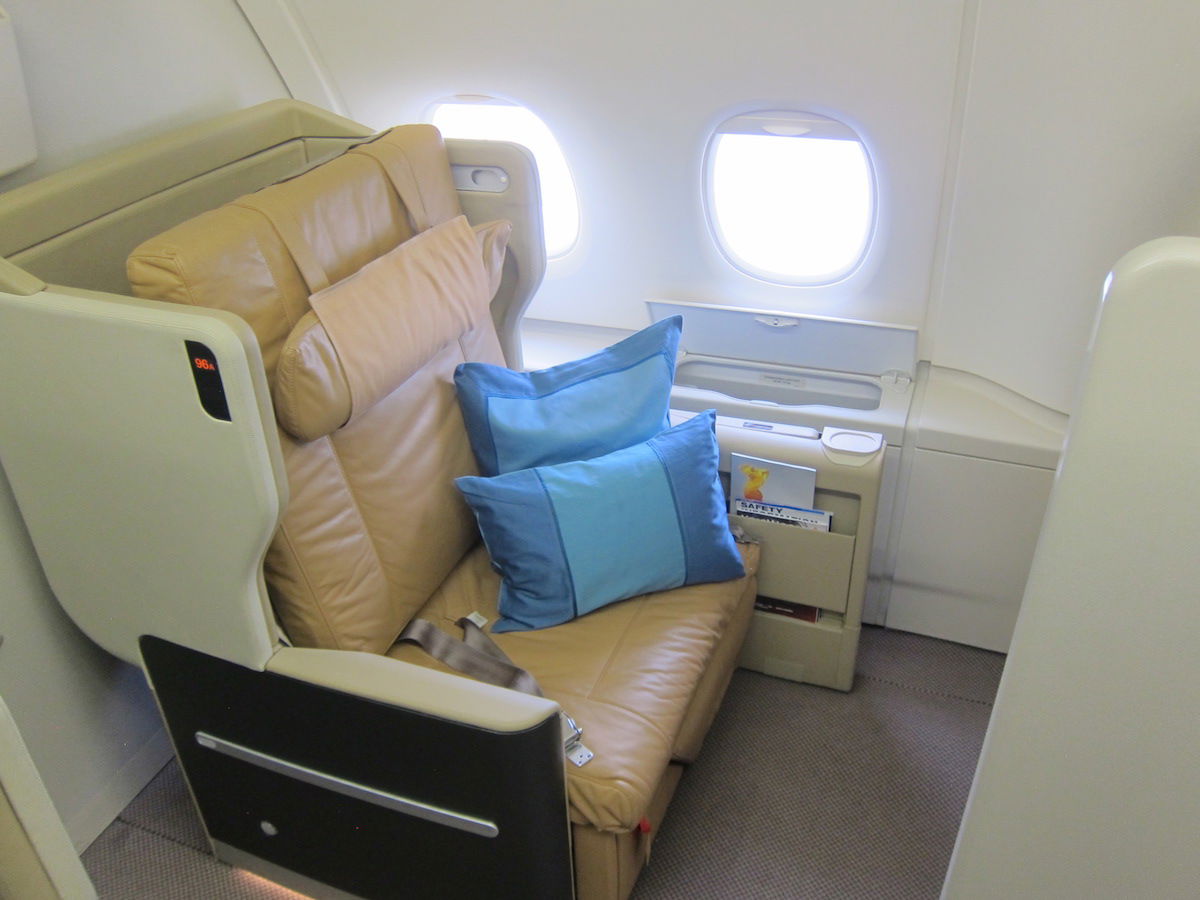 While this isn't the single best transatlantic business class fare we've ever seen, this is a really solid value. Singapore Airlines operates a fifth freedom flight from New York to Frankfurt (which continues to Singapore), and it's one of the most comfortable ways to get across the Atlantic. I've taken the flight many times, usually in Suites Class.
While Singapore Airlines sometimes has fare sales, they don't price nearly as aggressively as some other airlines, so it's not too often you see a great deal on the flight in business class.
However, at the moment there seems to be a fare sale on this route. Singapore Airlines has $1,999 roundtrip business class fares from New York to Frankfurt for travel between October 2017 and June 2018.
---

TIPS: Earning Miles & Promos
Great Singapore Airlines Business Class Fares From New York To Frankfurt
Comparing The Two New No Annual Fee Airline Credit Cards
Register To Earn 5x Points At Walmart & Department Stores
Special Airport Parking For Those With The AAdvantage Aviator Card
The Best Credit Cards For Earning Amex Membership Rewards Points
Chase Freedom Q4 5x Points Bonus Categories Revealed
Two Ways To Calculate The British Airways Visa Card Sign-Up Bonus
Last Chance: Convert Amex Points Into British Airways Avios With A 40% Bonus
The Southwest Card 60K Bonus Expires On October 4, 2017
Earn 100 Free Aeroplan Miles
La Compagnie's "All You Can Fly" Pass Is Back
You Can Now Earn Points For Chase Sapphire Reserve Referrals
Hyatt Is Offering Up To A 40% Bonus On Purchased Points
Last Chance: Barclaycard Arrival Plus 50K Sign-Up Bonus
4,000 Or 5,000 Membership Rewards Points For Nest.com Purchase
Crunching The Numbers On The Two Hilton Amex Cards
Why You Should Consider The British Airways Card 50K-100K Offer
Last Chance: Buy United Miles With Up To A 100% Bonus
How Gold Status With The Hilton Surpass Card Works
Hilton Is Selling Points For Up To 50% Off
5,000 Bonus Miles For Joining Frontier's Discount Den
TRICKS: Redeeming Miles
Is Upgrading Emirates Flights A Good Deal?
Redeeming Miles For Emirates' Flights From New York To Milan & Athens
Is Redeeming British Airways Avios On Aer Lingus Still A Good Deal?
Japan Airlines' Minor Partner Award Chart Changes As Of October 1, 2017
10 Things I Miss About The "Good Old Days" Of Redeeming Miles
Redeem Avios For Unique British Airways & Chase Cardmember Events
TRAVEL With Ben (Lucky)
Say Hello To Delta's Newest Platinum Medallion Member!
The World's Most Overrated Airport
Something I Didn't Realize About Credit Card Interest Charges
My Epic Experience Watching The Great North American Solar Eclipse
Why Do People Like Ritz-Carlton "Resort Factories?"
Do Hotels Owe You Anything When They Close Public Spaces For Events?
REVIEWS & Trip Reports
Review: Hi-Lo Hotel Portland
Review: Capers Market Portland Airport
Review: Alaska Lounge Portland Airport
Review: House Spirits Distillery Portland Airport
Review: Capers Cafe Le Bar Portland Airport
Introduction: PDX Priority Pass Awesomeness
Review: American Admirals Club LAX Terminal 5
NEWS & Updates
Icelandair Is Adding Flights To Dallas As Of May 2018
CNN Business Traveller's Fascinating Look At United Polaris
New Ridesharing Model? Airline Diverts International Flight To Drop Pilot At Work
Avianca Brasil Is Adding Flights Between New York & Sao Paulo As Of December 2017
EasyJet's New Partnership With Norwegian & WestJet At London Gatwick
Ex-Delta CEO Bashes Domestic Airlines, Embraces Subsidies
Whoa: British Airways Will Fly 747s To Austin!
The Bids Are In: Who Is Interested In Taking Over Airberlin?
Pro Tip: Don't Bash An Airline And CC Their Comms Director
Qatar Airways Offering Qsuites To New York As Of December 16, 2017!
Icelandair Announces Their First 737 MAX Routes
A Look At American's New Flagship Lounge At O'Hare Airport
American's New Flagship First Check-In Policy
Air Canada Adding Transatlantic 737 Flights
The Small Detail Standing In The Way Of Zimbabwe Airways Acquiring Four 777s
United Announces New Routes To Europe, Including To Iceland
The Ritz-Carlton Buckhead Will Become A Starwood Hotel
Surprising: Malaysia Airlines To Order 8 Boeing 787s
Allegiant Is Canceling Casper Service After The Eclipse: Coincidence Or Conspiracy?
Airberlin Pilots Call In Sick, Cause Mass Cancelations
A Lufthansa A380 Had A 7 Hour Flight To Nowhere Today
Hurricane Irma Continues To Cause Massive Disruptions To Air Travel
Brussels Airlines Schedules Last Avro RJ100 Flight
American Pulls Out Of A Cuban City Altogether
It's Official: Airberlin Cancels Flights To The Caribbean
Seattle Passengers Can Try Lufthansa First For Business Class Prices This Fall
Why Hong Kong Airlines Will Have An Inconsistent A350 Business Class Product
The End May Be Near For Airberlin's Longhaul Flights Out Of Dusseldorf
---
I hope everyone has a great rest of the weekend!