Icelandair used to have a unique value proposition, as they transported passengers between the US and Western Europe via their hub in Iceland. Best of all, you can even plan a free stopover in Iceland when booking a roundtrip ticket, which is a great opportunity.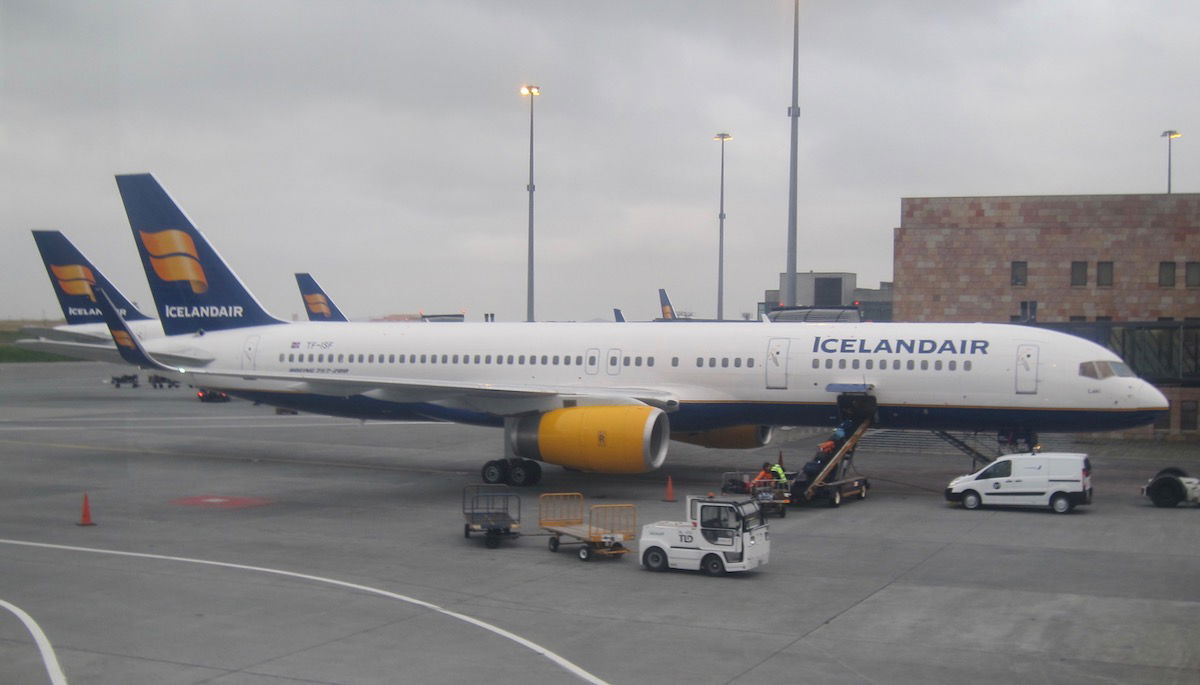 However, a few years ago they got some serious competition from WOW Air, which set up a similar business model, and has been able to undercut them on price, given that they're an ultra low cost carrier. WOW Air has in the meantime announced service to about a dozen US cities.
WOW Air has even had a cost advantage, as they primarily operate more fuel efficient A320 family aircraft.
At the moment Icelandair operates a fleet of 32 planes, including 28 757s and four 767s. However, between 2018 and 2021, Icelandair will take delivery of 16 Boeing 737 MAX aircraft (including nine 737 MAX 8s, and seven 737 MAX 9s), which offer much lower per passenger operating costs than their current planes.
While the 737 MAX can't operate some of their longest routes to the US, it can operate most of the rest of their route network.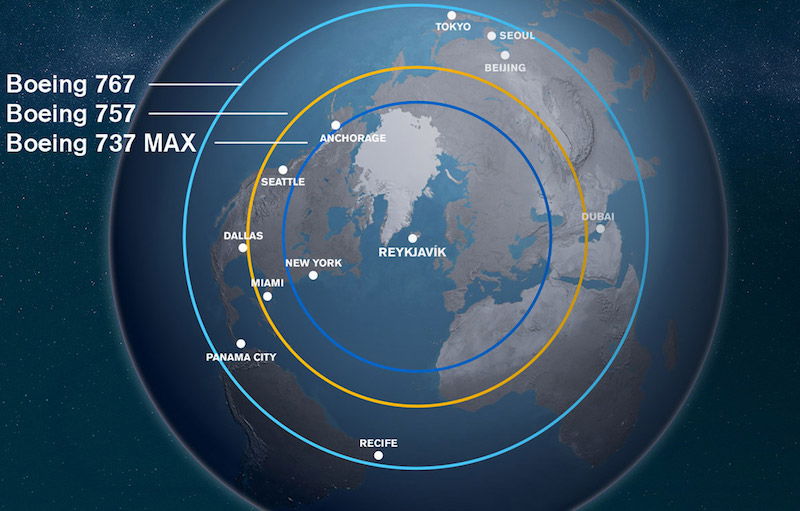 We knew Icelandair would operate their first 737 MAX routes next spring, though now we finally have some clues of what routes they'll operate with the plane. The following Icelandair destinations (out of Reykjavik Keflavik) will be among the first to feature the 737 MAX, per @airlineroute:
Berlin as of March 19, 2018
Paris Orly as of May 1, 2018
Birmingham as of May 2, 2018
Hamburg as of May 3, 2018
Billund as of May 7, 2018
Cleveland as of May 16, 2018
Philadelphia as of May 22, 2018
Amsterdam as of May 24, 2018
Stockholm as of June 1, 2018
Halifax as of June 2, 2018
Not all of the frequencies on the above routes will be operated by the 737, so you'll want to check the specific flight to see what plane will be operating the route.
While @airlineroute reports that Icelandair's 737 MAX 8s will feature a total of 160 seats (including eight business class seats and 152 economy seats), that's not what Icelandair's seatmaps show. Instead they show a total of 156 seats, 16 Saga Class seats, 12 Economy Comfort seats, and 128 Economy seats.
Here's how that capacity compares to the rest of their fleet:
Assuming the seatmap on Icelandair's website is correct, that's a surprisingly premium heavy configuration, given the competition they have from WOW Air. Then again, I guess they view this as a chance to differentiate themselves.
While I haven't yet seen pictures of Icelandair's 737 Saga Class, I'd guess it's probably quite similar to what they offer on their 757s.