Thanks to technological advancements, airlines are flying smaller planes on longer routes than ever before. Decades ago, the only plane that could operate ultra longhaul flights was the 747. However, it's tough to fill a 747, at least with decent yields, and that's true in spite of how increasingly mobile the global population has become.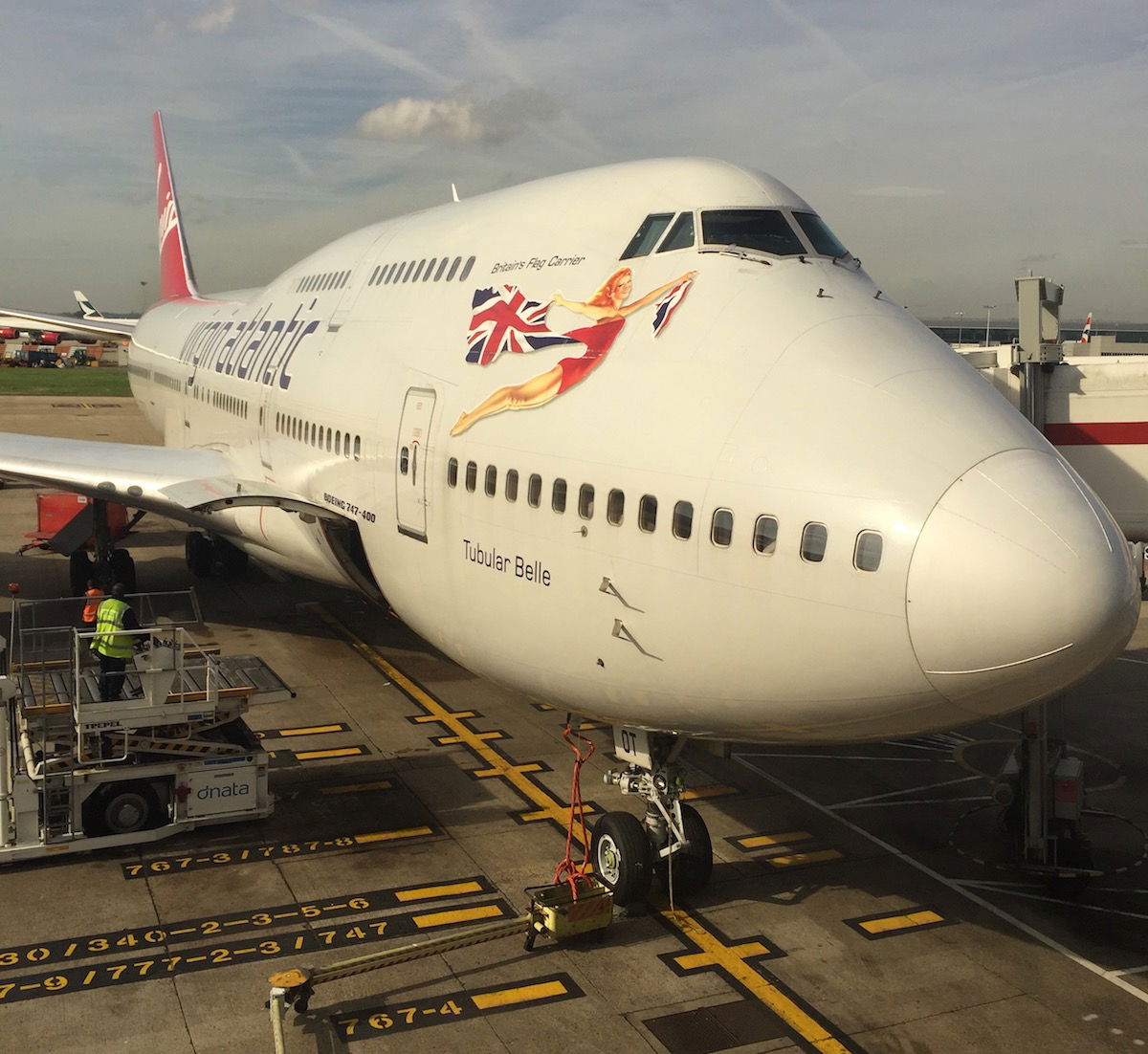 Virgin Atlantic 747
As a result we've seen ultra longhaul flights in many cases switch from 747s to 787s, and some shorter range flights switch from 767s to 737s. The 787 and A350 have disrupted ultra longhaul travel, and with the introduction of the 737 MAX and A320 NEO, we're seeing a similar disruption in the medium-haul market.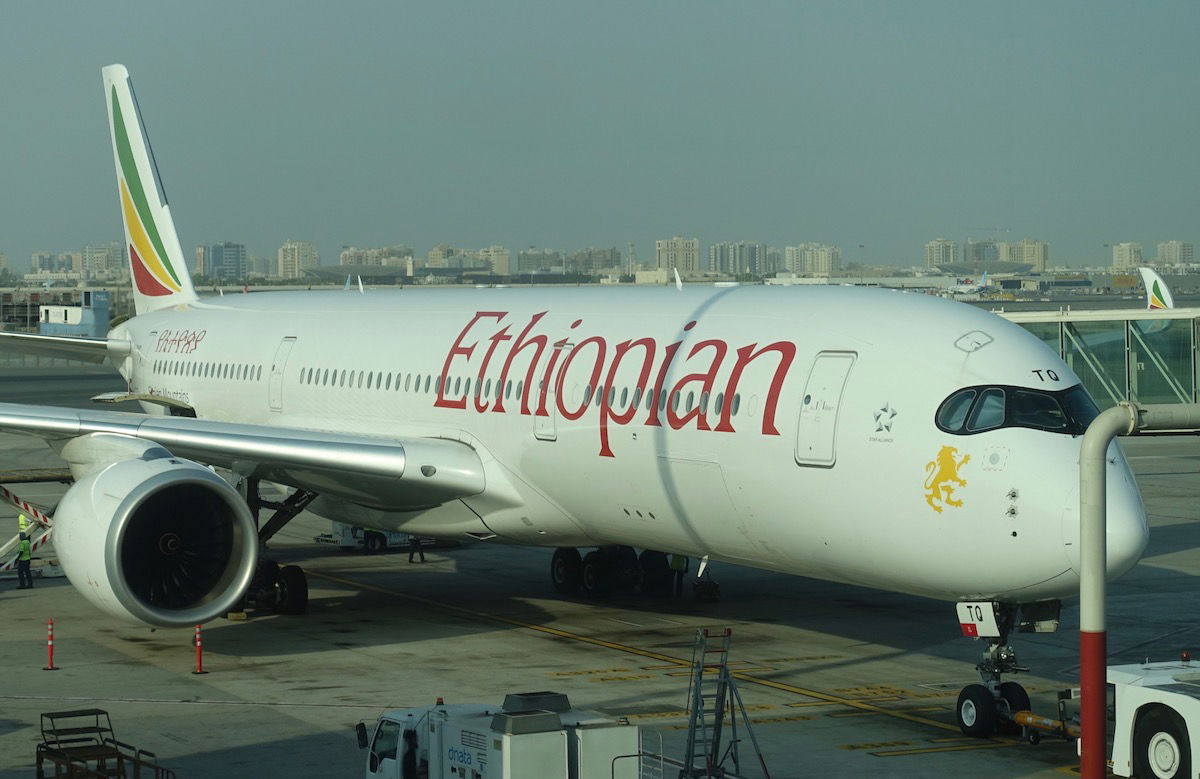 Ethiopian A350
Several airlines have already announced transatlantic 737 flights. The most notable is probably Norwegian, which is operating 737 MAX aircraft on transatlantic flights out of Stewart, Hartford, and Providence.
While this is a method we expected from low cost carriers, it's interesting to see global airlines take a similar approach. Air Canada has just announced that they will operate the 737 MAX on select transatlantic flights. The airline will be taking delivery of their first 737 MAX later this month, and will eventually operate the plane between Canada and Ireland.
The new flights, which will go on sale on September 19, 2017, and operate 4x weekly starting in June 2018, will have the following schedules:
AC820 Toronto to Shannon departing 10:00PM arriving 9:30AM (+1 day) [Tue, Thu, Fri, Sat]
AC821 Shannon to Toronto departing 10:30AM arriving 12:45PM [Mon, Wed, Fri, Sat]
AC818 Montreal to Dublin departing 9:15PM arriving 8:25AM (+1 day) [Mon, Wed, Fri, Sat]
AC819 Dublin to Montreal departing 10:20AM arriving 12:00PM [Tue, Thu, Fri, Sat]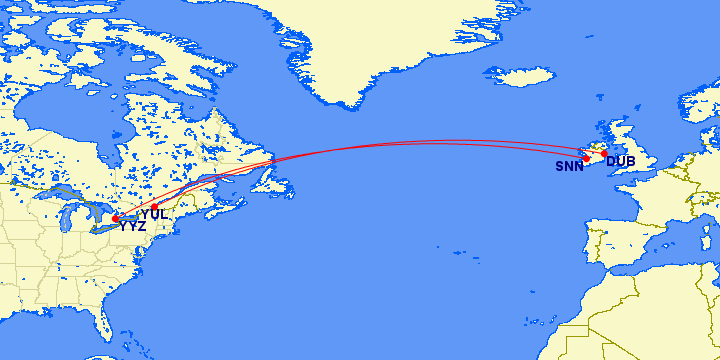 The flight out of Montreal will cover a distance of 2,973 miles, while the flight out of Toronto will cover a distance of 3,191 miles, well within the plane's range.
Per Air Canada's press release:
"With the right aircraft for the right market, Air Canada appears to have the luck of the Irish and we want to share it with our customers. Beginning summer 2018, we will capitalize on the growing traffic between Canada and Ireland and launch two new routes to Ireland, Toronto to Shannon and Montreal to Dublin," said Benjamin Smith, President Passenger Airlines at Air Canada.

"Along with these new services, Air Canada is also enhancing its non-stop Toronto–Dublin service by increasing weekly frequencies to four from three, including daily service next summer, and transitioning it to Air Canada mainline from Air Canada Rouge. It will offer customers amenities such as fully lie flat suites in International Business Class, a Premium Economy cabin and seatback in-flight entertainment throughout the Airbus A330 aircraft that will fly this route. As well, we are also resuming our seasonal Vancouver–Dublin non-stop service next summer on an expanded basis, with up to five flights weekly between the two cities. Taken together, Air Canada will offer the best market coverage of any carrier between Canada and Ireland, with service between three hubs in Canada and two destinations in Ireland," said Mr. Smith.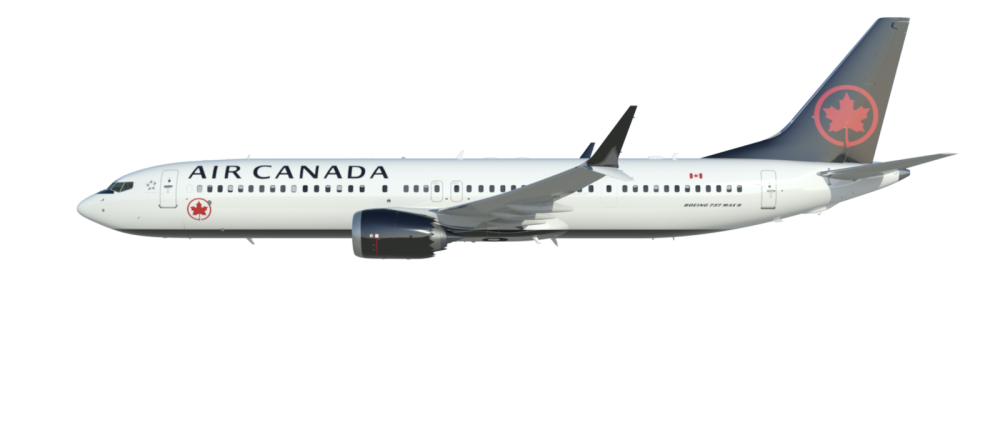 Keep in mind that Air Canada's 737 MAXs will have a standardized configuration, so you can expect business class on the route to be similar to what you'd get on a domestic flight. At least that's my understanding as of now, though Air Canada hasn't formally revealed the configuration for their 737. I guess we'll find out within the next week, when the flight goes on sale.
Interestingly this won't be Air Canada's first transatlantic flight on a narrowbody. The airline also operates a flight from St. John's to London Heathrow on an A319. I can't help but always feel like the plane looks a bit lost when I see it at Heathrow. That flight is significantly shorter, though, at just 2,322 miles — it's even shorter than some transcons.
Are you excited about the new routes that the 737 MAX makes possible, or would you avoid such a plane on a transatlantic flight?
(Tip of the hat to No Name)