I'm hoping someone here can help me figure out what I'm missing. I recently stayed at the Ritz-Carlton Laguna Niguel. We had a free night certificate from the Ritz-Carlton credit card that was expiring soon, so this worked out conveniently. Alternatively we could have redeemed 60,000 Marriott Rewards points for a one night stay at this Category 7 hotel – details of the new Marriott redemption rates can be found here. Paid rates would have been been $783 for a base room ($905 including the resort fee and tax).
Let me start by saying that this hotel is well regarded. It has over 2,200 reviews on TripAdvisor, and has an average rating of 4.5 stars, which is really good for TripAdvisor. I also had several well traveled friends say to me "oh I love that hotel, it's such a gem." I generally trust their taste, so based on that I had fairly high expectations.

However, I must be missing something, because this stay matched the impression I have of most of Ritz-Carlton's "resorts" outside of Asia. In 2013, View from the Wing referred to the Ritz-Carlton Grand Cayman as a "resort factory," and to me that couldn't sum up this place any better.
Let me be clear — my logic here isn't that "oh, in Asia I could get XYZ hotel for $800 per night." I recognize people are willing to pay a premium for hotels that are within driving distance, and there's a big local population that probably loves this place for a weekend getaway. So my complaint isn't necessarily related to the value for money, but rather to the assumption that there's anything "luxurious" about this place.
So let me briefly share my experience, and maybe someone can help me understand what I'm missing.
The room itself was… fine. I wouldn't call it outdated, but it wasn't especially stunning either.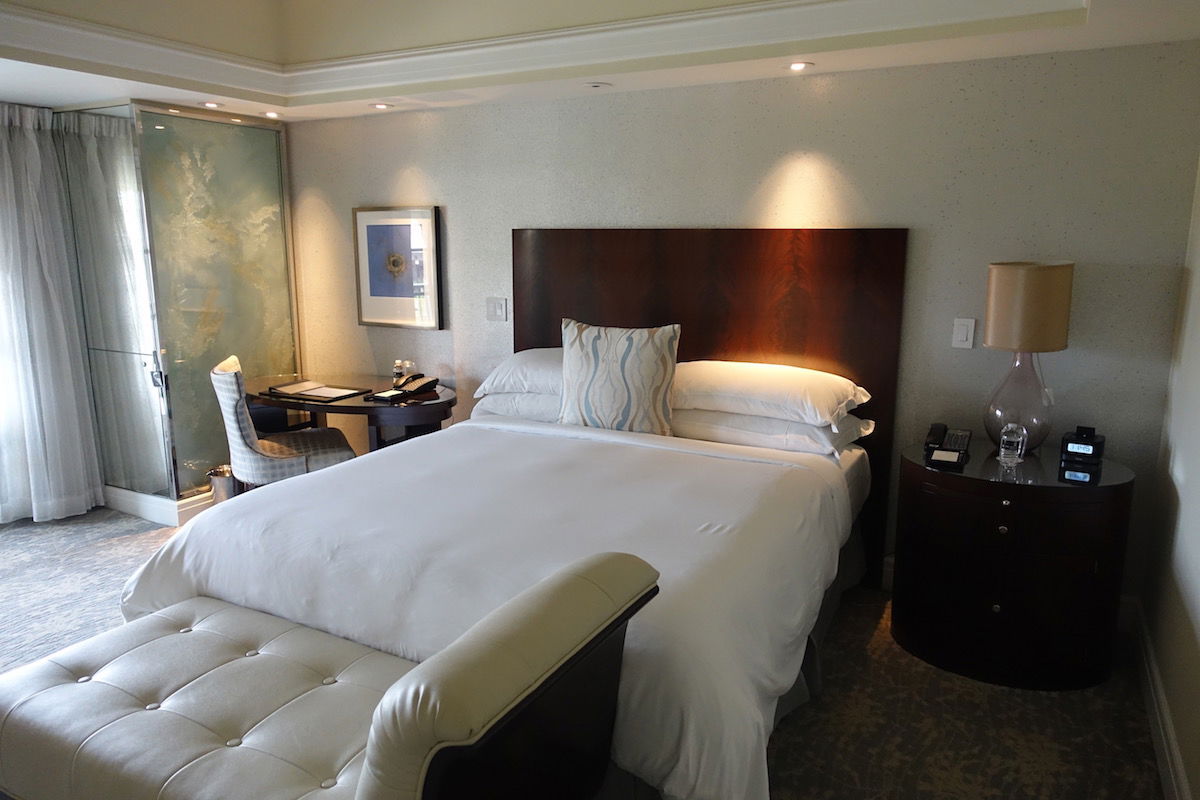 The maintenance was disappointing, though. One of the lights above the bed was out, the air vent was filthy, and an alarm went off for 6AM that I hadn't set (fortunately I get up before then, but it still surprised me that housekeeping didn't check that).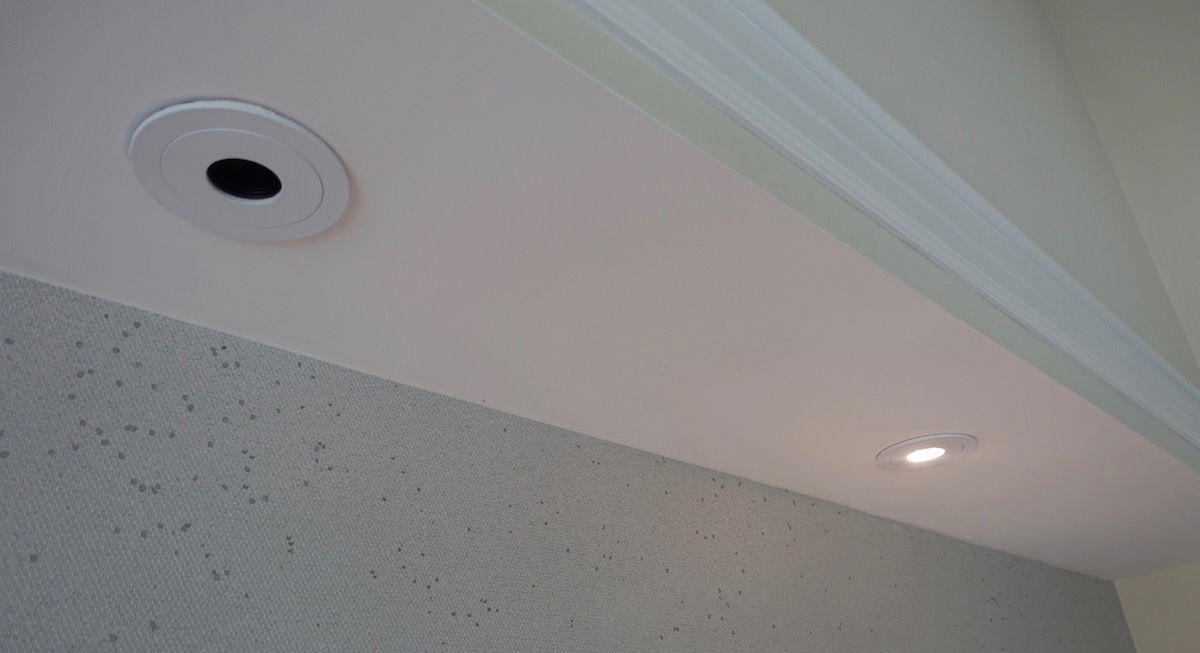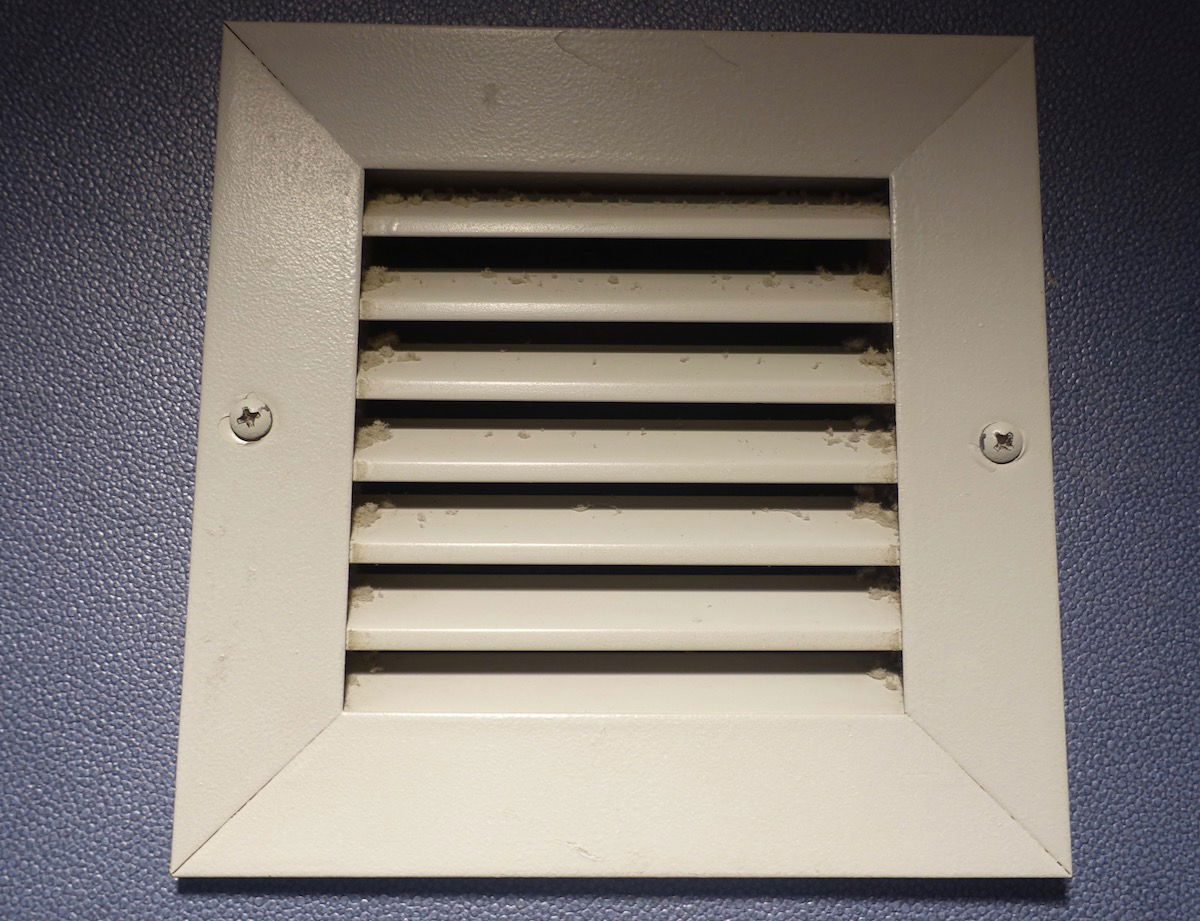 For a luxury hotel, I'd also think they could spring for some higher end patio furniture.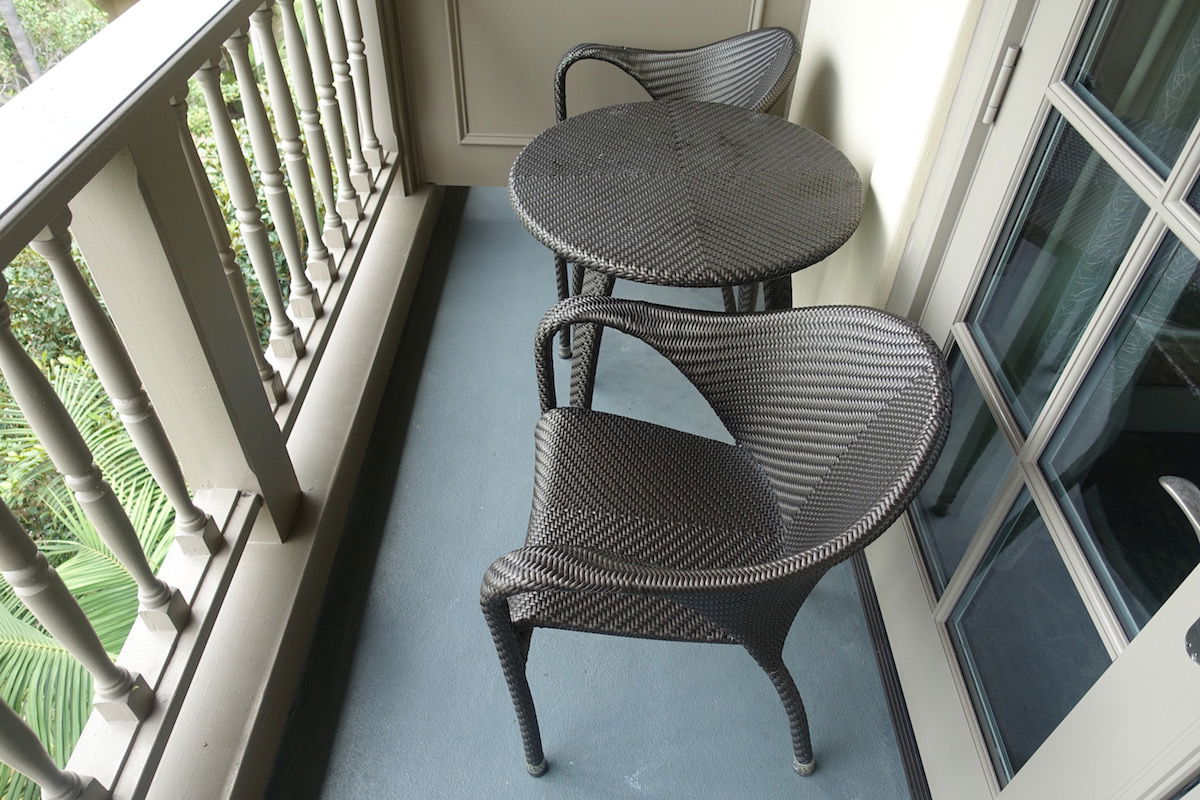 Wanna valet your car? There's a line for that. A very long line.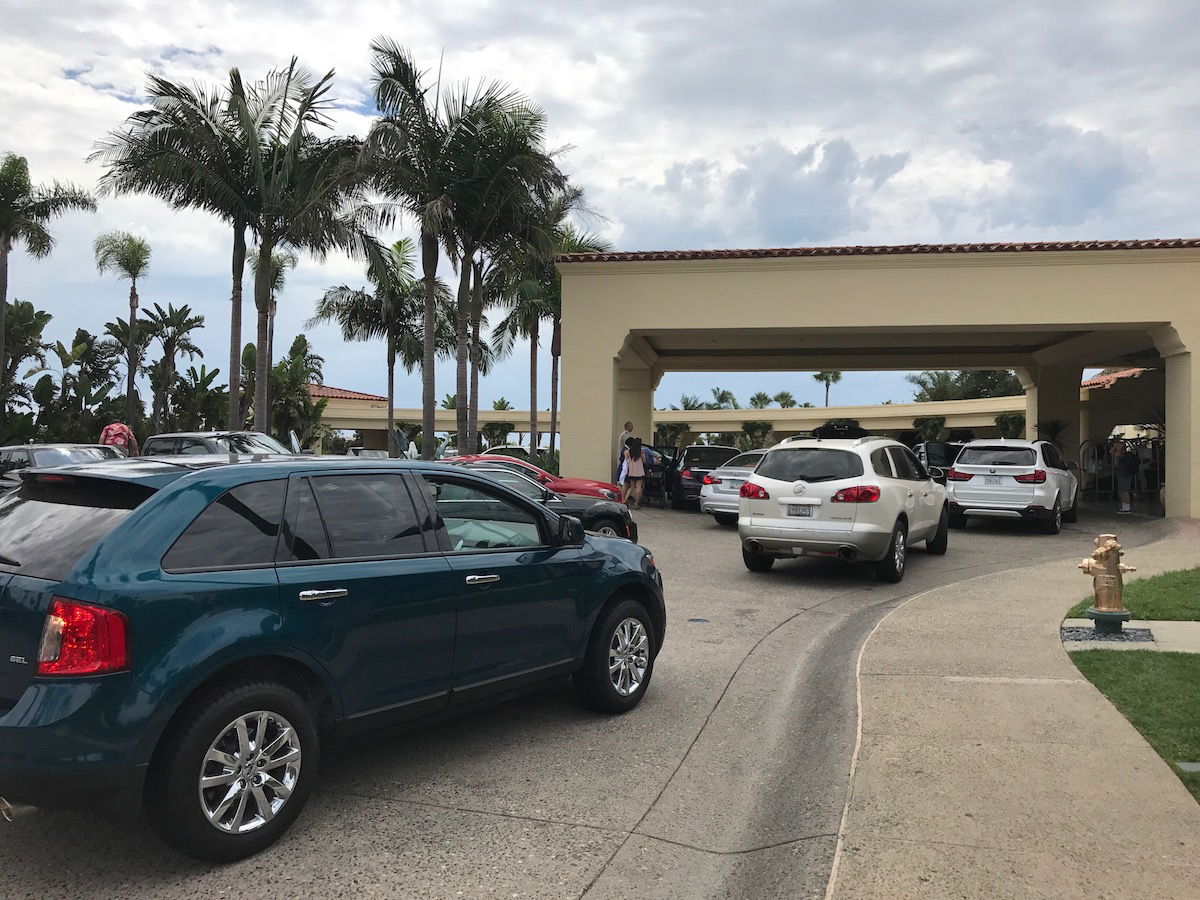 Not just what you see above, but the cars you see below are being held back until the valet area clears. It was often a 10-15 minute wait just to be able to pull up to the valet stand. This wasn't a one-time thing, but a consistent thing throughout the weekend.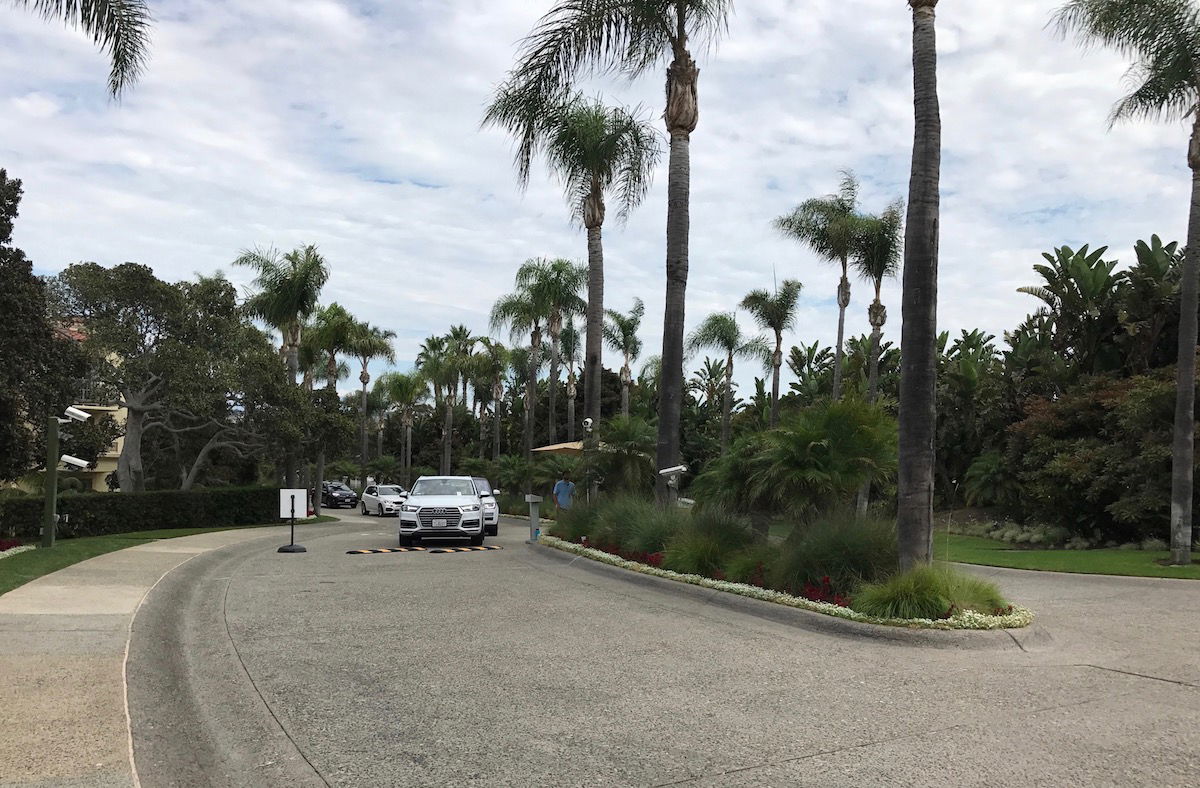 The hotel's decor made it feel more like a stuffy conference hotel than a beachside resort.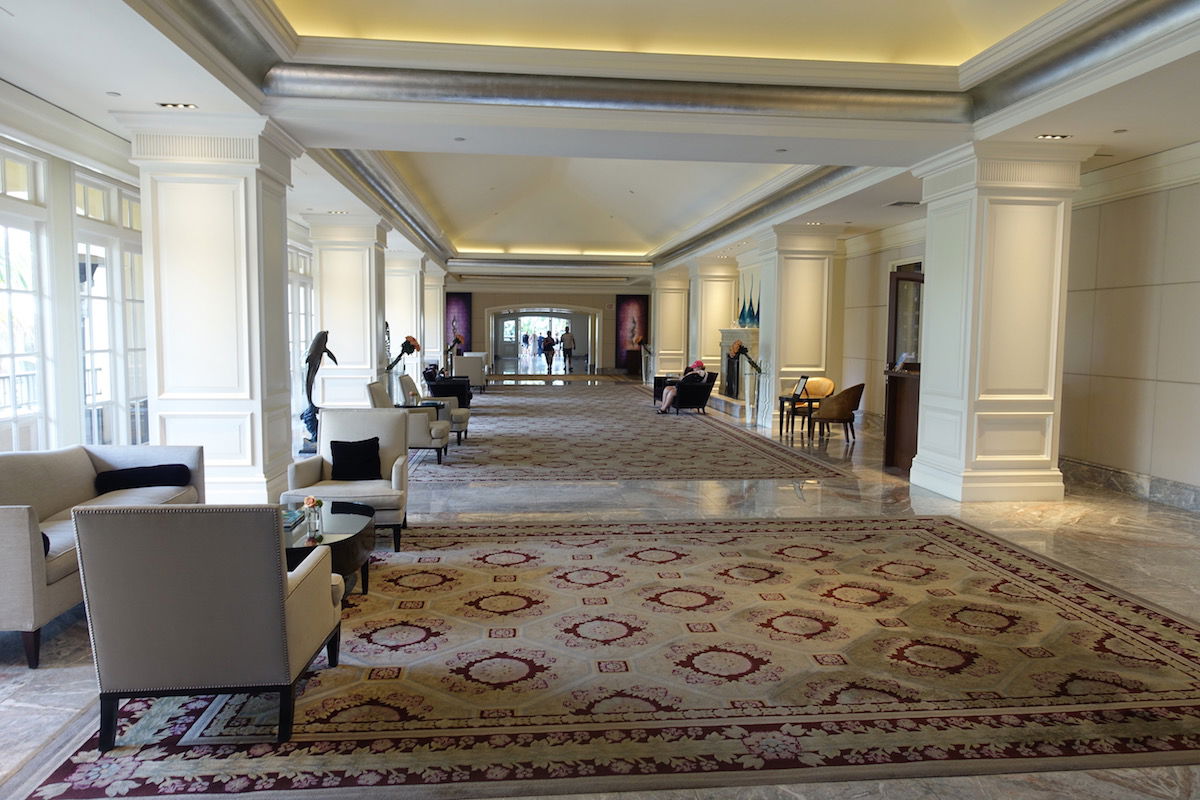 The hotel was also constantly a mess. When walking through the lobby, this is what several of the tables looked like.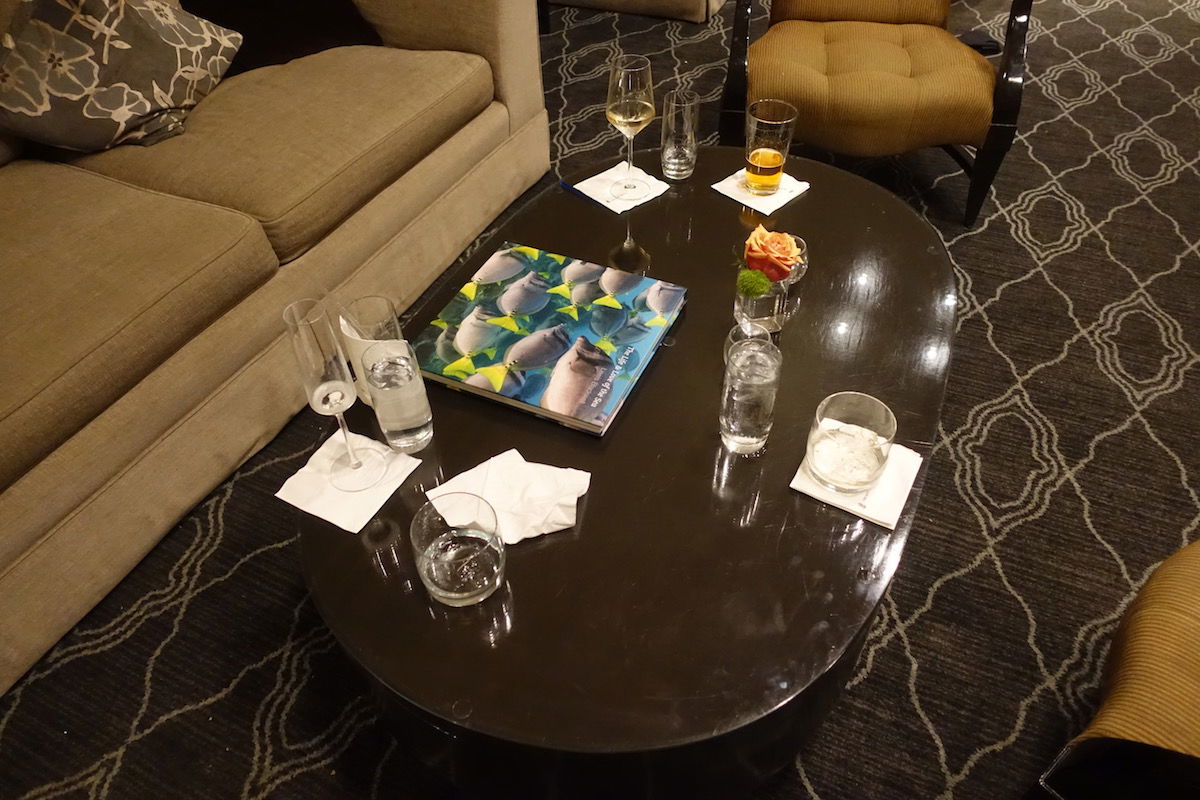 In California all beaches are public. You nonetheless pay a resort fee that covers beach chairs, etc. They give you the beach chairs on the top of a hill, and they say "you can wear them like a backpack and take them down." I'm not trying to be a diva here, but if you're paying $800+ per night, is it too much to ask that they set up the chairs for you on the beach, or at least give them to you there?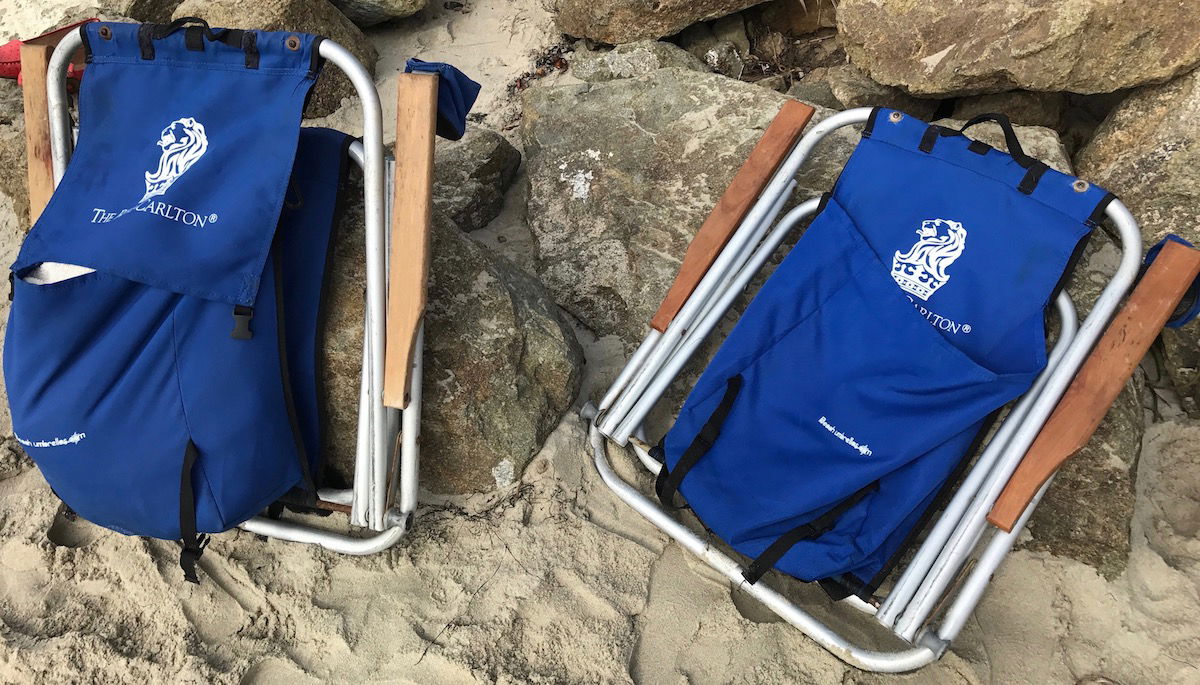 Let's not even talk about the condition that the chairs were in.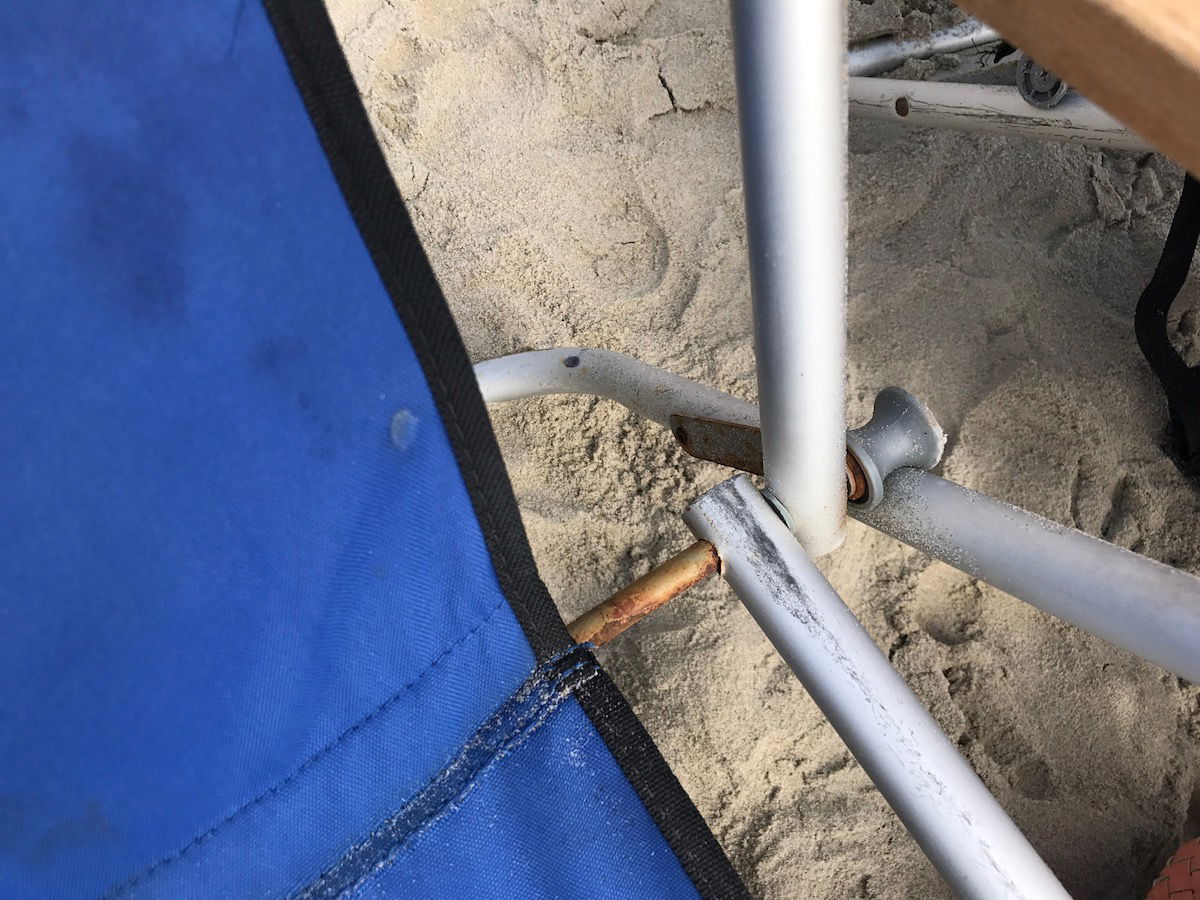 The pool itself was fine, though I don't think I've ever been at a luxury hotel pool that's this loud.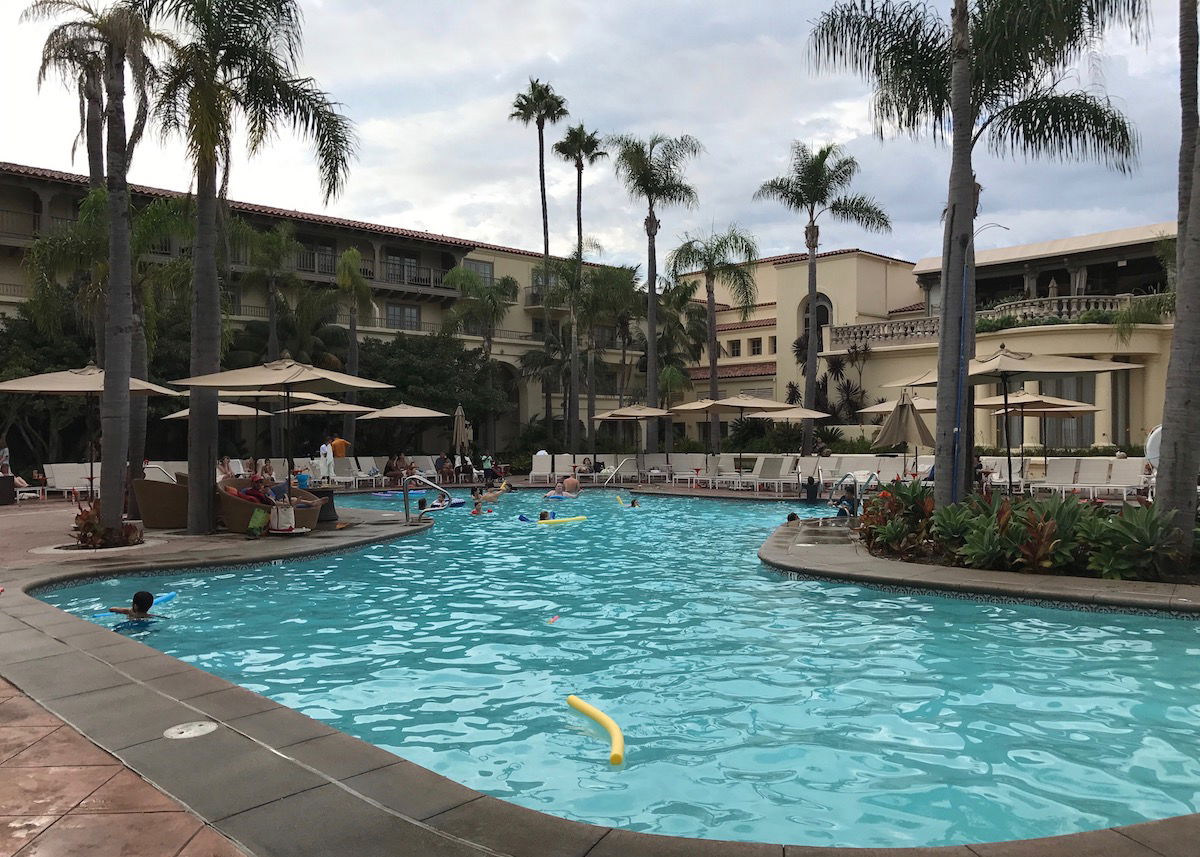 Here's a video of the sound from my balcony. I just couldn't believe how loud it was. Usually I love working from a hotel balcony, but it was so loud that I couldn't concentrate.
The hotel does have a gorgeous setting on the Pacific, but if you actually want a shot of having a view of the sunset, you better show up at the bar two hours early, because there's nowhere to sit otherwise. The indoor bar only had a few small windows, so there wasn't much of a view from there.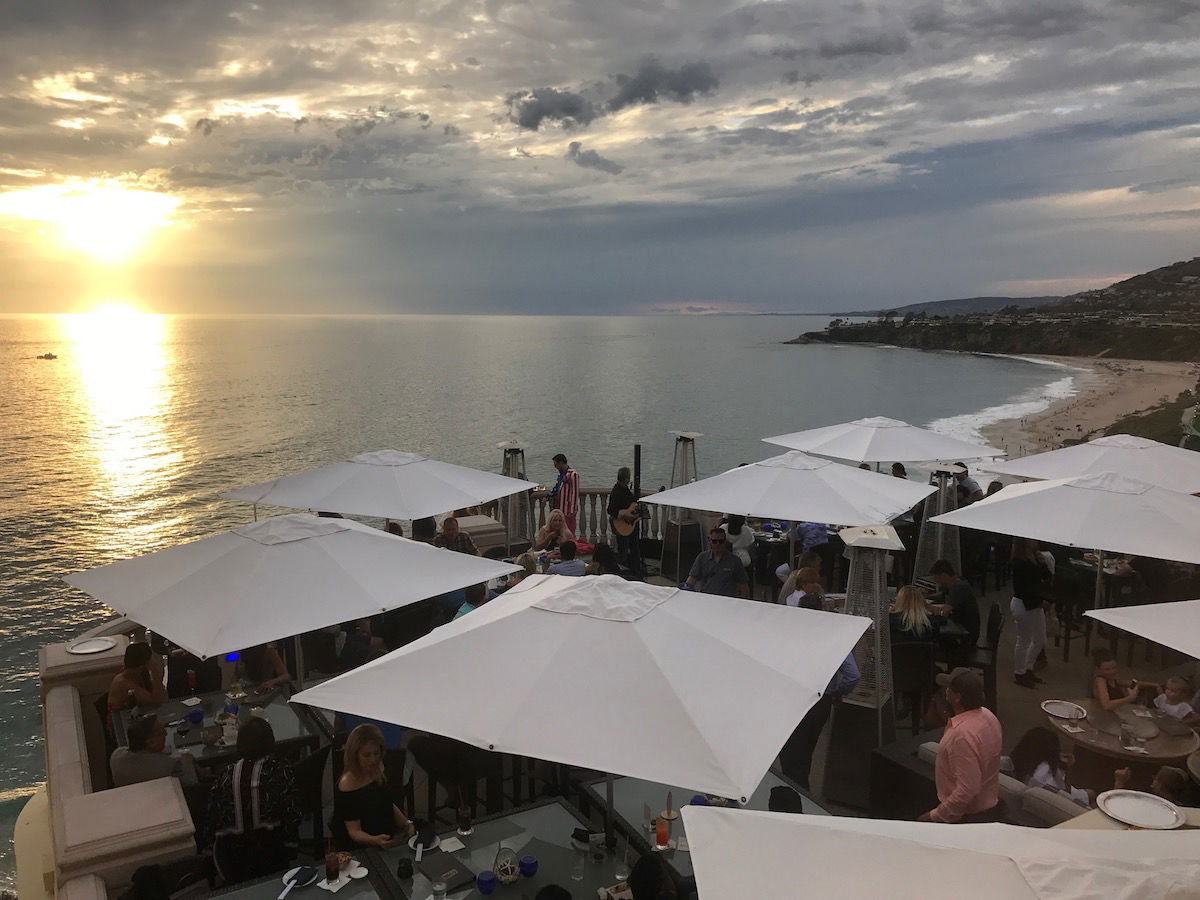 For that matter expect to wait no matter where you go. One of the things I love about a stay at a luxury resort is that I can do everything on my schedule. I don't have to plan my day, but can just decide when we want to do things. That's not the case here, as we were informed it would be an hour wait if we wanted lunch at the hotel's only real restaurant. To me that takes part of the fun and spontaneity out of staying at a hotel.
Even then, I found the menu rather underwhelming — you'd think they could have a more extensive lunch menu, no?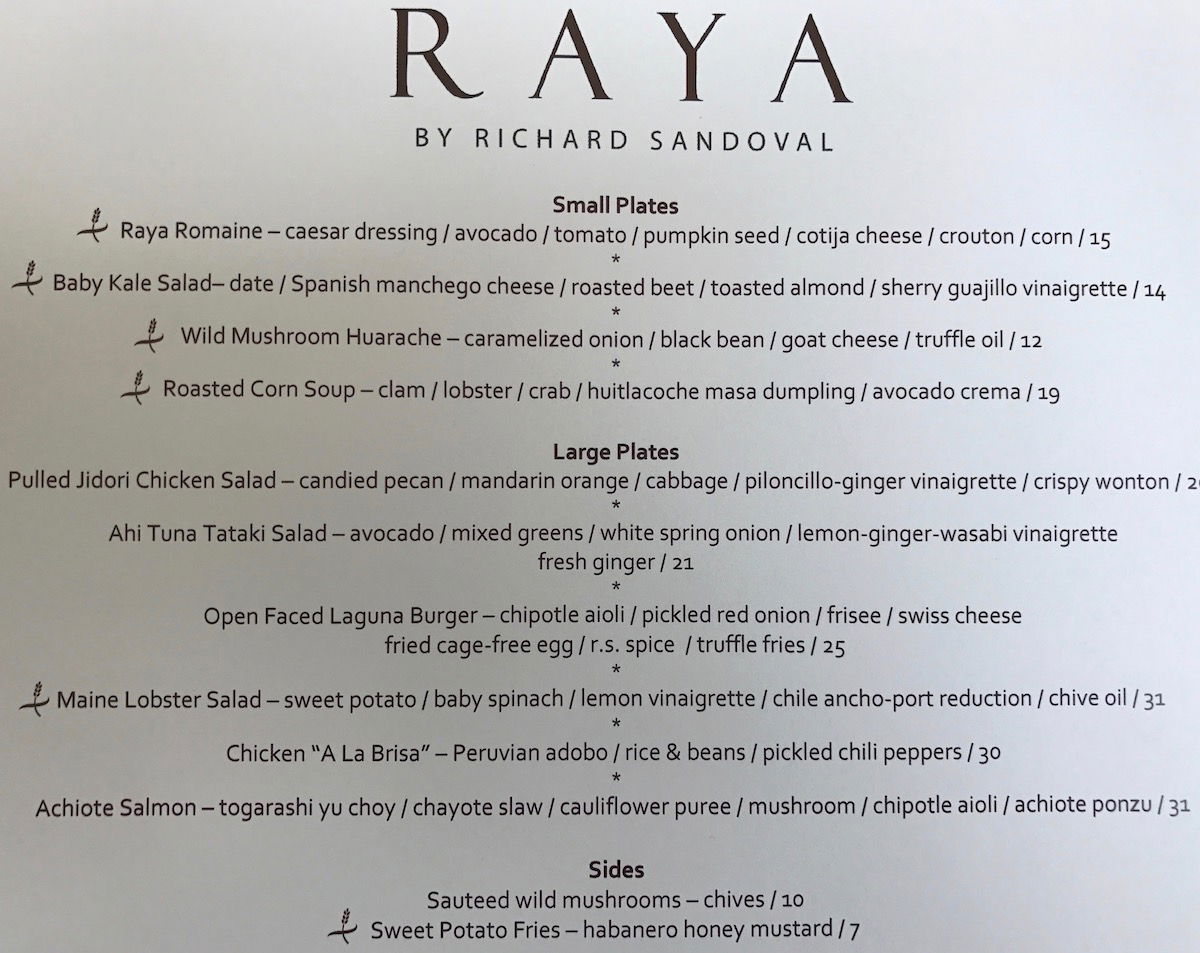 On top of all that, walking through the hotel felt like a Frogger course. It was chaos, with nothing but kids running around and wedding parties. Several parts of the hotel were closed for weddings, which seems to be a big revenue generator for them.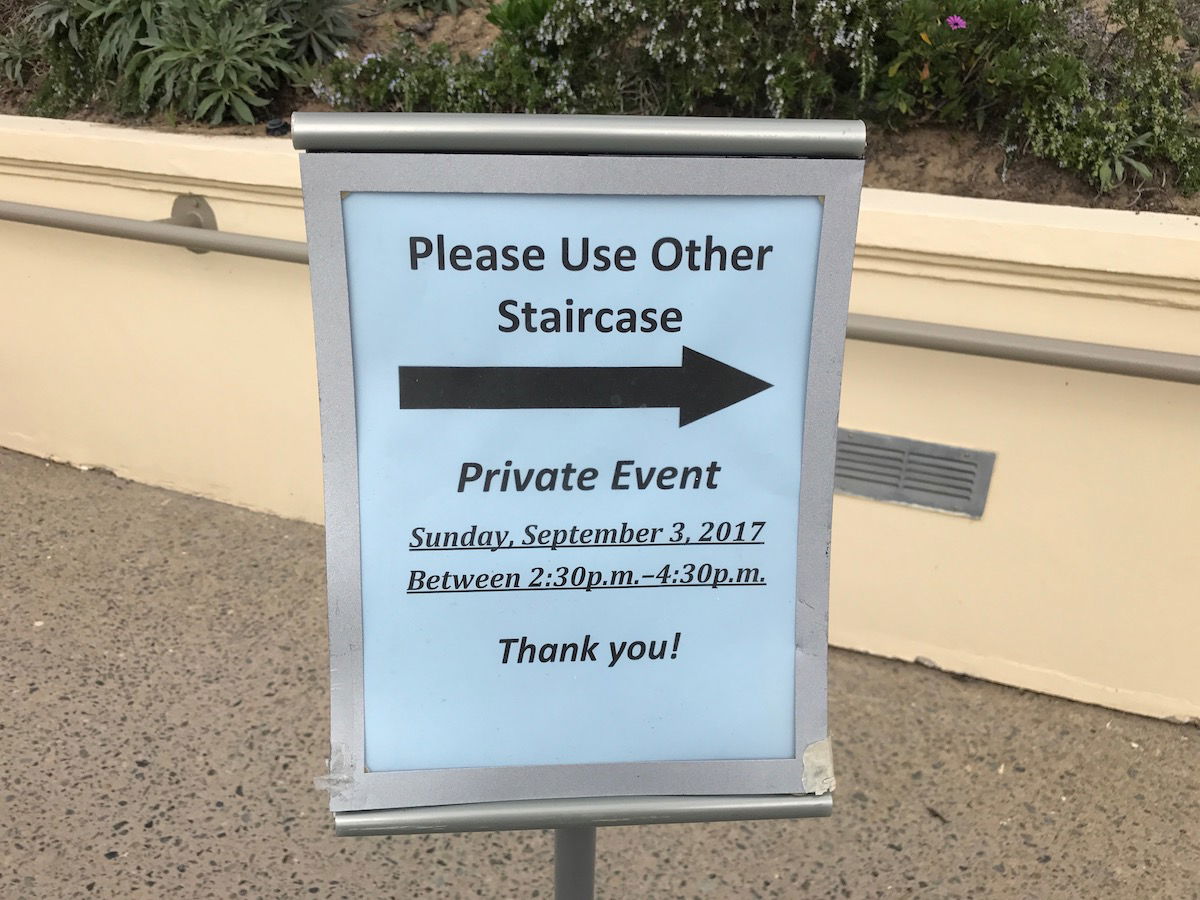 Let's take out the issues that may be specific to this stay — the maintenance issues with my room, the loud families (which certainly isn't the fault of the hotel, and I recognize this may be a selling point for those with kids), the lack of cleanliness in public spaces, etc.
I get the "average" person who doesn't get much vacation time might like this place as a getaway and enjoy it, but so many people who have traveled around the world have said what a great hotel this is, which just leaves me confused.
If this were the 3.5 star Sheraton Laguna Niguel and the rates were $300 per night, I'd get it. But at $800+ per night and with Ritz-Carlton branding (many of their city hotels are exceptional), I just don't get it. There was nothing luxurious or personalized about this experience. The whole thing felt like a factory, and like you were just part of an assembly line.
Of course the simple explanation here is that they can get away with charging these prices and they're typically booked out on weekends. So clearly the business model is right.
My issue here isn't so much with the hotel, but rather I'm just confused what well traveled people see in this place.
Let me end by sharing what Ritz-Carlton's credo is, which in no way sums up my experience here:
The Ritz-Carlton Hotel is a place where the genuine care and comfort of our guests is our highest mission.

We pledge to provide the finest personal service and facilities for our guests who will always enjoy a warm, relaxed, yet refined ambience.

The Ritz-Carlton experience enlivens the senses, instills well-being, and fulfills even the unexpressed wishes and needs of our guests.
I guess what it all comes down to is that I don't think a 400 room resort can be "luxurious," or at a minimum it can't fulfill Ritz-Carlton's credo of providing "the finest personal service" and "fulfilling even the unexpressed wishes and needs of our guests."
Can anyone enlighten me?