My friend SINJim emailed me a great question that I figured would be fun to address in a separate post. I witness this stuff all the time, and I'm curious how you guys feel about this. Here's what he said:
Do hotels owe guests an alert when the hotel will close strategic facilities in order to make additional money, such as when holding a corporate event in the pool area?

This weekend will be the Singapore Grand Prix.

Several hotels have great positions along the street course, allowing their guests to potentially watch the action from their room windows.

One hotel, the JW Marriott Hotel Singapore South Beach, is in a particularly good position. For months, they have been charging approximately a 100% premium for a standard room during the race. For example, this evening the JW is offering a standard room "from SGD367" while on Saturday the same room is "from SGD740".

The Marriott website clearly considers its position along the Formula One course a benefit:

"The Ebb6 Sky Garden at the JW Marriott Hotel Singapore South Beach is located on the sixth floor and offers a swimming pool and views of the Formula One racetrack."

However, when I posed as a potential guest of the hotel a month ago, I asked if any part of the hotel would be closed. It took the hotel about an hour but someone did get back to me to say that the Sky Garden would be closed for a special function. Here's more on the special function.

Does Marriott owe its guests the courtesy of alerting them to the closure of the part of the hotel with "views of the Formula One racetrack"? If yes, should guests be afforded a no-fee cancellation or even better, free/reduced admission to the event?
For anyone wondering, tickets to the event at the pool are 278SGD per person on Saturday, and 348SGD on Sunday. That ain't cheap.
Now, I haven't dealt with the above situation specifically, where most people staying at the hotel are presumably there for the Grand Prix, yet they won't have access to what should be a standard hotel amenity with a great view of the event.
In 2015 I did write a post entitled "Hotel Weddings And The Guest Experience," about my stay at the St. Regis Monarch Beach (which has since been rebranded) where there were six weddings in a weekend, to the point that I felt like they were diminishing the guest experience.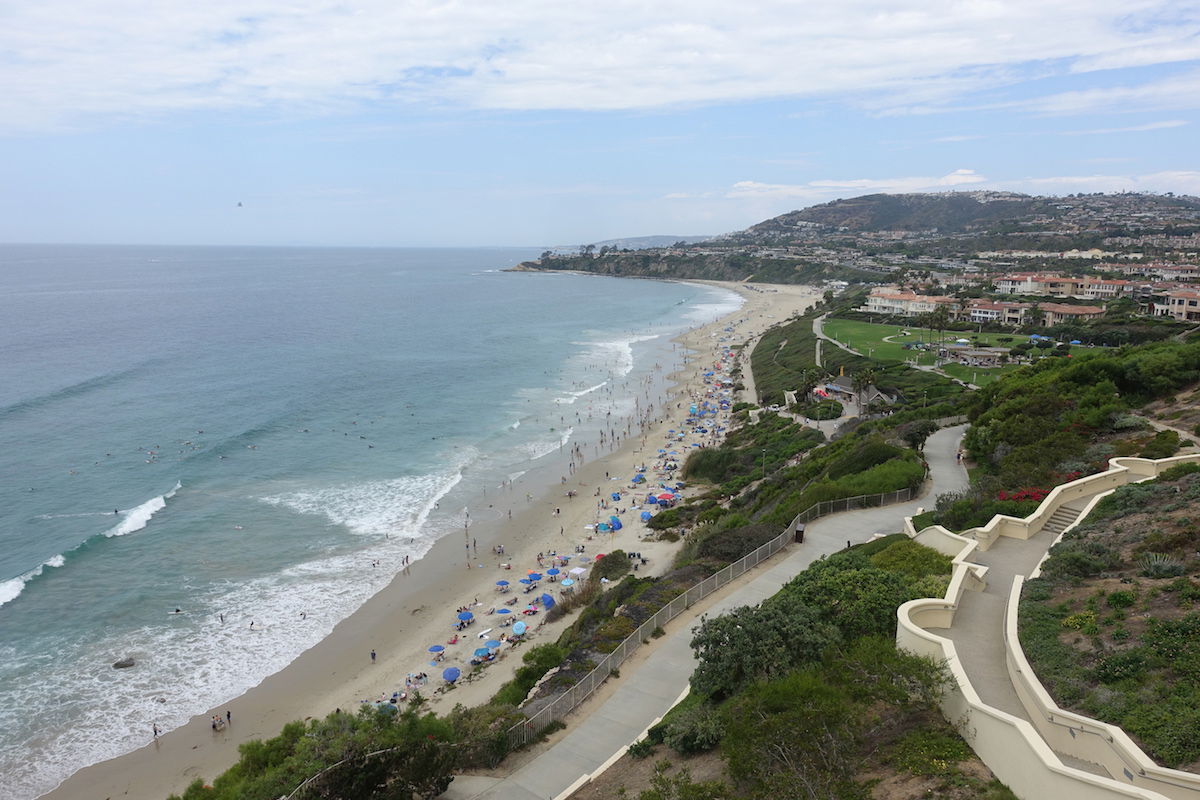 A couple of weeks ago I stayed at the Ritz-Carlton Laguna Niguel (just near the former St. Regis), and basically dealt with the same. There were several weddings going on, some of the pools and gardens were closed for weddings, etc.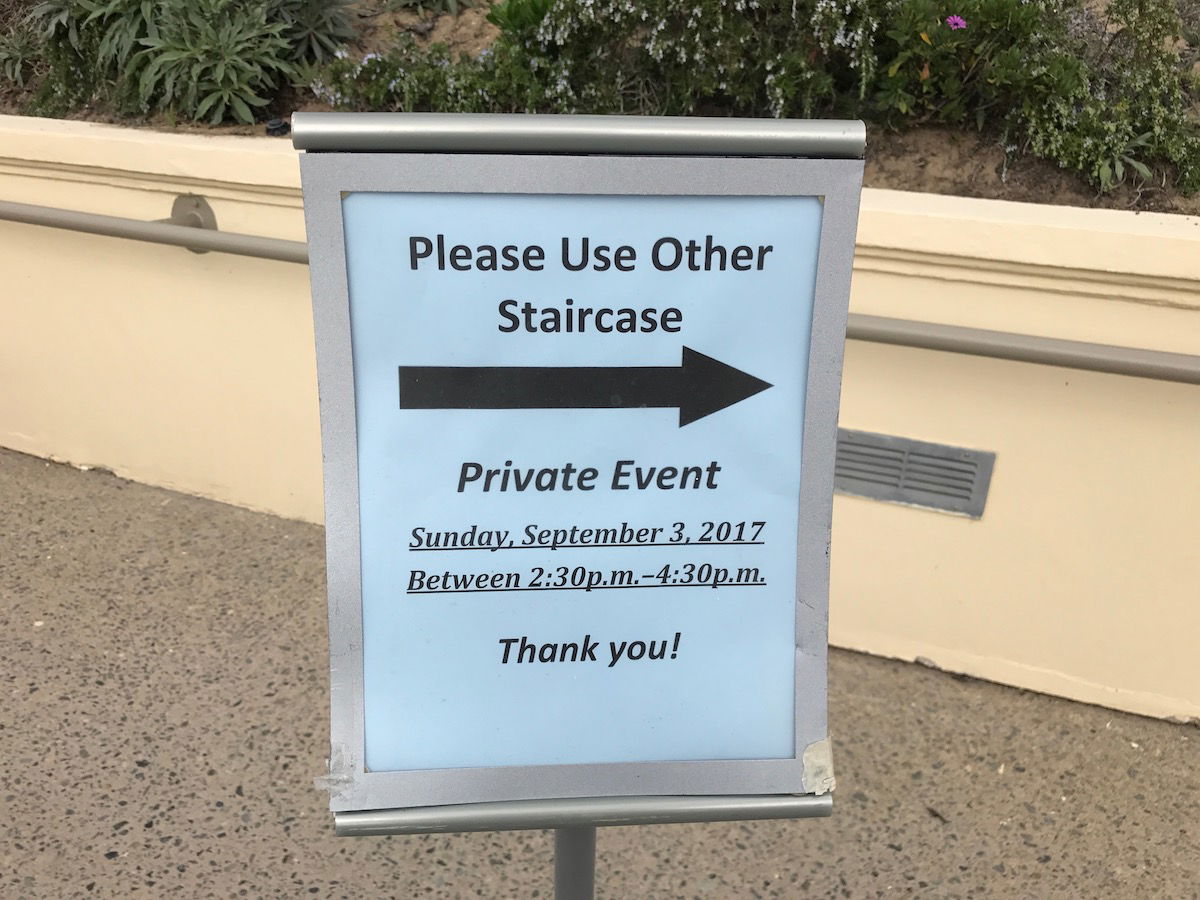 On one hand I see this from the hotel's perspective. They make a ton of money from hosting events. They'd be stupid to turn down the revenue, even if it diminishes the guest experience.
At the same time, there's no denying that hosting a bunch of events outside of conference rooms does diminish the guest experience, whether they're closing down restaurants, gardens, pools, etc.
Unfortunately this is one of those cases where hotels do this because they know they can get away with it. I do think they should have notices posted about what facilities will be closed. It might be tough to do for every little event (like if a hotel has a bunch of weddings), but at a minimum in the case of the Marriott above, they should be informing guests, since this is major.
Should hotels offer guests something when they're inconvenienced in situations like this? Yes, I think so. Will they offer guests something? Typically not, unless a guest specifically complains. In the case above, if I were at the Marriott and specifically paid more to stay there and were attending the Grand Prix, I'd absolutely complain if I wanted to use the pool and found out it was closed for a private function. It's only reasonable for the hotel to offer something — a free meal, some points, a further upgrade, a discount, free cancelation, etc. — if they're not meeting guests' needs. Most people won't complain, though, so in the end the hotel comes out ahead.
I fear this is just handled on a case-by-case basis, and hotels won't actually change their behavior.
What do you guys think — under what circumstances should a hotel inform guests in advance if facilities will be closed, and what's reasonable compensation?