PDX Priority Pass Awesomeness
---
It's not often I make a trip around reviewing domestic airline lounges, though this trip was an exception, given the interesting things that are happening at Portland Airport. Portland Airport is already one of the best airports in the country, though recently got even better for many of us thanks to Priority Pass. There are quite a few credit cards with lounge access, so Portland is quickly becoming quite a popular airport to transit!
Priority Pass is the world's largest network of independent airline lounges, with over 1,000 partner lounges around the world. They don't operate their own lounges, but rather have partner lounges around the world. Nowadays several premium credit cards come with Priority Pass memberships, with the following guesting privileges:
My assumption is that the Priority Pass business model works as follows:
The credit card companies pay Priority Pass some fixed amount per card they issue, and I imagine the number of cards has skyrocketed lately, given the new premium card offerings we've seen introduced, which offer a Priority Pass membership as a benefit
Priority Pass pays partner lounges a fixed amount for each visit
In other words, I suspect the risk here lies with Priority Pass. A vast majority of people that get Priority Pass memberships through their credit card presumably never use the benefit (and Priority Pass makes a ton on that), while Priority Pass loses money on those that use lounges all the time.
With that in mind, the biggest issue with Priority Pass in the US has been that many people have been denied access to Priority Pass lounges due to crowding. With the number of people having Priority Pass memberships having increased significantly the past couple of years, and with members allowed to bring in more guests for free than before, there simply isn't the capacity available to let more people in.
This has been a common problem with Alaska Lounges, where they've frequently been turning away Priority Pass members (though the issue seems to be a bit better lately). So Priority Pass has been getting creative in some markets, and that's awesome. There's no airport where that's more obvious than Portland Airport. The airport now has four Priority Pass "lounges," though in reality only one is an airline lounge.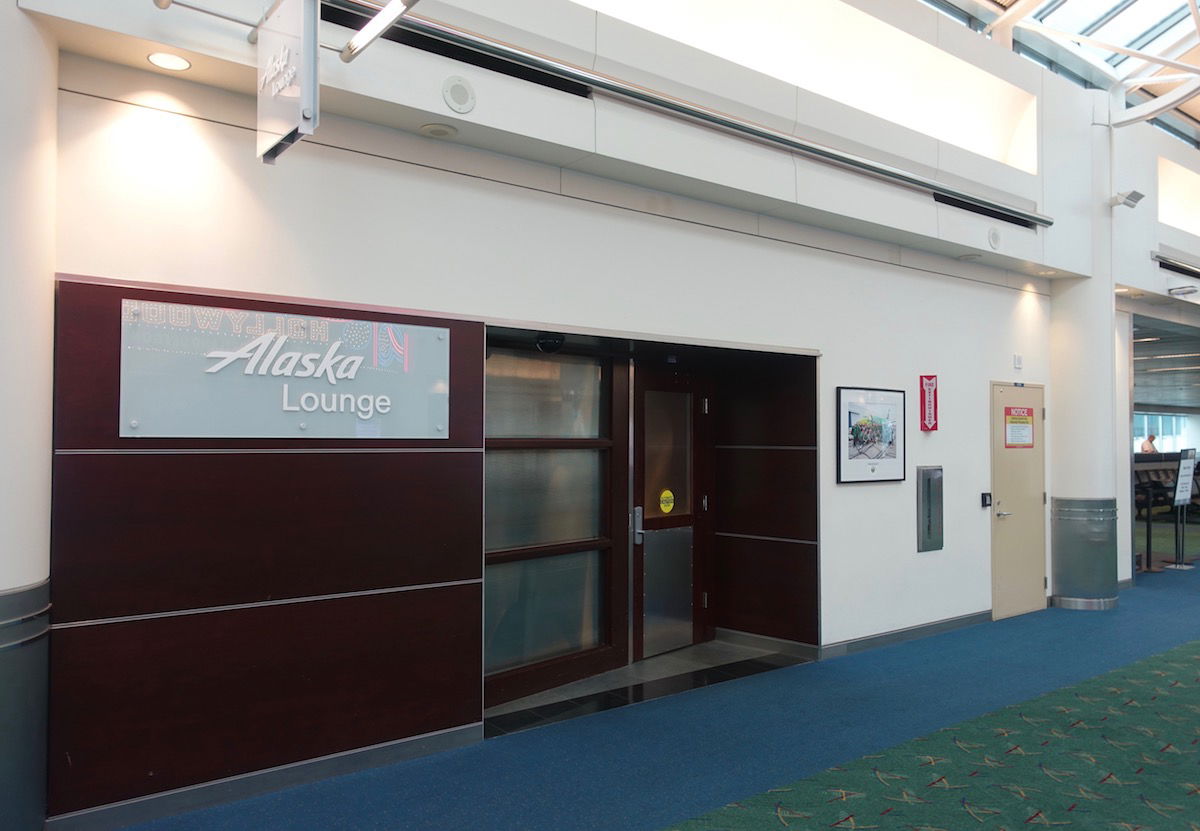 Alaska Lounge PDX
Specifically, the following PDX establishments are accessible to Priority Pass members:
The Alaska Lounge in Concourse C can be accessed by Priority Pass members, though at times they have to turn away guests due to crowding issues
In June, Priority Pass added House Spirits Distillery in Concourse C to Priority Pass, which is the world's first airport tasting room; members can get $28 off their bill per person
In August, Priority Pass added both Capers Cafe Le Bar in Concourse C, and Capers Market in Concourse D, to Priority Pass; members can get $28 off their bill per person, and you can visit both locations on the same day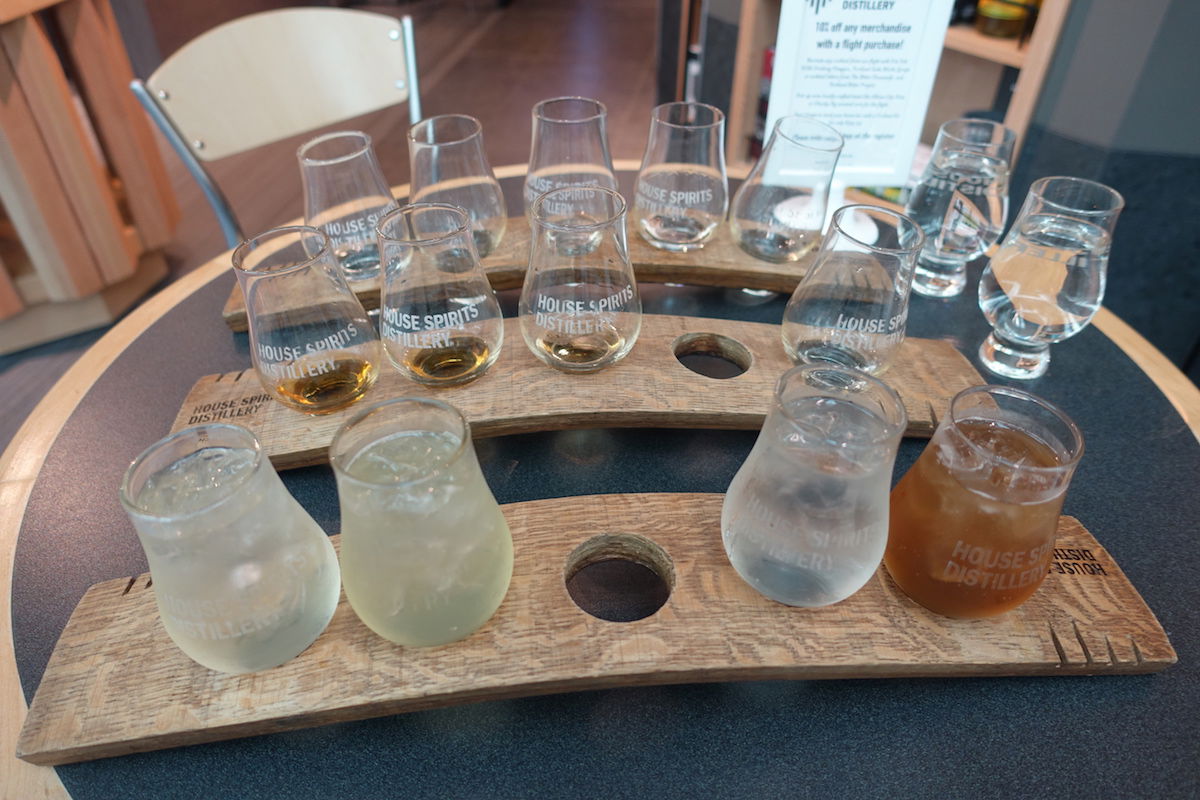 House Spirits Distillery PDX
There are a few further things to note:
You can use any of these lounges on arrival or on departure, though they're all past security, so you need to be flying same day
You can use all four lounges the same day if you'd like, including both Capers locations
Gratuity is not included, so if you're at a sit-down restaurant, I'd recommend tipping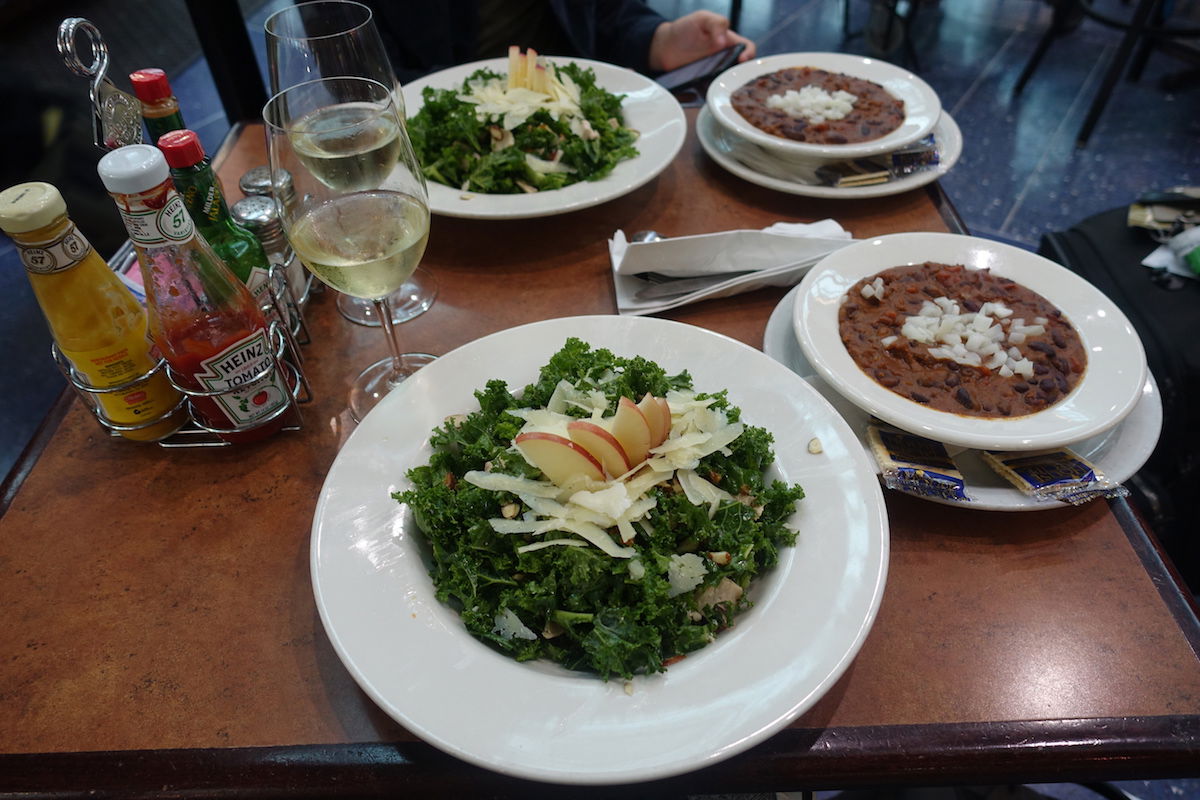 Capers Cafe Le Bar PDX
Just to give an example, when Ford and I landed in Portland we visited the Alaska Lounge, House Spirits Distillery ($56 credit), and Capers Cafe Le Bar ($56 credit), and then when Tiffany, Ford and I left Portland, we all visited Capers Cafe Le Bar ($84 credit), Capers Market ($84 credit), and the House Spirits Distillery ($84 credit).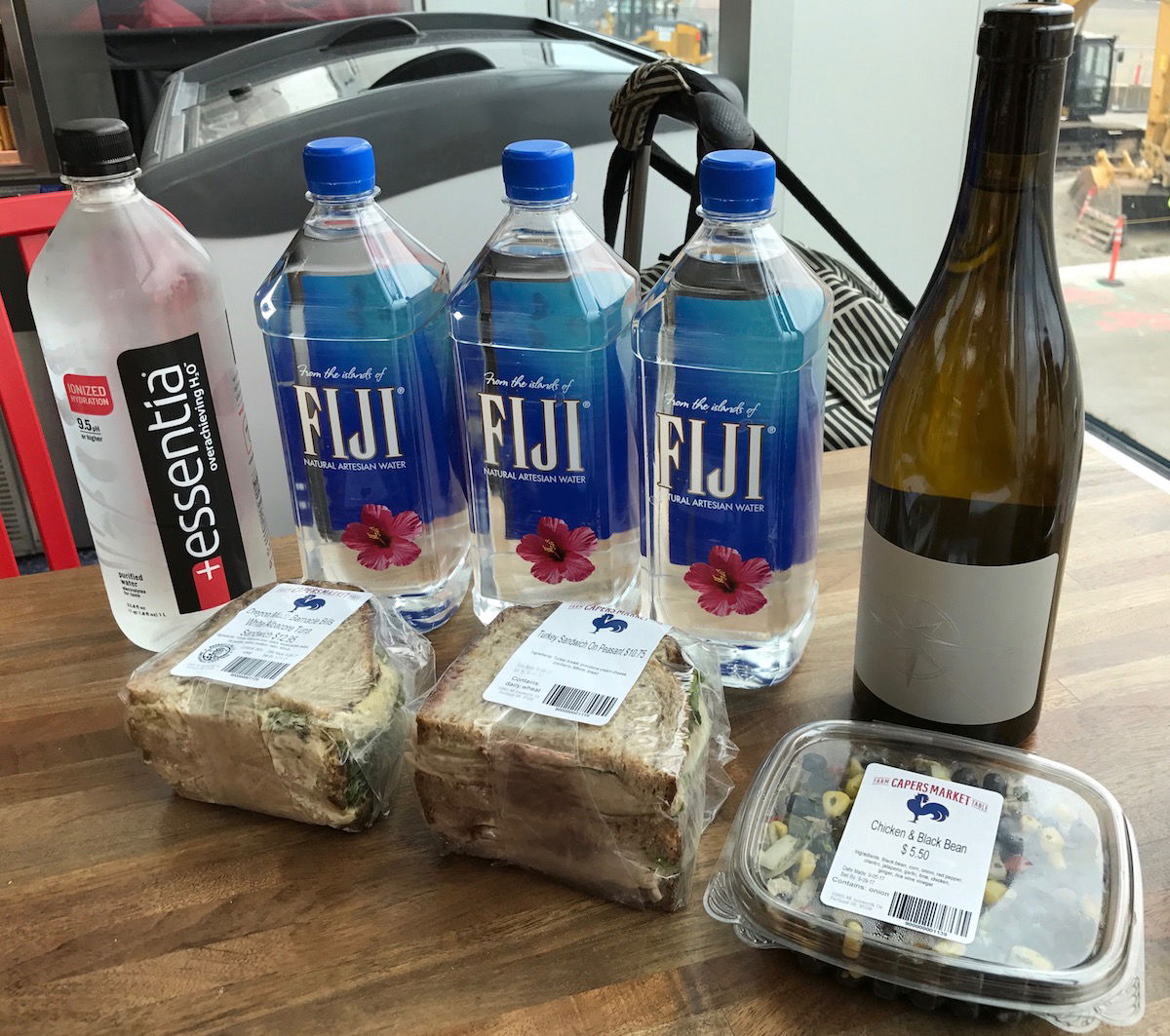 Capers Market PDX
With that in mind, in this series I wanted to look at each of these individual locations and share what I learned.
While Portland Airport isn't the only airport with this restaurant concept, they do have the most options. Recently Timberline Steaks & Grill at Denver Airport was also added to Priority Pass, which is the only other Priority Pass restaurant concept in the US at the moment. Outside the US, Priority Pass has restaurants in London Gatwick, Sydney, etc.
A lot of people say "is it sustainable for Priority Pass to give members access to restaurants?" Absolutely, because as far as I know, it's no different than accessing any other lounge.
I'm guessing that the establishment gets reimbursed very close to $28, and I'm guessing that's also what Priority Pass would pay if you just visited a regular lounge. So visiting a Priority Pass restaurant is no different than visiting any other Priority Pass lounge. In this case one could argue the issue is that you can use multiple Priority Pass locations, so maybe one day they'll put a limit to that. But even so, it's no different than visiting multiple Priority Pass lounges at another airport.
As far as Priority Pass goes, keep in mind they're doing insanely well at the moment. I imagine their revenue through credit card companies has increased exponentially the past few years, and their biggest priority is keeping members happy, so that they continue to get the business from credit card companies. This is small change compared to the revenue they're getting from hundreds of thousands of new cardmembers.
The following links will direct you to the rates and fees for mentioned American Express Cards. These include: The Business Platinum® Card from American Express (Rates & Fees), and The Platinum Card® from American Express (Rates & Fees).