Iceland's two largest airlines just can't stop growing. A bit over a week ago I wrote about how WOW Air is adding 3x weekly flights between Iceland and Dallas as of May 2018. Well, they're not alone.
Icelandair will also be adding 4x weekly flights between Iceland and Dallas as of May 2018. Icelandair's new flight will launch on May 30, 2018, and will operate with the following schedule:
FI873 Keflavik to Dallas departing 5:15PM arriving 8:40PM [Mon, Tue, Thu, Sat]
FI872 Dallas to Keflavik departing 5:00PM arriving 6:00AM (+1 day) [Tue, Wed, Fri, Sun]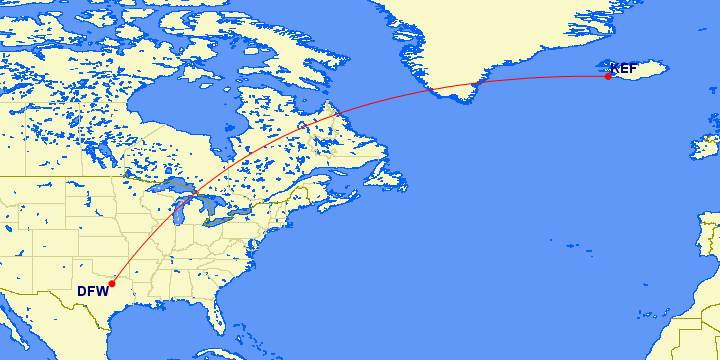 The flight is blocked at 8hr25min westbound, and 8hr eastbound. The flight covers a distance of 3,743 miles. It will be operated by a Boeing 757-200, featuring 183 seats, including business class, premium economy, and economy.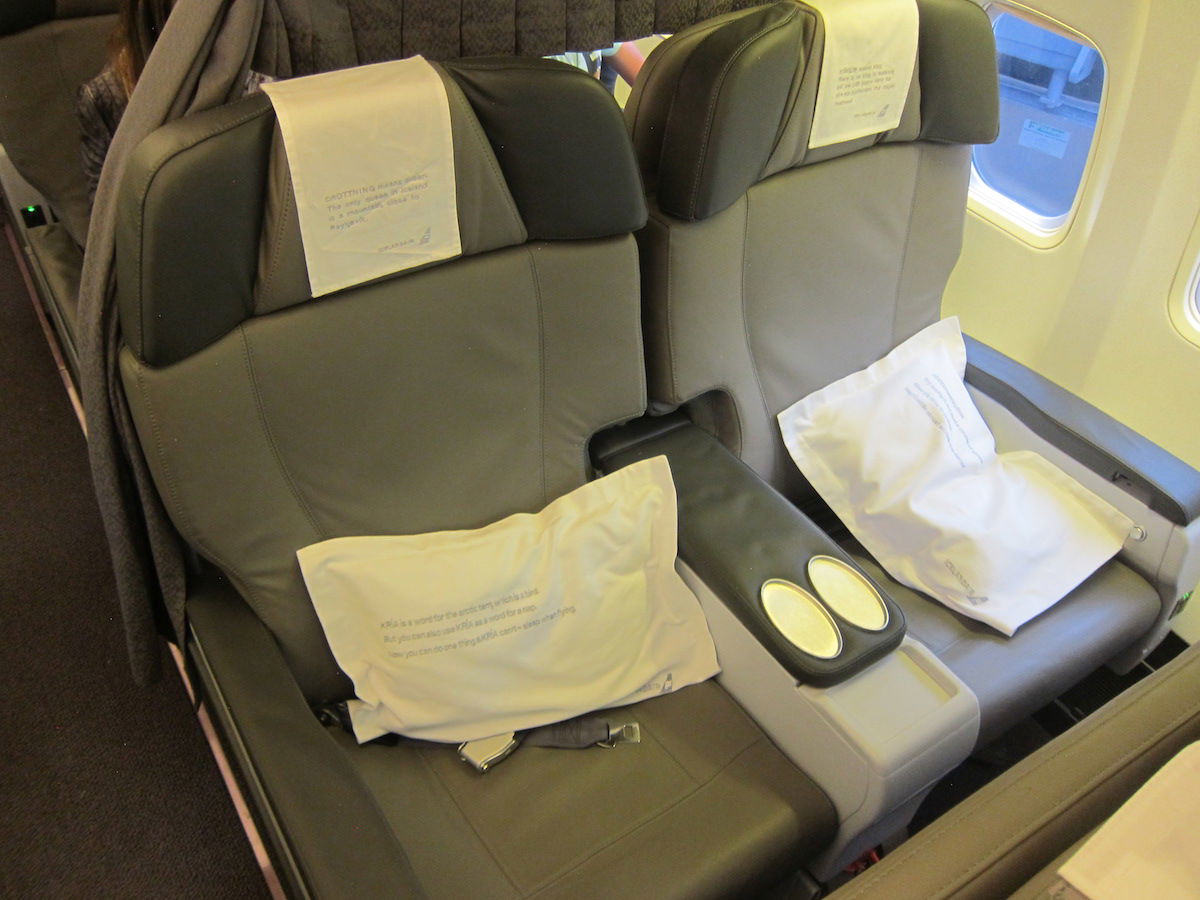 Icelandair's 757 business class
As you'll notice based on the schedule, the aircraft utilization on this route is terrible, as the plane sits on the ground in Dallas for 20 hours. This is because Icelandair's route network is based so heavily around optimizing connections between the US and Europe, so the priority is that all flights are timed to maximize connections in Iceland.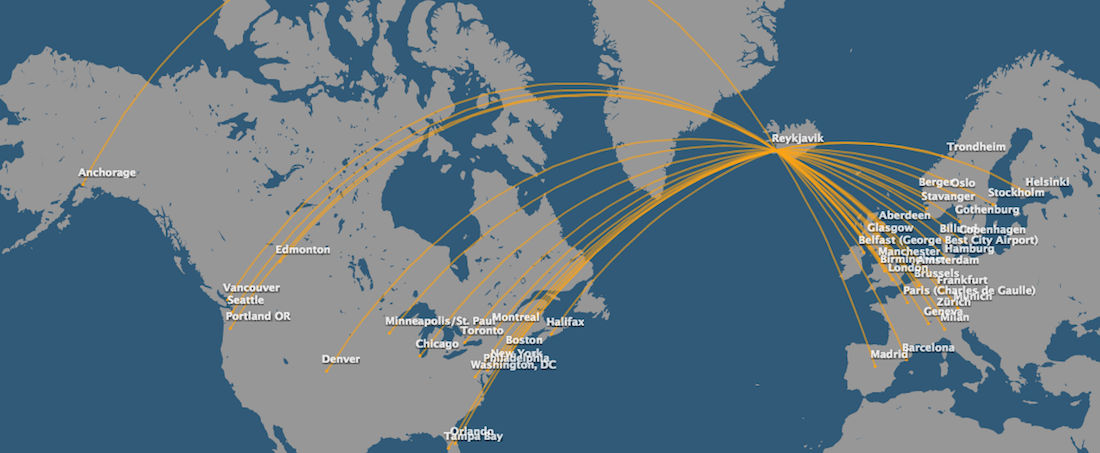 They'd rather have a plane sit idle for 20 hours (which is very expensive, not just in terms of the actual parking costs, but also in terms of the opportunity cost), but time it so that connections are maximized. Icelandair does this for a few of their long routes. For example, Icelandair has historically had a plane sitting on the ground in Seattle for 23 hours per day.
The growth of both Icelandair and WOW Air has been interesting to watch. Icelandair has been around for a long time, while WOW Air's expansion has increased greatly the past few years. Over the past two years or so WOW Air has added flights to about a dozen US airports, which has given Icelandair quite a bit of competition.
It has been a while since I've been to Keflavik Airport, though I have to wonder how much more growth they can support, purely in terms of logistics. With dozens of planes arriving at once and with 1-2 hour connections, the airport was chaotic a few years ago during peak times, and I imagine it's only crazier nowadays.
While WOW Air typically has lower fares than Icelandair, WOW Air also charges a lot more fees. Icelandair can still represent a great deal, and keep in mind they're partners with Alaska Mileage Plan, so you can earn and redeem Mileage Plan miles for travel on Icelandair, which is a plus.
Here are the Mileage Plan earning rates on Icelandair: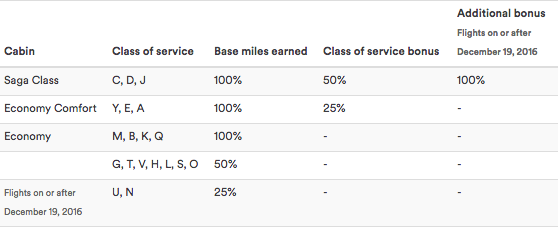 And here are the redemption rates: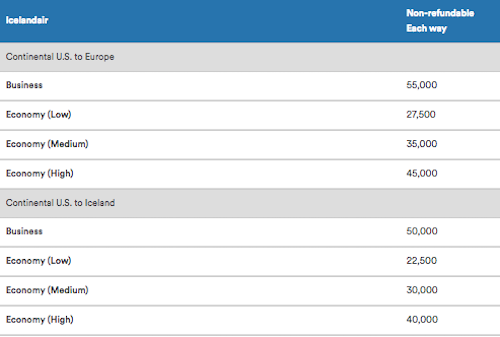 This is exciting news for DFW, which was one of the biggest US airports without service from an Icelandic airline. At the same time, with the aircraft utilization on this route, I really do have to wonder how profitable a route like this can be.