There are a variety of reasons that flights divert. Sometimes it's due to a medical issue, sometimes it's due to a mechanical issue, sometimes it's due to a security issue. However, generally speaking (though not always) when a flight diverts, it does so to the nearest practical airport.
That wasn't quite the story for today's Lufthansa flight 440, which was operated by an A380, and scheduled to fly from Frankfurt to Houston. The plane spent nearly seven hours in the air, though it ended up flying from Frankfurt to… Frankfurt. The plane had just passed Iceland when the decision was made to turn around, so it flew a total of 3,500 miles, which is the same as the distance between London and New York.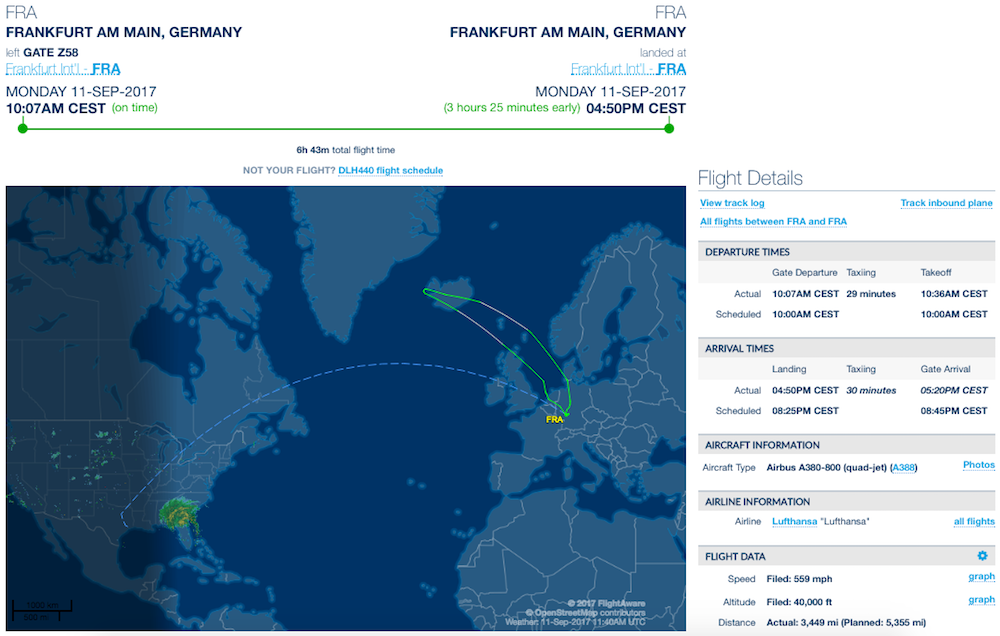 FlightAware screenshot of today's LH440
Lufthansa hasn't revealed the reason for the diversion, and even though I've tried to dig into it and have asked around, I haven't been given any sort of a reliable answer.
However, generally speaking when a plane returns to its hub so many hours into a flight, it's not due to a medical or a serious mechanical problem. If either of those were the case, they'd divert to the nearest airport, which in this case would have been Keflavik in Iceland.
Instead there's typically one of two reasons for something like this:
There's a mechanical problem that doesn't pose an active threat to the plane, but that would be much easier to fix at a hub than an outstation, especially for an A380; in other words, Lufthansa would rather inconvenience the passengers onboard in order to get the plane back in service sooner, rather than potentially stranding the plane in Houston for an extended period of time
For whatever reason there were some passengers who weren't supposed to be onboard, and/or there was some immigration issue that forced the plane to turn around (this is less likely, but you never know)
I'm sure Lufthansa didn't make this decision lightly. In addition to the huge cost of operating an A380 for that long, all passengers on the plane will also be entitled to 600EUR cash compensation, plus hotels, plus meal vouchers, per EU261. The plane has 509 seats, so assuming it's full, that's over 300,000 EUR in compensation alone, not factoring in meal vouchers, the cost of hotels, etc. Of course this assumes everyone requests the compensation, which almost never happens.
Not to make light of the inconvenience this caused people (since I'm sure some people had places to be), but if I were in Lufthansa first class, I sure wouldn't mind a free seven hour flight, two visits to the Lufthansa First Class Terminal, caviar, and 600EUR of compensation.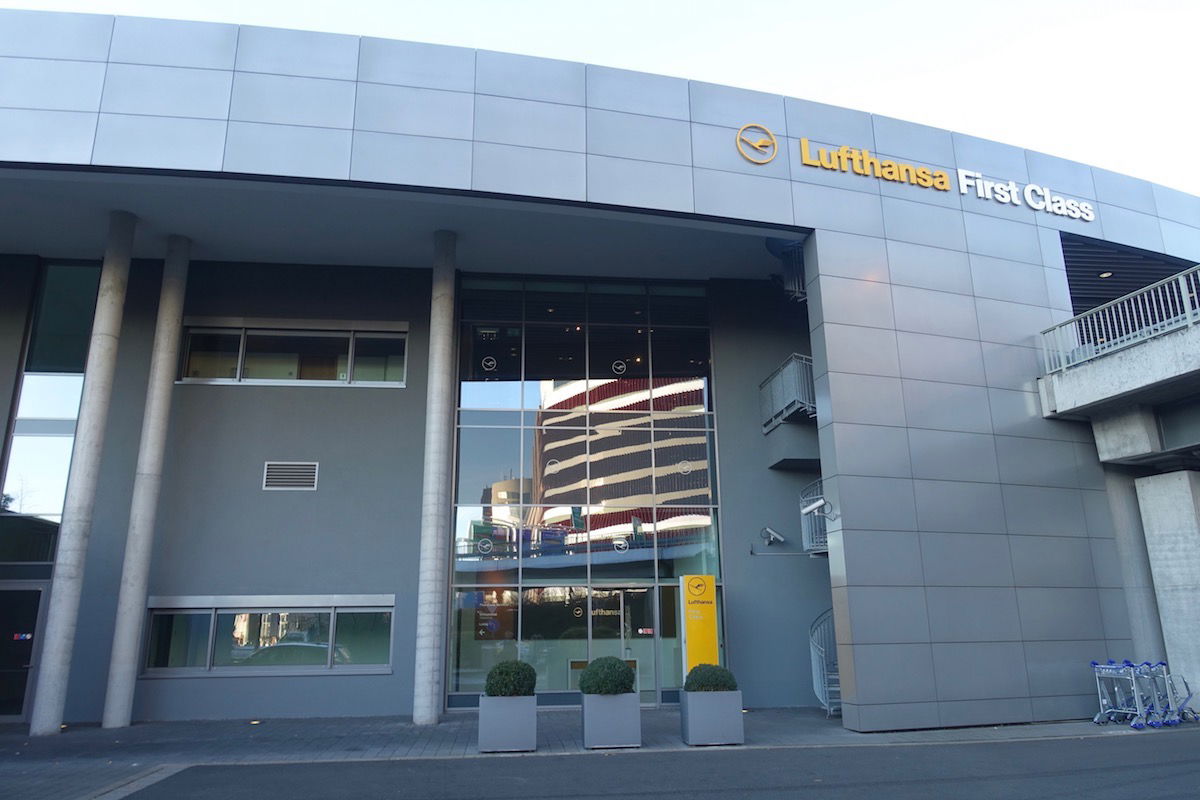 Was anyone on LH440 today, who can chime in about what happened?