Hello from Los Angeles! This past week I returned from an amazing trip to Israel with my parents (more on that soon). I've been spending a few days on the ground recovering (for once I actually have a bit of jetlag, since I spent a significant amount of time in one place). Over the next few days I'll be doing some travel within North America that should be interesting to write about (stay tuned), and then after that I'm headed to Easter Island on LATAM, which I'm very much looking forward to.
On the points & travel front, this week we saw the first pictures of Lufthansa's new business class, we learned about some changes that Delta is making to their upgrade policy on their premium domestic flights, LifeMiles is offering their best ever bonus on purchased miles, and much more.
With that out of the way, here's a recap of this week on the blog:
Featured Stories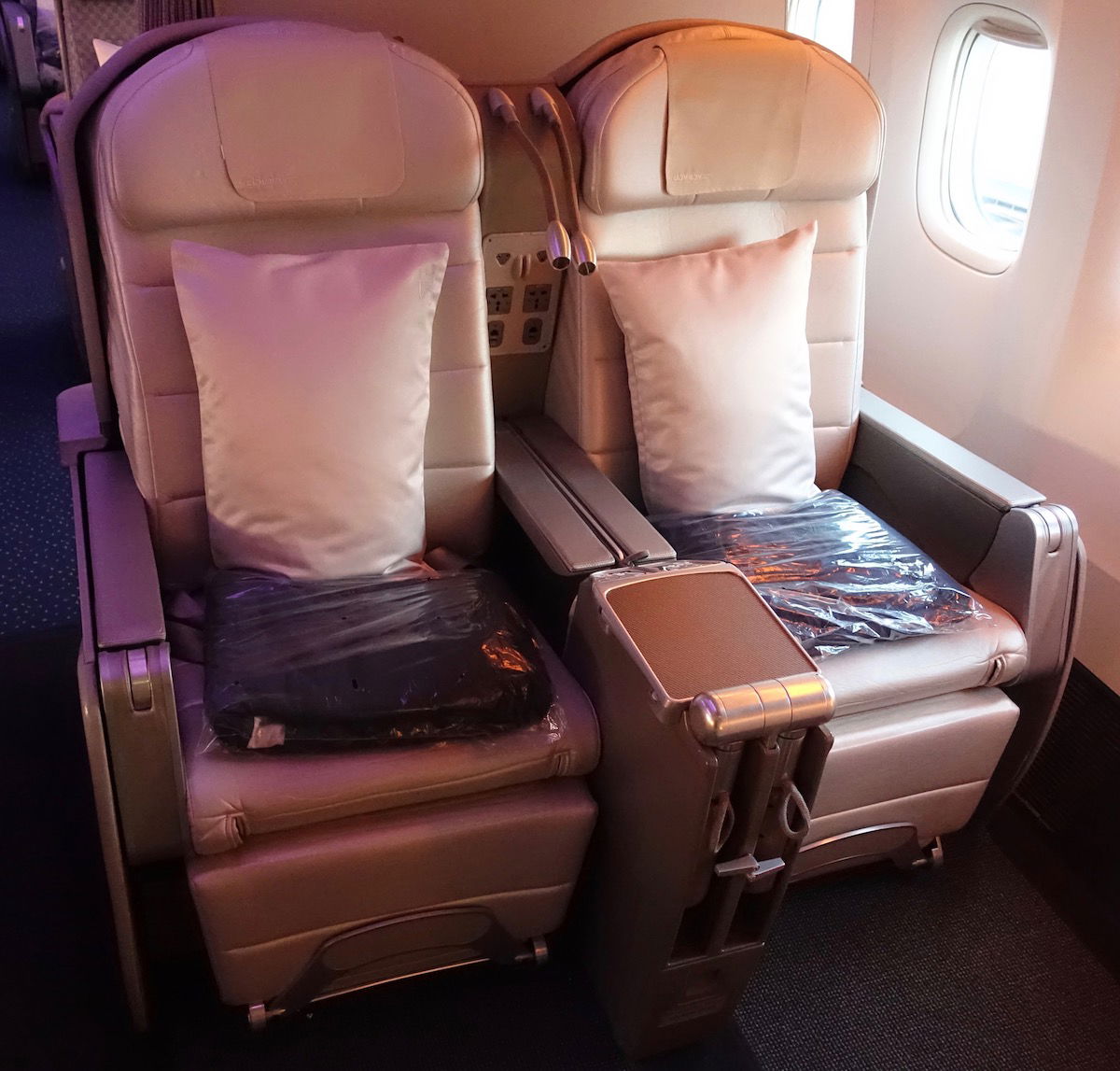 A bit over a week ago I shared my thoughts on EL AL's beautiful 787 business class based on my flight with them from Newark to Tel Aviv. The plane was brand new, the service excellent, and the food much better than I was expecting.
On the return I decided to fly EL AL's 777 first class to London. In this post I wanted to share my initial thoughts, and soon I'll have a full trip report.
EL AL's 777 first class consists of a single row of fully flat seats in a 2-2-2 configuration. This is a woefully uncompetitive hard product, there's no question about it. Heck, arguably EL AL's 787 business class seat is better than their 777 first class seat, as they have direct aisle access from every seat on the 787. I knew that going in, though.
---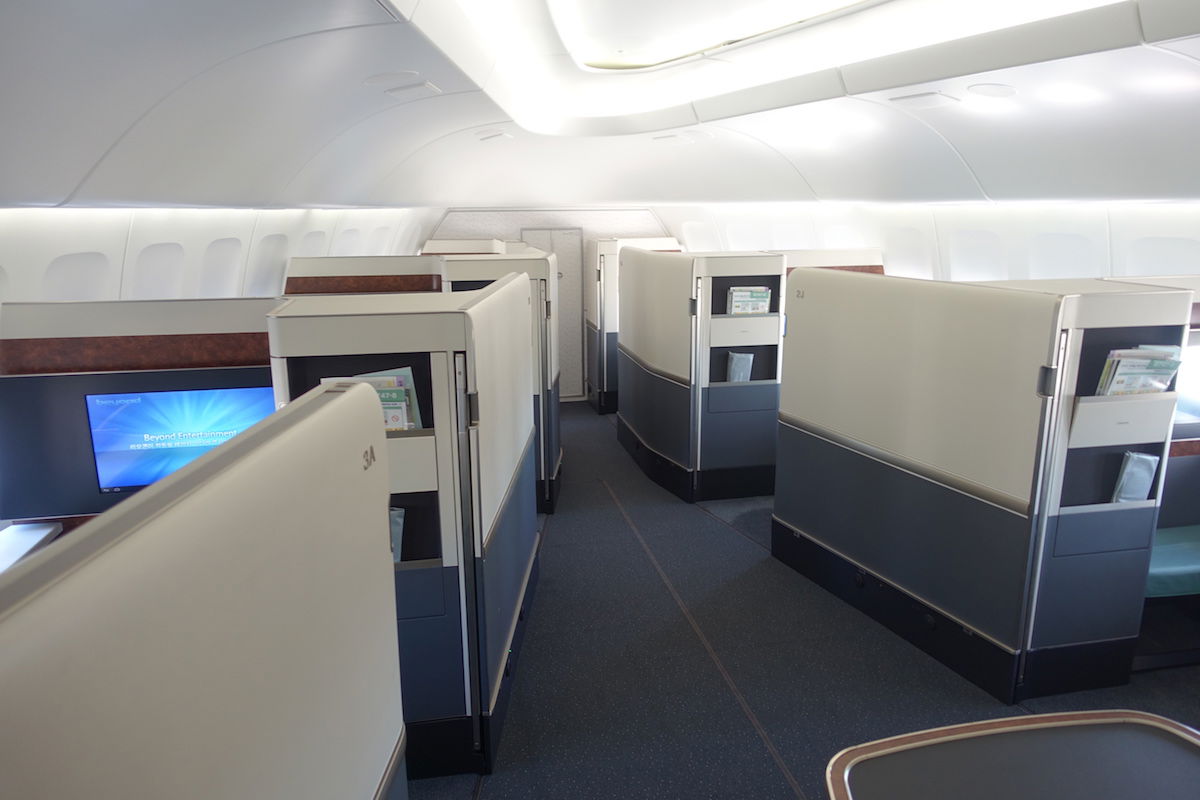 Every month I make a post with what I consider to be the best credit card sign-up bonuses of the month.
While there are several excellent long standing credit card offers, the specifics of the best offers are constantly changing (be it the annual fee, minimum spend requirement, or even amount of the sign-up bonus).
If you read my blog on a daily basis then by all means skip this post, but for me it's a useful, "current" place to refer people who ask about which cards they should sign-up for, a question I get on a daily basis.
We've seen some great sign-up bonuses over the past few months, including new offers being added, and others being discontinued.
---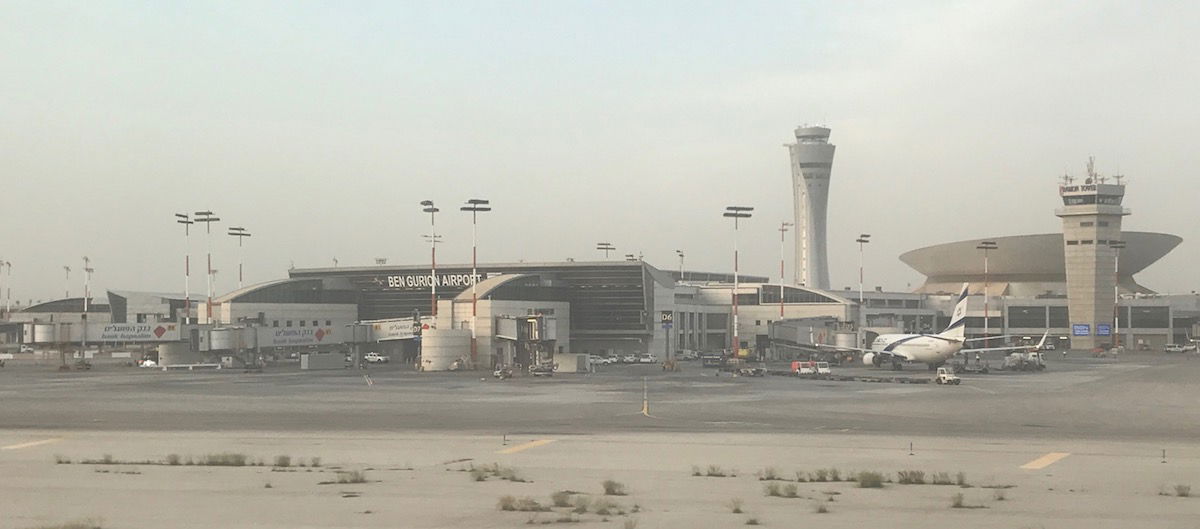 Yesterday my trip to Israel came to an end, and I flew EL AL first class from Tel Aviv to London. I'll have more on that very interesting flight shortly, but in the meantime I wanted to share my experience with security at Ben Gurion Airport, which is known for having the tightest security in the world.
I shared my experience with security at Newark Airport before boarding an EL AL flight, though I knew that security is tightest for flights when you're departing Tel Aviv, rather than flying to it (that seems a bit backwards to me, but I guess they want to be 100% sure nothing happens under their watch).
---

TIPS: Earning Miles & Promos
When Does It Make Sense To Book Delta Basic Economy?
Frontier & Spirit Are Offering 90% Off Flights Today (Base Fares Only)
3 Hours Only: Buy A Fairmont Gift Card With A 15% Bonus
American Is Offering A Black Friday Bonus On Purchased Miles
Amazing Deal: ~$1,200 Business Class Tickets From Atlanta To Europe On Turkish
LifeMiles Is Offering Their Best Ever Promotion On Purchased Miles For OMAAT Readers
Earn 10x Points At Best Buy & Walmart With Chase Pay
Even Better: Seated Now Offers A Minimum Of $30 For Dining Out
Get Free Gadgets From Referring Friends To Google Fi
Fairmont's Awesome Black Friday Gift Card Deal Is Returning
New York City Hotel Week Offers Discounted Rates In January
Silvercar Is Offering 40% Off Rentals
Wow: LifeMiles Is Offering A 145% Bonus On Purchased Miles
10 Best Credit Card Offers For November
Buy Alaska Mileage Plan Miles With Up To A 40% Bonus
Quick: Earn 1,000 Free Marriott Points
Alaska's Online Shopping Portal Now Offers Bonus Miles For In-Store Purchases
TRICKS: Redeeming Miles
The Easiest Way To Instantly Prevent Your American Miles From Expiring
Selecting My Delta Platinum Choice Benefit
WHOA! Delta To Offer Medallion Upgrades On All Domestic Flights, Including Delta One
TRAVEL With Ben (Lucky)
My Experience Using The Virgin Atlantic Clubhouse LAX With Priority Pass
I Just Flew Next To One Of My Biggest Celebrity Crushes And Didn't Realize It
The British Airways First Wing Heathrow Is Fantastic
What Percent Of Hotel Guests Tip Housekeeping?
Is A Dine On Demand Concept In Business Class Realistic For All Airlines?
My Interesting Experience With Secondary Security At Ben Gurion Airport
The Nicest Sheraton Club Lounge I've Ever Visited
My New Favorite Airline Boarding Music
REVIEWS & Trip Reports
Delta 767 Business Class In 10 Pictures
Review: Skyroam Solis Portable Wifi Device
Aer Lingus A330 Business Class In 10 Pictures
Review: Sichuan Airlines Business Class A330 Jinan To Los Angeles
EL AL 777 First Class In 10 Pictures
Review: Sichuan Airlines Lounge Chengdu Airport
Review: Sichuan Airlines Business Class A330 Chengdu To Jinan
Review: Jinan Airport Lounge
Review: Grand Hyatt Chengdu
NEWS & Updates
What I Find Interesting About Lufthansa's New Business Class Seats
Hainan Airlines' A330s Are Getting New Business Class Seats
British Airways Fulfills Girl's Dream Of Becoming Cabin Crew
The UK's Expensive Airport Taxes Are Increasing Even Further
Wow: Lufthansa Reveals New Business Class, Debuting On The 777X
Video: Flight To Newfoundland Gets Delayed By 30 Minutes, Passengers Break Out In Song
American & United Settle 9/11 Lawsuit With World Trade Center Developers
Woman Arrested For Misuing Former Employer's Delta SkyBonus Points
Which Routes Have FlyDubai's New Business Class?
Travel Professionals: Changes Are Being Made To SPG Pro
Air China Cancels Flights To North Korea
Surprising: Qatar Airways' Next Qsuites Destination Is Washington Dulles
How Many Times Can A Hotel Rebrand In Two Years?
The Delta & Korean Air Joint Venture Is Nearing Approval
Cathay Pacific Is Testing Mattress Pads In Business Class
Great Holiday Gift: Buy United Polaris Pillows & Blankets
Delta Is Eliminating Business Class On Some Transatlantic Flights
---
I hope everyone has a great rest of the weekend!